This post is sponsored by BabbleBoxx.com on behalf of Candlewick Press. All opinions are mine. Reading with Dad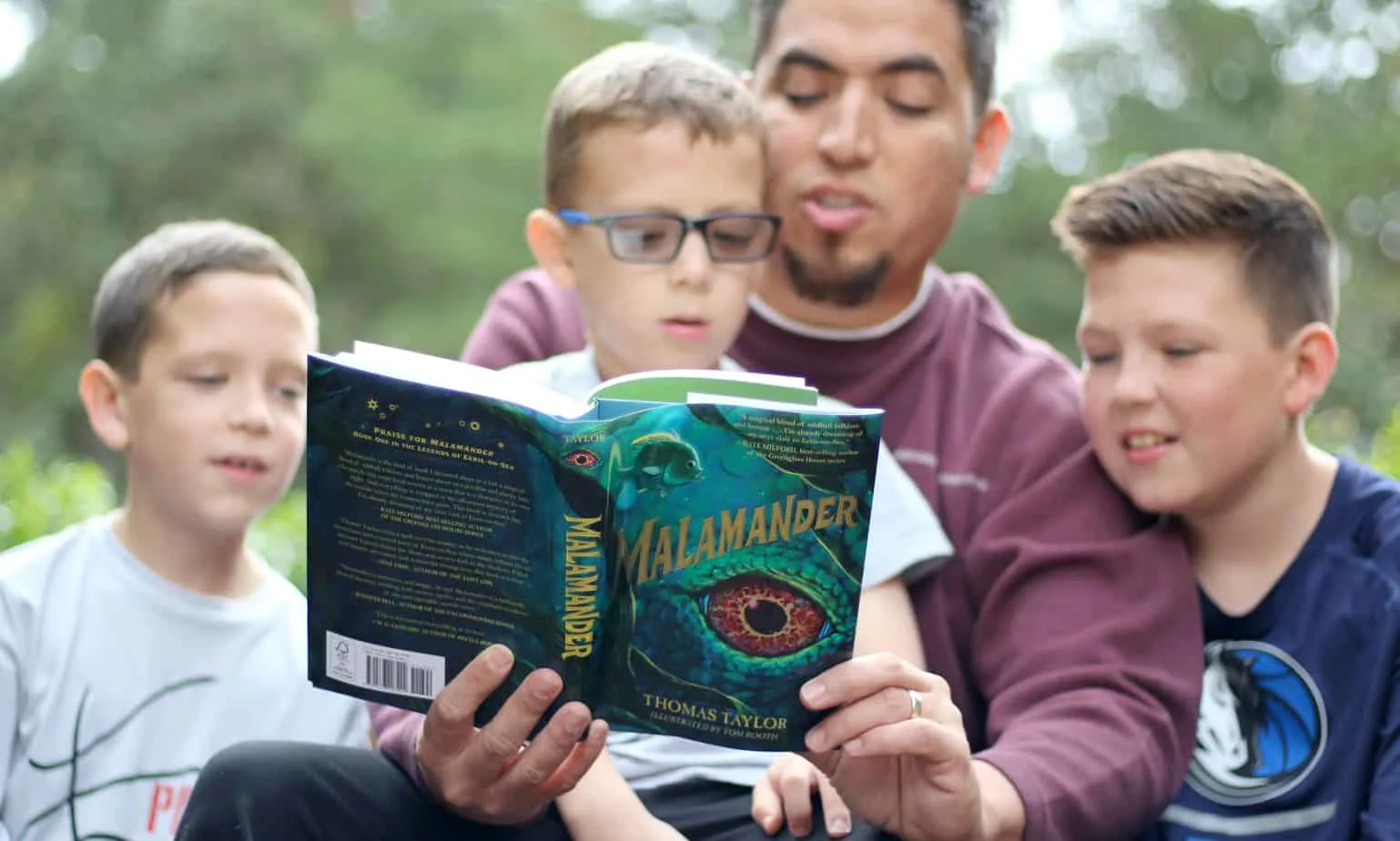 Dad here, guest posting about something I feel passionate about…reading to your kids!
Our boys have been lucky to have a steady supply of kids' books to read since they were babies. Sometimes it may seem that having books around is not a good idea, like when our oldest son and his twin cousins raided his book supply when they were babies: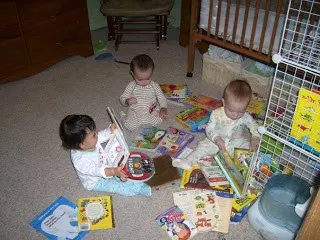 BUT kids learn from a very early age to love books, and that has proven true with my boys. It is easy to read to kids when they are babies, but sometimes you just need to schedule a time every day to read as they get older. I believe that reading with Mom AND Dad is super important because it provides a great bonding experience and it is fun to hear a different voice reading! (Especially when Dad has cool accents like I do.)
Kids' Books We Are Loving
The boys have really enjoyed reading Where's Waldo Double Trouble at the Museum. We love the Where's Waldo books and the boys were SO excited to get their hands on the newest book! This is a book that our beginning reader kindergartener can enjoy, but my 10 year old loves, too.
I loved Where's Waldo books growing up, so you know I am there to help when Waldo is just too hard to spot, and the itty bitty differences between pages makes it too confusing. I also love the storyline and reading the words on the pages and provide a little commentary for the searching fun.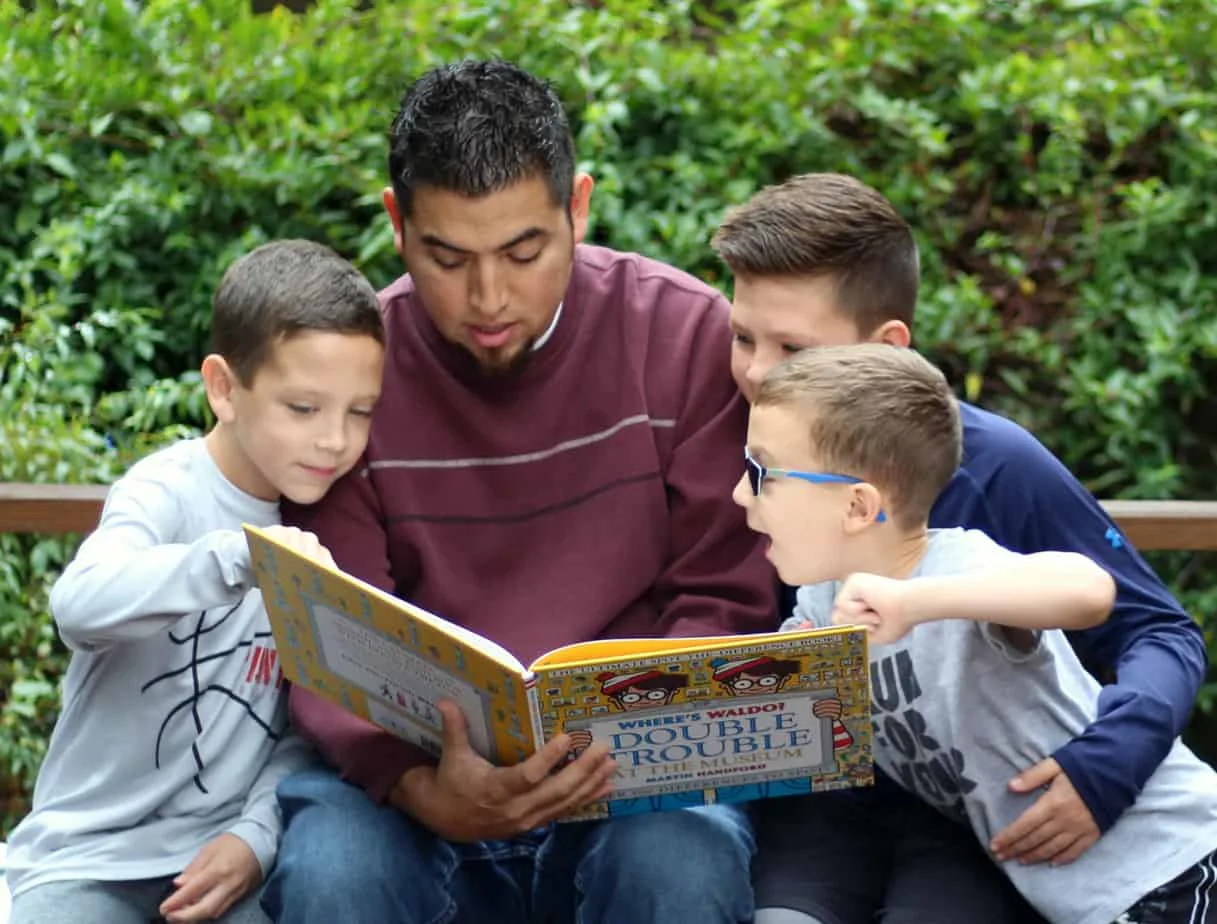 On the days when you need a quick read before bed or a car ride book, Just Because is perfect. It is so relatable with a million questions before bed like "Why is the ocean blue? What is the rain? What happened to the dinosaurs?" This book provides more than just answers, but fantasy like drawings and responses to these questions. Such a fun little book!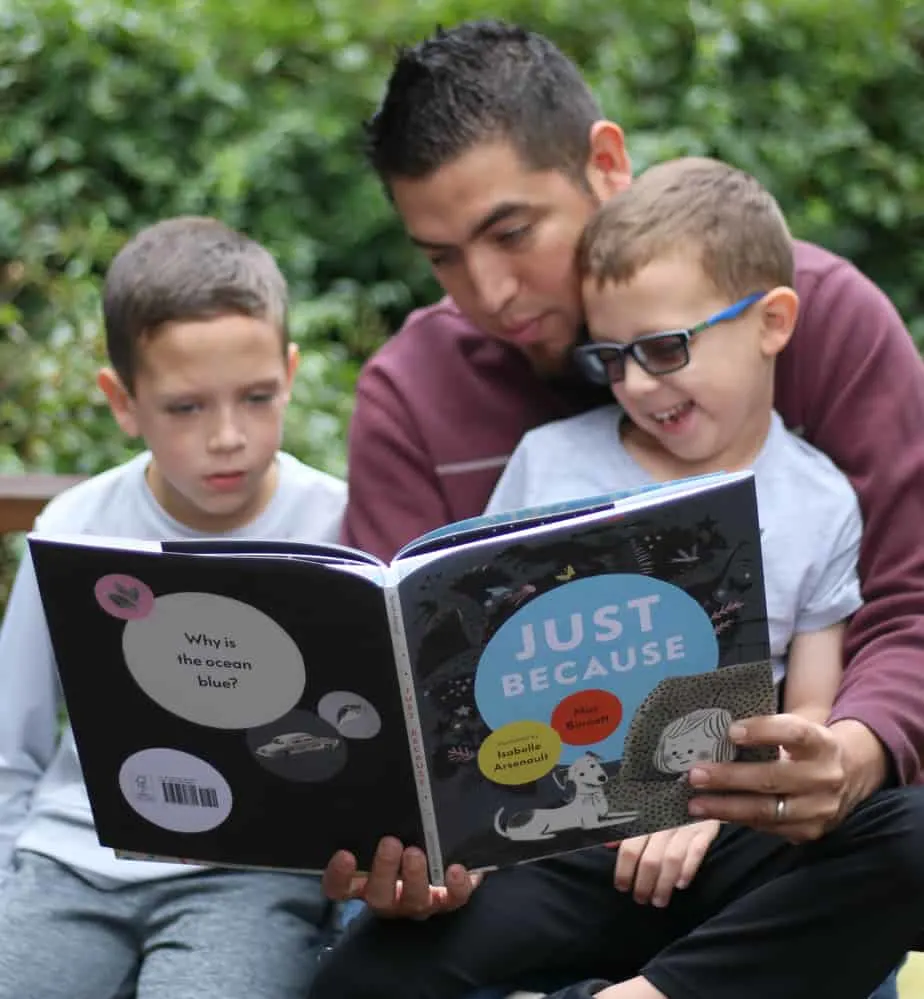 The 8 and 10 year olds are really into reading right now, so they were thrilled to see Malamander, a chapter book with black and white illustrations throughout. Malamander is a monster legend that is part-fish, part-human. It is a lighthearted fantasy mystery that is perfect for preteens!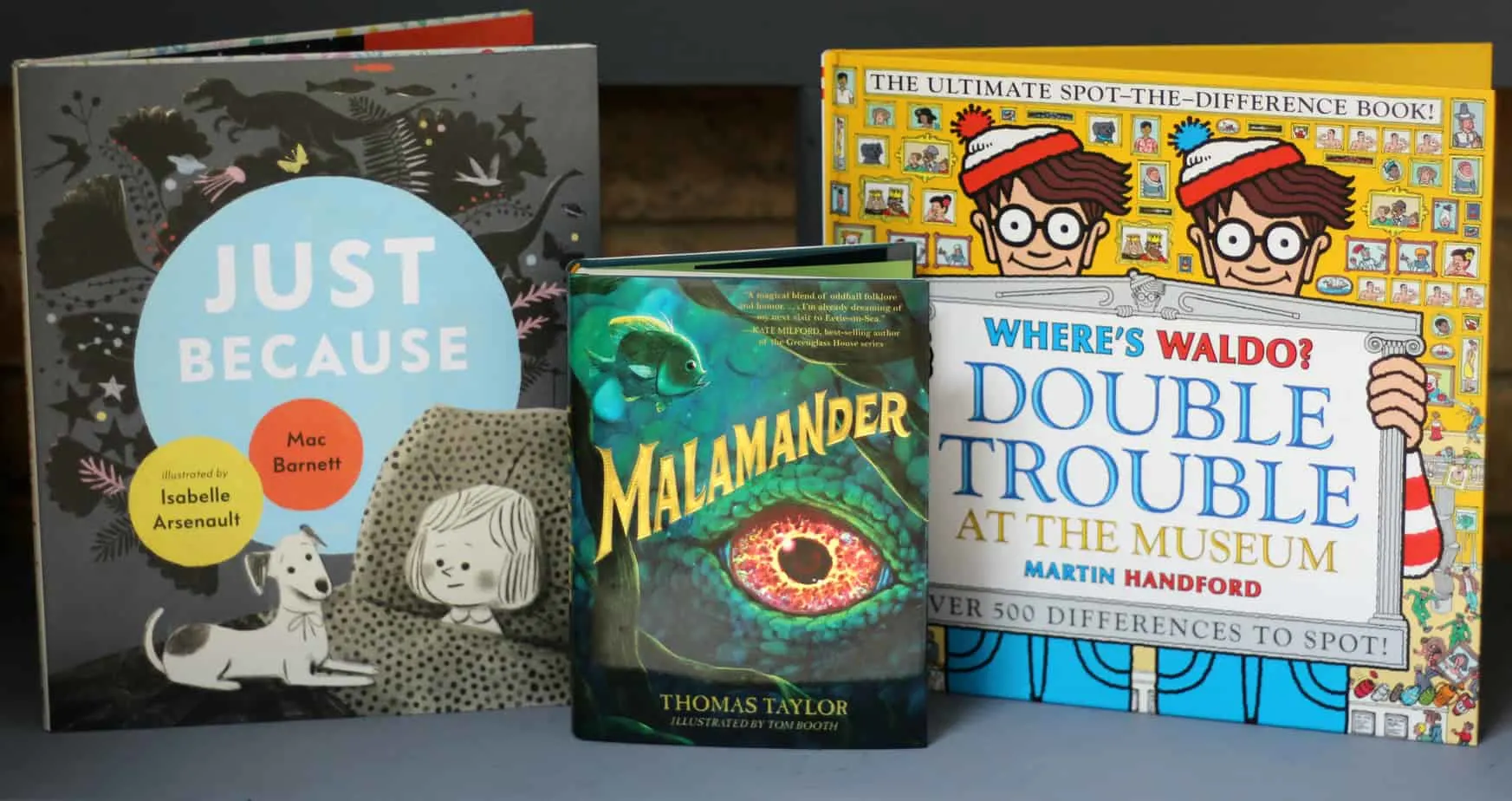 All three of these titles are great gifts and would make a fun surprise for a young reader in your life. OR give it to a dad and he can read it with the kids. Not only do the kids benefit, but Dad does, too! This time is precious and is a great time between a dad and his kids!
What book are your kids reading with Dad?