I have shopped at ALDI a few times before and have always been pleasantly surprised with their selection of products. The store itself isn't big, but they have LOTS of stuff and all at a reasonable price. The Captain loves to put the quarter in the shopping cart and then retrieve it later. This is just one way that ALDI saves customers' money, by having us return our carts so they don't have to pay someone else to do it.
ALDI always has a great selection of seasonal items, as well. Upon entering the store, I quickly saw lots of red bows on the price tags of the holiday items: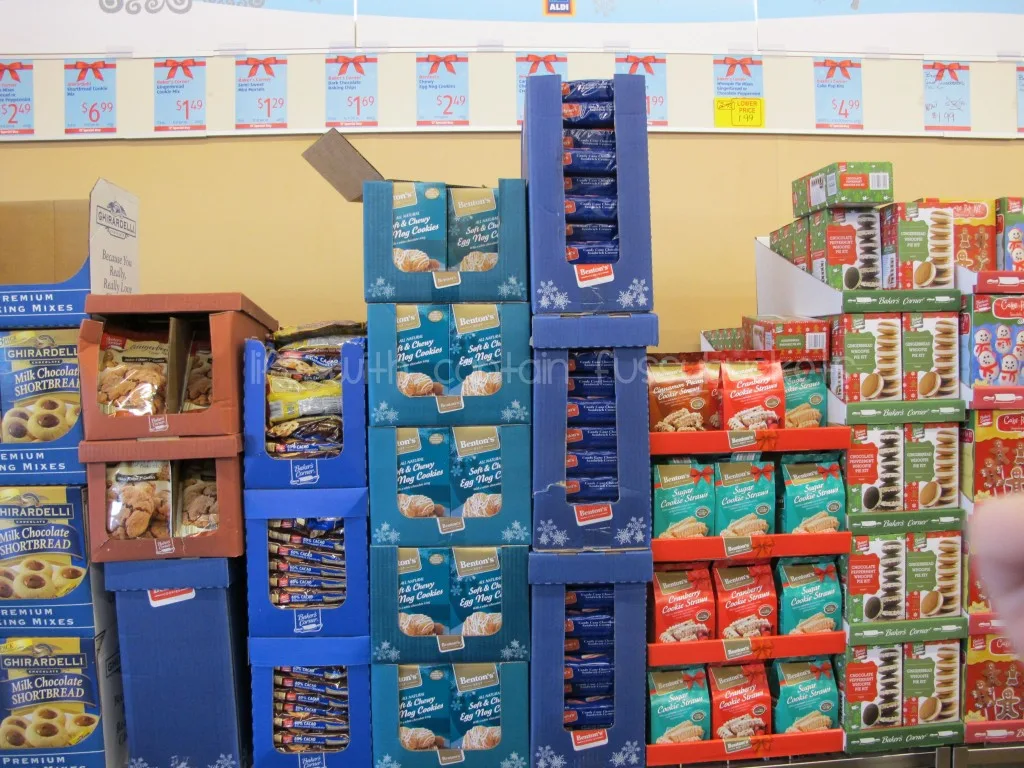 When we visited ALDI, there were many displays of Christmas themed items, such as these Cookie Ornaments, Gingerbread Houses, Gingerbread Men, and mixed nuts:

And don't forget the paper goods! Christmas napkins and plates, all for a great price: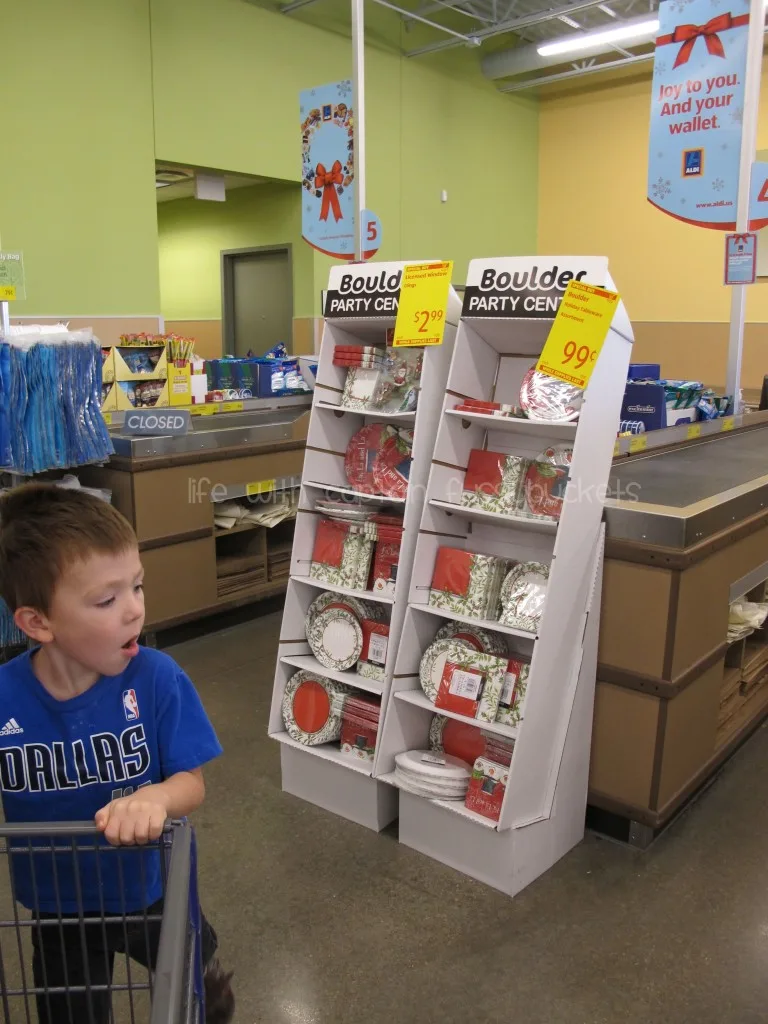 We were able to buy all of this for under $30. You can't really tell, but there are two frozen pizzas, a ham, a Rice Krispies Holiday House kit (the Captain's choice, was on sale,) Benton's Cranberry Cookie Straws, chocolate chip cookie dough, a pineapple, two boxes of hot chocolate, and two boxes of fruit strips! Shopping at ALDI really helped take a load off of our holiday shopping list!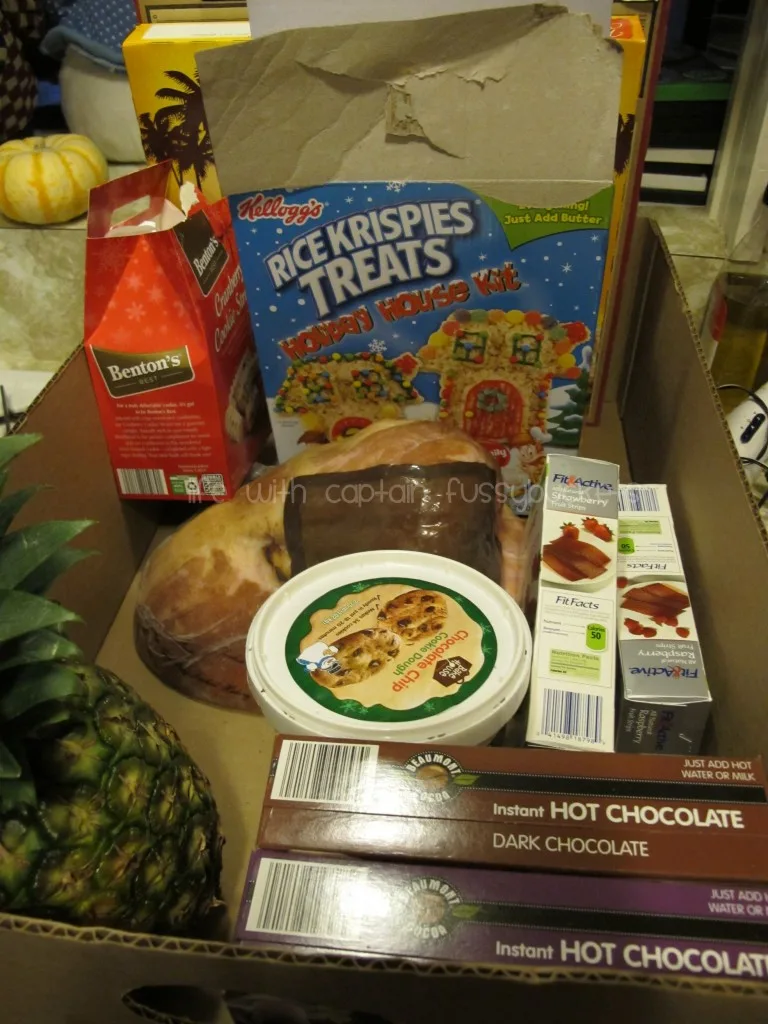 The boys absolutely loved making their holiday Rice Krispie Treats house. The Captain had been asking for a gingerbread house and this was a great substitute at a fraction of the cost! It was on sale for only $2.99 at our ALDI. We have already eaten some chocolate chip cookies as a little treat and devoured the hot chocolate after a night of caroling with our church!
ALDI has a lot of new, different, reasonably priced food, candy, fresh fruits and vegetables, dairy, and more so stop in for all of your holiday shopping needs! Some special holiday items include seasonal beverages such as egg nog and sparkling apple cider, as well as wines, cheese, crackers, and desserts.
Visit the ALDI website to find a store near you! How might ALDI help you with your holiday shopping list?
I participated in a campaign on behalf of Mom Central Consulting for ALDI. I received a gift certificate to facilitate my review as well as a promotional item as a thank-you for participating.