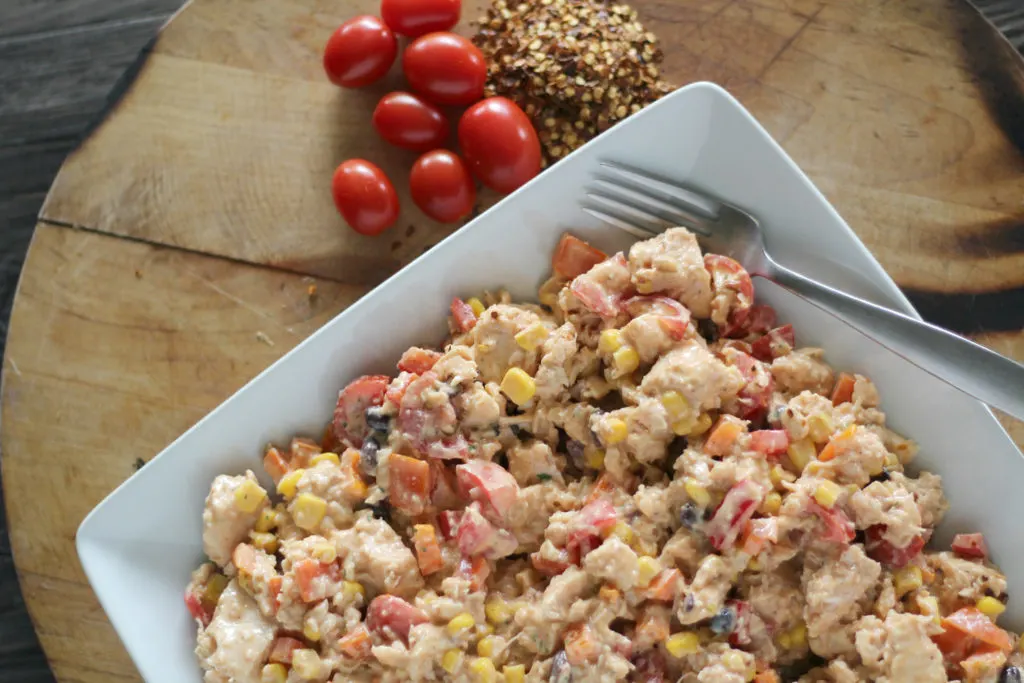 Dinnertime is always rough because there are so many people to please around here! I'm thankful for that, but sometimes I need a meal that I crave! I don't know what it is, but chicken salad has always been one of my favorite meals. This recipe for Southwestern Spicy Chicken Salad is jam packed with veggies, flavors, and protein! I love that you can use canned chicken, rotisserie chicken, or any cooked chicken, really! Traditionally, chicken salad is made with chicken breasts, but I don't have a problem with buying a rotisserie chicken and throwing each piece of delicious meat in this recipe! Here's a recipe for how to cook a chicken in the Instant Pot!
What I love about recipes such as this is that you can customize it to exactly what you like. If you do not care for bell peppers, leave them out! If you would like to add onions, then go for it! The more flavor options, the better!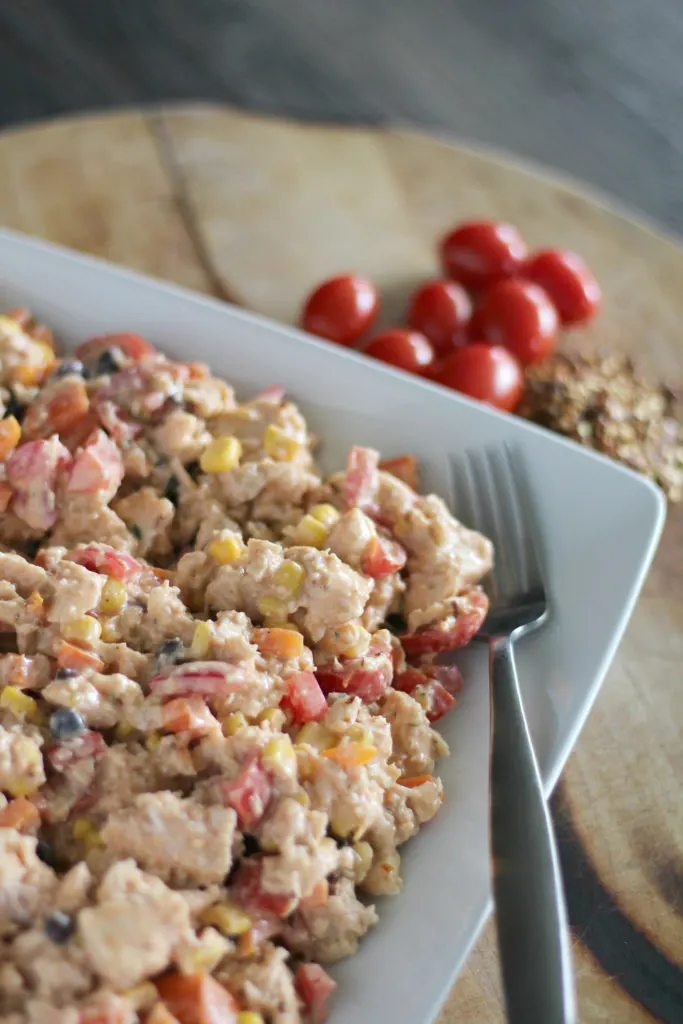 This recipe would be great on crackers, croissant bread, or just by itself if you are trying to cut carbs.
This meal makes me think of summer picnics and also Chick-Fil-A! I love their Southwestern salad and the different flavors in it is what I love!