Traveling with kids is always a bit difficult. My kids have always slept better in their own beds, which has made some nights away from home dreadful. Neither of my boys ever really liked the Pack 'n Play after they got past the baby stage. We take along Captain Fussybuckets' couch, but it's not ideal for sleeping all night long since he's so tall now. He's at an age where he really needs his own bed where he can stretch out and get a good night's rest. The Tuckaire Toddler Travel Bed by The Shrunks is the perfect size for him, even though he is almost four. He will soon need an upgrade, but that's okay, because The Shrunks makes a Twin Travel Bed, as well! But for now, this thing is super roomy and comfy, and a regular size toddler bed sheet fits over the inner (brown) part.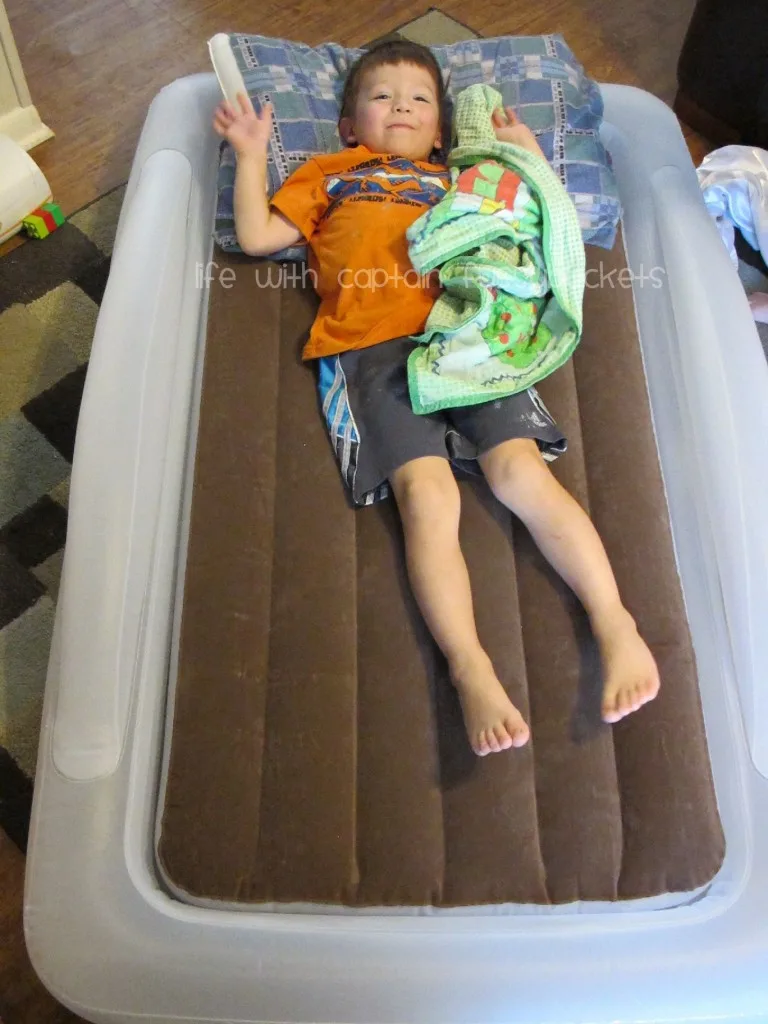 And since Baby D is the real toddler in this house, I wanted to show that it's the perfect size for him, too! It's the size of his crib, plus it has inflatable guard rails so he doesn't fall off because he's not used to sleeping on a bed: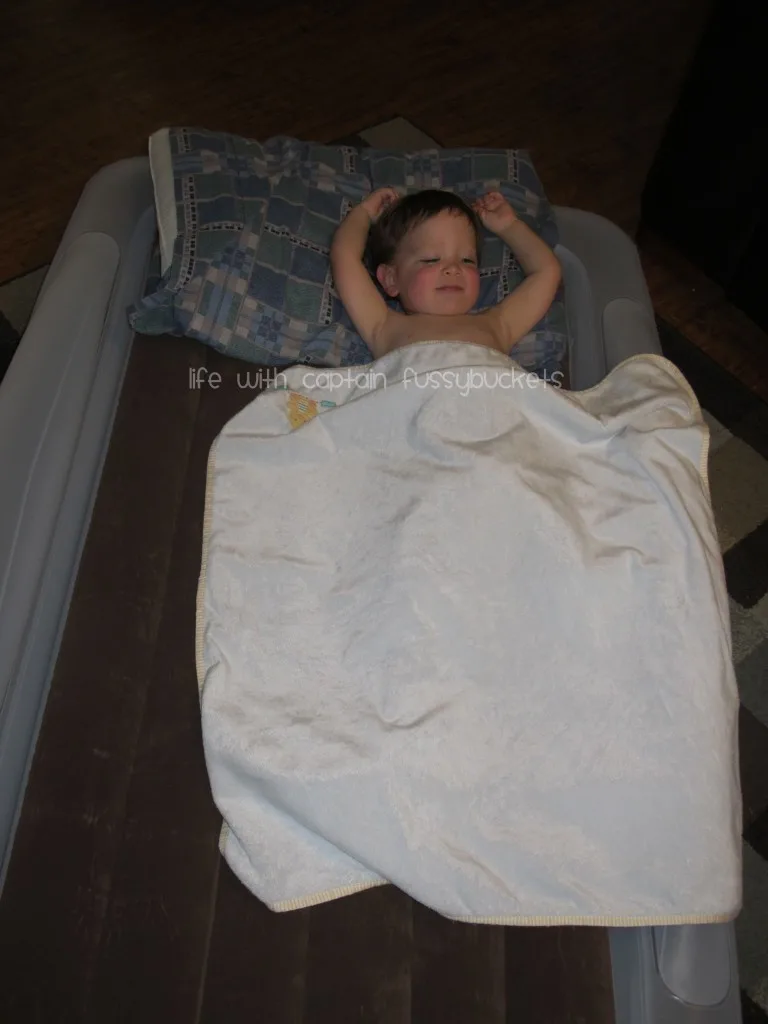 And, while it's probably not ideal, two little boys DO fit on it together if you're in a pinch!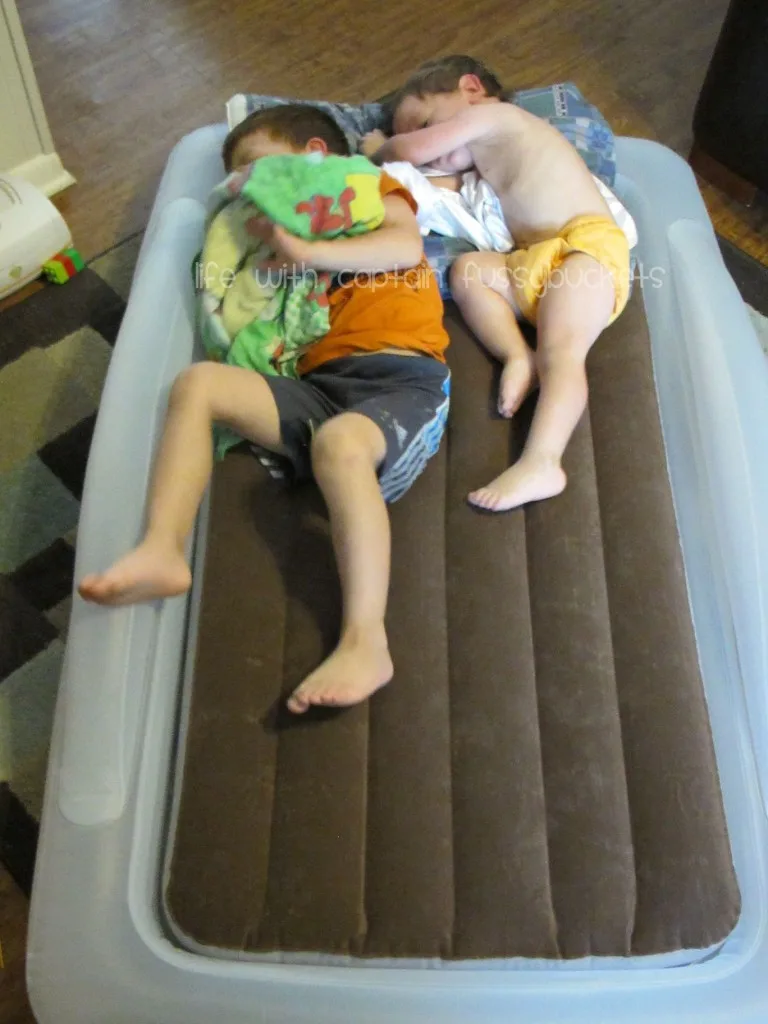 What I love about the Shrunks Toddler Travel Bed:
Standard sized crib sheets and blankets tuck in perfectly to the inner matress.

It comes with an electric pump that is easy to use and quickly inflates both air chambers of the mattress.

It comes with a super cute carry bag that everything fits inside!

All Shrunks beds are phthalate-safe, BPA-safe, and lead-safe.

The bed has inflatable guard rails that keeps your child safe and cozy!
The Shrunks Toddler Travel Bed is priced right at $79 for the mattress, air pump, and carry bag. You can add on accessories, like a sheet, blanket, pillow, and more. OR you can get TWO Travel Toddler Beds for only $129. And right now, this bed is only $54.99 at Amazon! The Shrunks products are also sold at places like Babies R Us, Walmart, Target, and more, so check out the website to find a retailer near you.
Check out this informational video about all the great features of the Shrunks Toddler Travel Bed, and how to inflate it:
Make sure to follow Shrunks on Facebook and Twitter, and check out their awesome products on the website!