My boys surprise me on a daily basis. I always get a chuckle out of the things that they do because really….who would've ever thought that…
1. hand vacs could be so entertaining for a three year old?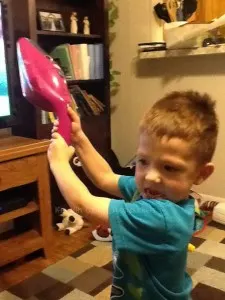 2. or that it would be my responsibility to carry all of their stuff in what seemed like a roomy diaper bag, until you have to shove a cloth diaper and wipes, three sippy cups, snacks, and a big toy truck in it…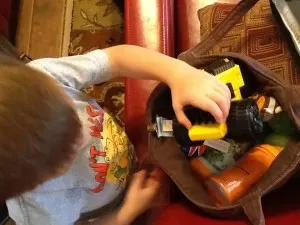 After the boys go to bed is when I find the really big surprises….like toy snakes in my bedroom floor or Lightning McQueen in my bathtub. But who would've guessed that I would ever find…
a harmonica next to my toothpaste?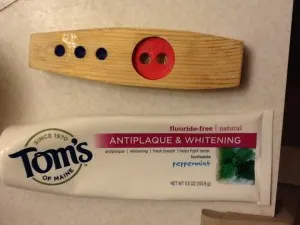 or Daddy's old Ninja Turtle there to greet me in the bathroom when I wake up?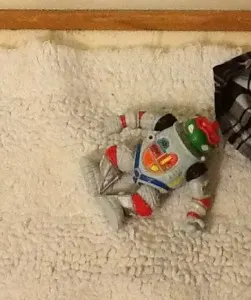 It's the little things that make me chuckle. Like how the Captain thought the towel ring looked better like this, with the towel likely on the floor: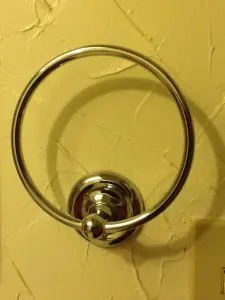 Oh, kids. They keep me guessing, laughing, and stepping on random things in the night. How about your kids?