Have you ever been to a Fogo de Chão restaurant? We were recently invited to experience the newest Fogo de Chão in Uptown Dallas, Texas. We had a terrific night and received a complimentary meal in exchange for our thoughts and opinions on our experience.
I had not been to Fogo de Chão since my husband and I went for our 3rd anniversary, which was 10 years ago! All that I remember is that I was pregnant with our oldest son and I could not get enough of the caramelized bananas and polenta! My husband, who is a meat lover, has been to Fogo de Chão multiple times, and he continues to be impressed. They are improving themselves every year and it's always a great experience!
This was our boys' first time to Fogo de Chão and they were amazed! It is SUCH a fun experience for families. Of course, it's great for date night, celebrations, or a night out with friends, but it is a great environment for kids, too, and they are well taken care of, just like the adults.
The Seasonal Market Table is SO impressive. It contains specialties and seasonal recipes, all Brazilian inspired. The summer recipes during our visit were the impressive Watermelon Feta Salad, Chickpea Salad, Heirloom Tomato & Mozzarella, and Sweet Pea and Asparagus Soup. Honestly, you could get full on all of this. There is SO much to choose from!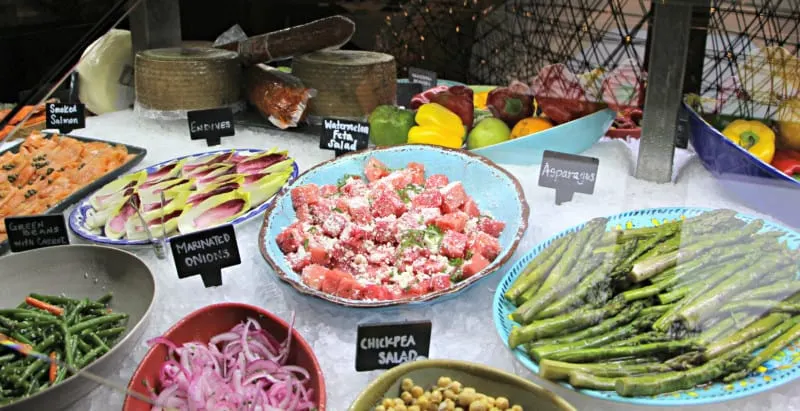 There really is something for everyone at the Market Table. Here were our favorites:
Dad: Caesar Salad
Mom: Apple Salad
9 year old: salad with dressing
7 year old: broccoli (seriously he said it was the best broccoli ever!)
4 year old: broccoli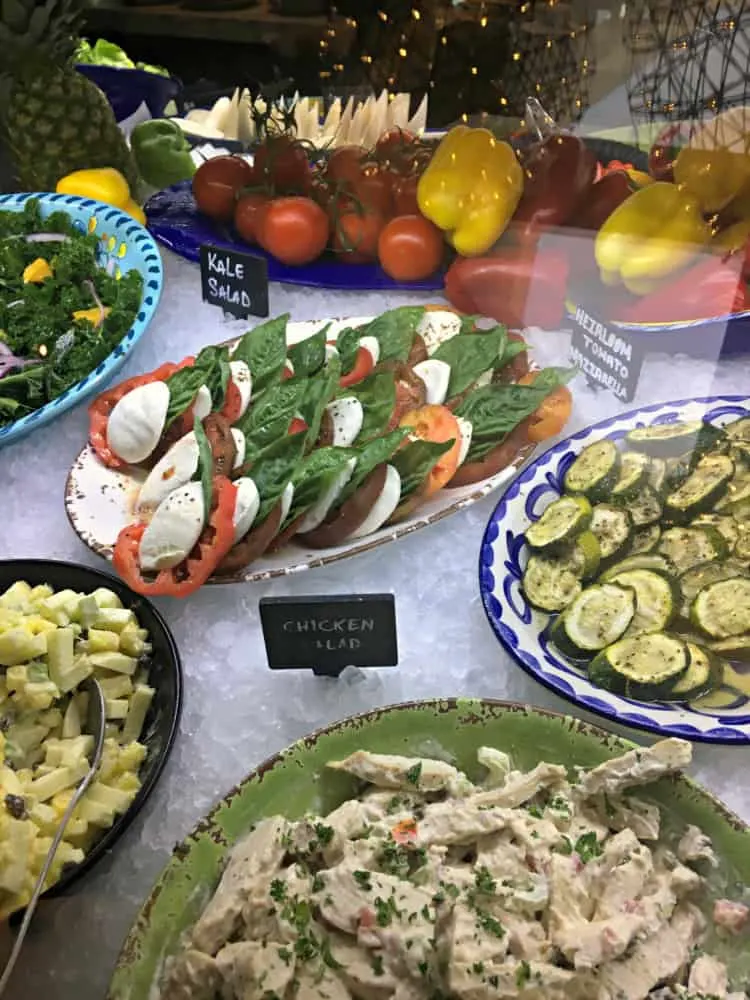 There is also a great selection of meats and cheeses at the Charcuterie: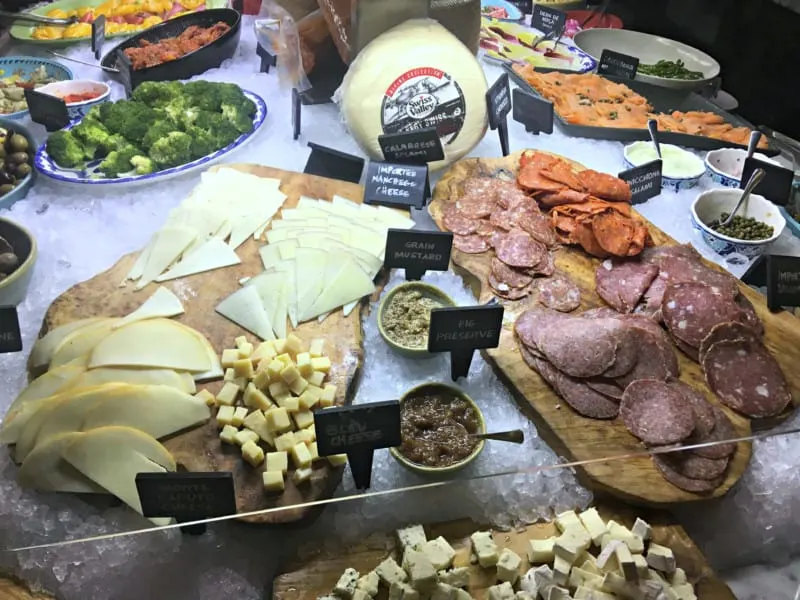 The $15 Weekday Gaucho Lunch at Fogo de Chão
The $15 Weekday Lunch includes the seasonal Market Table & Feijoada Bar plus family-style service of Brazilian side dishes. Guests may choose to add a single selection of fire-roasted meat for under $25, or indulge in the Full Churrasco Experience.
Family Friendly Drinks
Our waitress offered us a few different drink options. Three of us went with the Grapefruit Spritzer and I loved the Pineapple Mint Spritzer. They also have traditional sodas in the bottle and of course, water. Definitely ask for the seasonal drinks!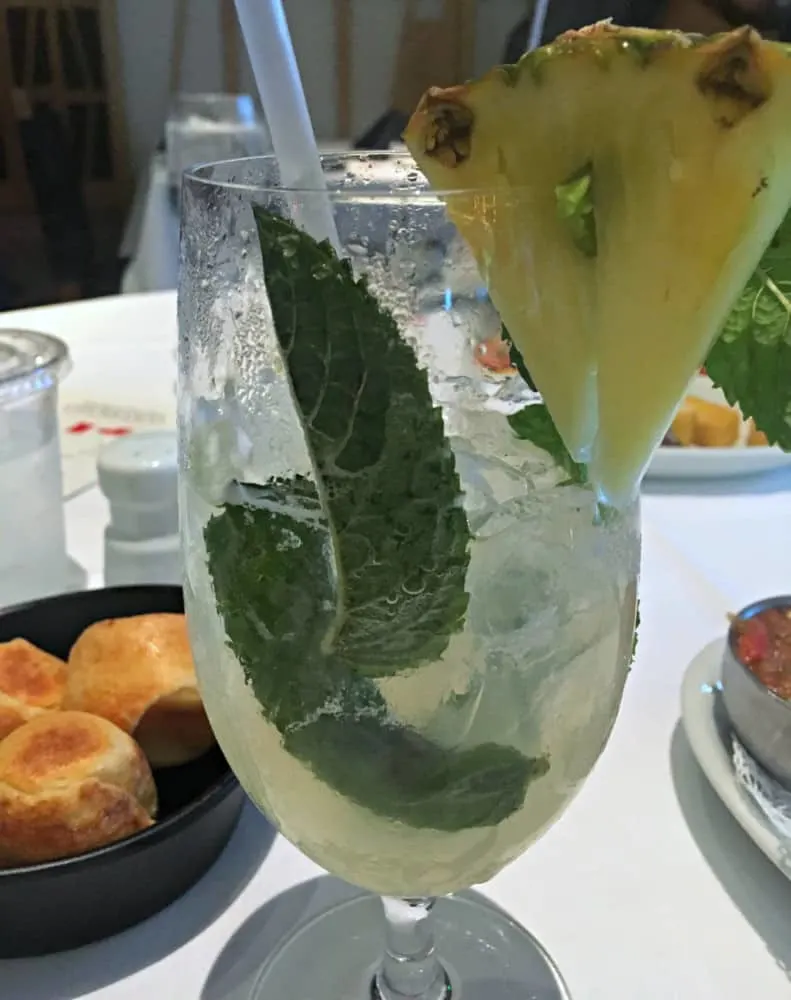 Side Dishes
I mentioned how when I visited Fogo when pregnant, I loved the caramelized bananas and polenta right? I loved them again this time and I had my fair share of polenta…it's so so good and a great accompaniment to the Fogo meats! Hubby loved the Garlic mashed potatoes and the Chimichurri sauce. There are other sauces to complement the different fire-roasted meats at Fogo de Chão.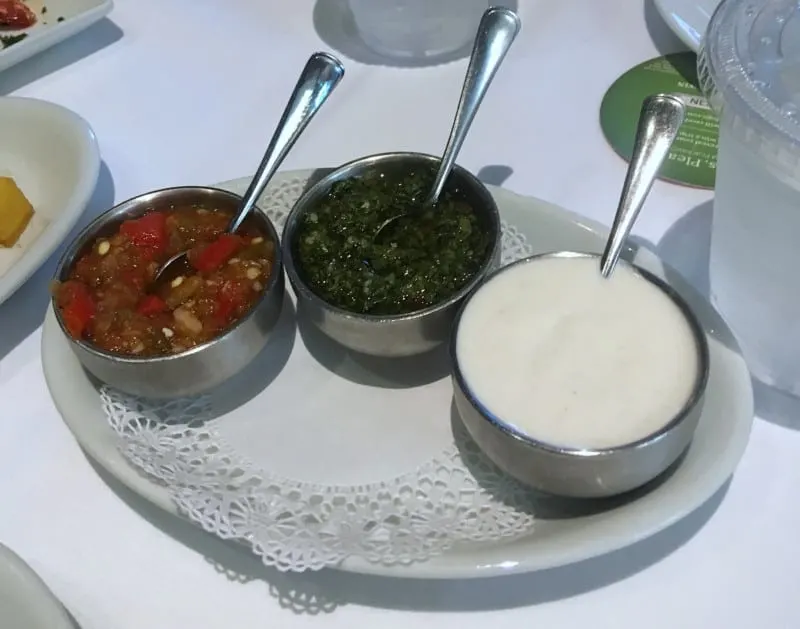 Oh and I cannot forget the Pão de Queijo! This was my new favorite at Fogo! Made with sweet and sour yuca flour and Parmesan cheese, these rolls are naturally gluten-free and they are just so, so good!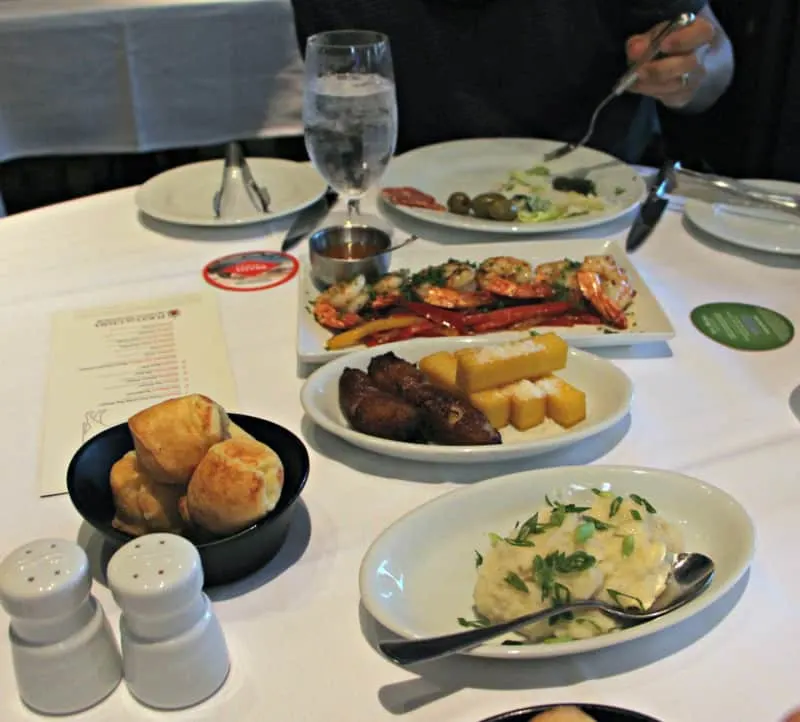 My husband really enjoyed the garlic shrimp, served with sweet peppers and a passion fruit sauce.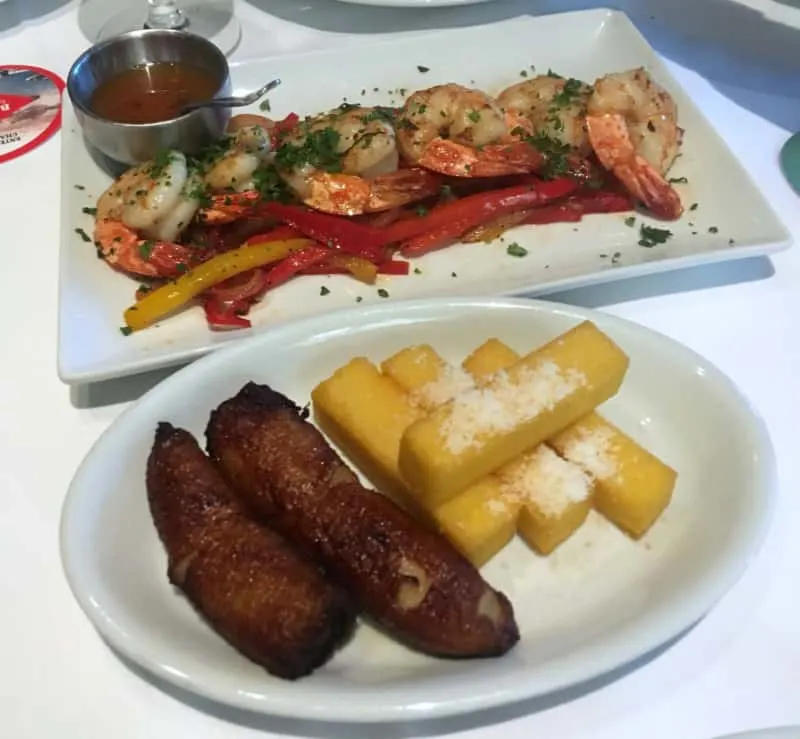 Fogo de Chão Churrasco
The Fogo de Chão Churrasco is the main attraction for sure. Meats cooked over an open fire and brought to your table is like the royal treatment! Flip your card to the green side to signal that you are ready for meats. You will be asked if you want a certain meat they are serving and if applicable, the doneness of the meat. If they do not have what you want, they will be more than happy to go bring it to you.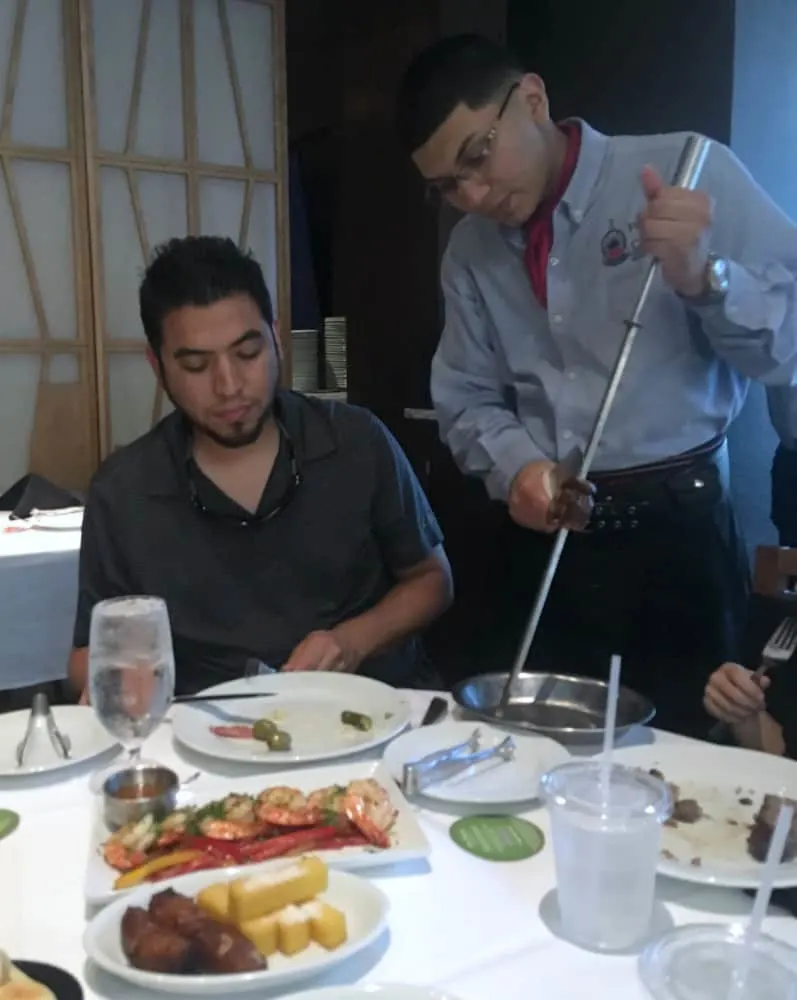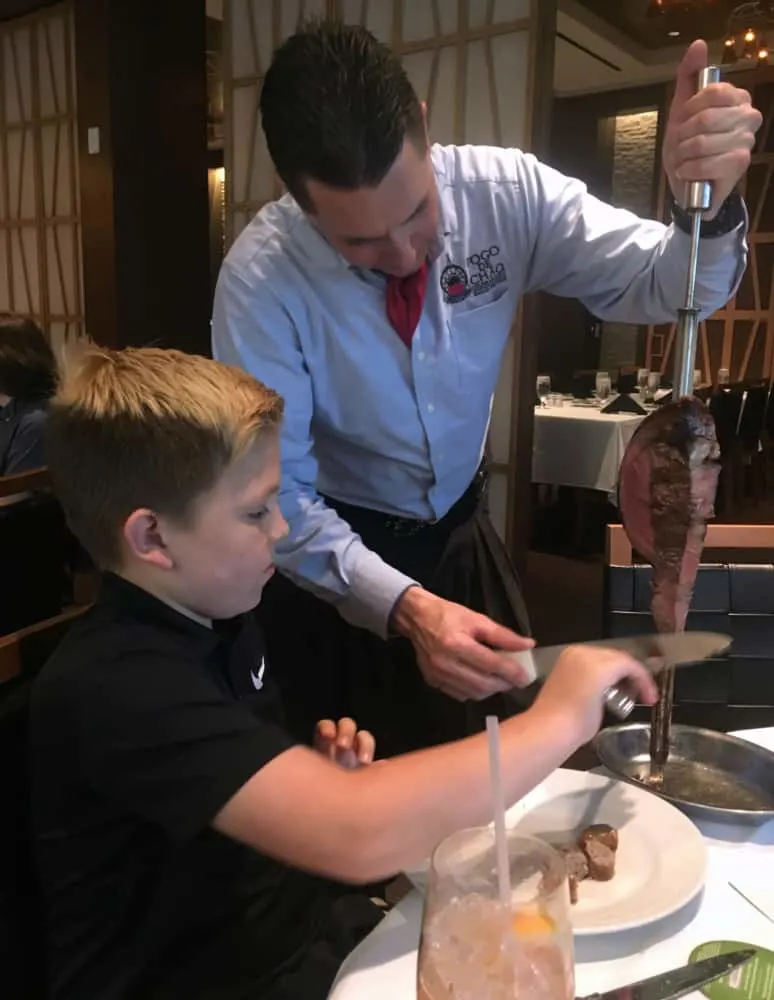 Steak, Lamb, Pork, and Chicken
You will be able to choose from these meat options:
PICANHA – Prime Part of the Top Sirloin
FILET MIGNON – Beef Tenderloin
BEEF ANCHO – Rib Eye
ALCATRA – Top Sirloin
FRALDINHA – Bottom Sirloin
COSTELA – Beef Ribs
MEDALHÕES COM BACON – Bacon-Wrapped Steak
CORDEIRO – Lamb
COSTELA DE PORCO – Pork Ribs
FRANGO – Chicken
LOMBO – Pork Loin
LINGUIÇA – Pork Sausage
What were our favorites?
The Picanha was Dad's favorite, my favorite was the Beef Ancho, the 4 year old loved the Alcatra, medium well, and the other two boys loved the Pork Sausage the best! Everything was delicious though, and it was hard to choose! That's the beauty of Fogo de Chão! You can sample many different meats that you may not have had the opportunity to sample before, and then you can decide your favorite.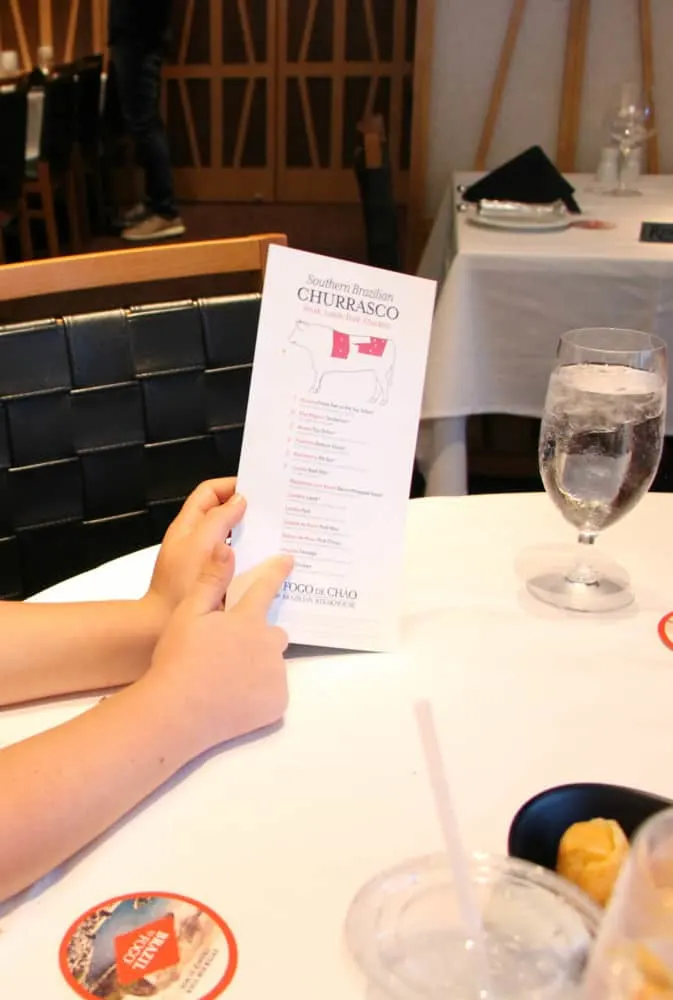 Desserts
Yes, one would think that after all of the food I have mentioned, that there would be absolutely no room for dessert. While that is probably true, one look at the dessert menu and we decided to share a few desserts. We were delivered the house special dessert, Brazilian-Style flan. Flan is one of my favorites and this was the best flan we had ever had!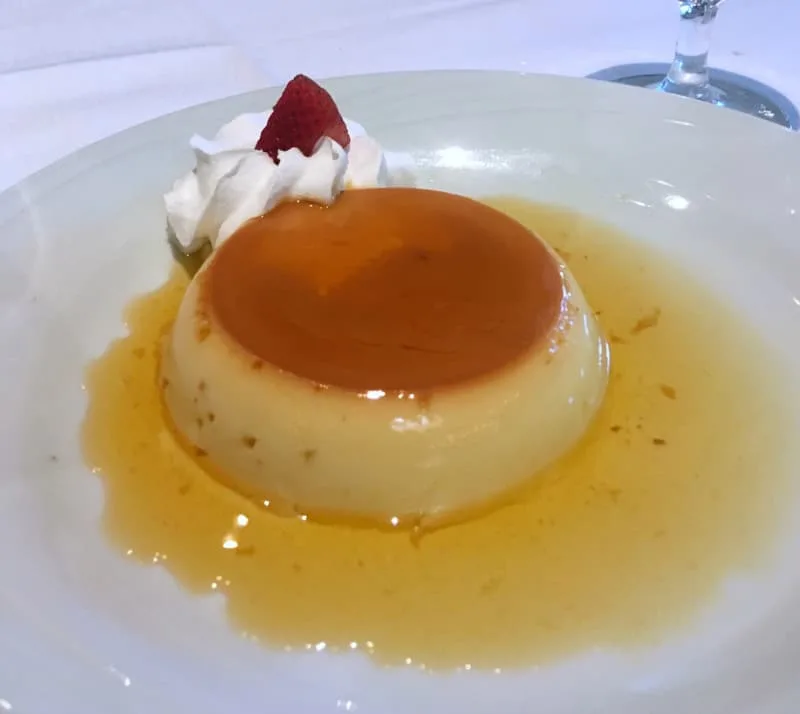 The boys could not agree on a dessert to share, because one likes chocolate and one likes caramel. So, we ordered a Tres Leches Cake and it was of course, incredible.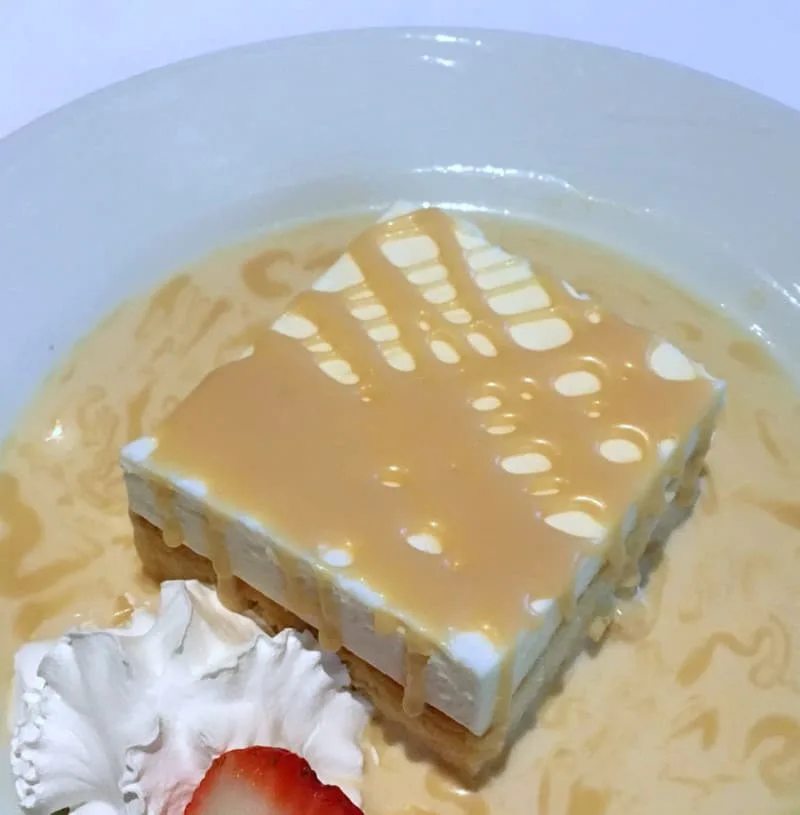 The Molten Chocolate Cake with ice cream was a hit, too!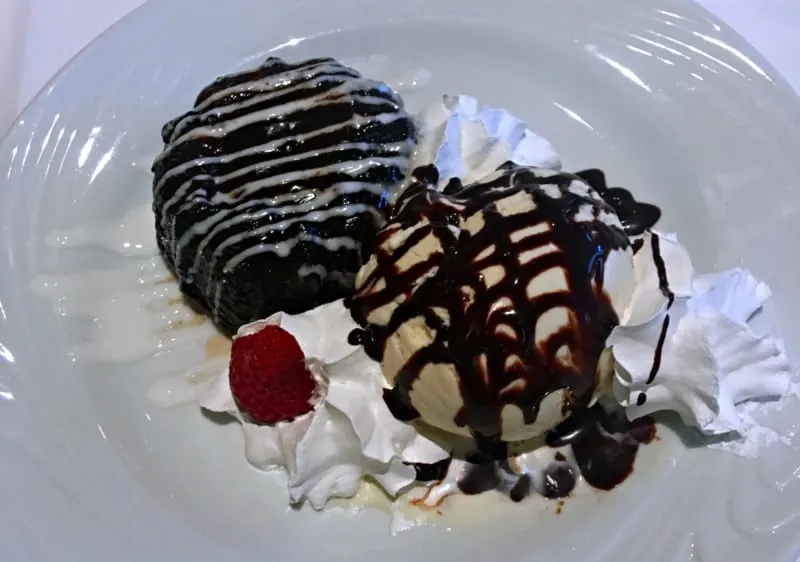 Father's Day Special at Fogo:
All fathers who dine on Father's Day (Sunday, June 17) will receive a dining card for a complimentary Full Churrasco lunch, dinner or Sunday brunch on his next visit (redeemable June 18 – August 30; one complimentary card per dad while supplies last).
Kids 6 and under dine free at Fogo, and children ages 7 – 12 are always half price (and not just on Father's Day!)
Make plans to visit your local Fogo de Chão soon!
SaveSave
SaveSave
SaveSave
SaveSave
SaveSave
SaveSave