If you are doing a Whole30 or just eating paleo, then add this to your Thanksgiving menu! You will love this Whole30 Sweet Potato Casserole!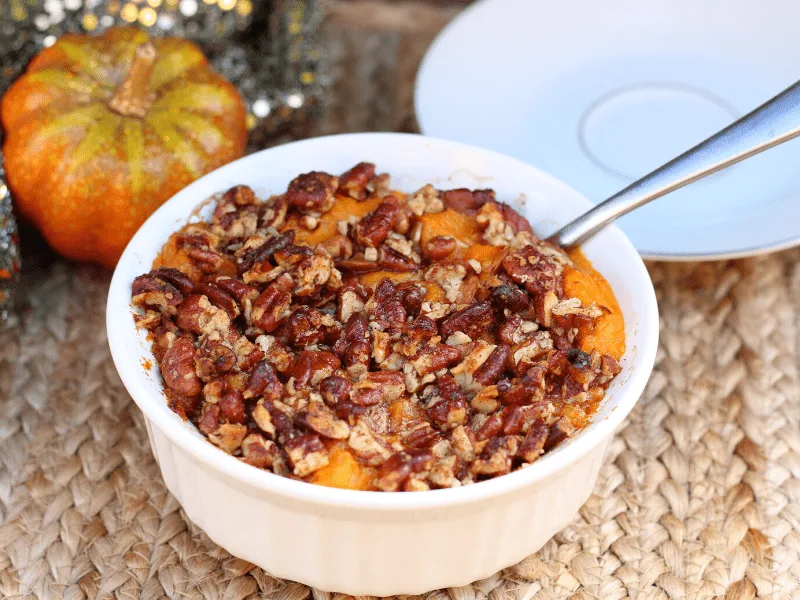 I have done three rounds of Whole30 over the past few years and sweet potatoes are always a lifesaver. The other day I was wondering if a Whole30 Thanksgiving would be possible and while I will just be eating as clean as possible this year, the answer is totally for sure YES! The turkey is fairly easy, just make sure you start with a humanely raised, free range turkey!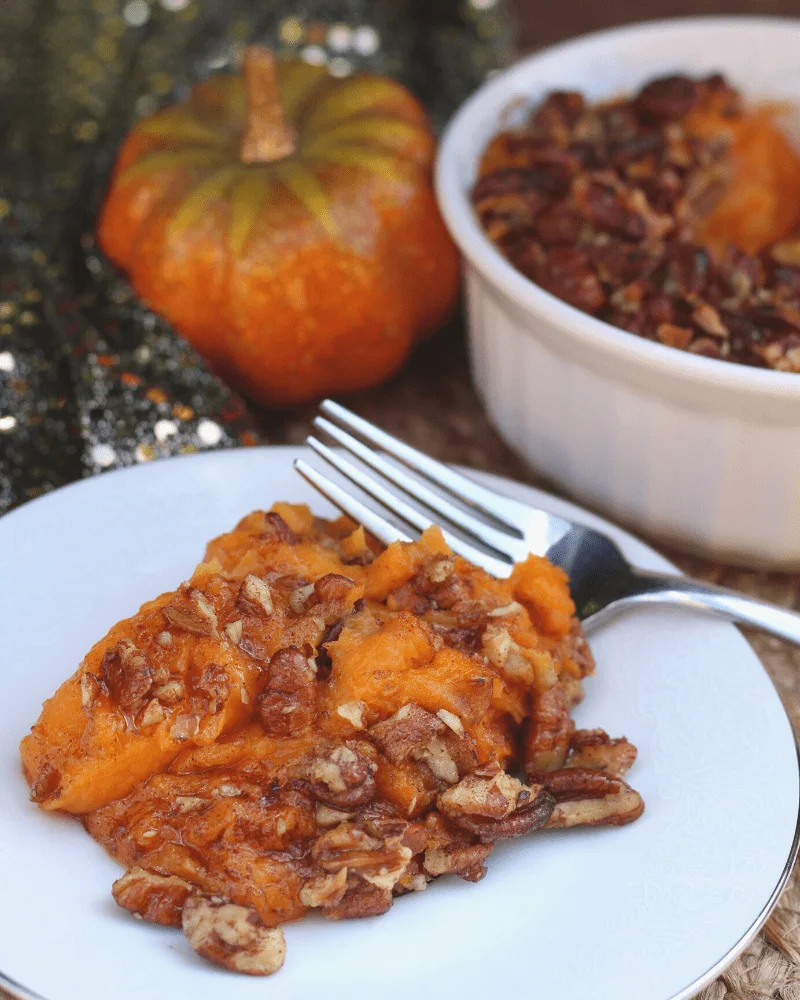 Sweet potato casserole was always my favorite part of the Thanksgiving meal. Of course, my mom makes it with toasted marshmallows which I L-O-V-E, but since marshmallows aren't Whole30, the pecans are a nice substitute for me since I love pecans!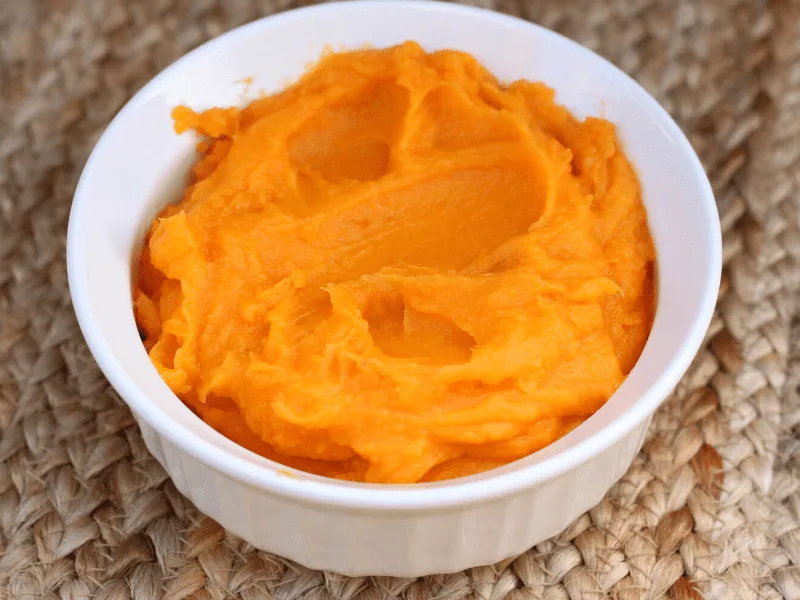 I don't use eggs in my sweet potato casserole, but they're still rich and creamy! A kick of orange juice really brings in the flavor.
Check out this 3 ingredient ham glaze! (not Whole30, but super delicious!)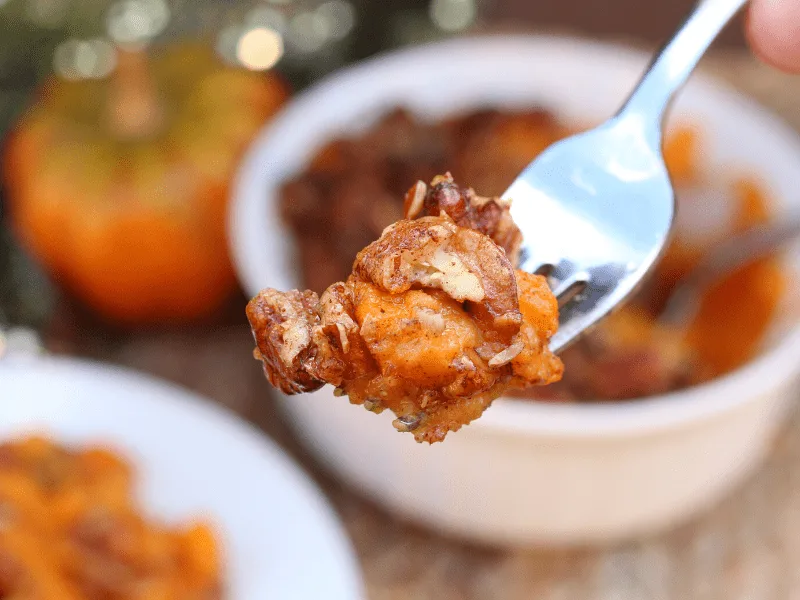 What is your favorite Thanksgiving side dish?