My brilliant and creative cousin, who is a nanny for two precious girls, shared this awesome Thanksgiving craft on Facebook, and I had to share it with you (with her permission, of course!) I have been looking for something to do with the boys, that incorporates the beauty of fall and being thankful to God for our blessings!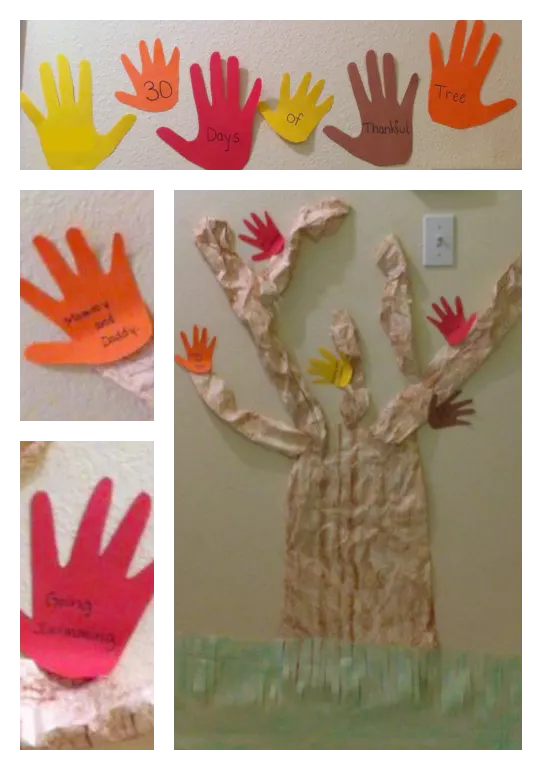 Directions:
Use brown paper or white paper painted or colored brown, crumple it up, and make the trunk and branches of the tree.

Staple or pin the tree to the wall.

Fringe cut some green or white paper, colored green, and attach it to the wall for your "grass."

Use fall leaf colored paper to trace and cut out handprints.

Explain to your child what being thankful really means and how we all have so much to be thankful for.

Each day in November, ask your child what he or she is thankful for and write it on a handprint, then attach it as a "leaf" for the tree.
I LOVE this idea and I'm positive my kids would love it, as well! Being thankful and appreciative of what we have is a major lesson for kids and adults, too!
Happy Thanksgiving! Do you think your child(ren) would enjoy making a 30 Days of Thankful Tree?