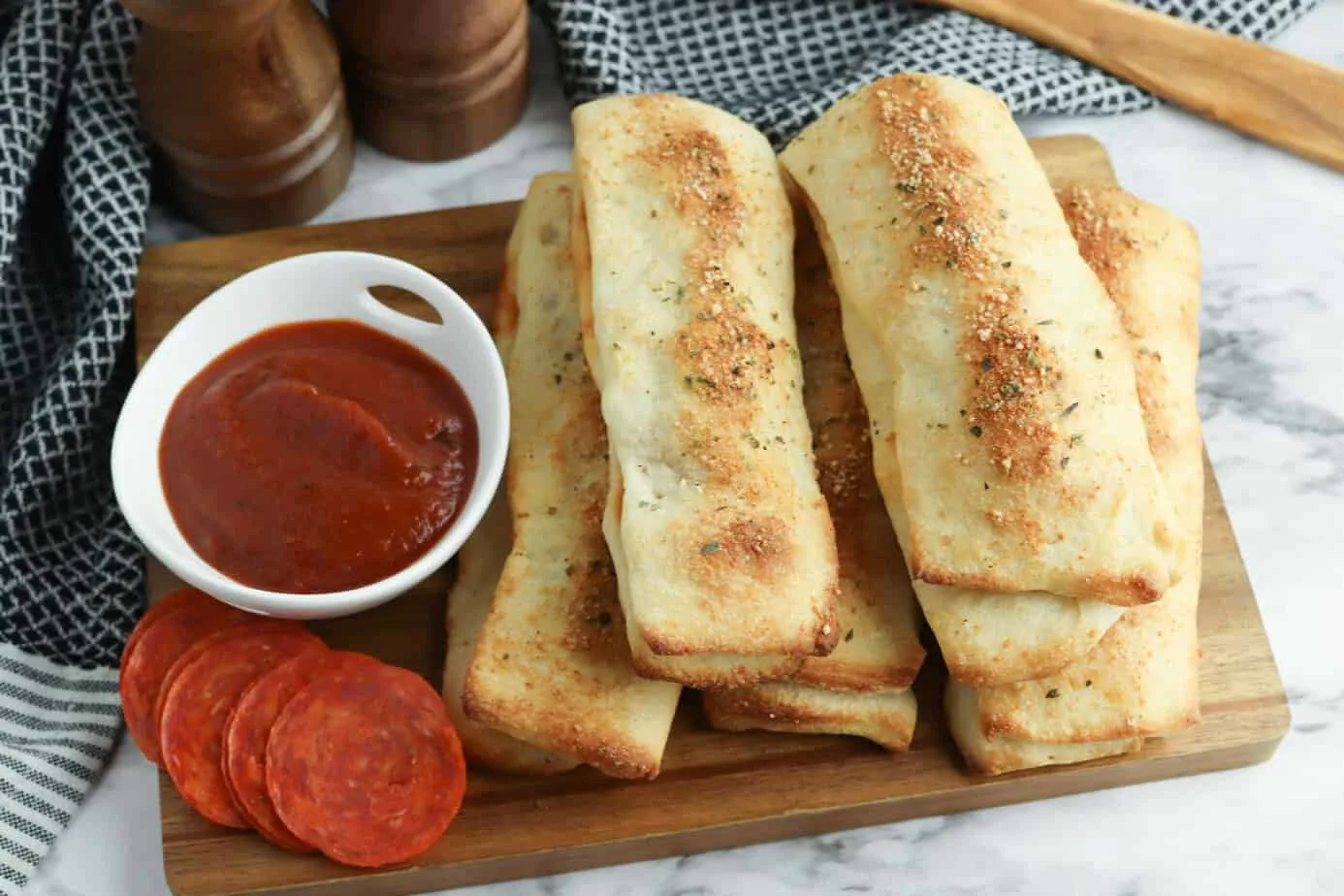 There is something to love about quick and easy meals or side dishes that you can make in the air fryer. I love my air fryer and use it daily! These air fryer cheesy pepperoni breadsticks are SO easy to make and would make a great game day snack, potluck dish, or even an after school snack for a hungry crew!
My kids and husband all love pizza, so this recipe is a no brainer. All you need is refrigerated pizza dough, mozzarella string cheese, and marinara sauce for dipping. This recipe is fast and kid friendly. Kids can make it easily, as well!
Just use a pizza cutter to cut the dough into strips first: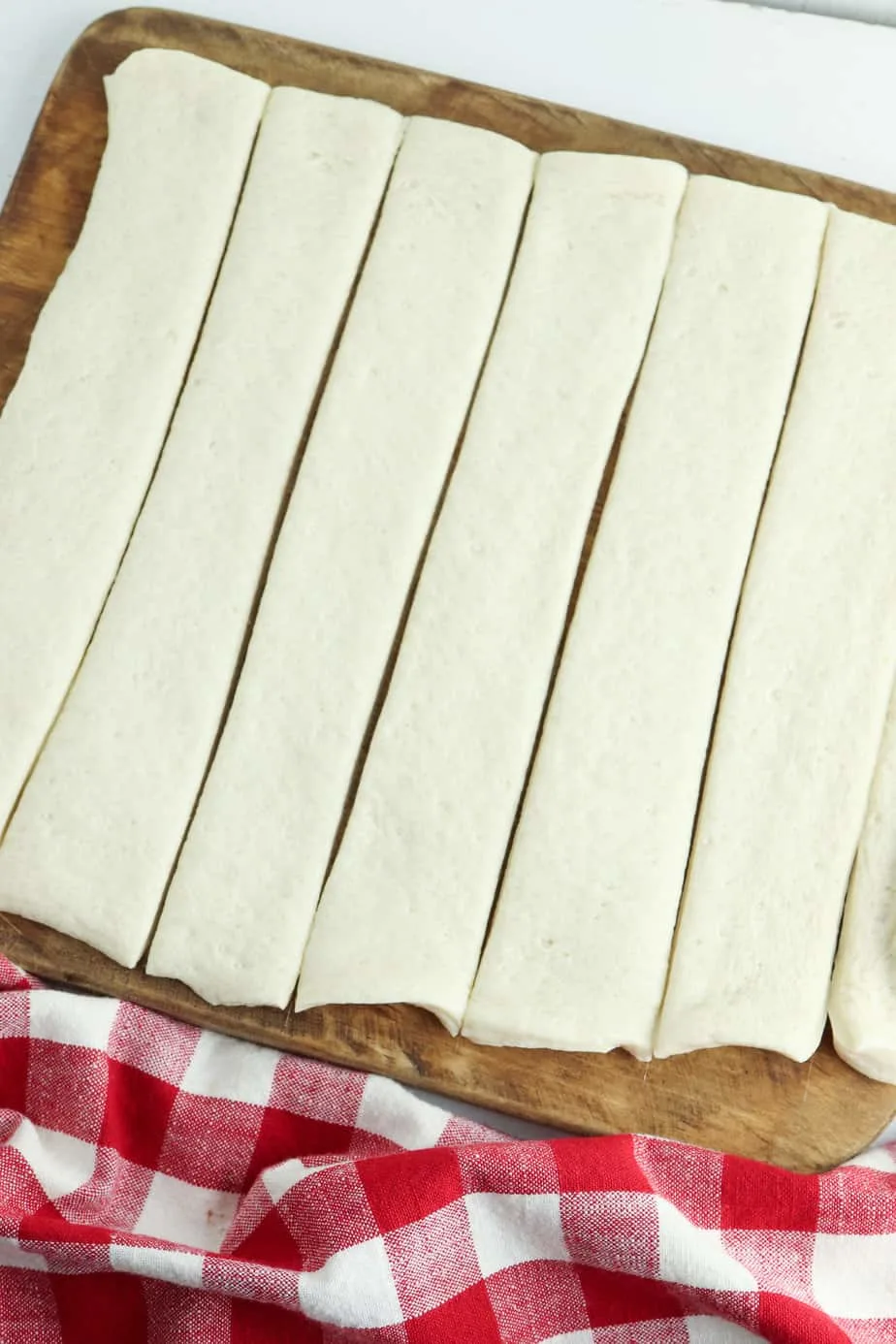 Then place a mozzarella string cheese on each strip of pizza dough: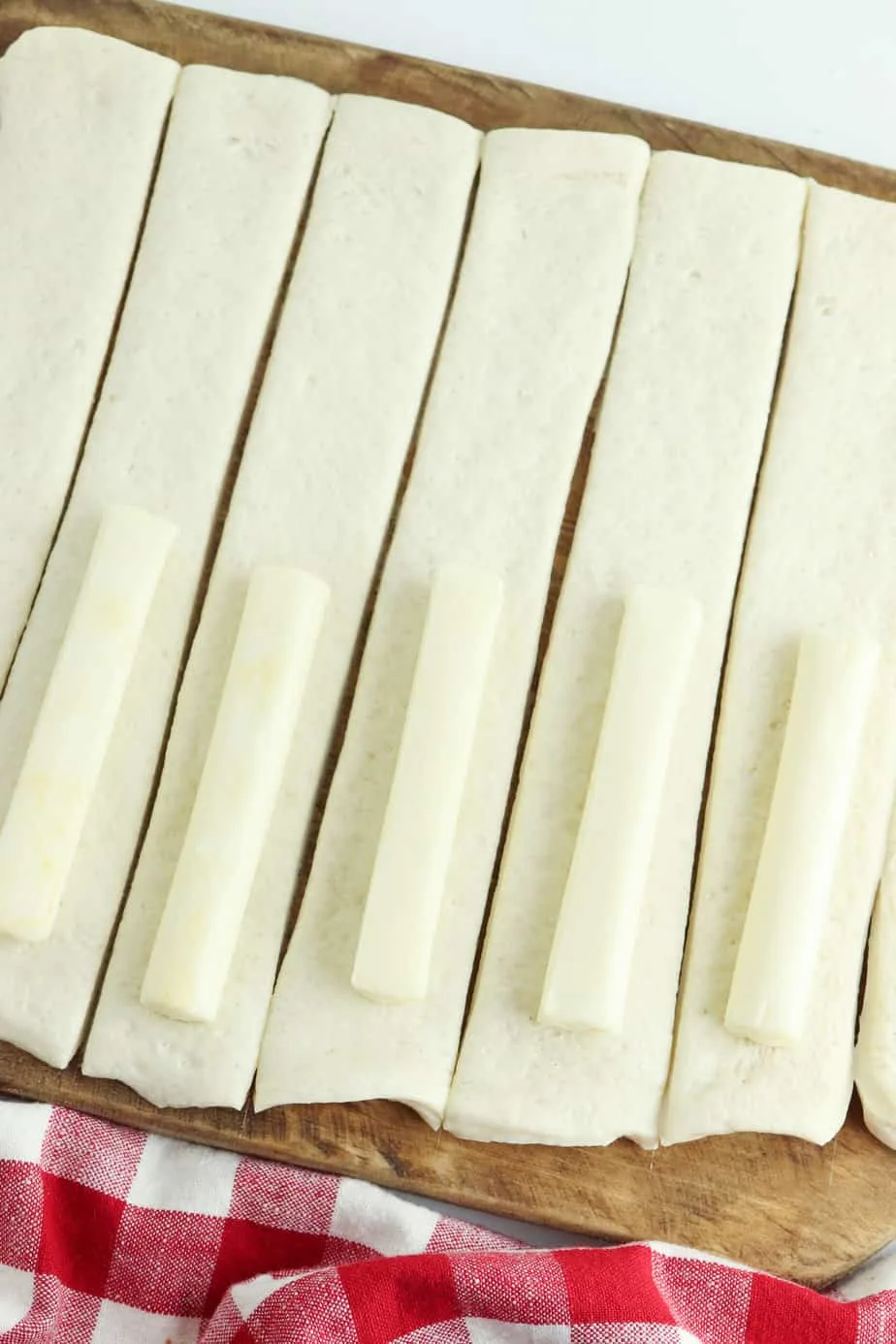 Then top with pepperonis! You could, of course, add whatever pizza toppings you like, if you don't like pepperonis. You don't want to overstuff them, and you can even slice the pepperonis in half if you feel they are too wide.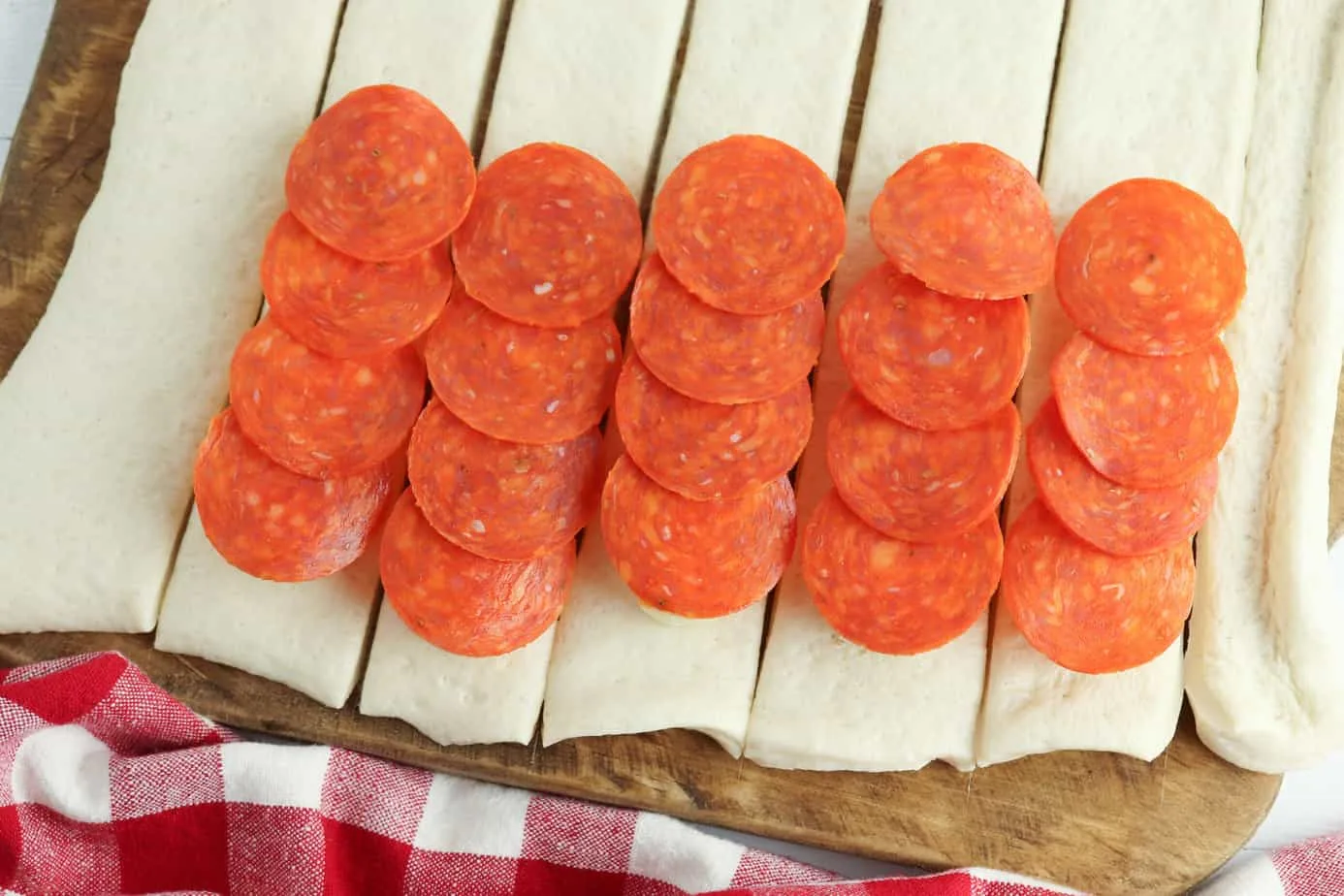 Then, just fold over the dough and seal the best that you can. There will be oil drippage, so be prepared for that. I like to clean my Ninja air fryer when things like this happen, but I just am able to wash it in the dishwasher!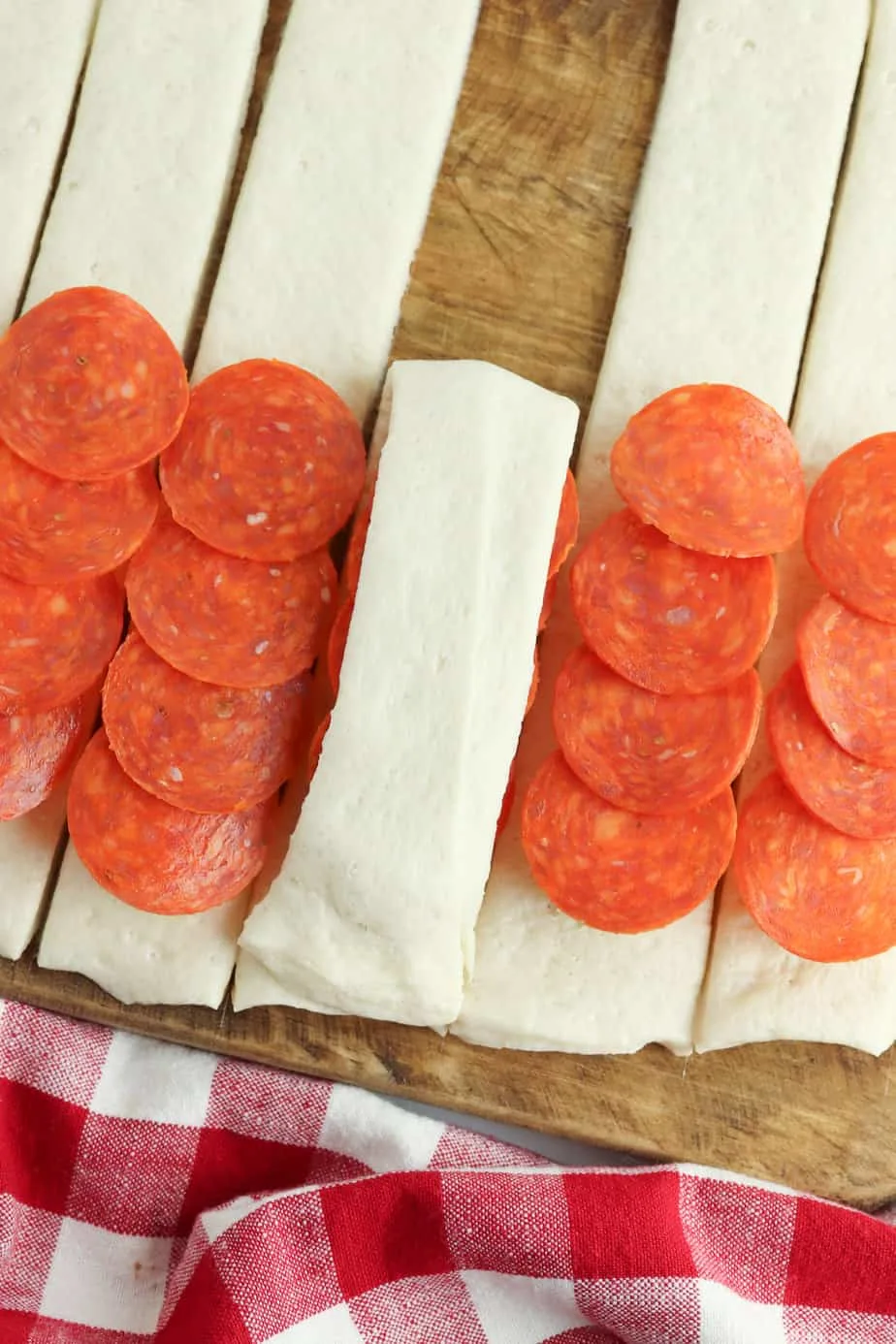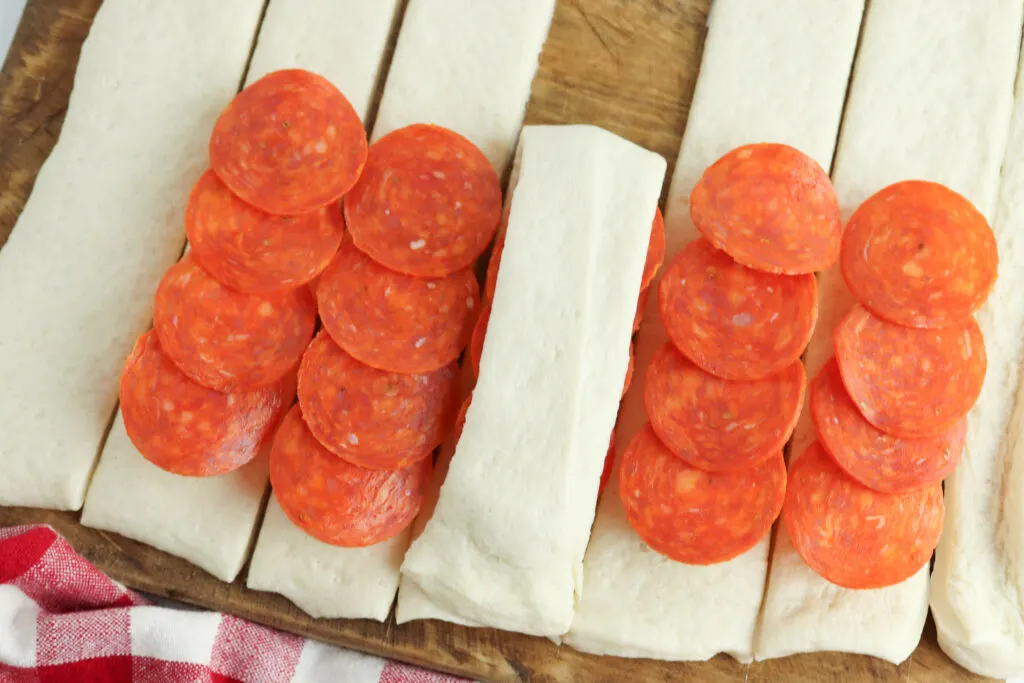 I think the butter and spices take this recipe over the top good. Reminds me of the yummy breadsticks from Pizza Hut that I loved as a kid!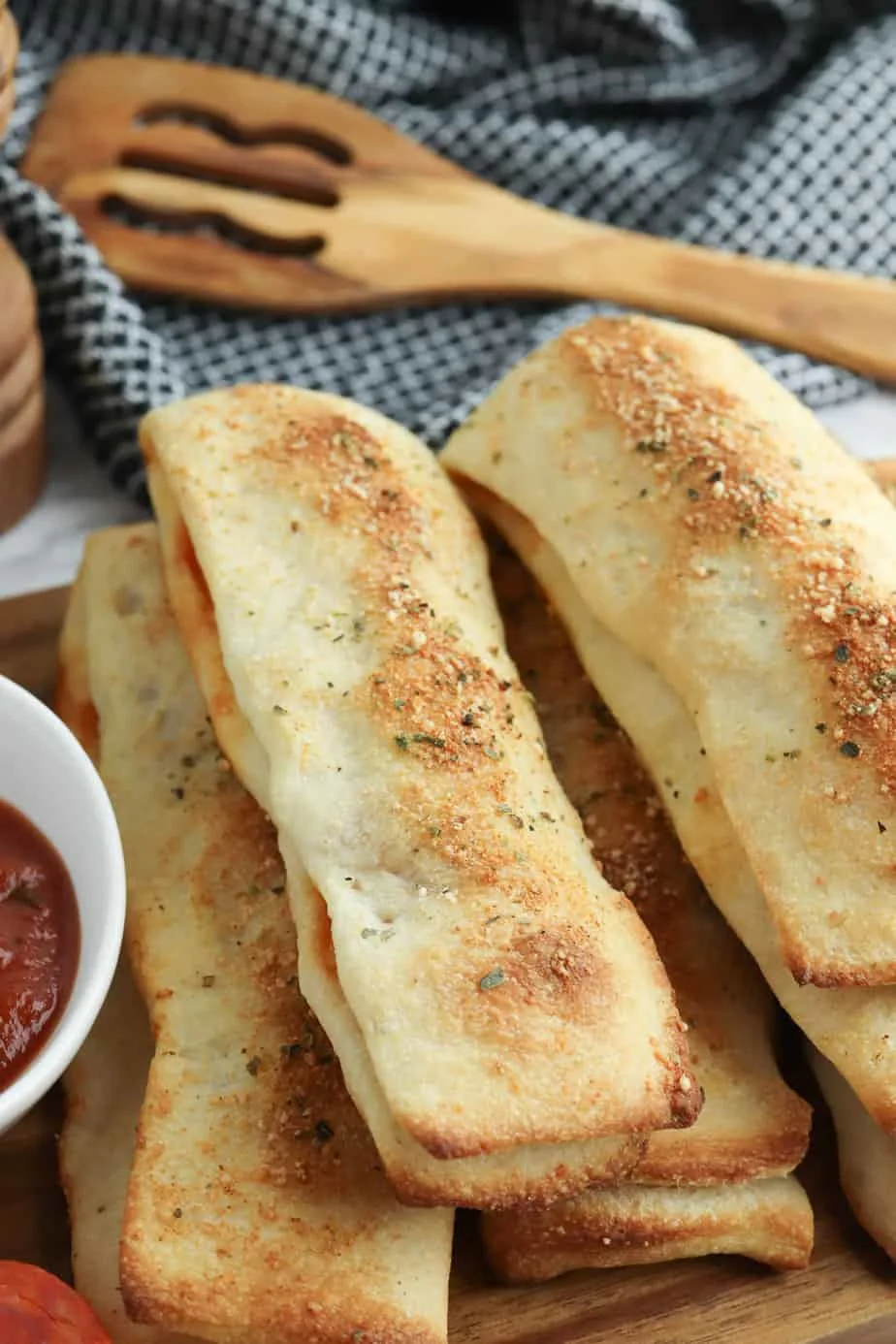 Don't forget the marinara for dipping. Oh so good! And the marinara on the side rather that inside the breadsticks make it way less messy and able to crisp up nicely.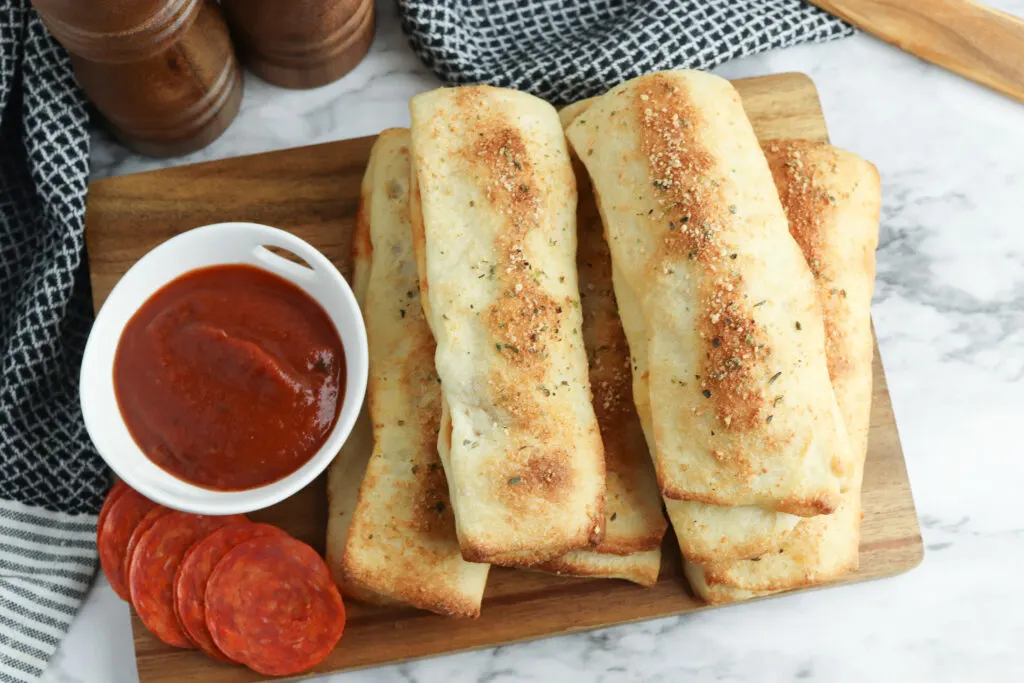 Are you excited to try these air fryer cheesy pepperoni breadsticks? Let me know if you make them!