It is fair season here in Texas! I was able to go to the fair with my 8 year old for a field trip the other day (we did fun educational things, not rides!) and the smell of fair food filled the air. I have always loved the idea of fried Oreos and candy, but really, they leave me feeling pretty gross afterwards. I love air fried foods, so I thought I really needed to create an air fryer fair foods recipe! This recipe for Air Fryer Cookies and Cream Bites are made extra special with Torani Cookies & Cream Sauce. They are so quick and yummy!
I wanted to make bite sized portions, so I chose mini chocolate sandwich cookies for this recipe. I also used a refrigerated crescent roll sheet to make the process easier. Dollop the Torani Cookies & Cream Sauce on top of the mini cookie and envelop it in the crescent roll dough and cook it in the air fryer for a delicious treat!
>>Scroll to the end of this post for the full recipe<<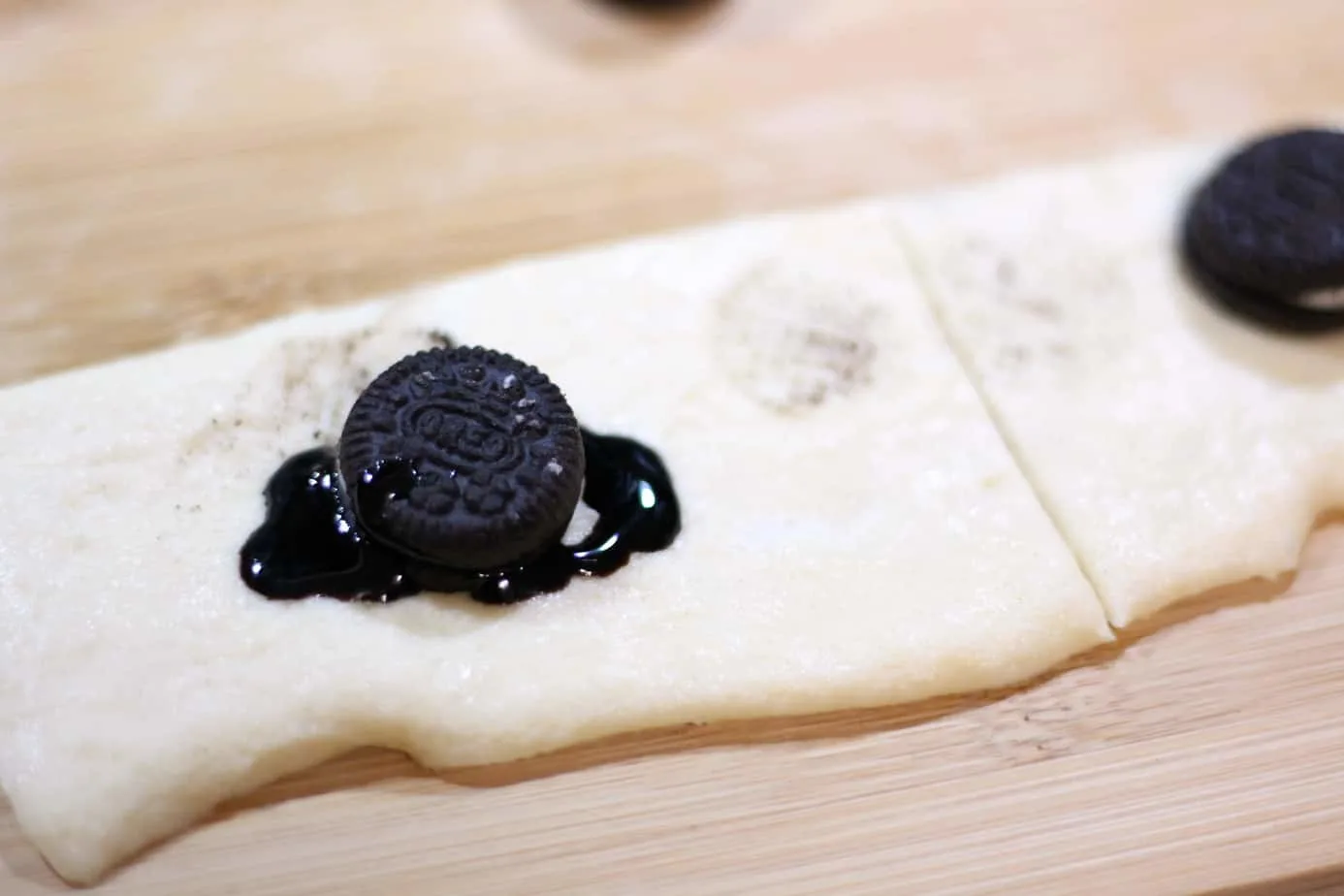 Add extra cookie crumbs before cooking!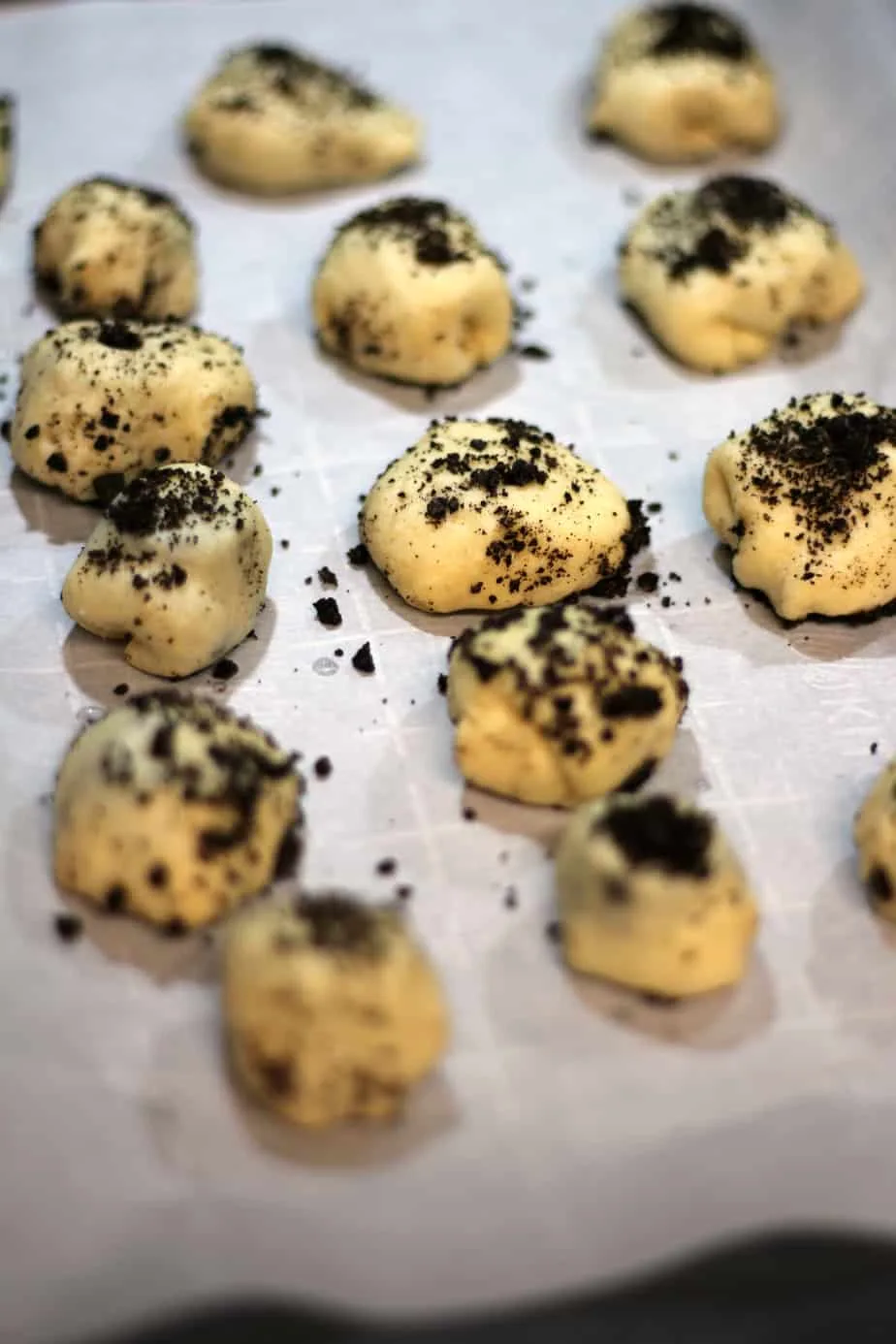 The finished product is SO delicious. And when you bite into it, the cookies and cream sauce gives it an extra level of moistness, similar to a deep fried fair food!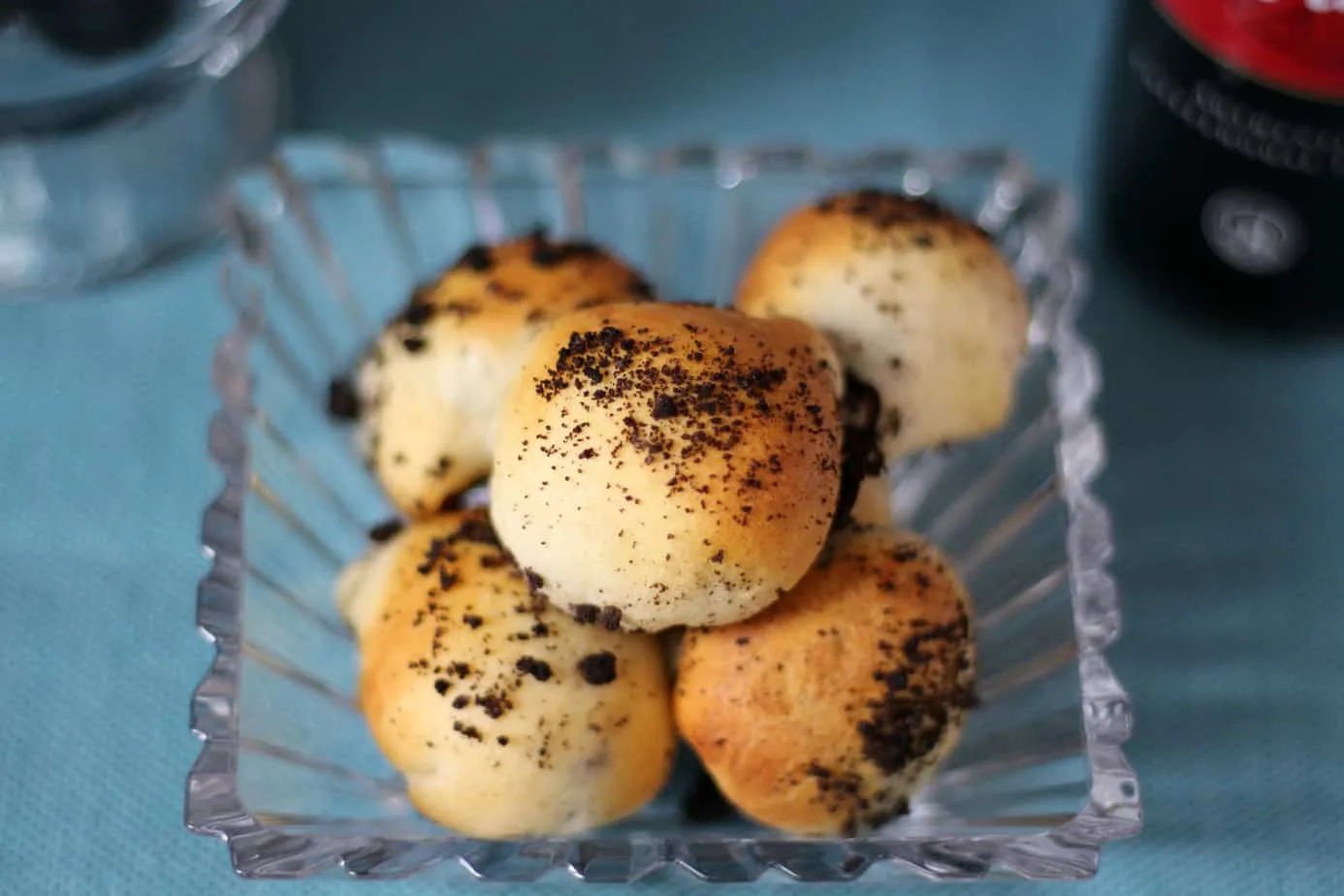 Drizzle cookies and cream sauce on top!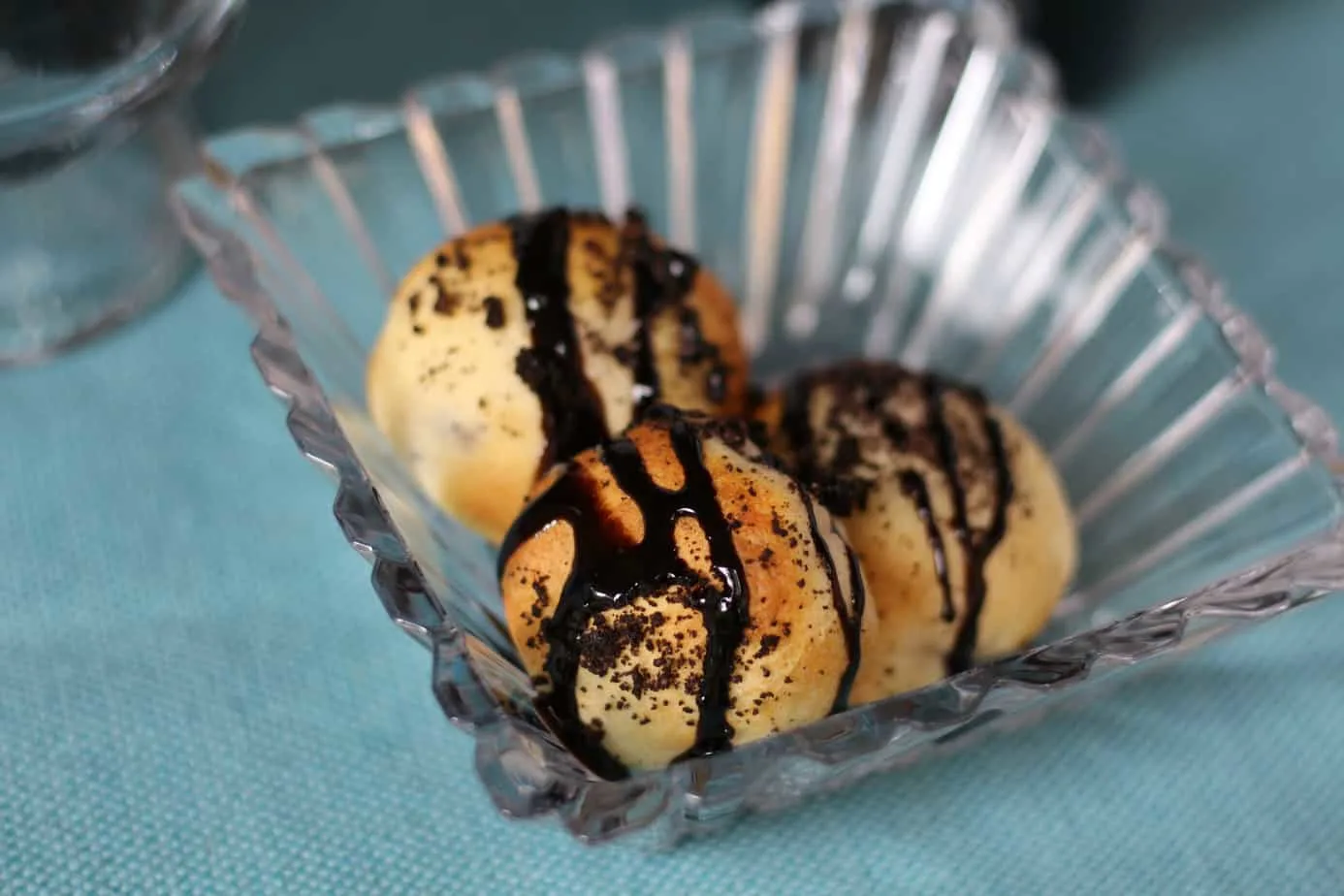 SO GOOD!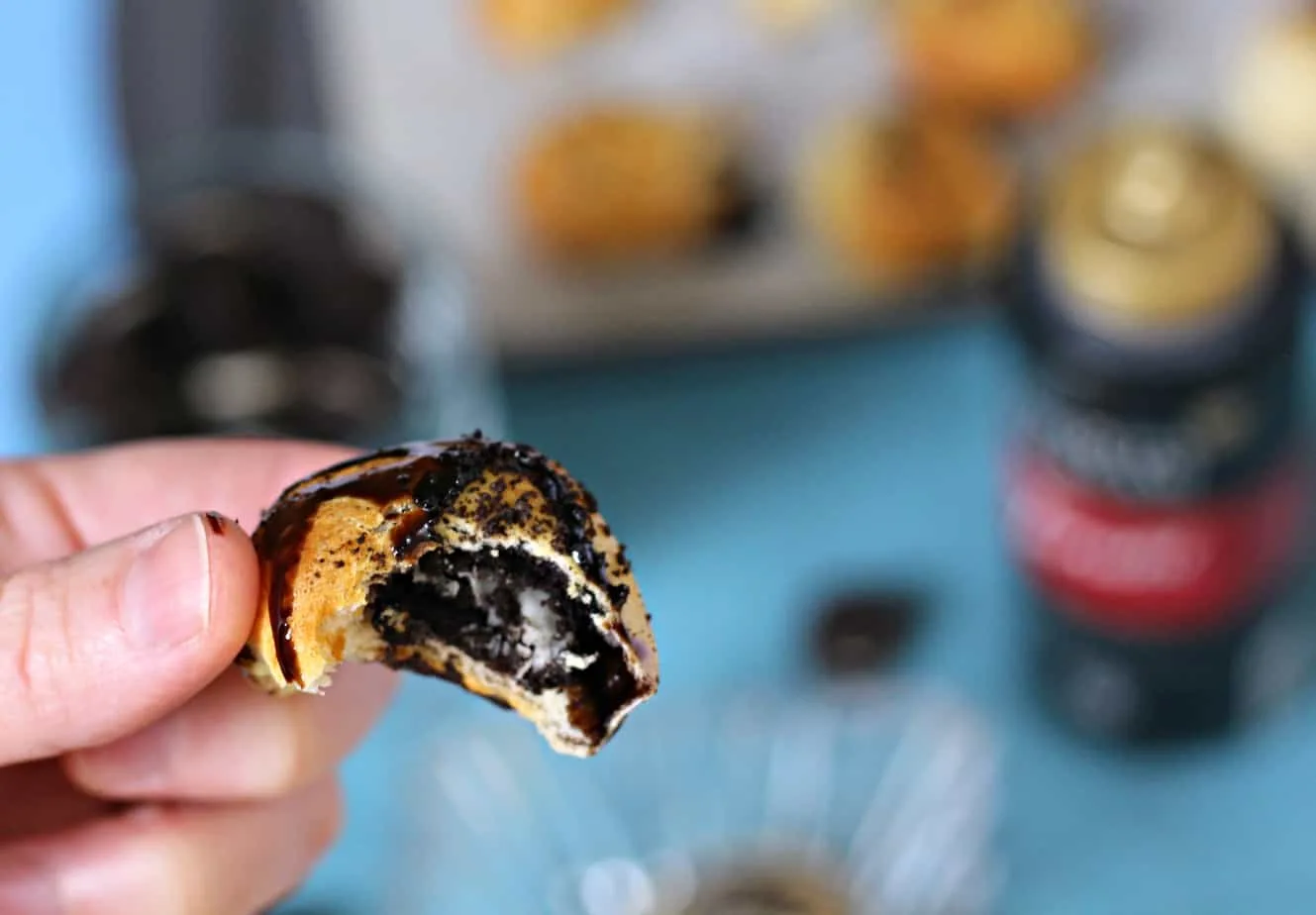 And of course, add in a scoop of vanilla ice cream and even more cookies and cream sauce, and it's a full on delicious dessert that takes very little time to prepare!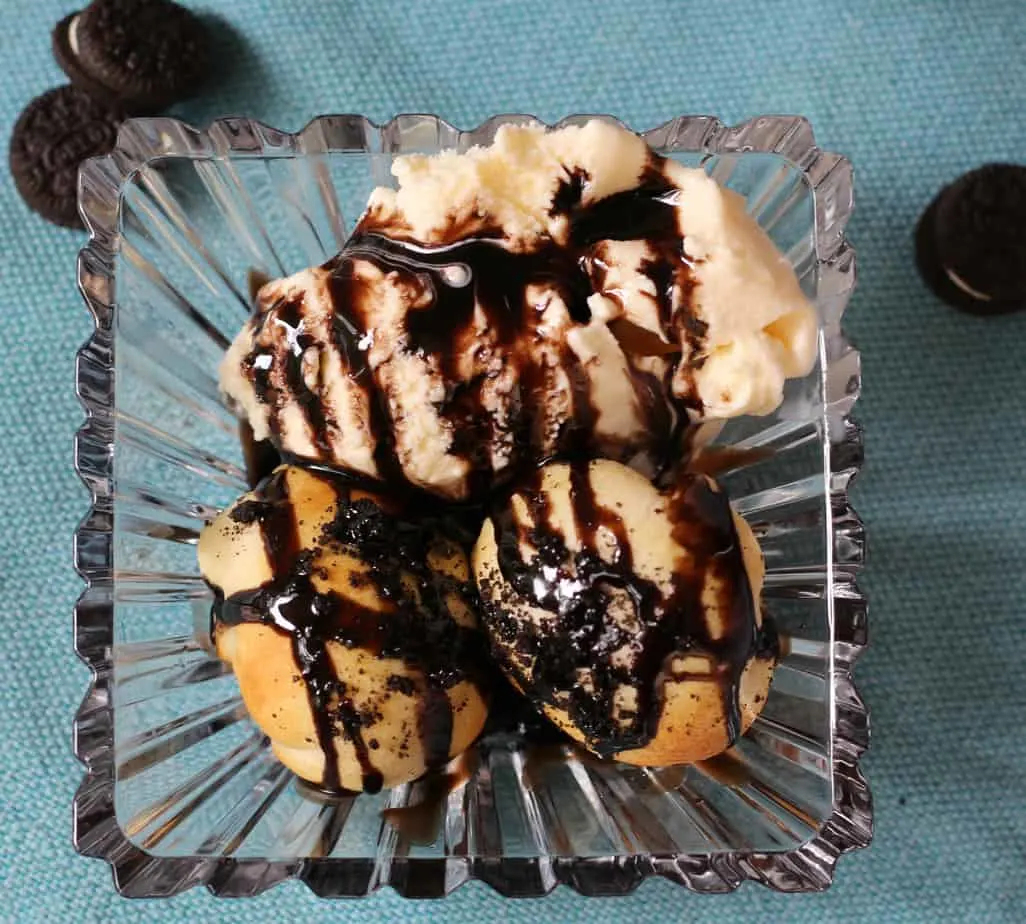 I love using Torani sauces for drinks, desserts, and more. The recipes are truly endless. Torani mixes well and is always made with real, simple ingredients like pure cane sugar and natural flavors.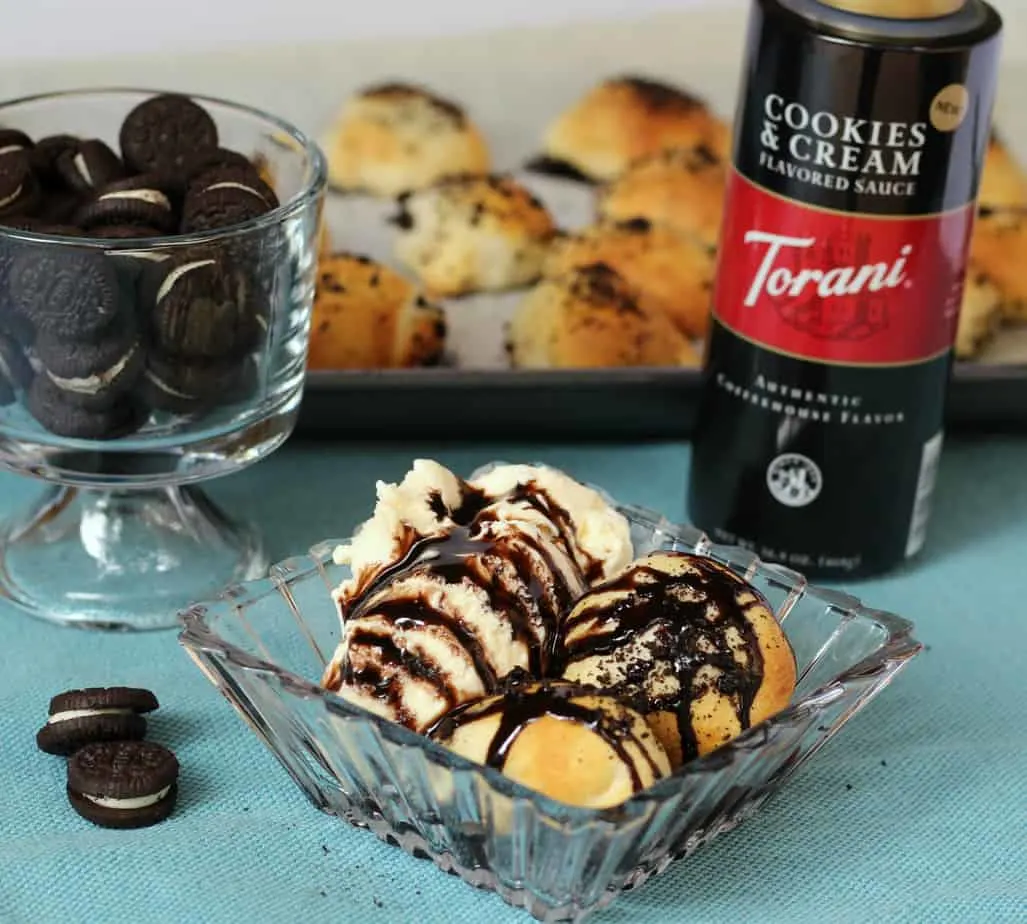 Check out my other recipes made with Torani flavors!