Air Fryer Pepperoni Pizza Peppers Appetizer(Oven Instructions, Too!)
You all know that my air fryer is my best kitchen friend. I recently upgraded to the Ninja Speedi and declare this the best air fryer ever! These Air Fryer Pepperoni Pizza Peppers appetizers will turn out amazing!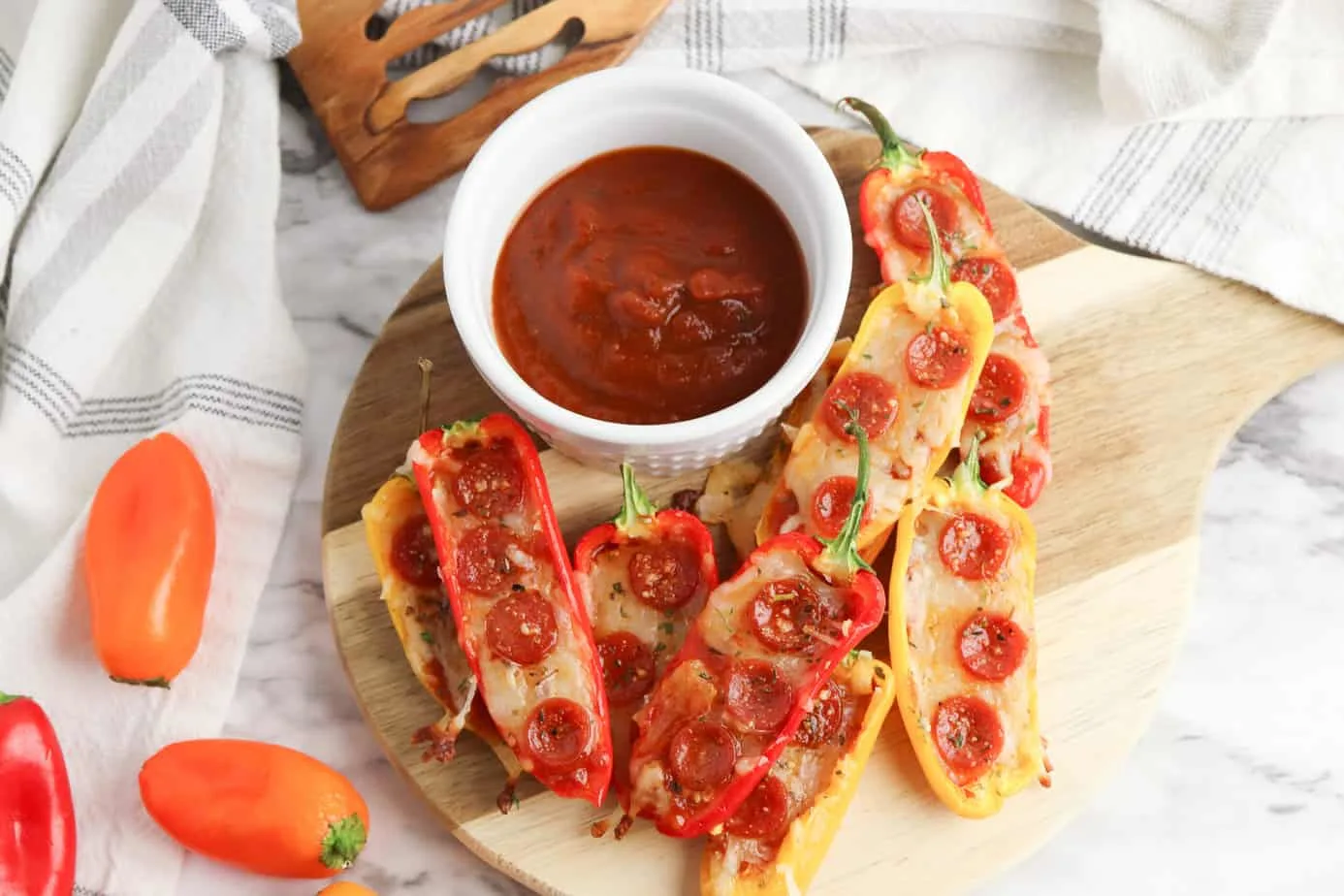 My whole family loves pepperoni pizza, but when we are trying to incorporate more vegetables or eat a few lower carb recipes, appetizers like these peppers are perfect! I love that they are easy to make and are super satisfying, too!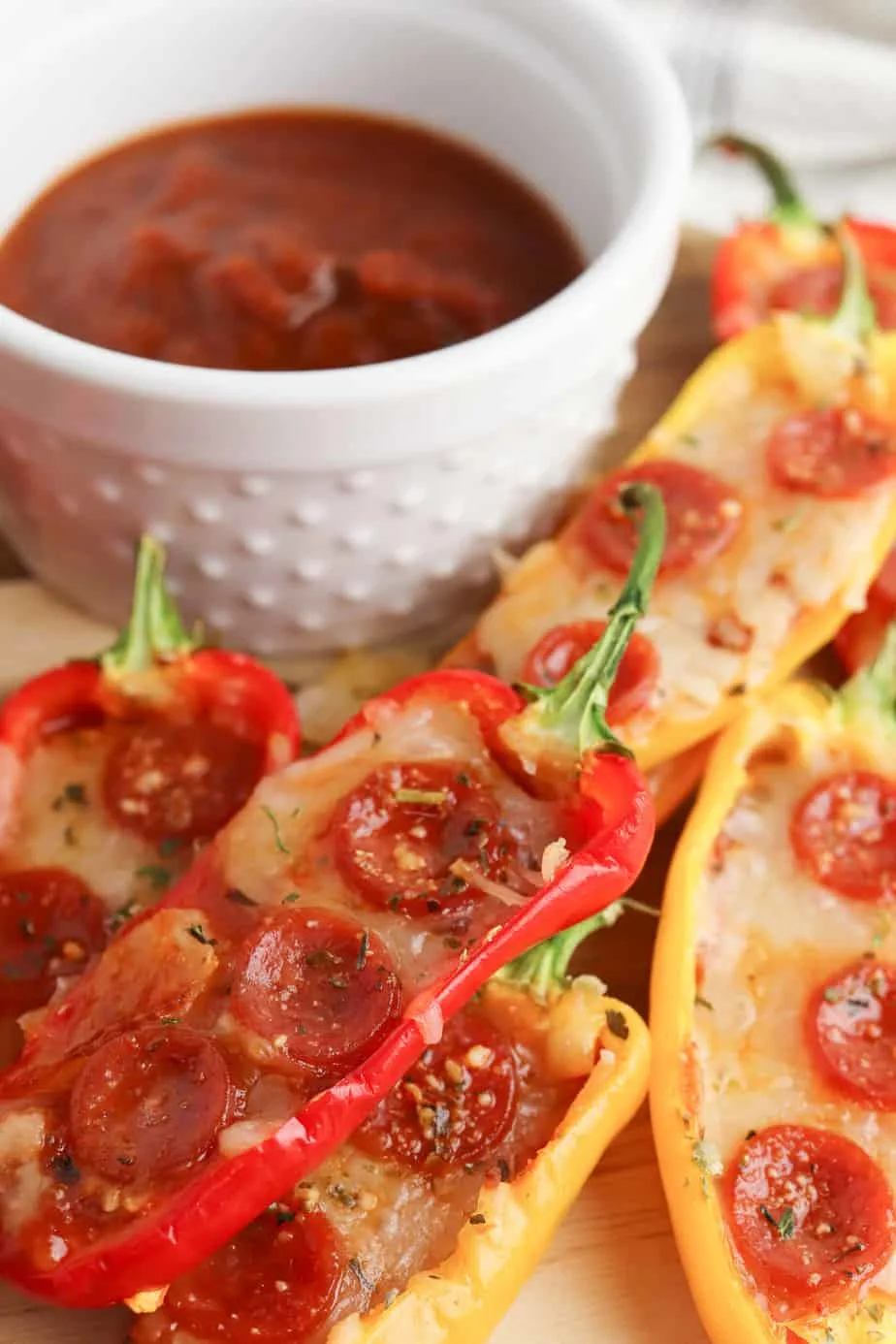 Most of these ingredients I like to keep on hand anyway, so if you have a last minute dinner guest, whipping up a batch of these appetizers would be easy to do.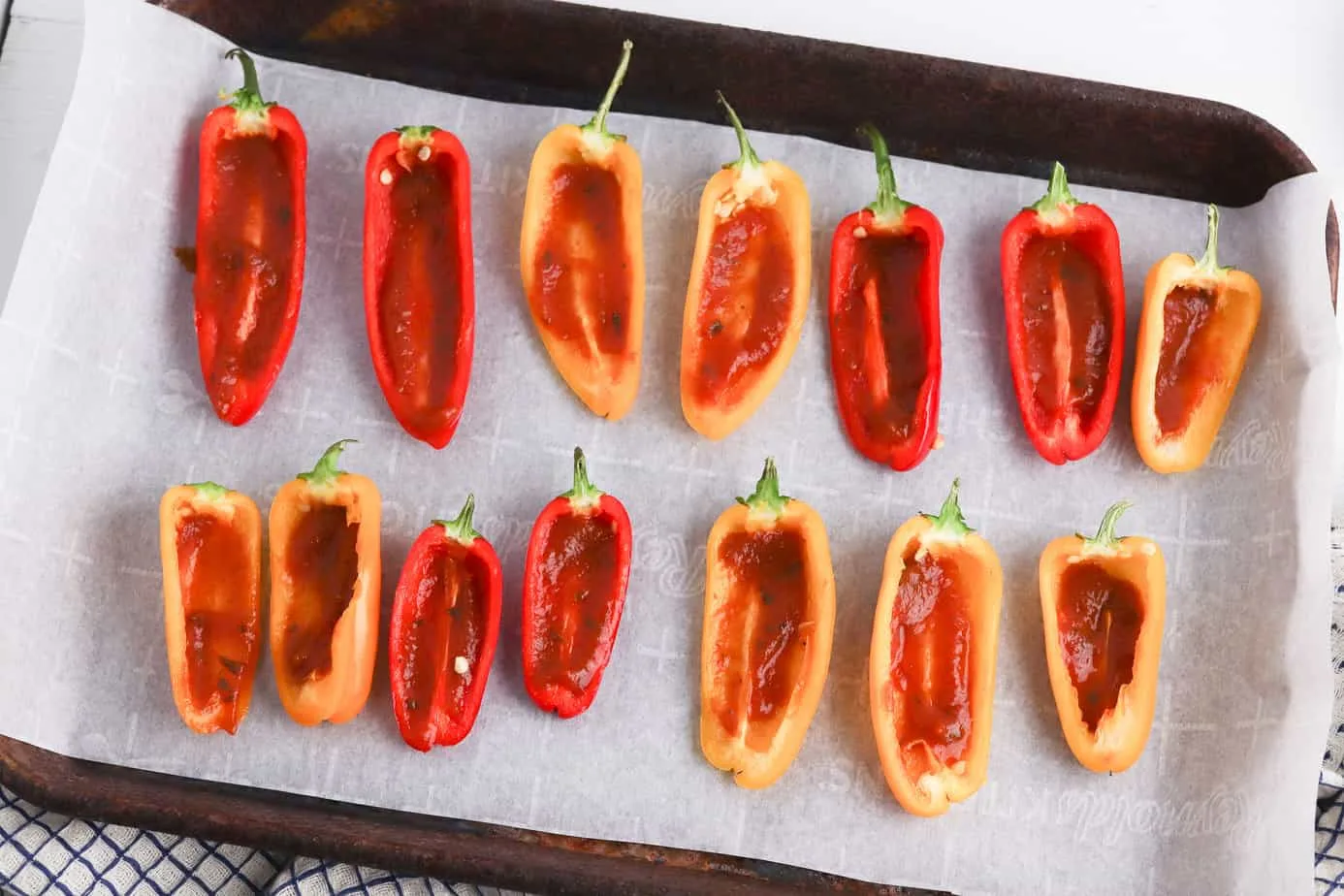 These pepperoni pizza peppers can be made in the oven or air fryer. I prefer my air fryer because I do not have to heat up the whole kitchen or preheat in order to cook these appetizers.
Note, if you do like your peppers to be cooked more, you can totally precook them about 5-10 minutes in the air fryer before adding the sauce, cheese, and pepperonis. Totally up to you!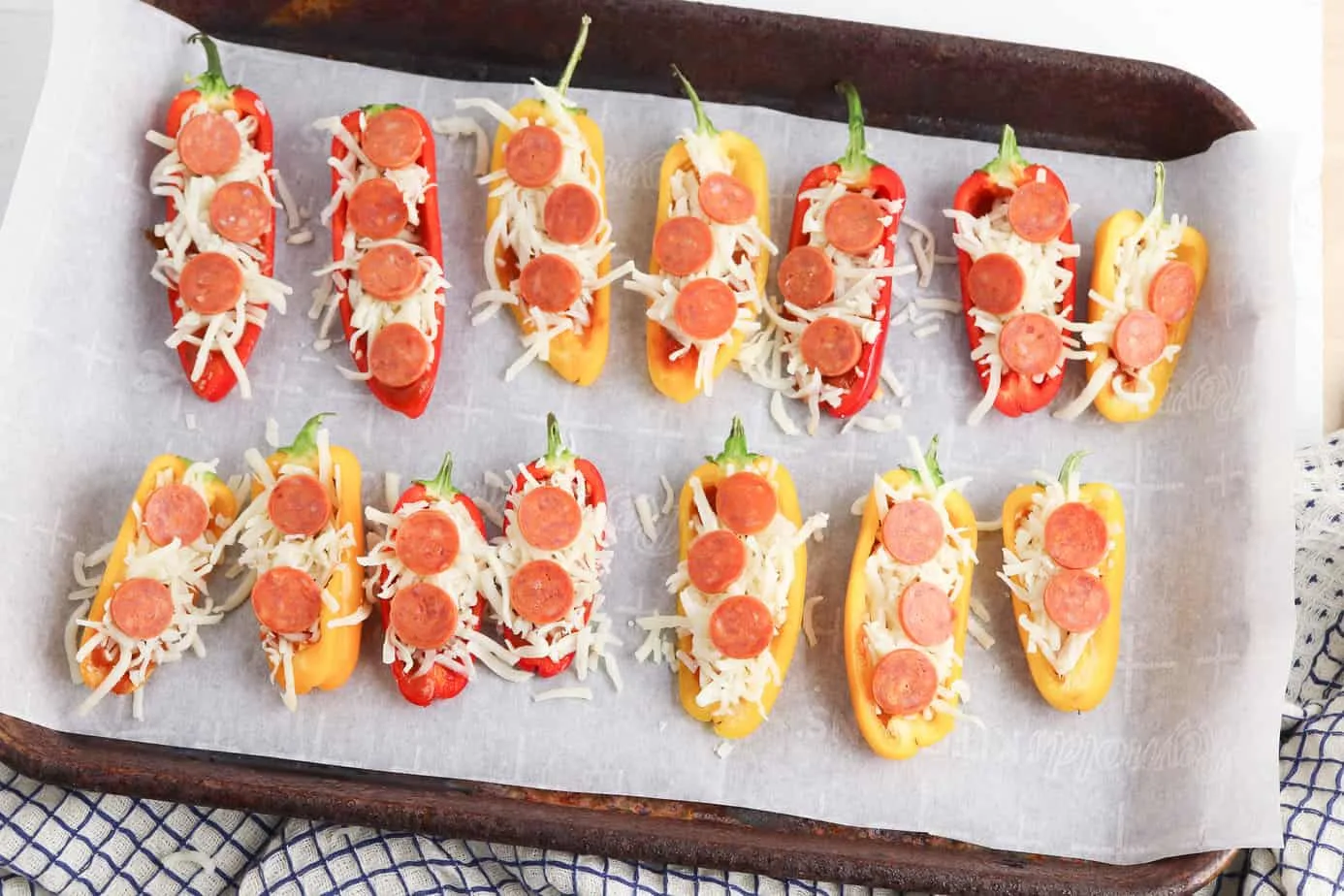 Once the cheese is melted, they're good to go! Dip them in marinara for extra flavor and vegetable goodness!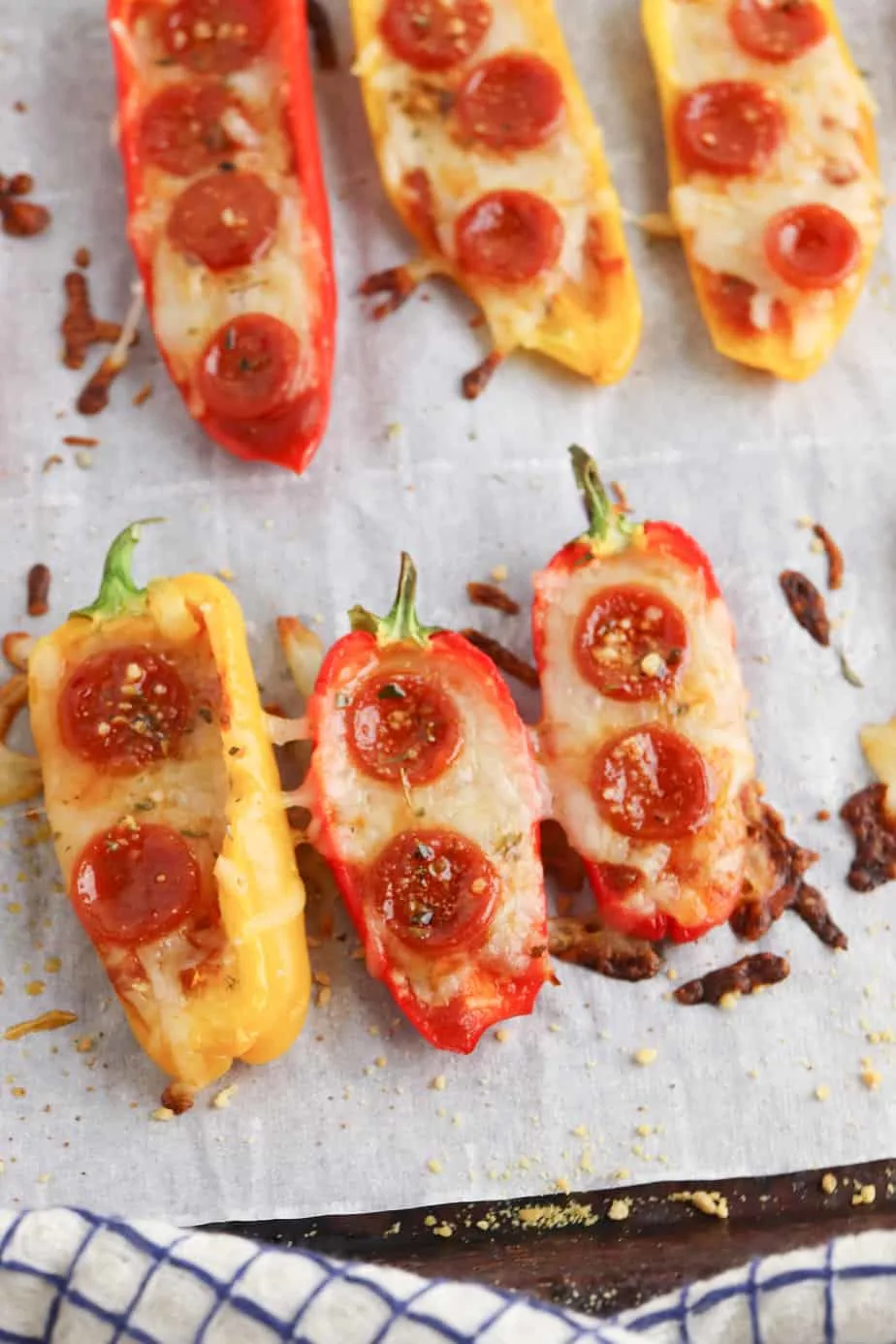 If you are having an air fryer appetizer night, serve these alongside my Air Fryer Cheesy Pepperoni Stuffed Breadsticks!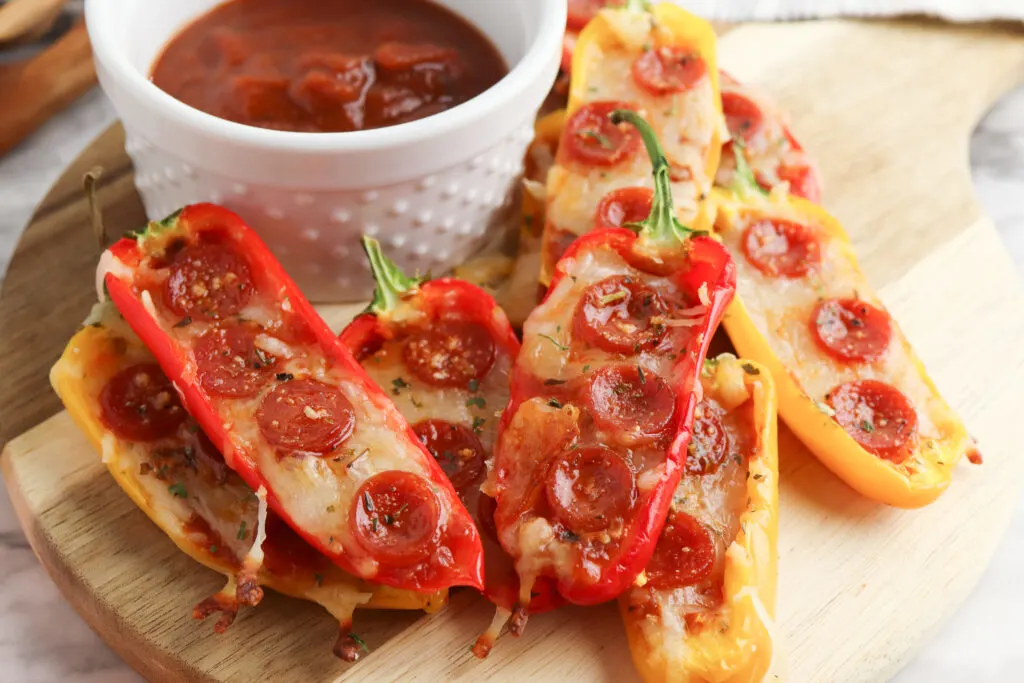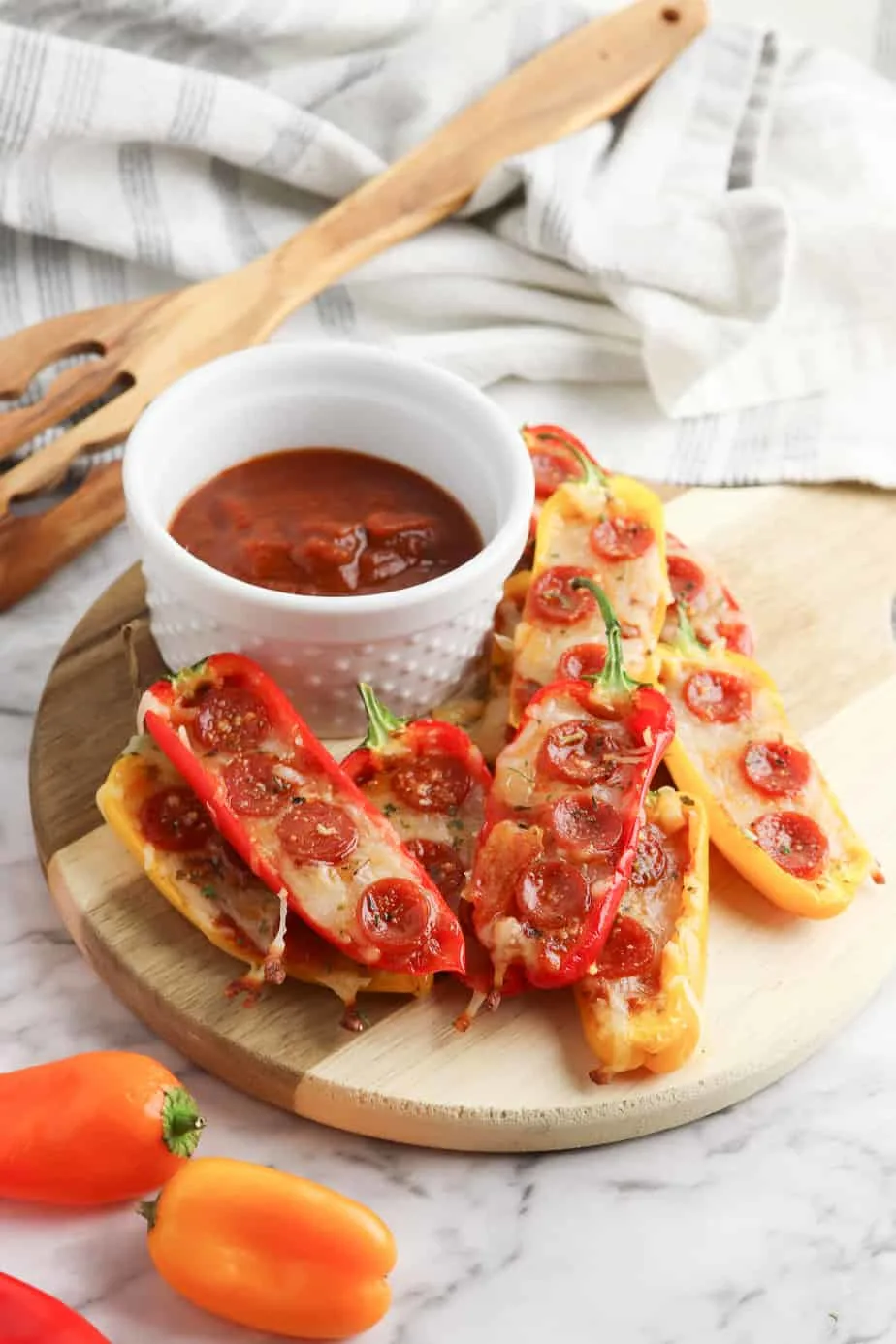 I