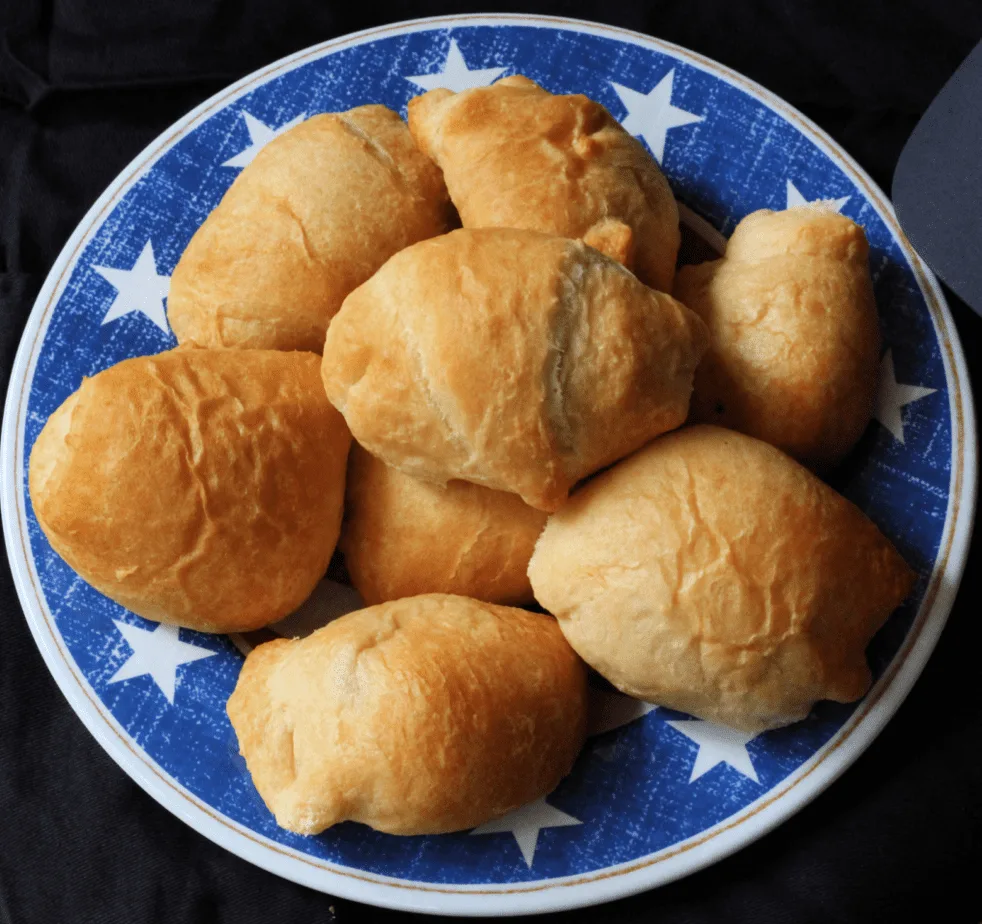 Air Fryer Pigs in a Blanket are so easy to make! Some call them piggies, some call them kolaches, but whatever your preference is, they are super good and so easy to make in your air fryer!
It is common to use refrigerated crescent roll dough and cocktail weenies, but for this recipe, I used hot dogs. The boys love them! They are quick and easy to make in the air fryer, but of course you can easily make them in the oven, too.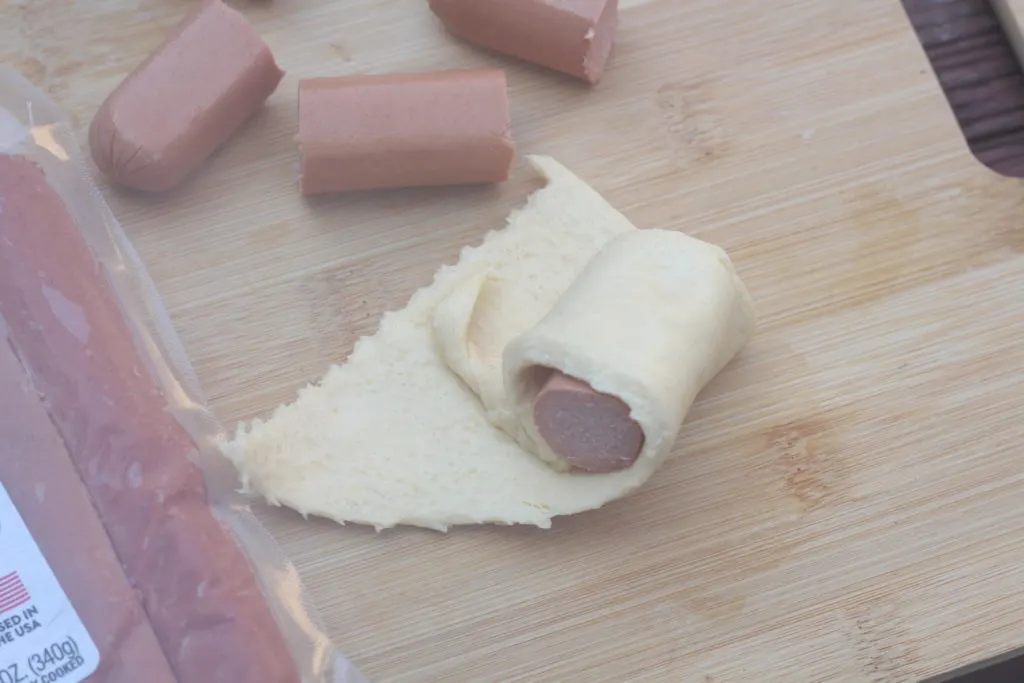 All you need to do is unroll the crescent roll triangles or sheets. I cut them to better fit, but anything goes. If you prefer more meat, then make the dough smaller. If you prefer more breading, then make the dough bigger. Anything goes!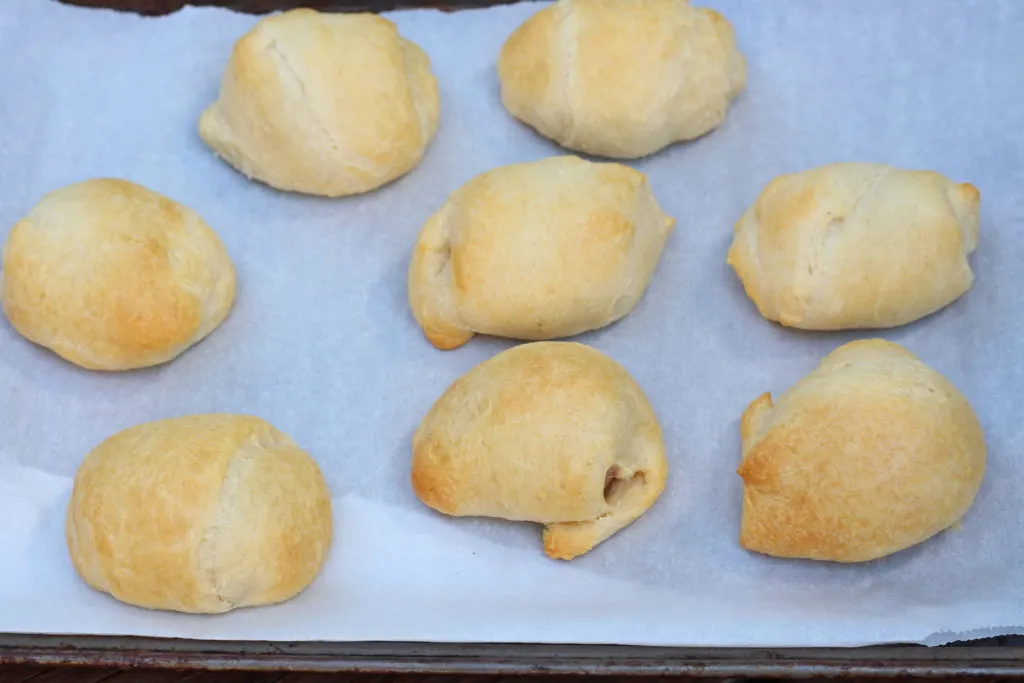 The hot dogs provide more of a meaty taste and I find that natural hot dogs are easier to find that natural cocktail weenies or mini sausages.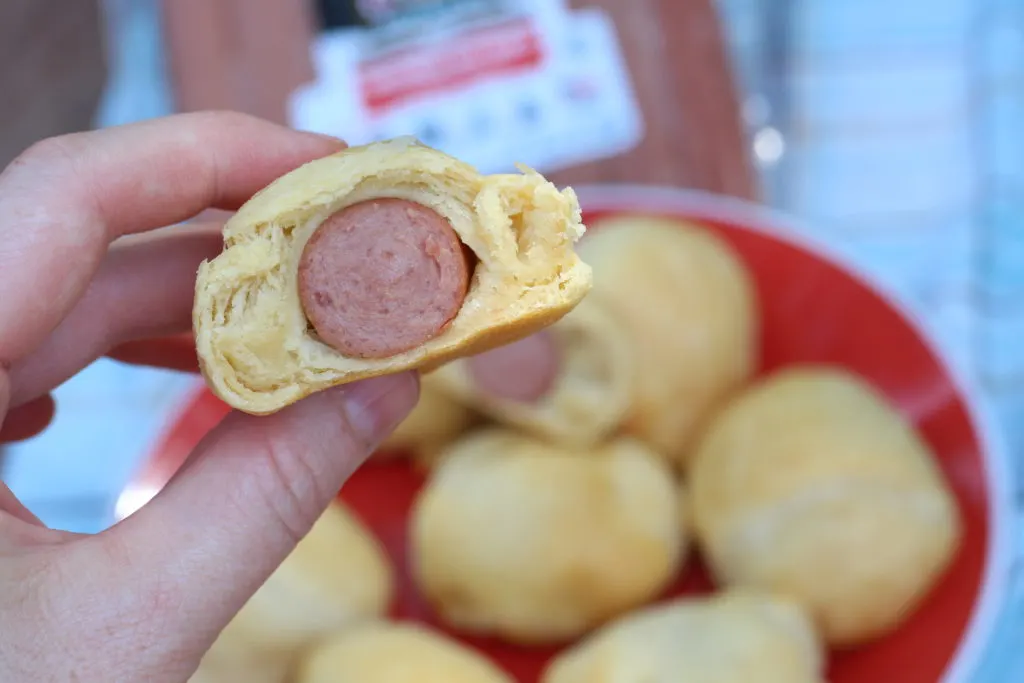 A full plate of these pigs in a blanket would be a great appetizer or a meal, alongside a few dips of choice and fruits and veggies! They, of course, make a great on the go breakfast, too, and can be rewarmed quickly in the air fryer or microwave.