Mornings can be quite chaotic, but easy instant pot breakfasts are where it's at! I love this recipe for Instant Pot Peanut Butter Oatmeal because not only is it easy, the milk and peanut butter in this hot bowl of oatmeal provide protein for the busy day ahead.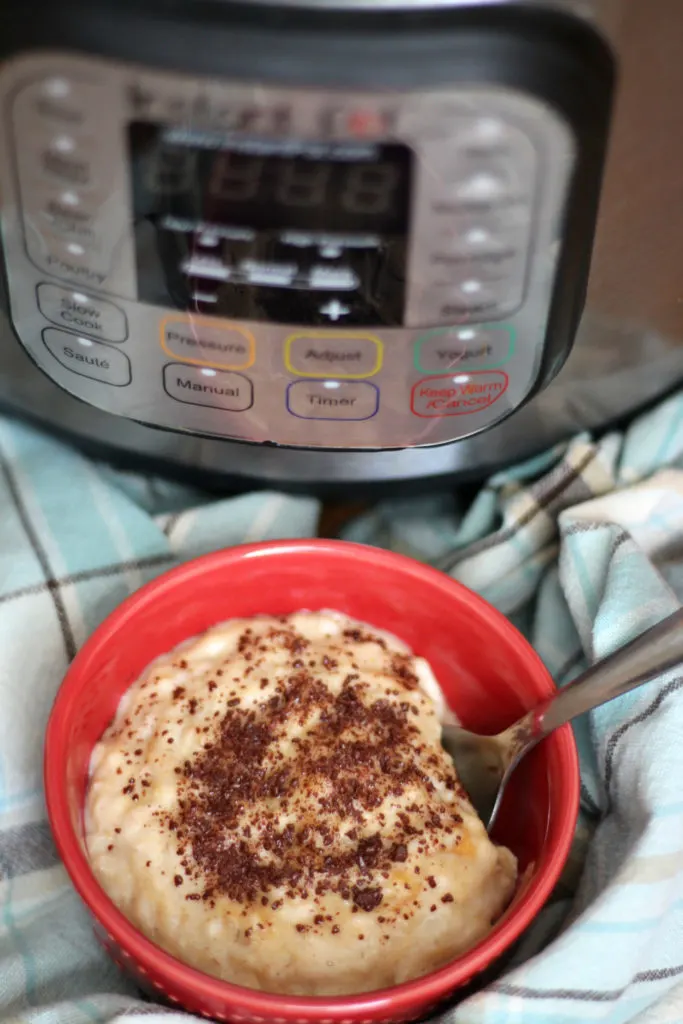 Have you ever made oatmeal in the instant pot? It is SUPER easy. You pretty much just mix the oats and water, set it and forget it. When you are ready to eat, you stir in whatever you like. Maple syrup, honey, sugar? sure! Peanut butter? DEFINITELY. Then you can either add chocolate chips or sprinkle finely grated chocolate on top like I did. SO DELICIOUS!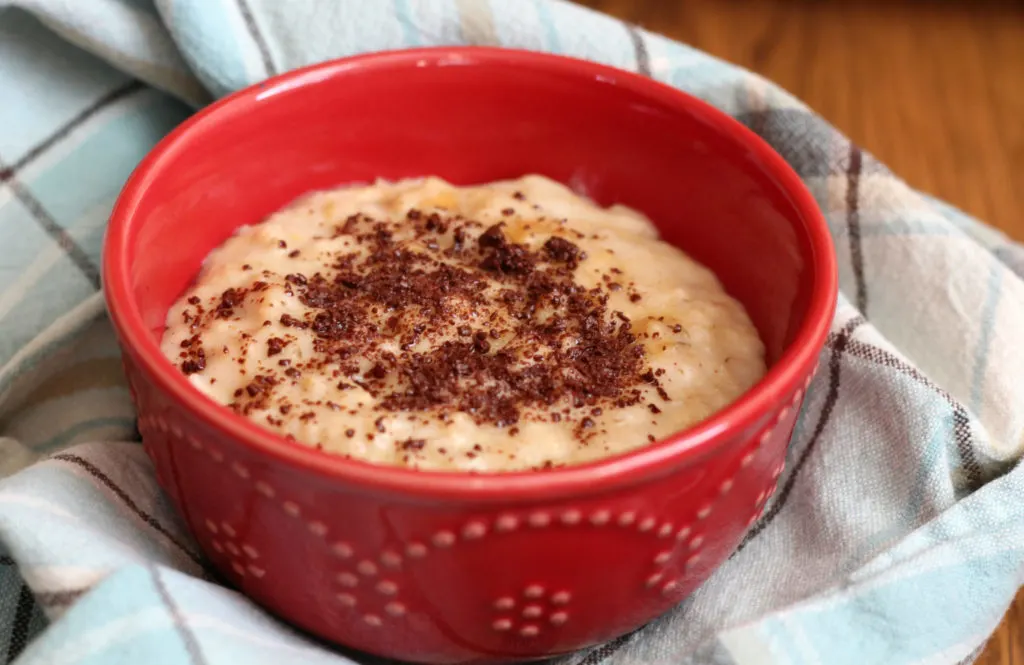 Can instant pot oatmeal be refrigerated?
YES! This oatmeal can be refrigerated and eaten every day of the week for breakfast. I have not tested it, but I am sure you could freeze it, as well.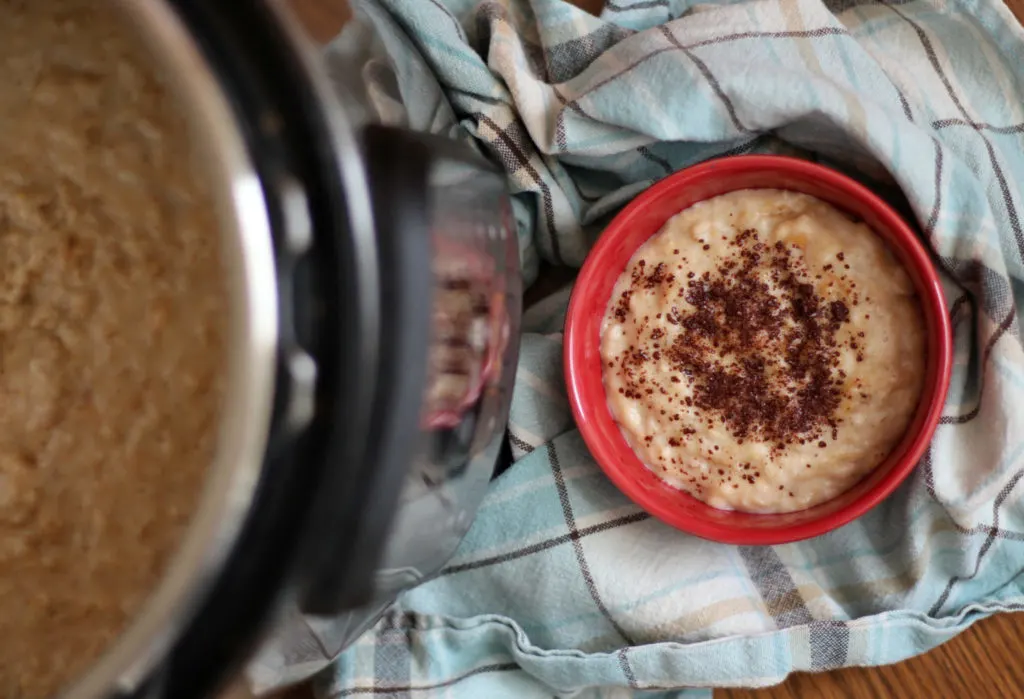 Can quick oats be substituted for old fashioned oats?
Yes. You can substitute any oats that you have on hand. Quick cooking oats will be softer and mushier and don't have to be cooked as long. You can also use steel cut oats, but you will need to cook them longer and the texture, of course, will be different.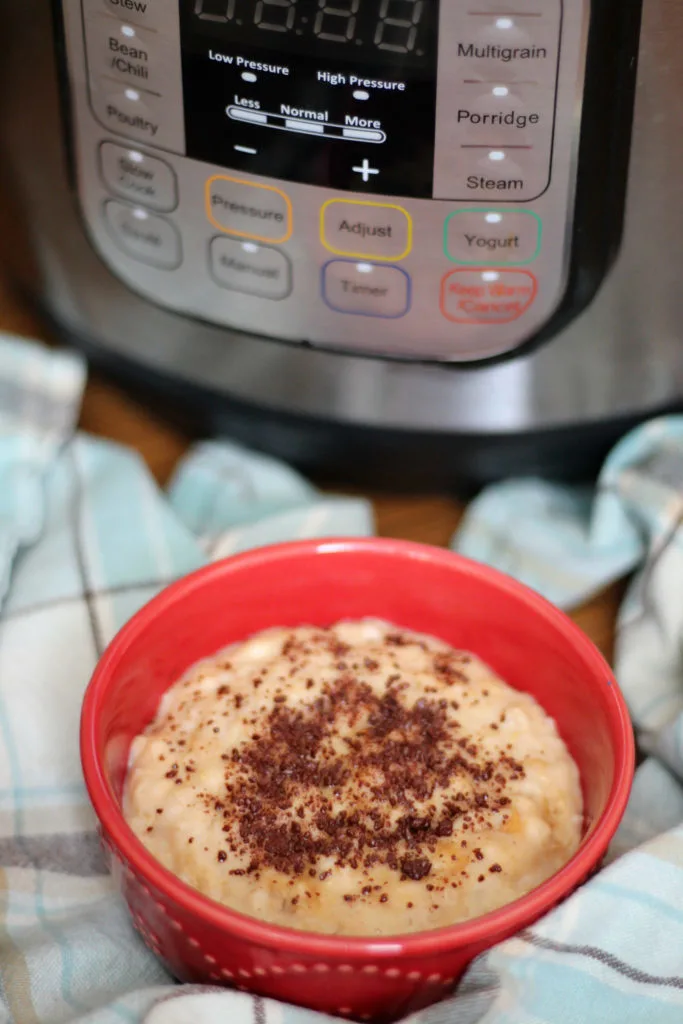 This Instant Pot Peanut Butter Oatmeal is a great idea for breakfast for the whole family. Each family member can customize their bowl of oatmeal and even their breakfast. Add a piece of toast with jelly, a banana or some strawberries, a cup of orange juice or coffee, and you will be set for the morning!
Instant Pot Peanut Butter Oatmeal