This post has been sponsored by Tyson Foods. All thoughts and opinions are my own. Air Fryer Sausage Balls for Friendsgiving!
Do you know how certain food items from your childhood always bring back great memories? For me, sausage balls were what my mom made for our New Year's Eve party. They were SO good and I would always get a plate with a few sausage balls, some queso, and smoked turkey. Weird combination, right? But trust me…SO good! As an adult, when thinking what I need to take to round out a Friendsgiving meal to celebrate the Thanksgiving holidays, what else could I bring other than Air Fryer Sausage Balls, made with Jimmy Dean® Premium Regular Pork Sausage Roll?!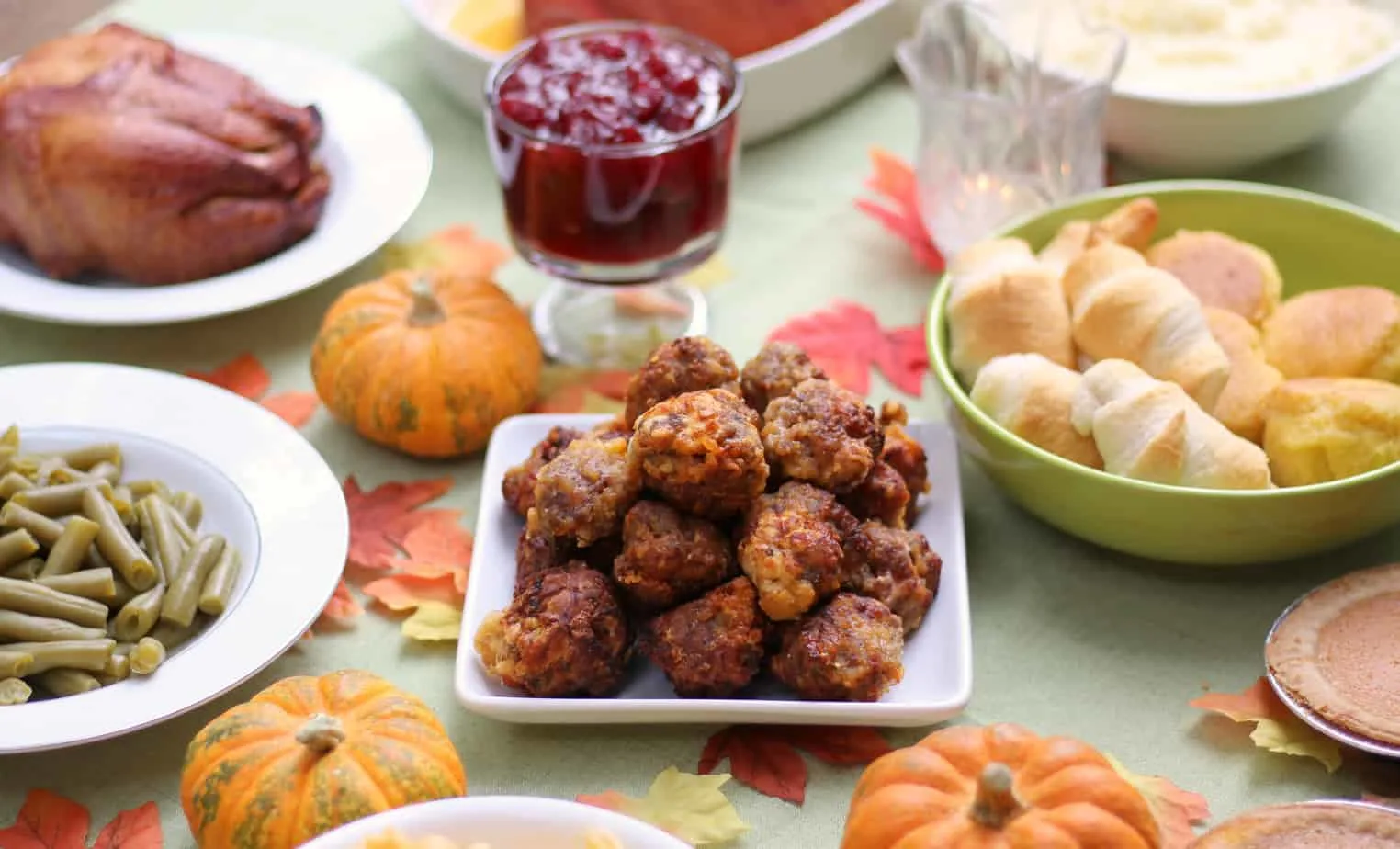 I love that everything that you need for your Friendsgiving feast is available at Walmart. Tyson products are readily available and easy to find as you are doing your shopping. Pick up your fall decorations, plates, napkins, beverages, etc at Walmart, too! It is one stop shopping and I LOVE that!!
To make things ridiculously simple, visit Walmart Online Grocery, where you can add things to your shopping cart and schedule a time to pick them up. I use this instead of keeping a running shopping list! Here's a link to Jimmy Dean Sausage for quick reference.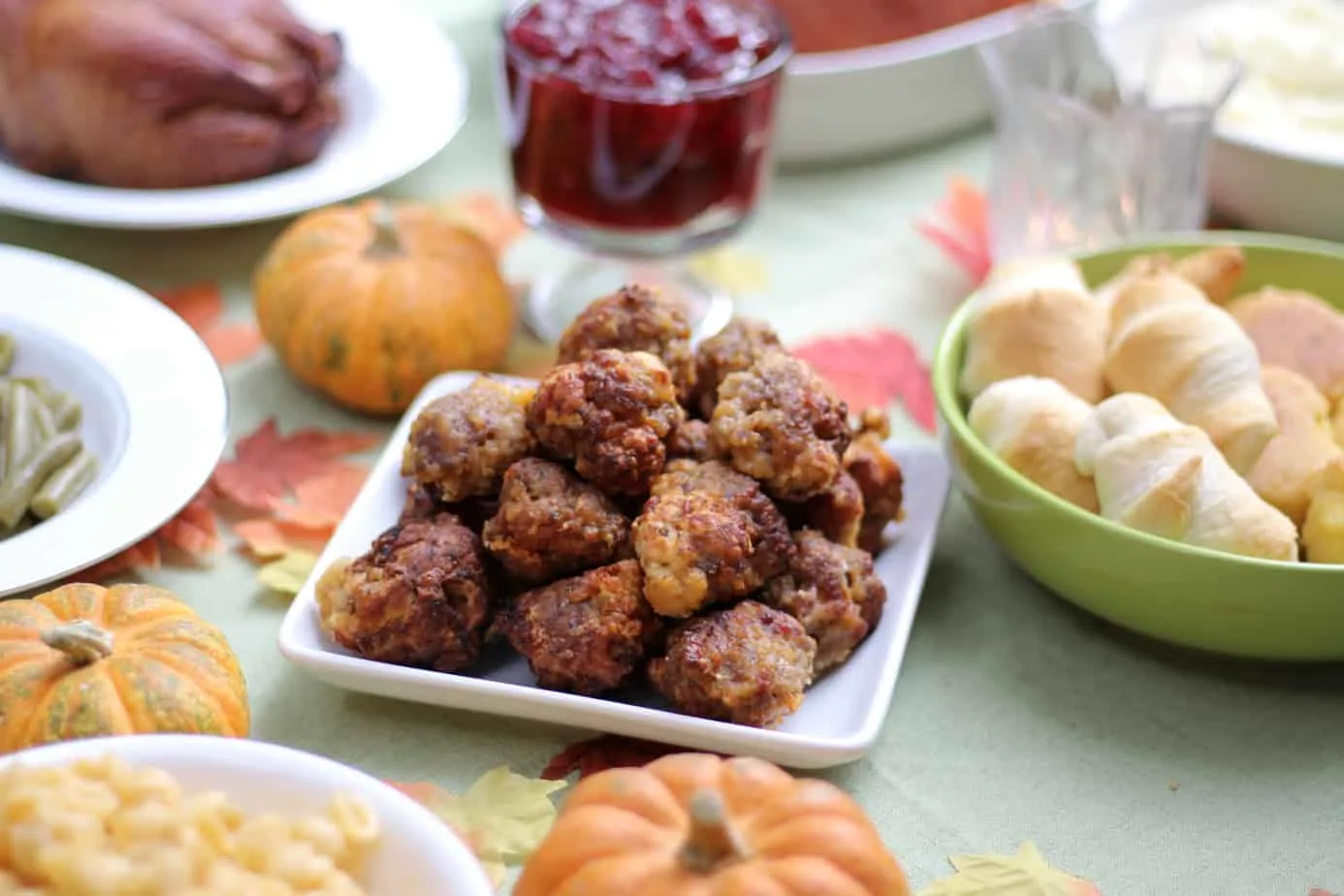 While I love the traditional Thanksgiving meal, complete with turkey, cranberries, rolls, mashed potatoes, etc, it is fun to switch things up sometimes. The essence of Friendsgiving is sharing, so ideally, everyone should bring one of their favorite dishes to share with friends.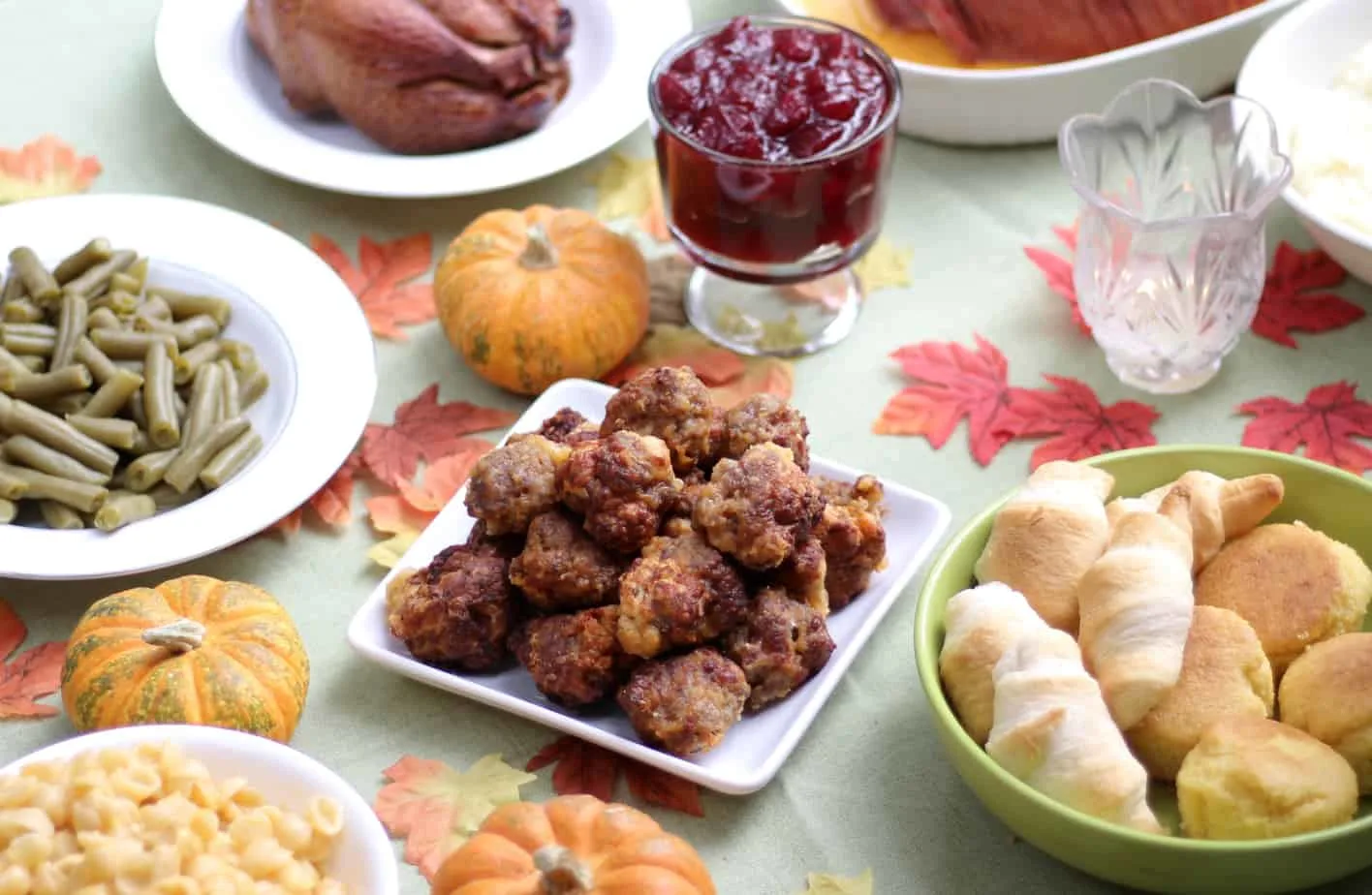 Sure, a turkey is nice, but if you are celebrating Thanksgiving with your family at some point in the month of November, maybe you would like to switch it up with a smoked chicken, ham, Cornish game hen, or even grilled salmon! Why not? Other Friendsgiving items can be pretty much anything you want….a charcuterie board, crescent rolls, cranberry sauce, cornbread, green beans, sweet potato pie, cherry pie, macaroni and cheese, mashed potatoes, roasted sweet potatoes with walnuts…when friends come together and a meal is shared together, it is going to be a great one! My Air Fryer Sausage Balls are going to be the hit of your Friendsgiving feast!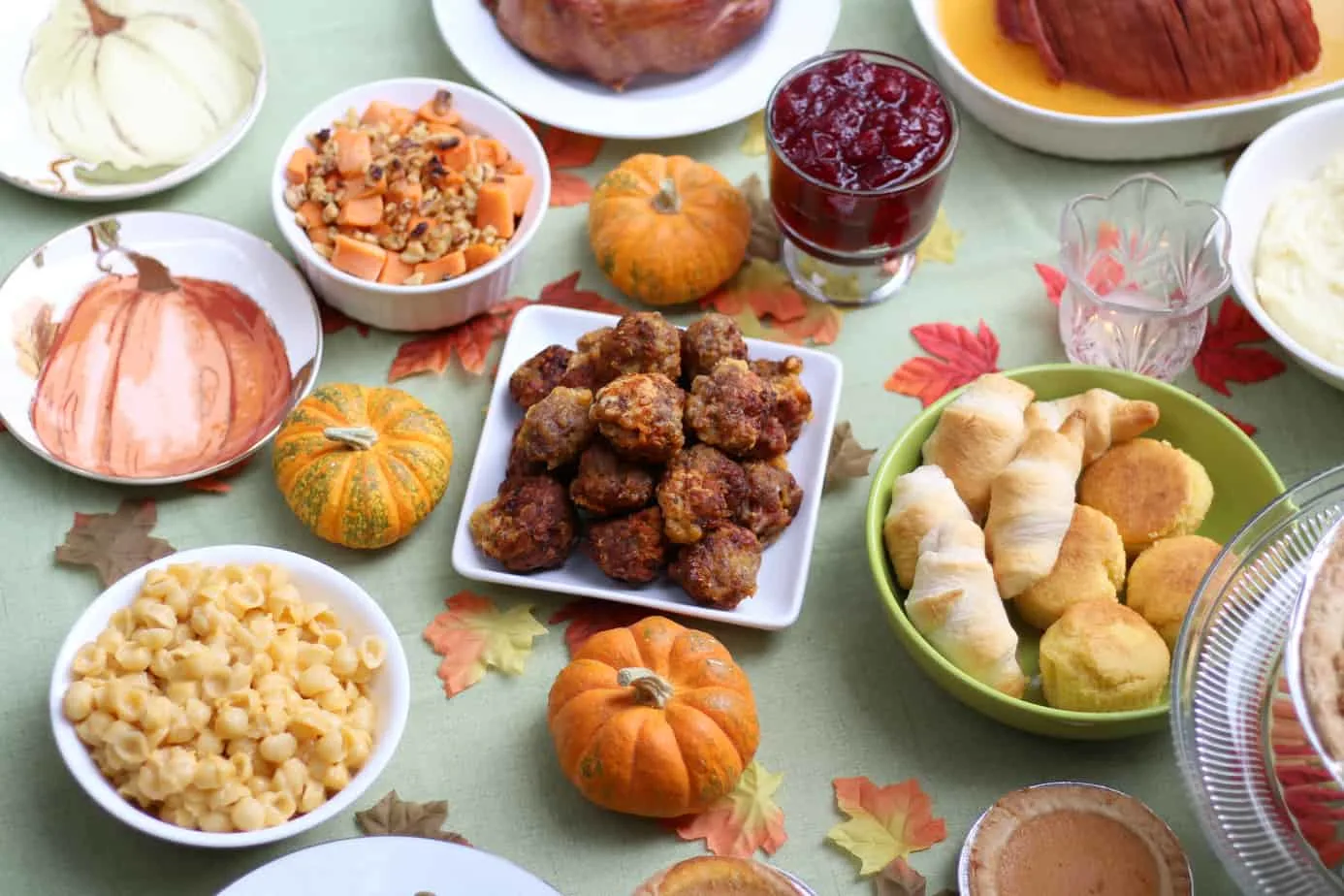 I love making Air Fryer Sausage Balls with Jimmy Dean® Premium Regular Pork Sausage Roll because that's the brand that we know and trust. It is always going to be high quality and delicious, and sausage balls just taste AMAZING with Jimmy Dean pork sausage!
BONUS: make a double batch of Air Fryer Sausage Balls and have some for breakfast, as well! Not only are they an amazing appetizer, they are a breakfast that reheats well!
The instructions are easy and the ingredients are minimal. You can use a can of crescent rolls, but I prefer the crescent sheets because it is so easy to lay flat and roll out the pieces with a knife or pizza cutter. Crescent roll dough was not a part of the sausage balls that I grew up loving, but I think they add a simplicity and special flavor that is out of this world!
Use a spoon if you like, but these are best made with your hands, so prepared to get a little messy!
What will you be bringing to Friendsgiving this year?