This Apple Cider recipe post was brought to you by Juicy Juice, but all opinions are mine!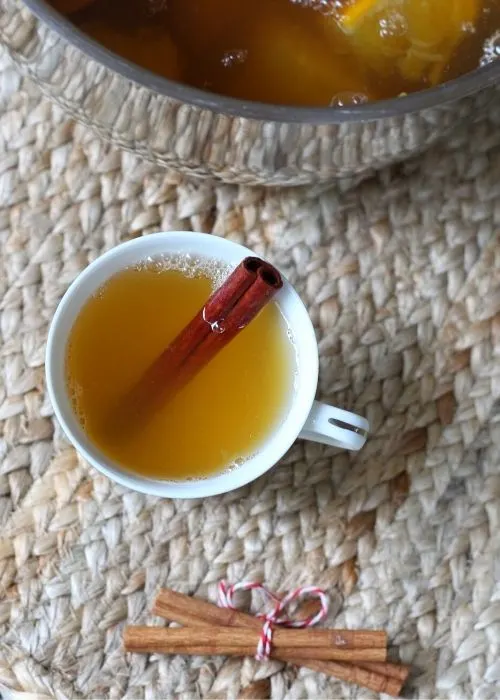 My kids love Juicy Juice apple juice, but I wanted to introduce them to apple cider! I was looking at the Juicy Juice website because it has lots of fun crafts and recipe ideas, and I saw a recipe for Juicy Juice Apple Cider and I knew we had to try it!
It was super simple to make and minus the cutting of the oranges, the kids would be able to help make it.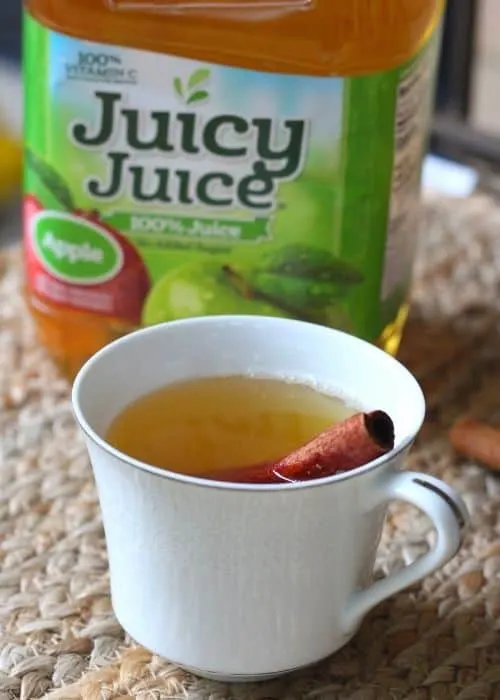 We love the flavor of this drink, and I know it will be delicious on a cold winter day! Juicy Juice apple cider is a delicious holiday drink for the whole family!
If you prefer your drinks cold, try my Spiced Apple Iced Tea!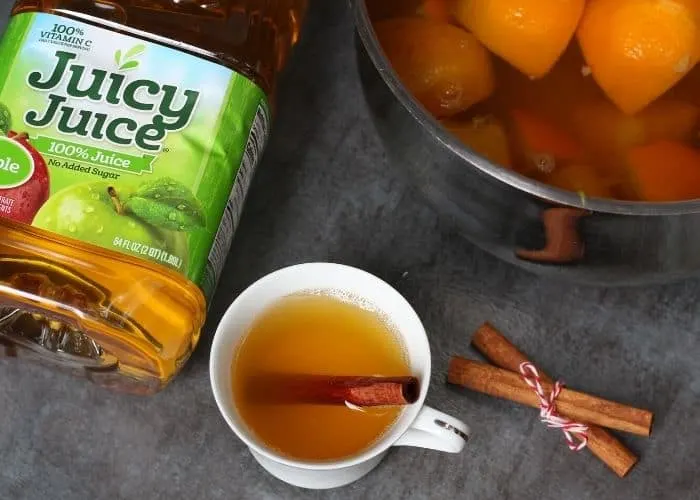 Juicy Juice 100% Thankful Teacher Contest
If you need even more reason to love Juicy Juice, check out their 100% Thankful Teacher Contest! Head over to the site and vote for the teacher that you think is the most deserving!