In my box of fruits and veggies from Bountiful Baskets last week, there was asparagus, which we like but don't eat often, and radishes. I had eaten radishes before in a salad, but I wanted something that was guaranteed to get my family to eat them so I wasn't stuck eating them all! I also wanted a new recipe for asparagus that was easy and tasty. So, thanks to the good ol' internet, I found two yummy recipes and I want to share them with you!
First, the Quick and Easy Asparagus recipe from the Mom Always Finds Out blog. All you need is a pan, olive oil, salt, and asparagus! The recipe says to cook for 20 minutes at 400, but my asparagus was a bit big, so I cooked them a little longer, and even added a few minutes broiling time to the end. They were yummy and the husband and I even fought over the last piece! Yum! The Captain wouldn't try it, but Baby D had a bite or two without spitting it out!
Next, the Cinnamon Sugar Radish Chips from Pinch of Yum! We love sweet things and I'm happy to report that the Captain swallowed one chip and Baby D had a few, too! The husband and I really enjoyed this recipe and it was pretty easy, too! I'll let you go to Pinch of Yum for the full recipe, but here is some of it….
First you start with these lovely veggies….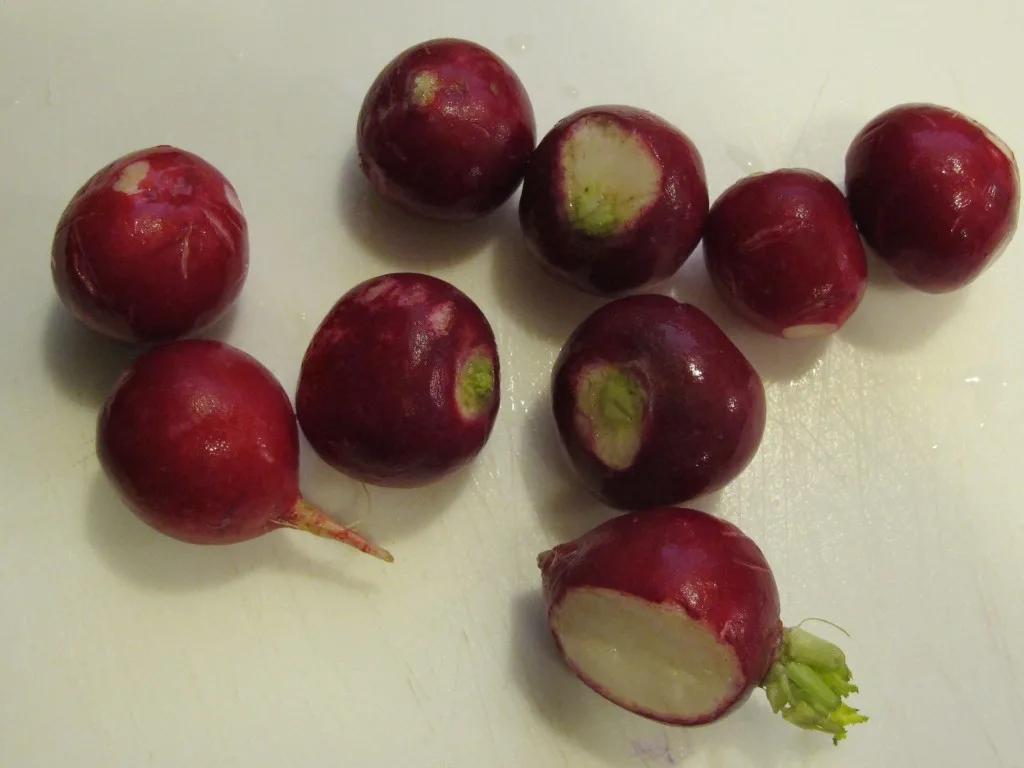 Then you cut them like this (probably a bit thinner, in hindsight):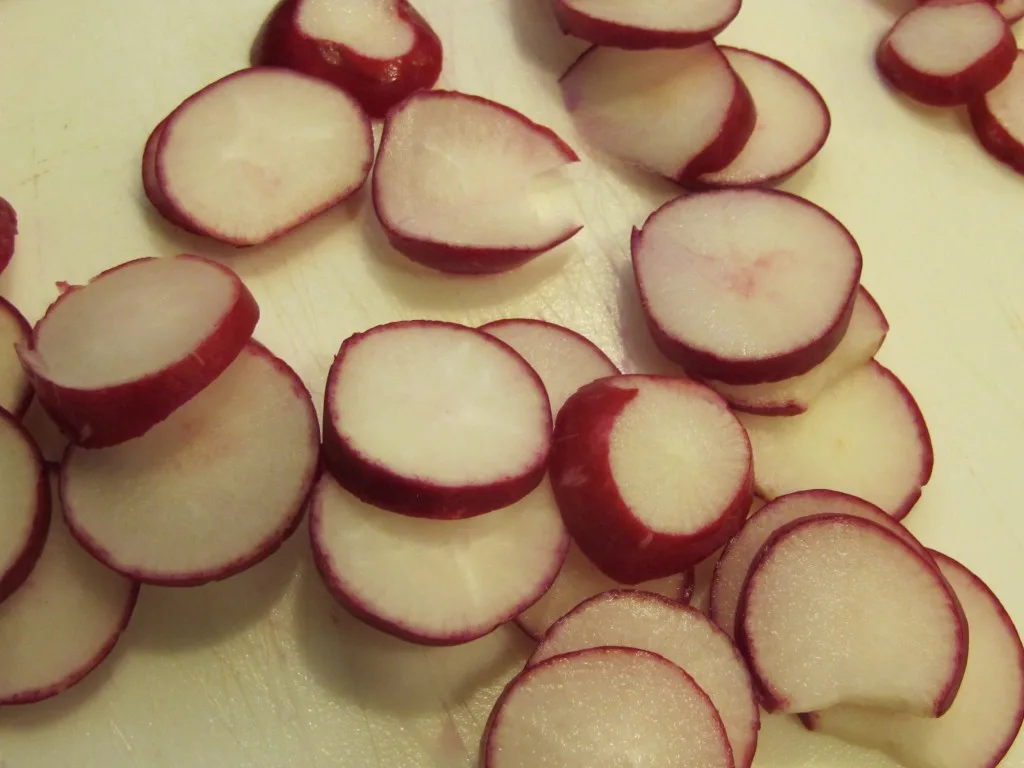 Then you coat them with olive oil, honey, sugar, and cinnamon: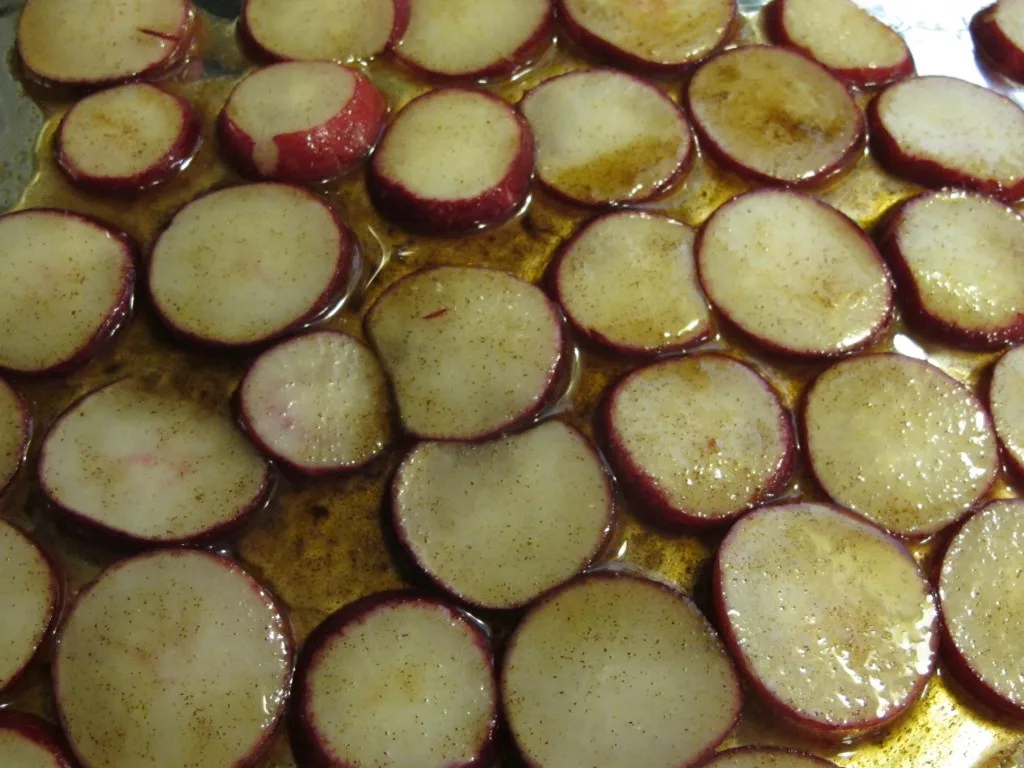 Lastly, you cook them. I have no further pictures because I was so excited about trying these! They were absolutely delicious!
What are your favorite ways to cook radishes and asparagus?