The boys are happy to annouce that Baby Brother is here! He was born Sunday afternoon. It was the quickest and easiest labor and delivery out of the three boys, and I'm so thankful to the awesome staff at our hospital that made that possible. We have been very blessed and are thankful to God this Thanksgiving week for our three boys.
Baby Brother was born at 10 lbs, 7 oz and was 22" long. I thought for sure my doctor was nuts when he said the appointment before last that he guessed he was "nearing 9 lbs." The Captain was 8 lbs, 11 oz when he was born and D was 8 lbs, 10 oz, so I figured Baby Brother would be about the same, but no, he had to show up his older brothers!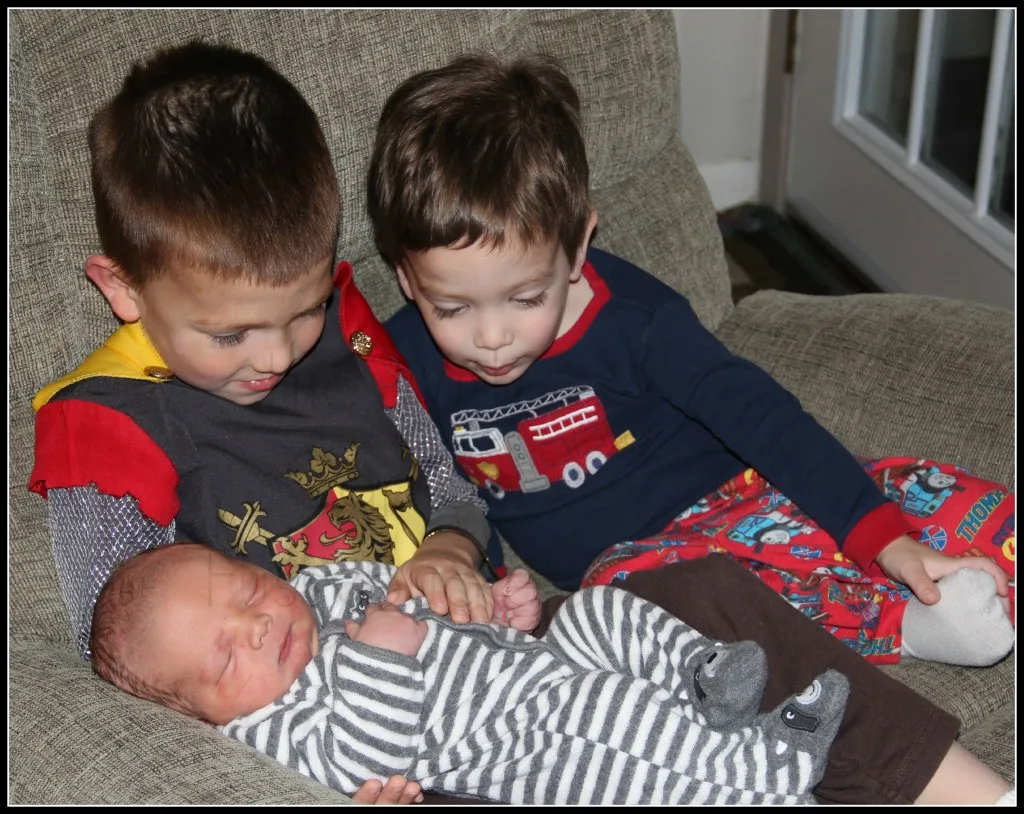 Baby Brother is sweet as can be and the boys are madly in love with him, as are we.