The PlasmaBike is the Perfect Gift for Toddlers!
This PlasmaBike post was brought to you by PlaSmart. All opinions are mine. Contains affiliate links.
The colder Fall days are here and it's torture for two rambunctious boys (and their parents!) on some days. Luckily, we live in Texas, so the days are few and far between that we simply cannot go outside, but it's nice to have options to burn off energy in our own house, too!
When Captain Fussybuckets turned 3, we received a PlasmaCar that has been used SO much by both boys, friends, cousins, and even adults…over the past two years. It has been a lifesaver and so much fun for everyone. I knew that the PlasmaBike would be a great choice for D at this age, and with our love for the PlasmaCar, I had great expectations and they were met! The PlasmaBike is not exactly like the PlasmaCar, but that's what makes it awesome.
The PlasmaBike is a balance bike without pedals that has wide wheels and limited steering range to enhance balance. You do have to use a bit more energy and skill on the PlasmaBike, but again, that's good for us! The PlasmaBike helps kids ages 18 months and up develop gross motor skills, balance, coordination, and provides a smooth transition to regular 2 wheel bikes. The wheels rotate inside of the frame..it's actually pretty cool to watch the boys ride!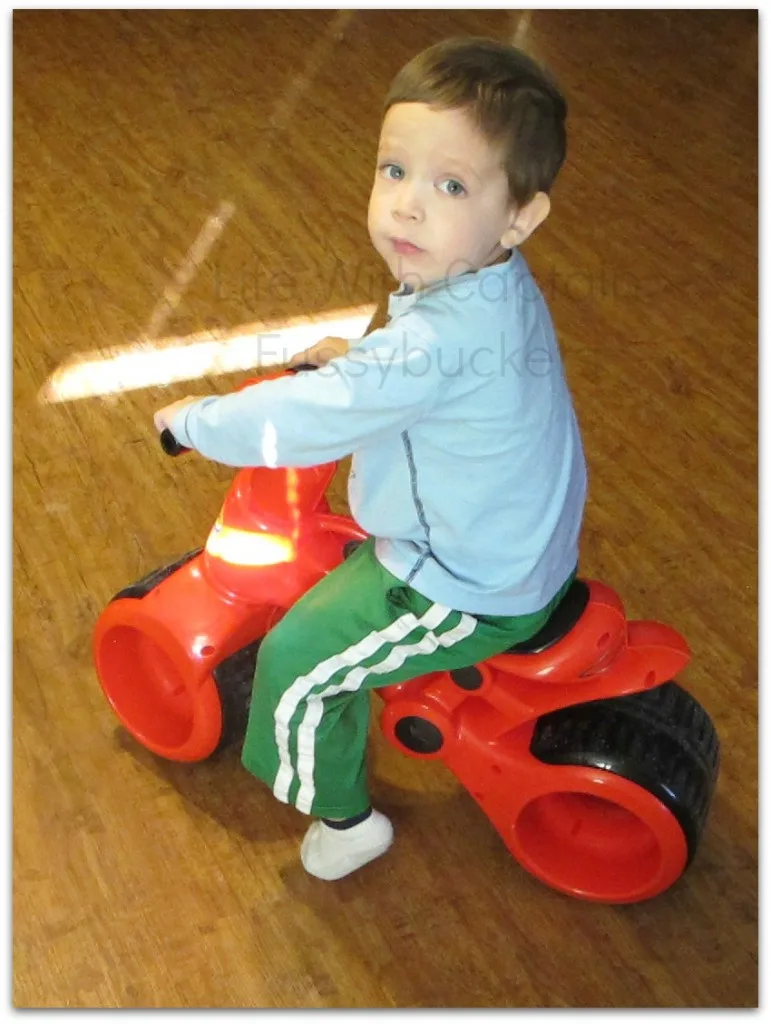 The PlasmaBike comes in two colors, red or black, and holds up to 55 lbs. It is super lightweight, too! At 7 lbs, it is easily carried throughout the house or down the road to the park. Or, you know, when your 2 year old decides he wants to walk instead of ride, which almost always happens with every single toy (or shopping cart, stroller, etc) ever!
Something I absolutely love about the PlasmaBike is that it appeals to the Captain, too! At 5 years old and able to ride a regular bike, he still finds the PlasmaBike fun! He must think it's a motorcycle or something, which is the only explanation to this pose: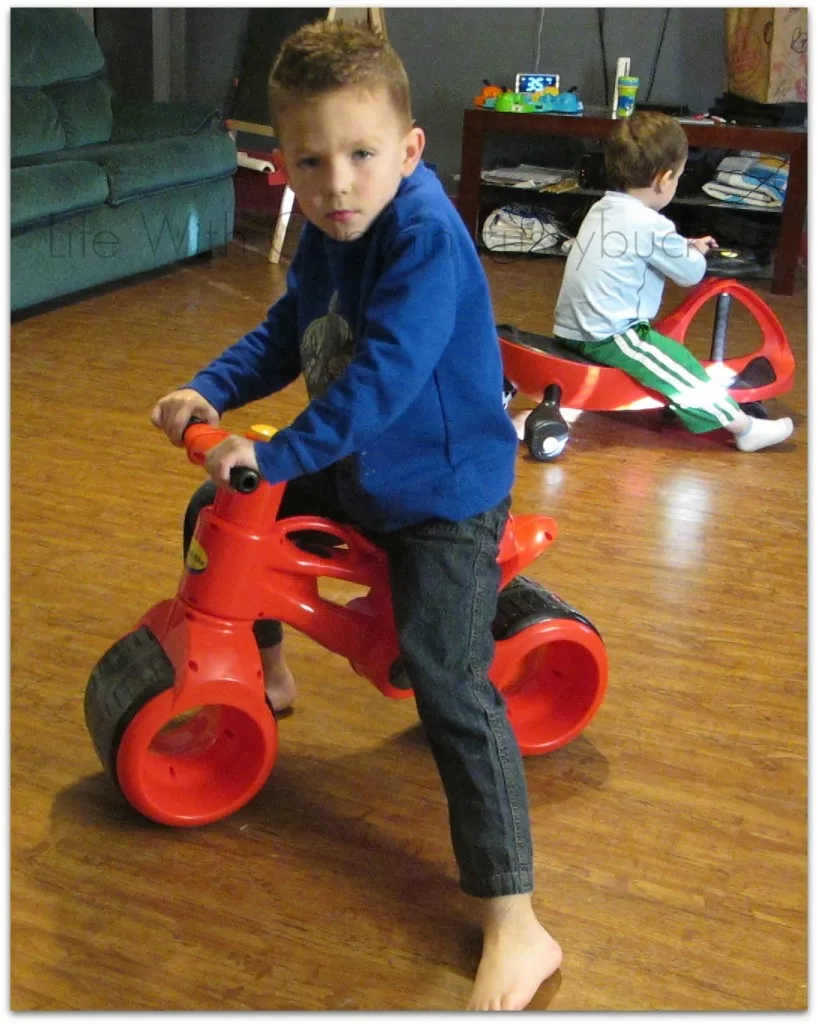 The PlasmaBike is strong and durable just like it's predecessor, the PlasmaCar. The boys can ride one and switch and have fun and exercise different muscles with each ride on toy. I love that!