There is something nostalgic about banana pudding. It was an easy, quick dessert that everyone loved when I was growing up. It would adorn tables at potluck, be the perfect after dinner dessert, and the differences in recipes was always intriguing to me. Some people add cream cheese, some use different flavors of pudding, but no matter what, it was going to be good. Do you really want to take a fluffy, milk based dessert to a picnic on a hot day, however? The answer is no. So, with that in mind, I bring you, Banana Pudding Cookies!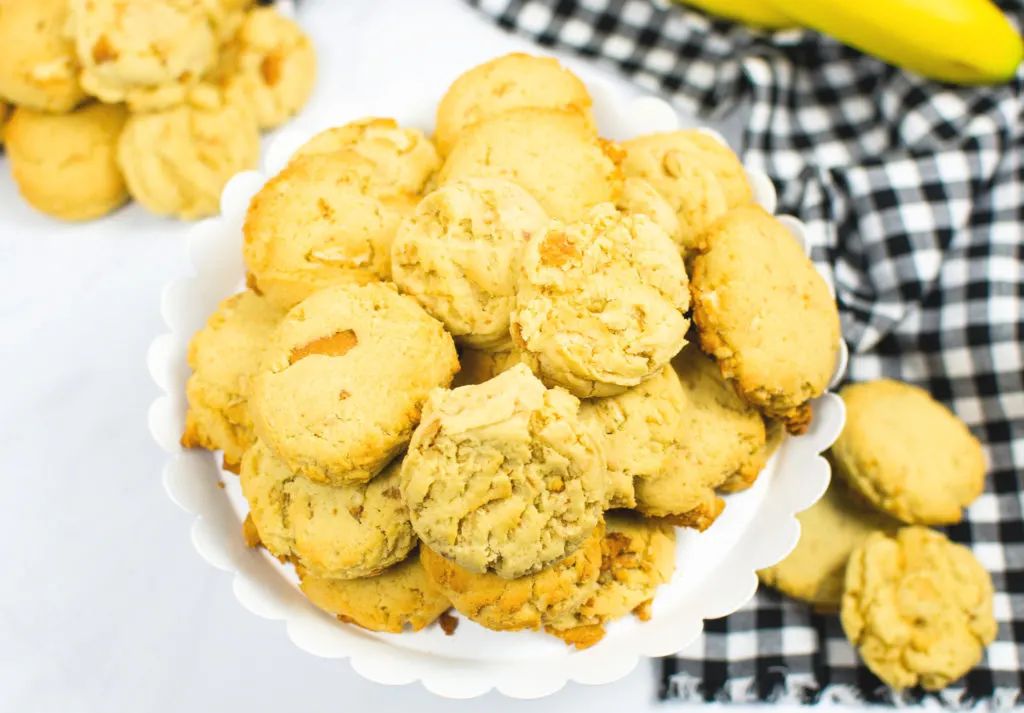 These cookies are good on their own, but I HIGHLY suggest you grab a bottle of whipped cream to add to the deliciousness!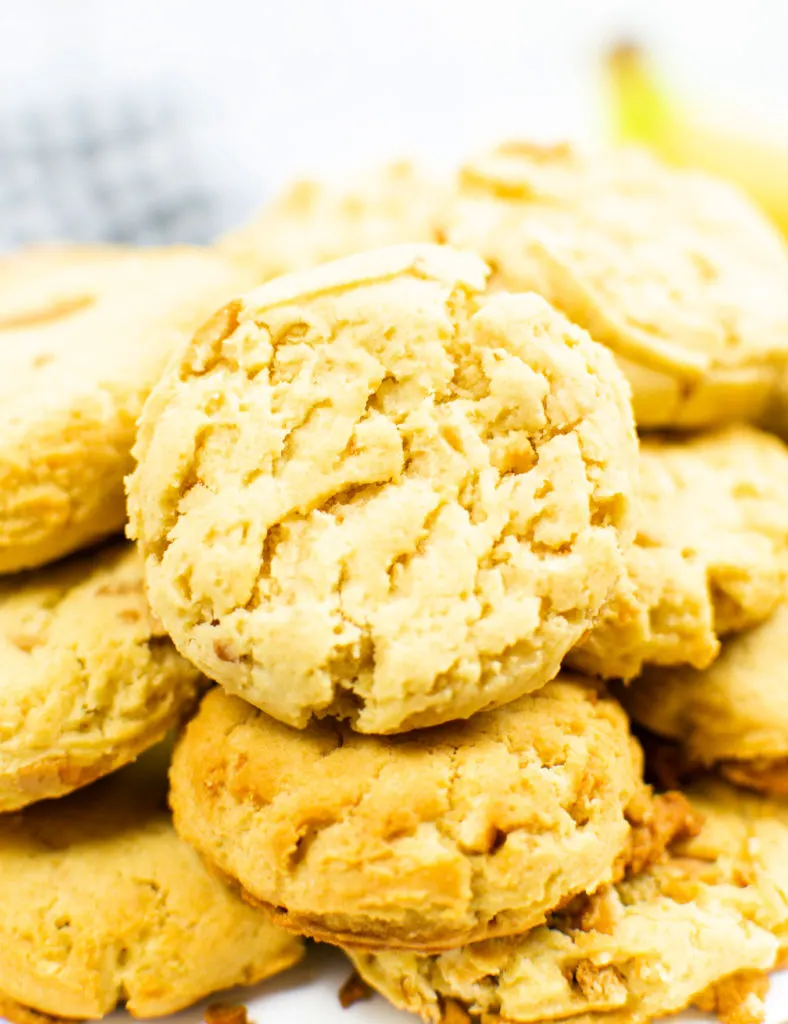 Banana Pudding Cookies are easy to whip up and they'll be devoured in no time, so make sure to make enough!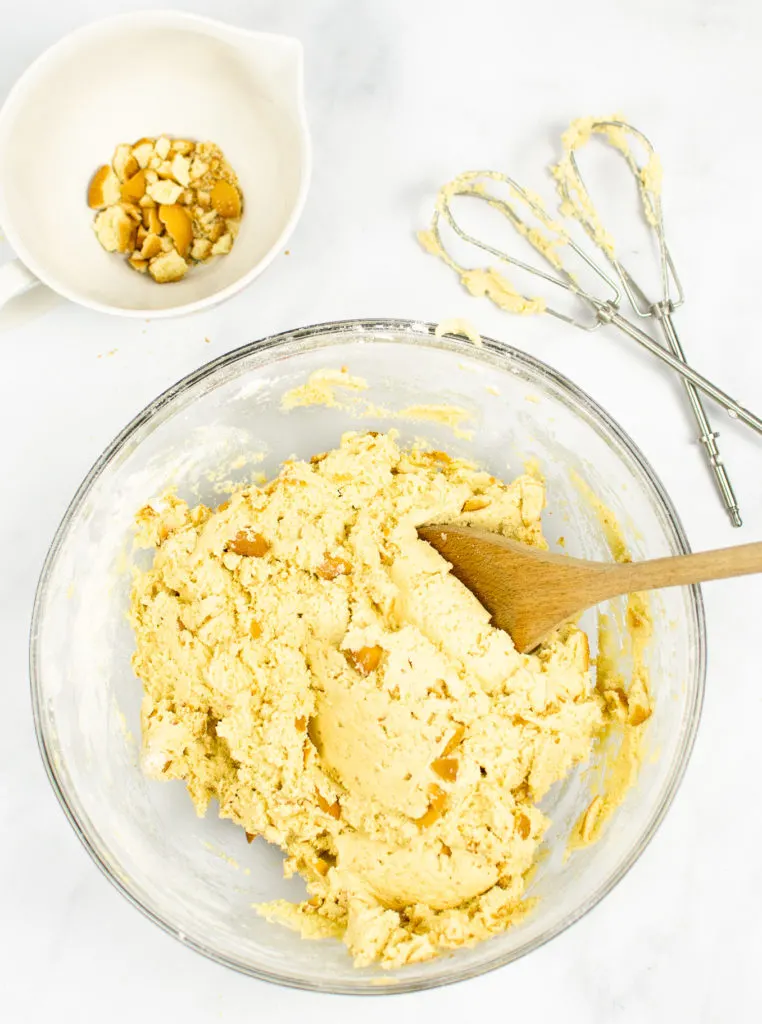 While this recipe doesn't call for actual bananas, adding a half of a banana to the mix might make it super delicious. I think I will try that next time!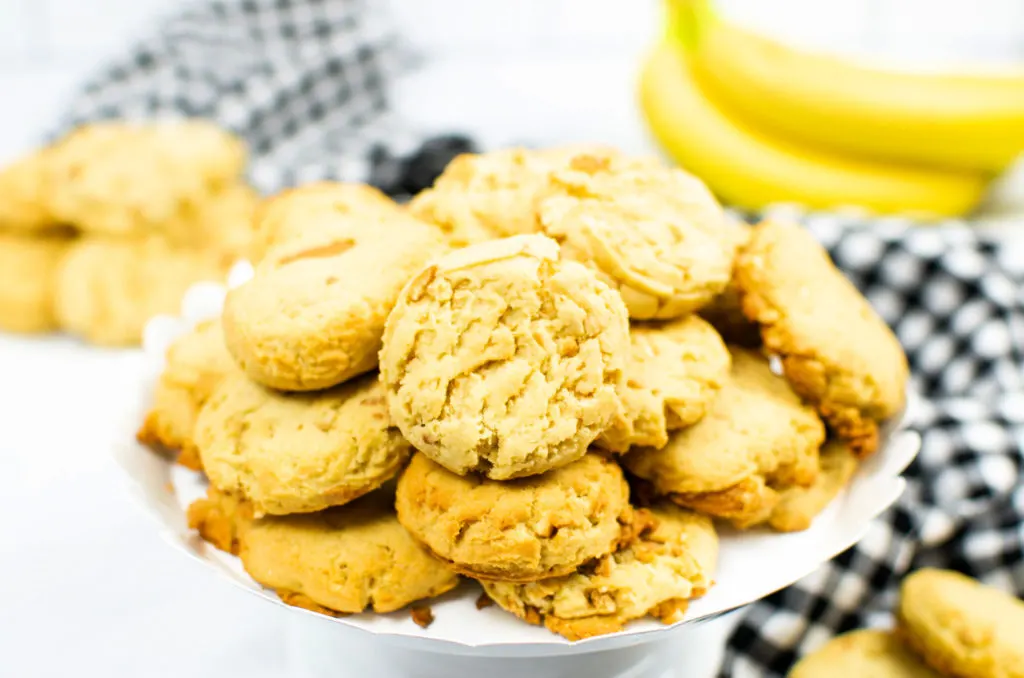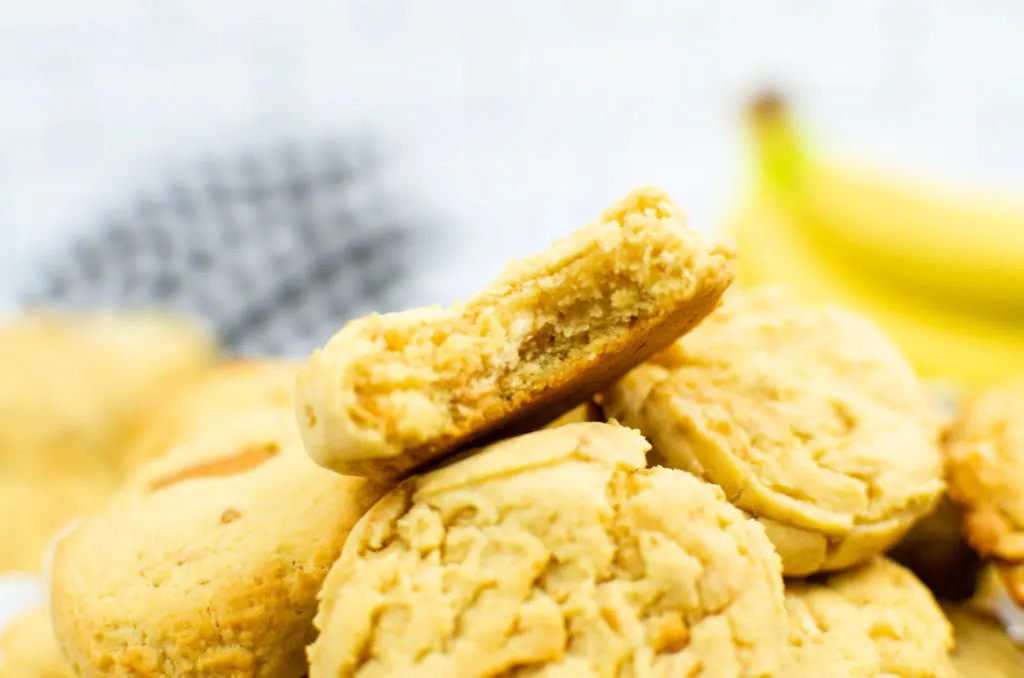 What is your favorite nostalgic dessert? I hope you enjoy these Banana Pudding Cookies!