I grew up eating a dessert called Four Layer Dessert that my mom made. It was SO good. That, along with my family's obsession with strawberries, is what inspired this Chocolate Covered Strawberry Dessert. Some may call it Chocolate Strawberry Lush, or Chocolate Strawberry Lasagna, but whatever you call it, this no bake dessert is absolutely incredible.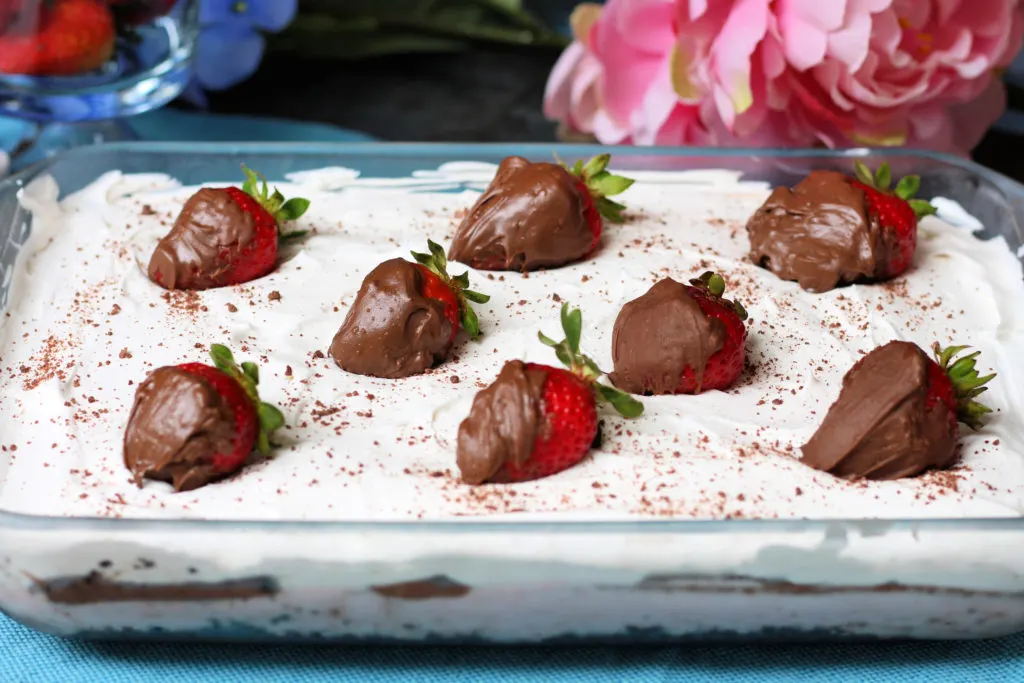 This dessert takes some planning and refrigeration between layers, but it will be worth it in the end, I promise! I made the Oreo crust first, then the strawberry cream cheese layer and while that set in the fridge, I made the chocolate covered strawberries and let them cool. Then the next layer is the chocolate vanilla pudding combo and finally, whipped topping on top. (I used Tru Whip, but Cool Whip is totally acceptable, too.)
My 9 year old was shocked when I said I just made up this dessert and he deemed it "the best dessert ever." I tend to agree with him, and strawberries are NOT my favorite fruit. I mean, you can't go wrong when you add chocolate though, am I right?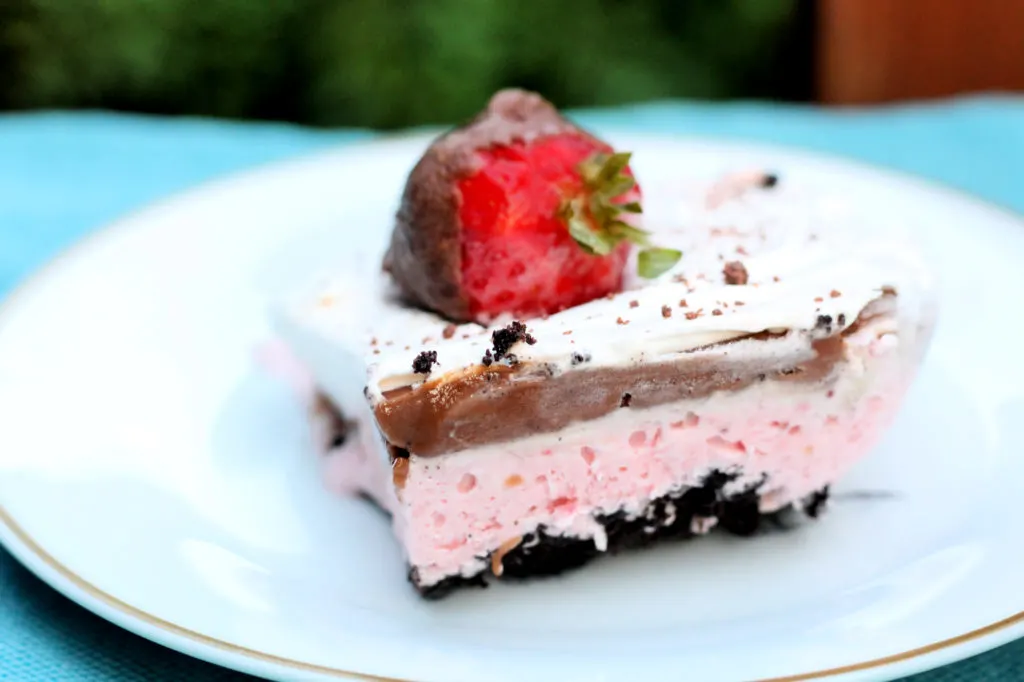 Four layers of goodness…with chocolate covered strawberries on top. This is what strawberry and chocolate lover's dreams are made of!
Don't miss my Chocolate Covered Pineapple Dessert!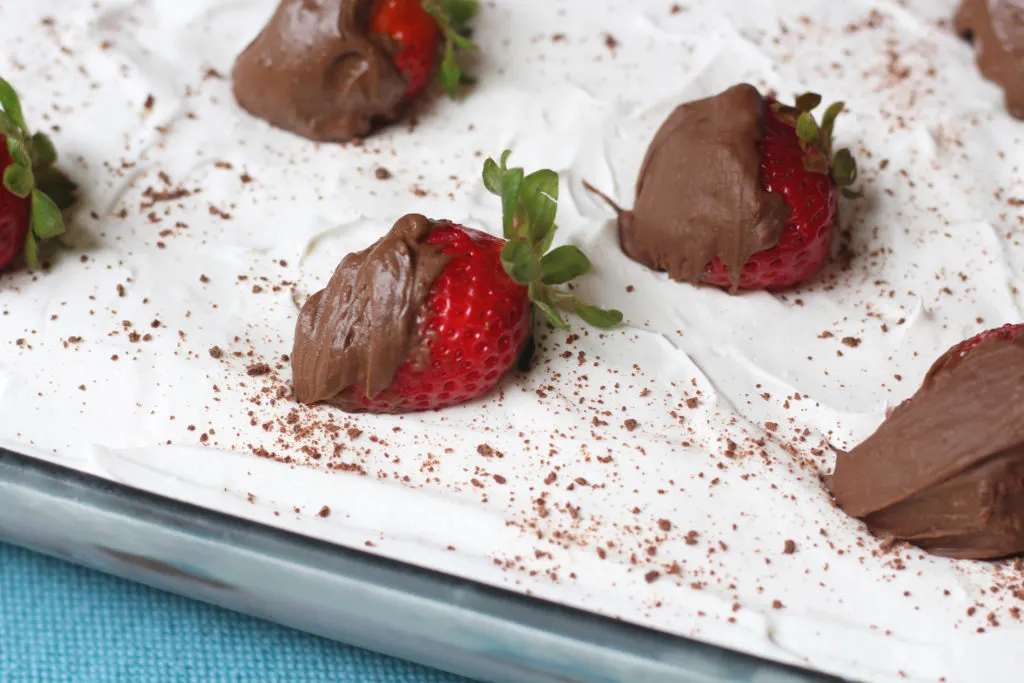 This dessert is such a winning combo of flavors. It's like a strawberry cheesecake and OREO pudding dessert came together and the results are incredibly delicious!
Enjoy this Chocolate Covered Strawberry Dessert!