Becoming a New Homeowner and Making a House a Home
It has been about nine and a half years since we owned a home. We have been blessed to be able to live rent free as part of our compensation package both with the children's home we worked at and also my last job as a youth minister. There are pros and cons to owning a home, but we are so excited to have a place that can truly be ours.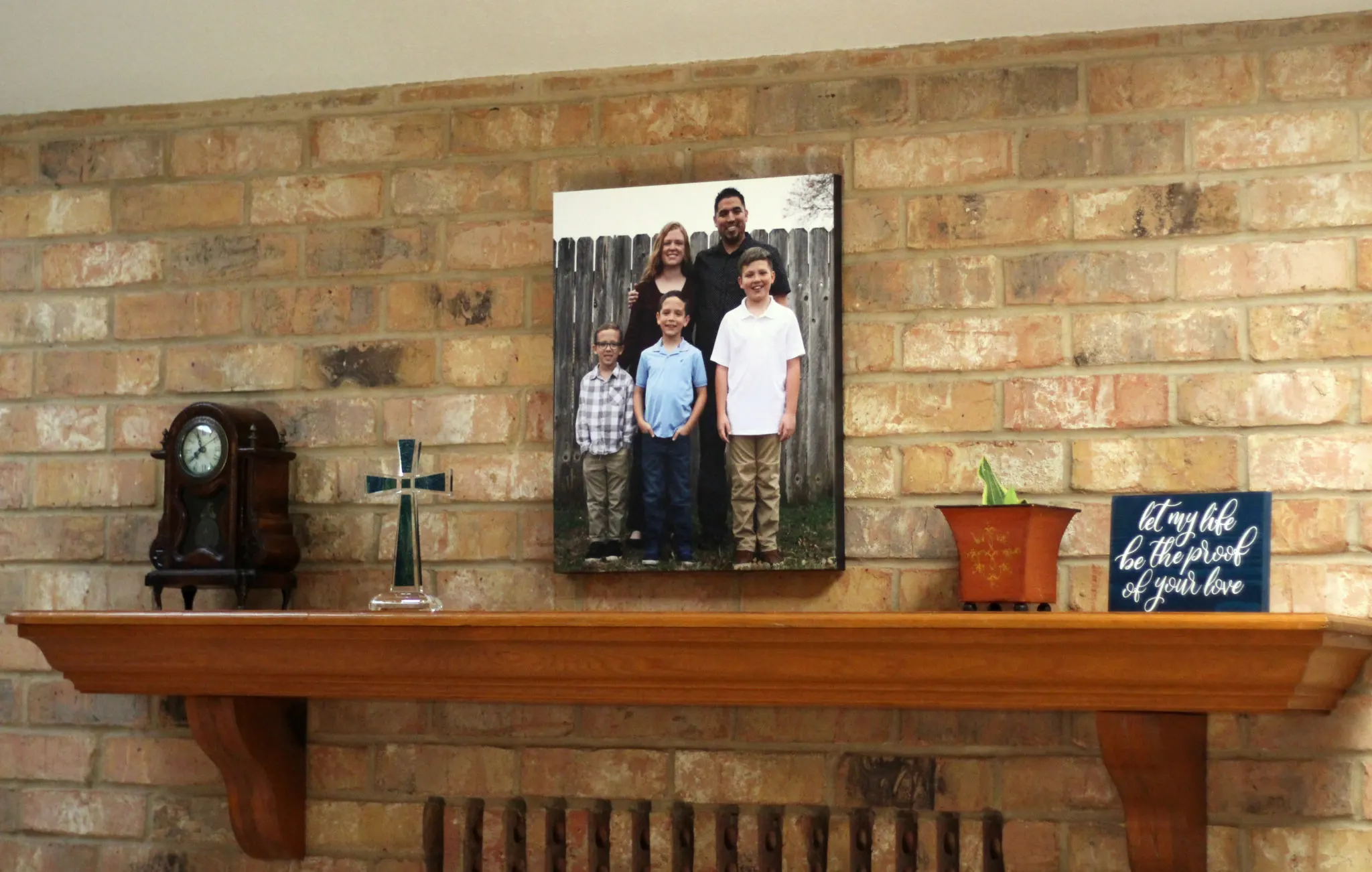 We completed moving in all the things this week, but we started a few weeks ago. The first step in unpacking was to find a home for our most recent family picture. At Thanksgiving, a family friend graciously took pictures of my wife's entire family. We were able to have a few pictures of just our family taken, and we easily uploaded it and turned it into a canvas that makes our house truly a home.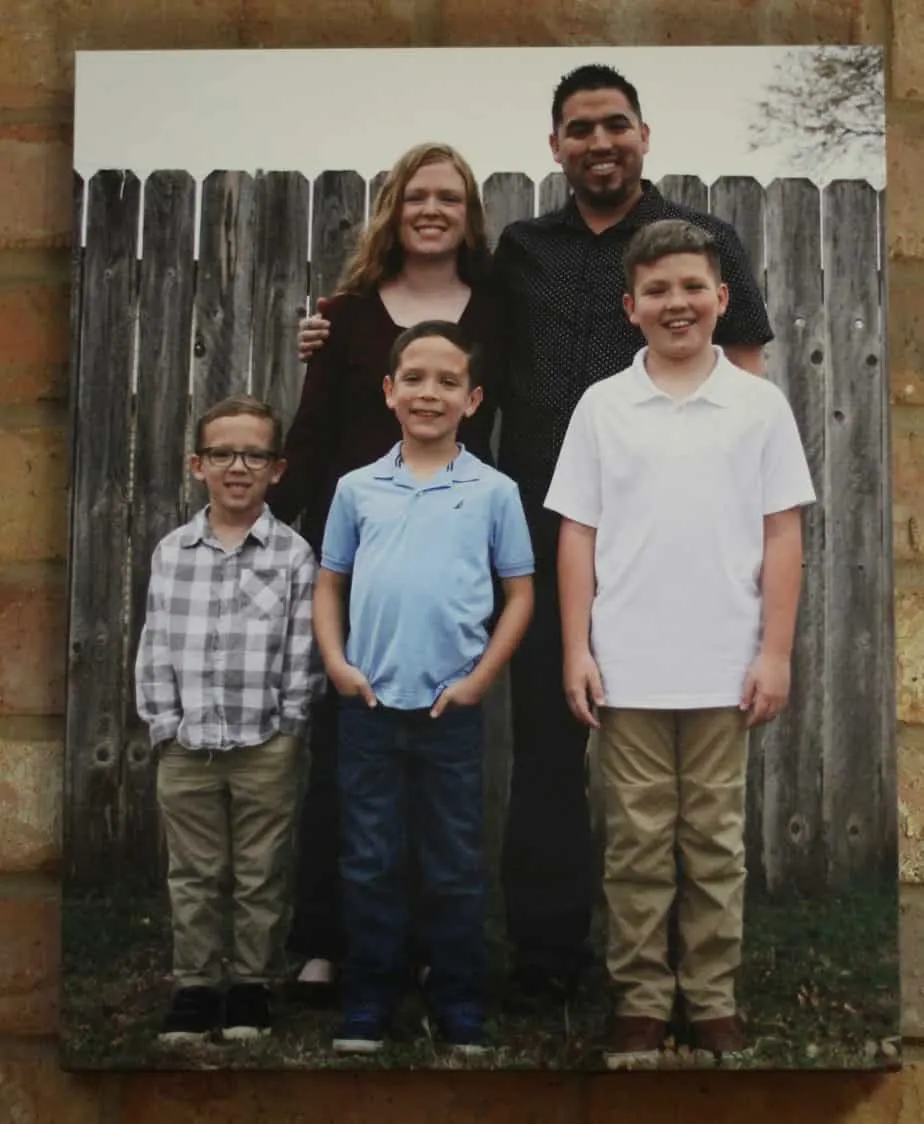 The process of uploading and selecting the perfect canvas style and frame was really easy on CanvasFactory.com. There are so many choices, but you can look at them quickly and decide what you would like best.
The picture we chose to use did not have a large enough area to create a wrap around border, so we opted for the plain black border. You can choose any color, a wrap around border, or a mirrored border.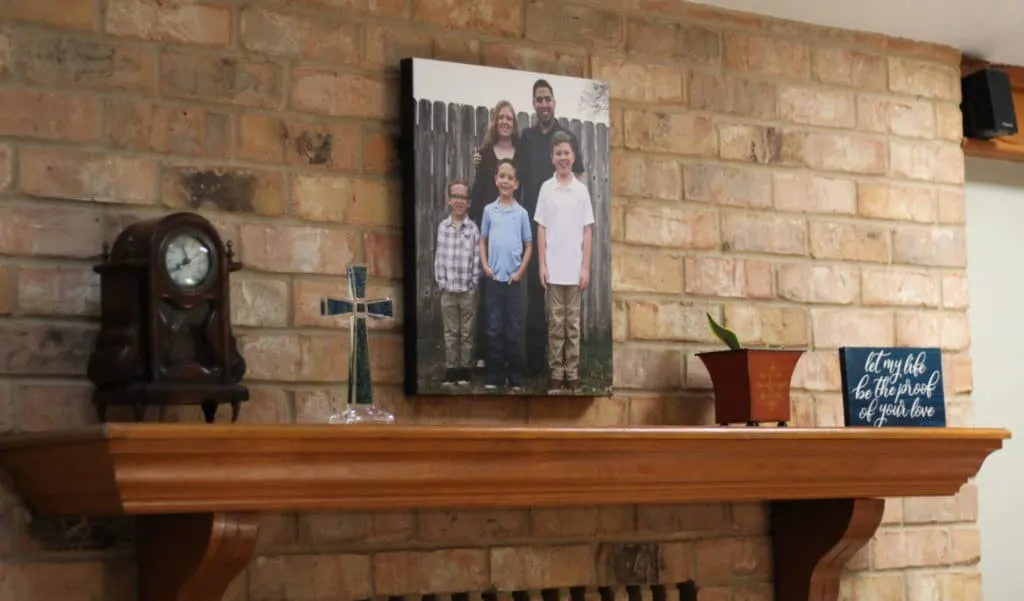 Along with not owning a home, we also have never owned a fireplace, so having one with a mantel that is the centerpiece of our home is very nice. My wife added a clock that I gave her in our first year of marriage, a crystal cross that was given to us when we married, a potted plant, and one of our favorite song lyrics. I think it is a nice touch to our home! Being a new homeowner sure has its perks! We also installed a new home monitoring system!
When it comes to personalizing spaces, you have a myriad of options to infuse your homes with a unique touch. One of which is upcycling furniture, which involves transforming existing pieces into something new and exciting. Switching out table legs is a great example of this concept. By replacing standard legs with more creative alternatives, such as repurposing vintage items or creating custom designs, you can instantly elevate the aesthetic appeal of your tables. This simple yet effective technique allows for a personalized and eco-friendly approach to furniture customization. By exploring the world of upcycling, it's easy to breathe new life into any space, making a house easily feel more like a home.
What did you do when you became a new homeowner?