For as long as I can remember, breakfast has always been the most important meal of the day for me. I love to start my day with a hot cup of coffee and get the kids to school, then come home and enjoy a hot breakfast that is nutritious and delicious. I love incorporating convenience foods with home cooked foods to make a quick and easy meal like this breakfast waffle sandwich. I have found that my body does better without having much gluten, so I prepare my breakfast waffle sandwich with Van's® Gluten Free Waffles. They are also Non-GMO Project Verified and USDA Organic, which of course I love, but they also contain no artificial flavors, are dairy, egg, corn, and nut free, and are kosher, too.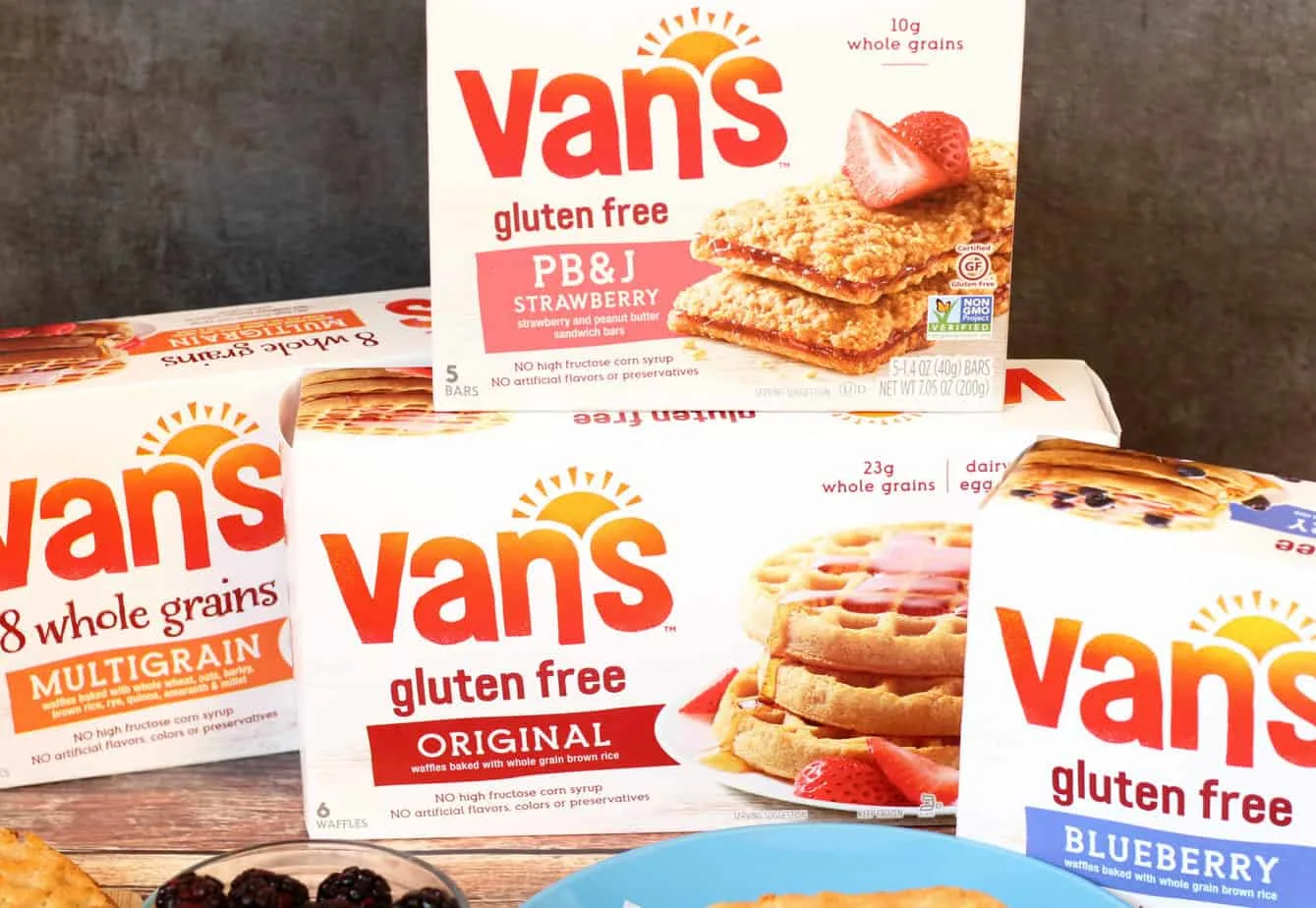 Then there are whole grain waffles for the rest of my family and even gluten free PB&J Sandwich Bars for on the go breakfasts when I don't have any time to prepare something to eat.
How to Make a Breakfast Waffle Sandwich
A hearty, nutritious breakfast is a great way to start the morning. Anything goes with breakfast waffle sandwiches. I love better-for-you choices and making them available to my family. For this waffle sandwich, I prepared some turkey bacon and scrambled eggs, and added spinach with blackberries on the side…and that is it!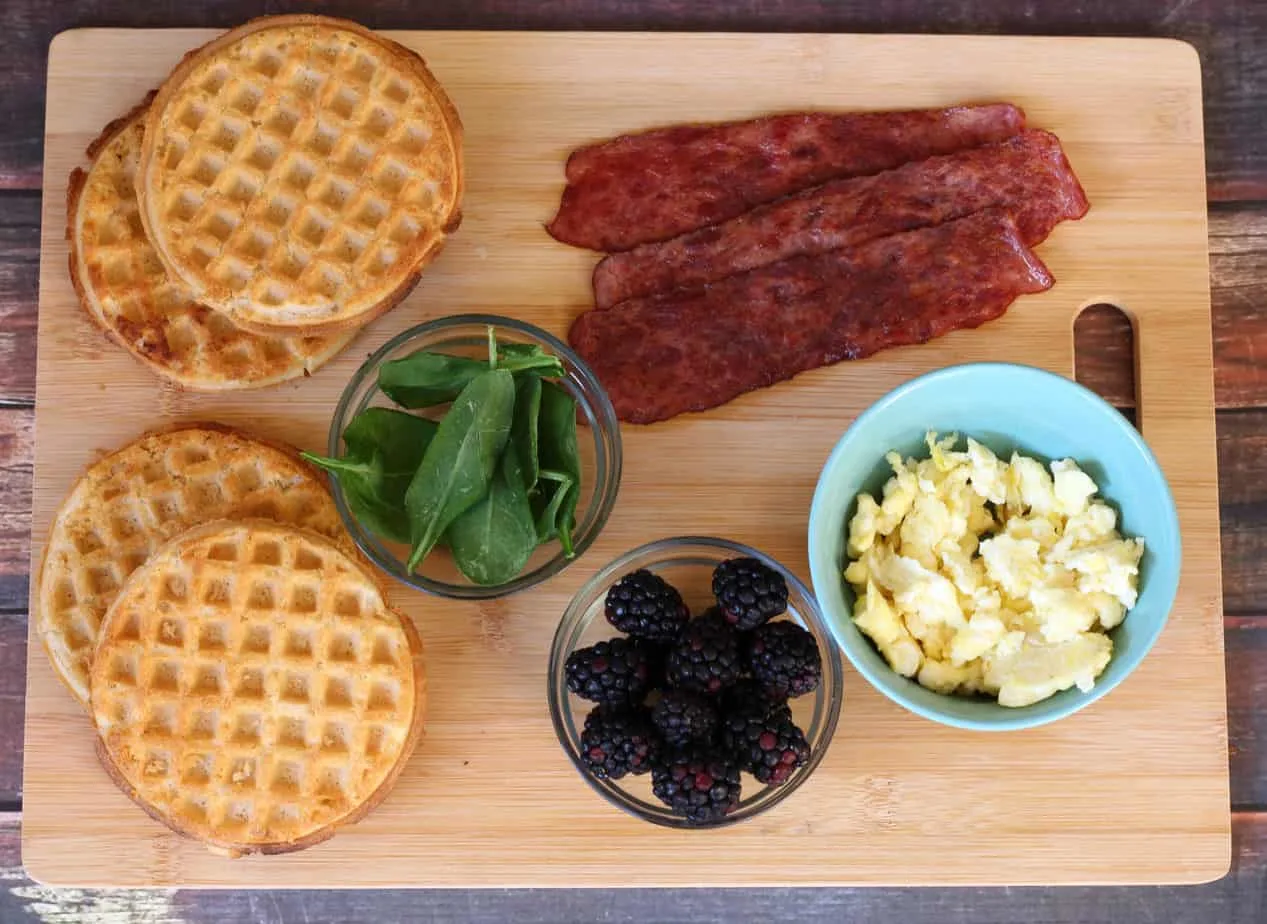 Of course you could do anything to change up your breakfast, like cooking your eggs sunny side up or swapping Van's Gluten Free Blueberry Waffles for a little fruity sweetness, but that is the beauty of this meal… you can customize it to whatever you have or whatever you like!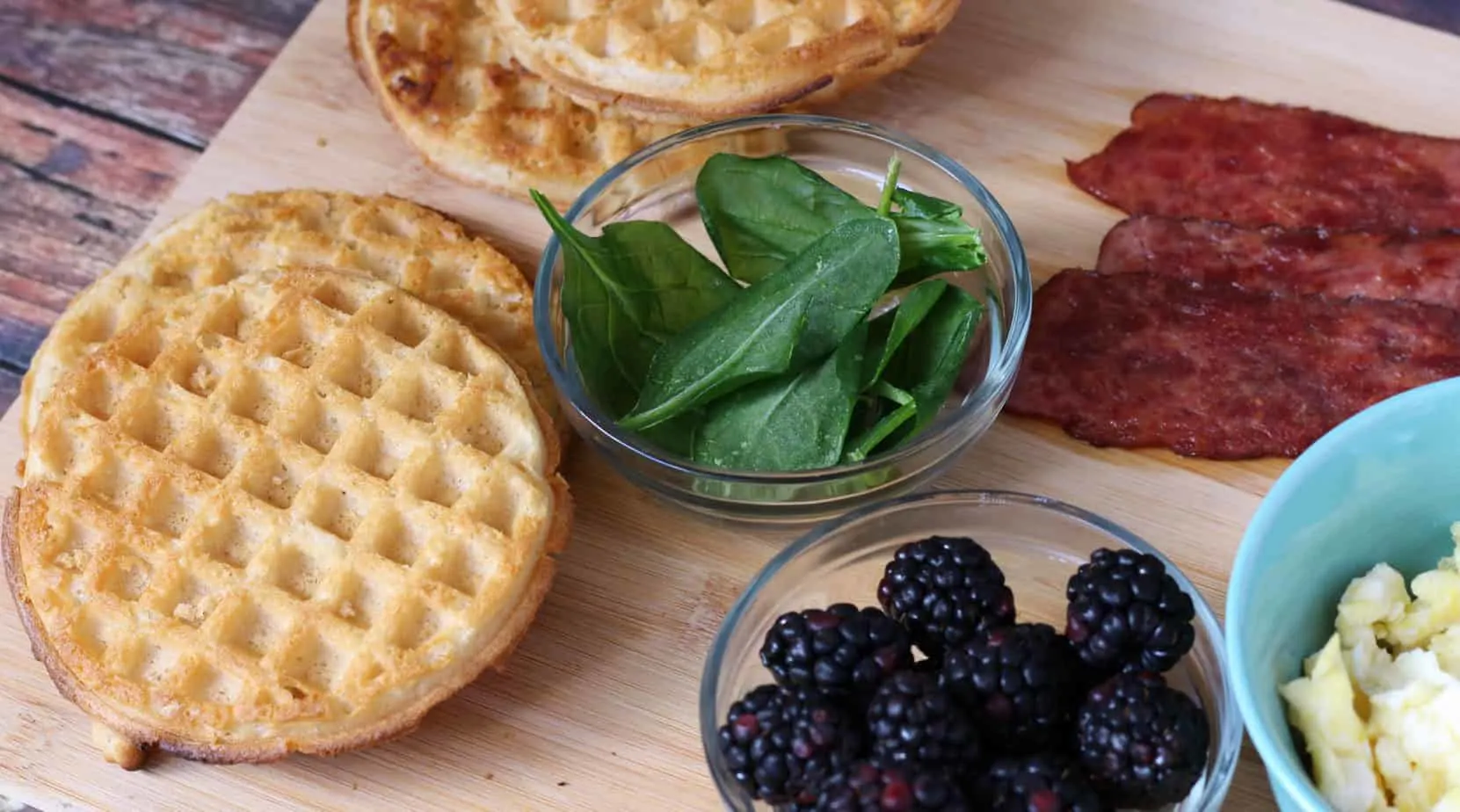 This breakfast is SUPER easy to put together in under 20 minutes. Just toast your preferred Van's waffles, cook a couple of eggs and turkey bacon, and start layering!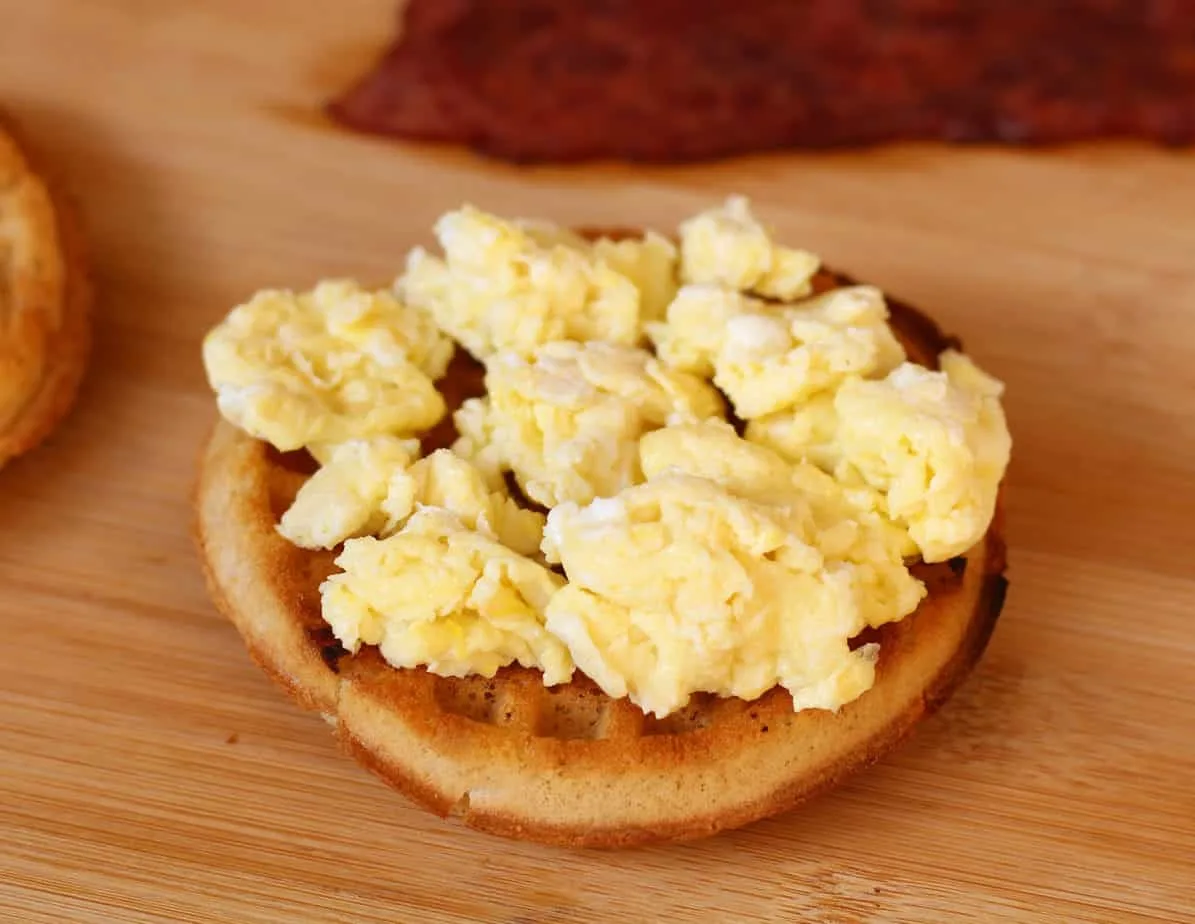 I actually keep spinach in my freezer at all times because it is so versatile that way and does not go bad nearly as quickly. I just layered some frozen spinach leaves on my sandwich and it was SO delicious. Round it all out with some crispy turkey bacon: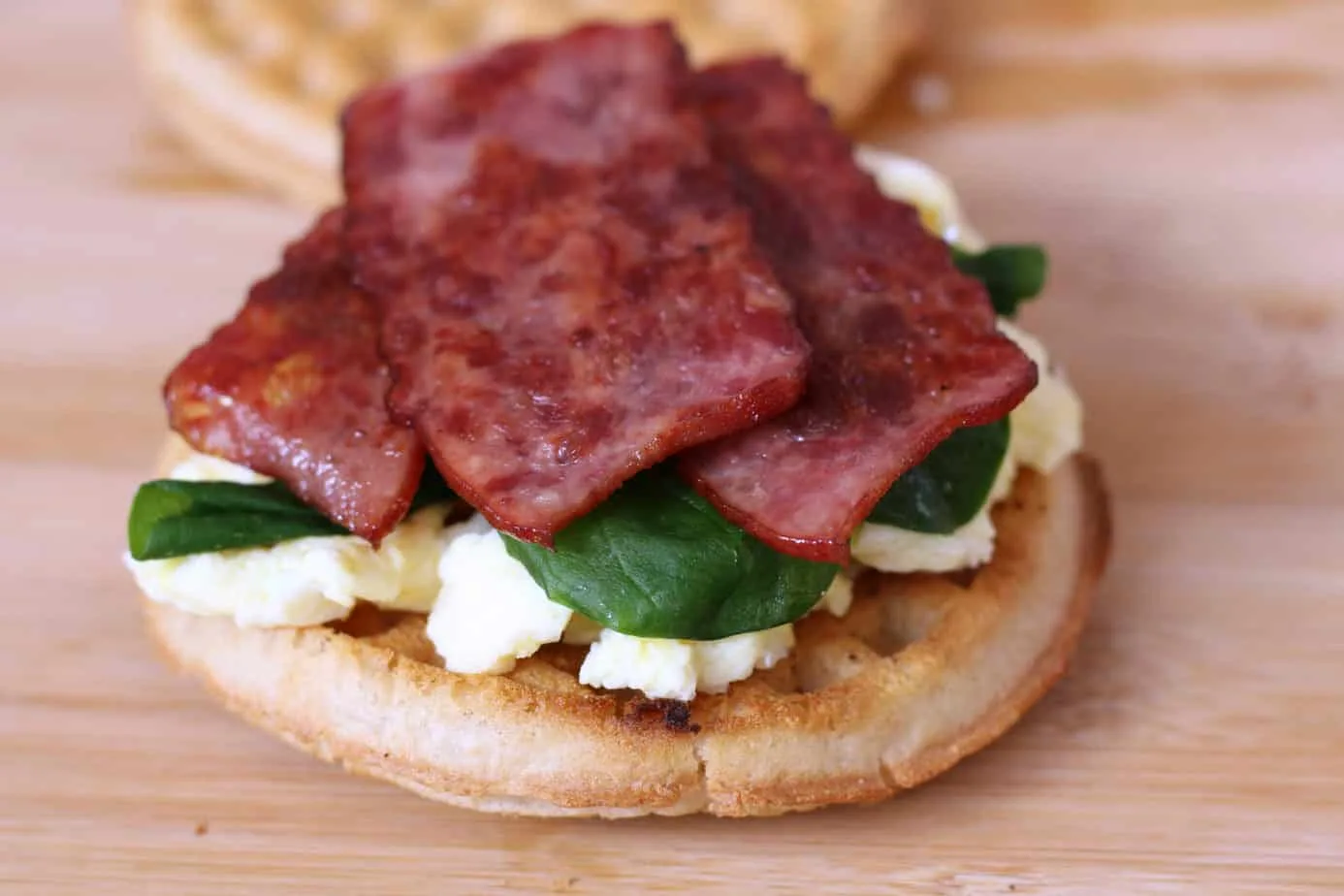 Then, top with another Van's waffle and you have yourself the real deal!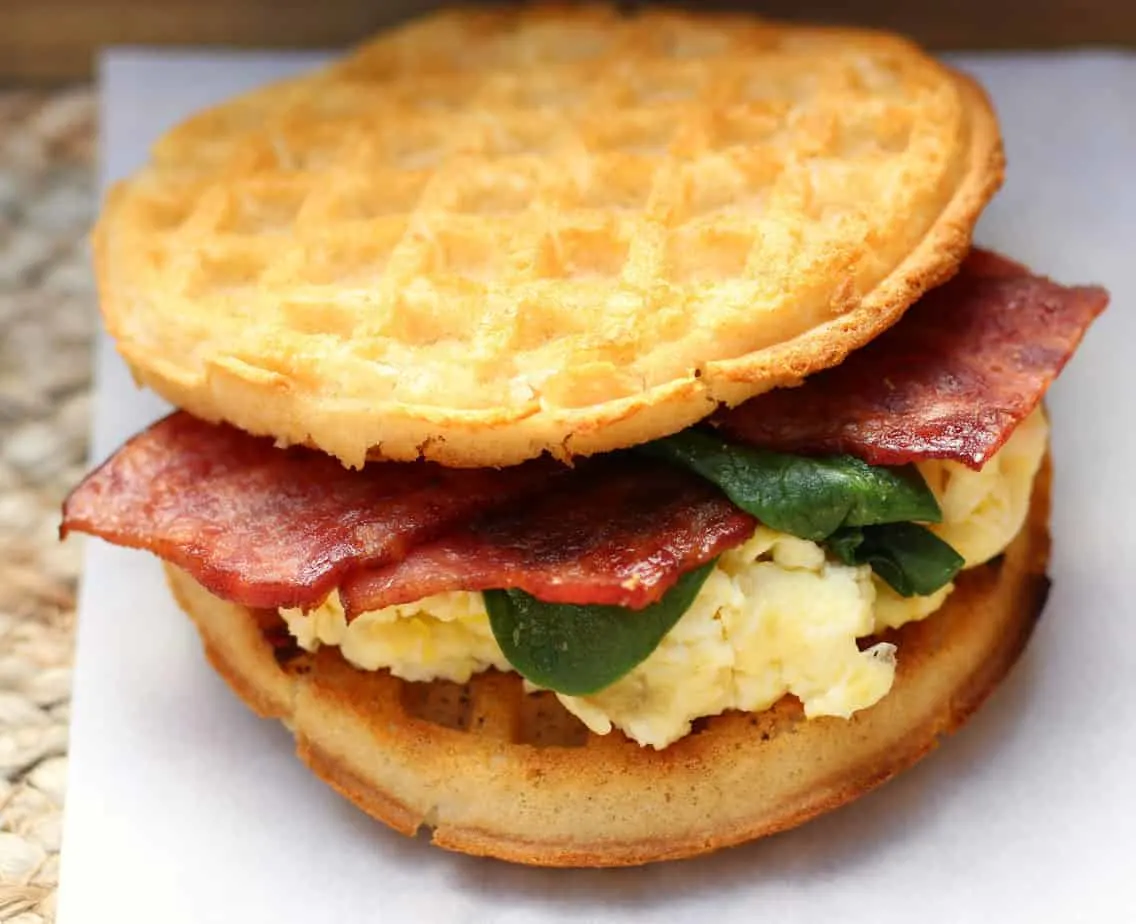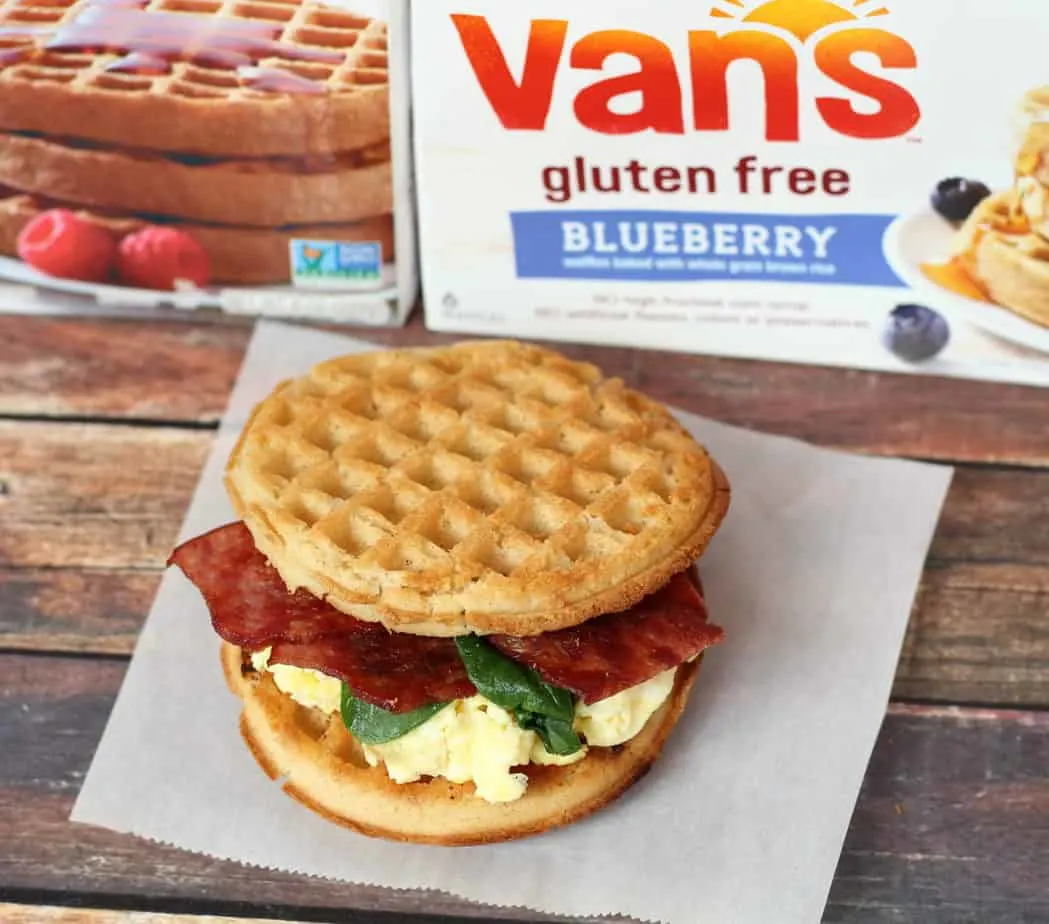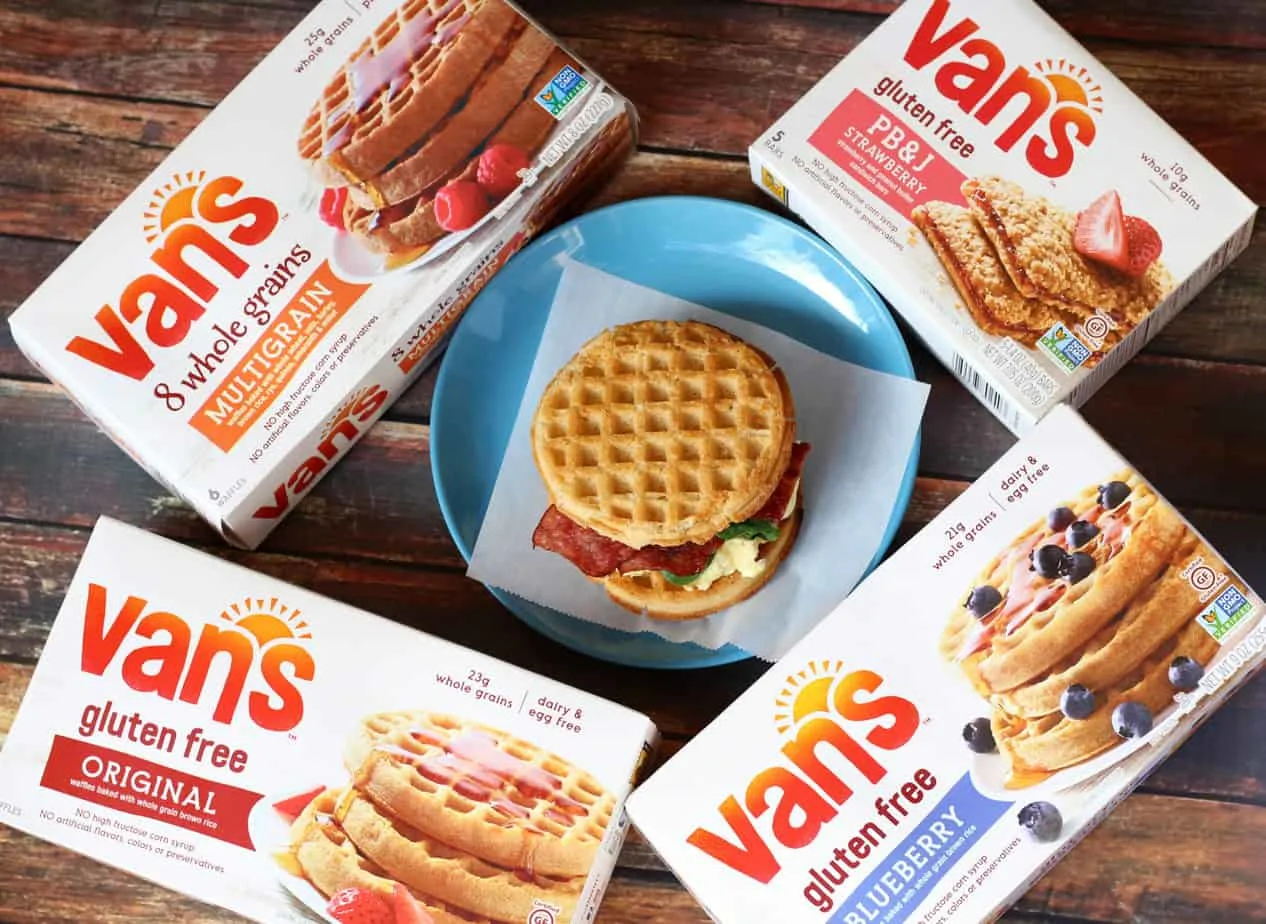 I love to have fruit as a side to pack in some more vitamins and a sweet flavor, so for this meal I added blackberries.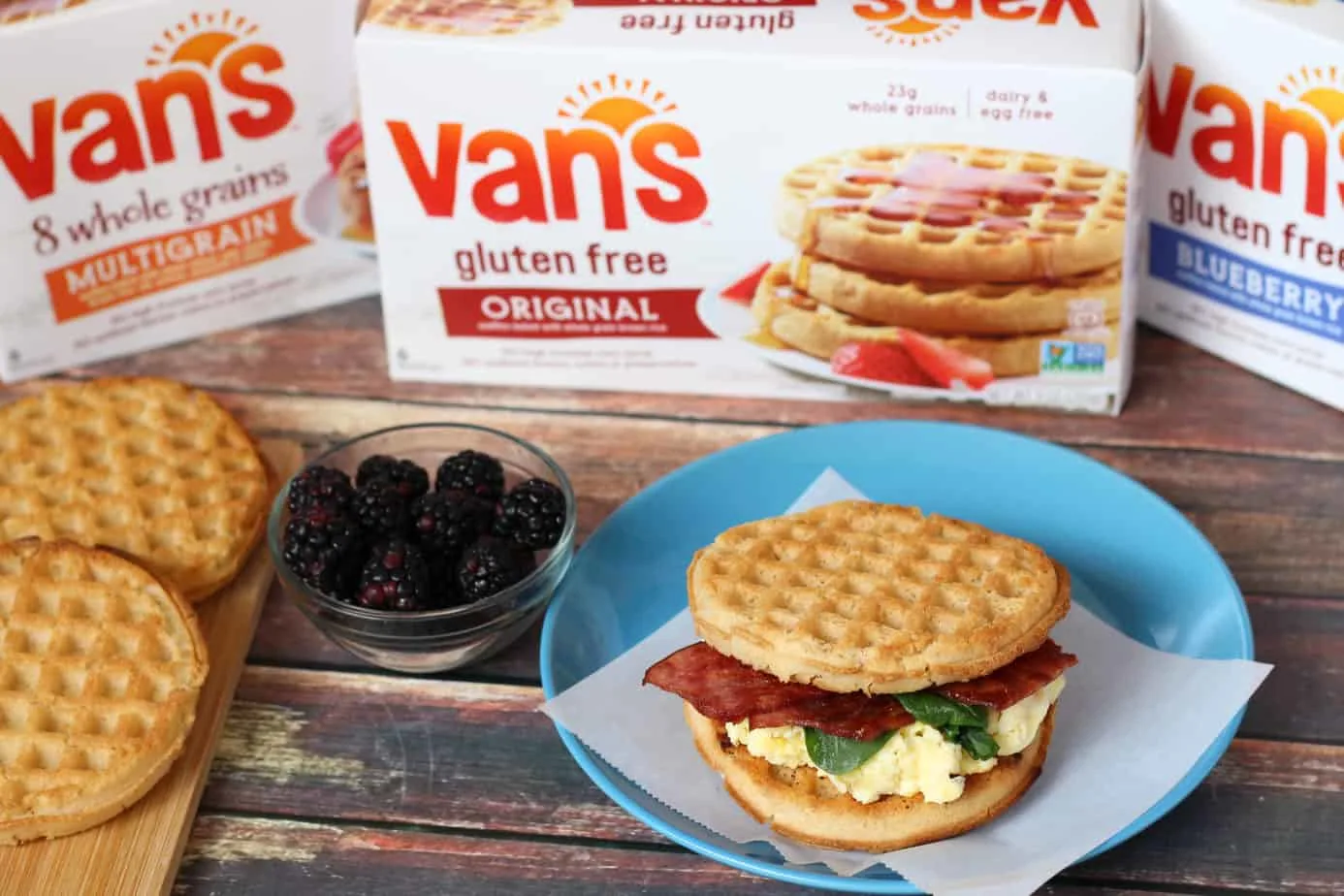 What will you add to your breakfast waffle sandwich? Check out more of my breakfast recipes!