My boys always think they love Pop Tarts, but unless they are the frosted strawberry, full of sugar and whatever else, they don't eat them. And they even leave the "crusts" off of the original Pop Tarts, so that left me wondering "what's the point?" I refuse to buy them! However, they have recently discovered that they love Nutella (I'm a peanut butter lover, personally, so I don't really care for Nutella.) I made these "homemade" air fryer nutella pop tarts and they all agreed that they were delicious! Now, they are more of an air fryer nutella hand pie or nutella pastry, but still, we will call them pop tarts for the purpose of this post!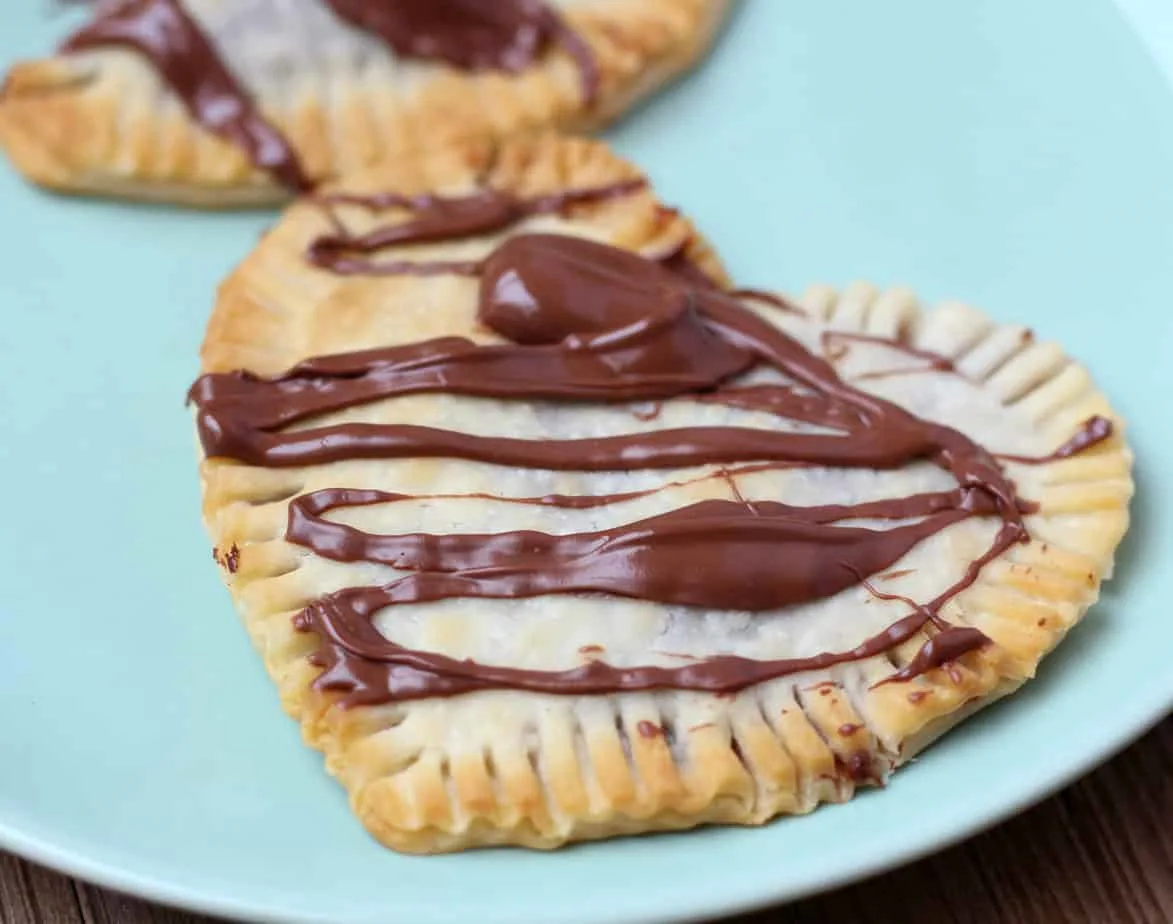 I knew that they would love these because they really love my homemade air fryer pop tarts that I made with strawberry jam!
What can you cook in an air fryer?
The Air Fryer is such an awesome because you can take just about any recipe and make it in the air fryer. I like reheating leftovers in it, as the microwave does a bad job and I don't like heating up the house by using the oven. However, using the air fryer function on my oven has been proven very useful at times!
I really love making sausage balls and desserts in my air fryer, but there are many recipes out there for whatever your heart desires! Oh, and roasting potatoes in the air fryer has got to be the easiest thing EVER!
Now, back to the air fryer pop tarts…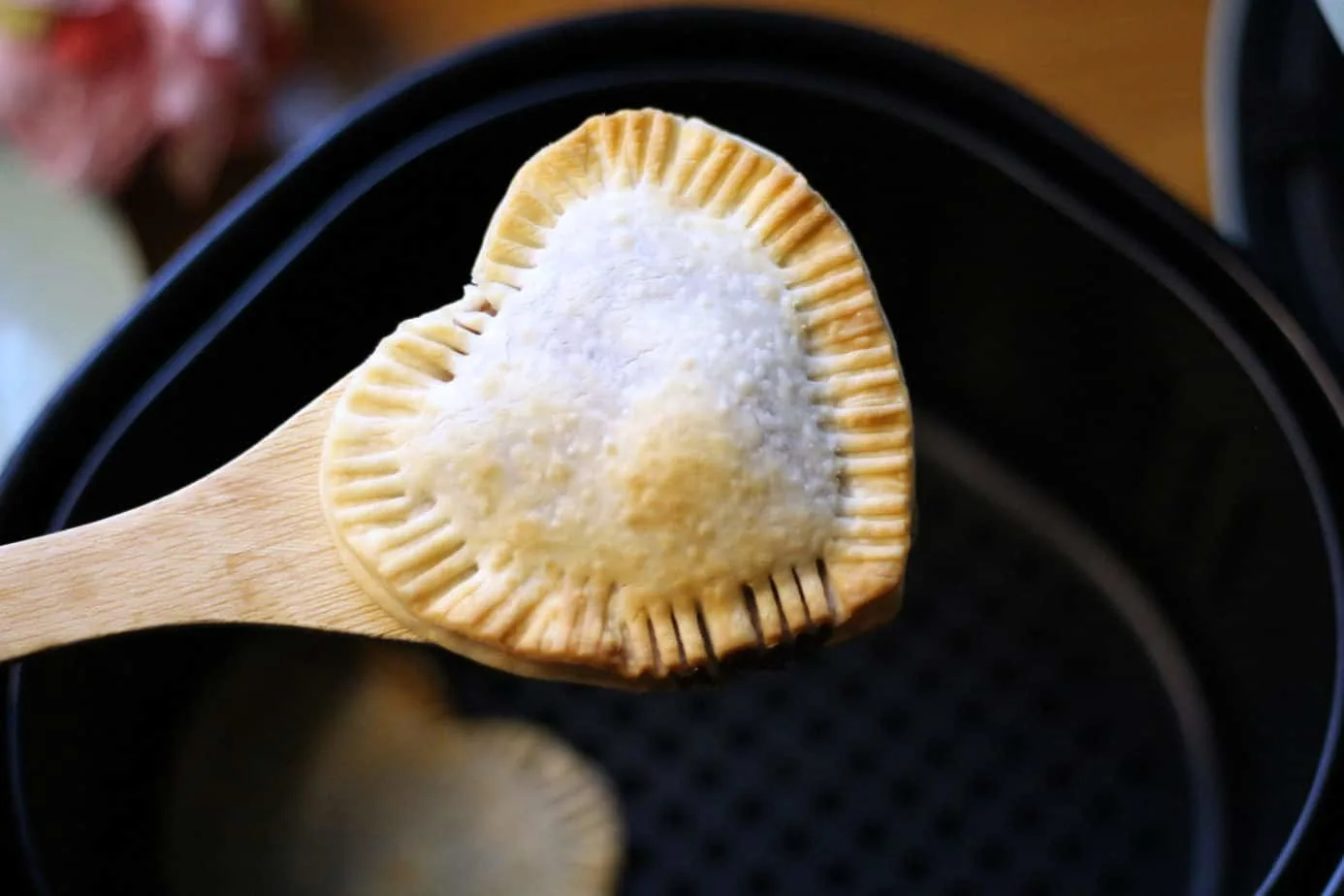 These are super yummy right out of the air fryer, but I wanted to make it extra and drizzle some Nutella on the top. This recipe would work for any nutty chocolate spread, if you aren't a fan of Nutella.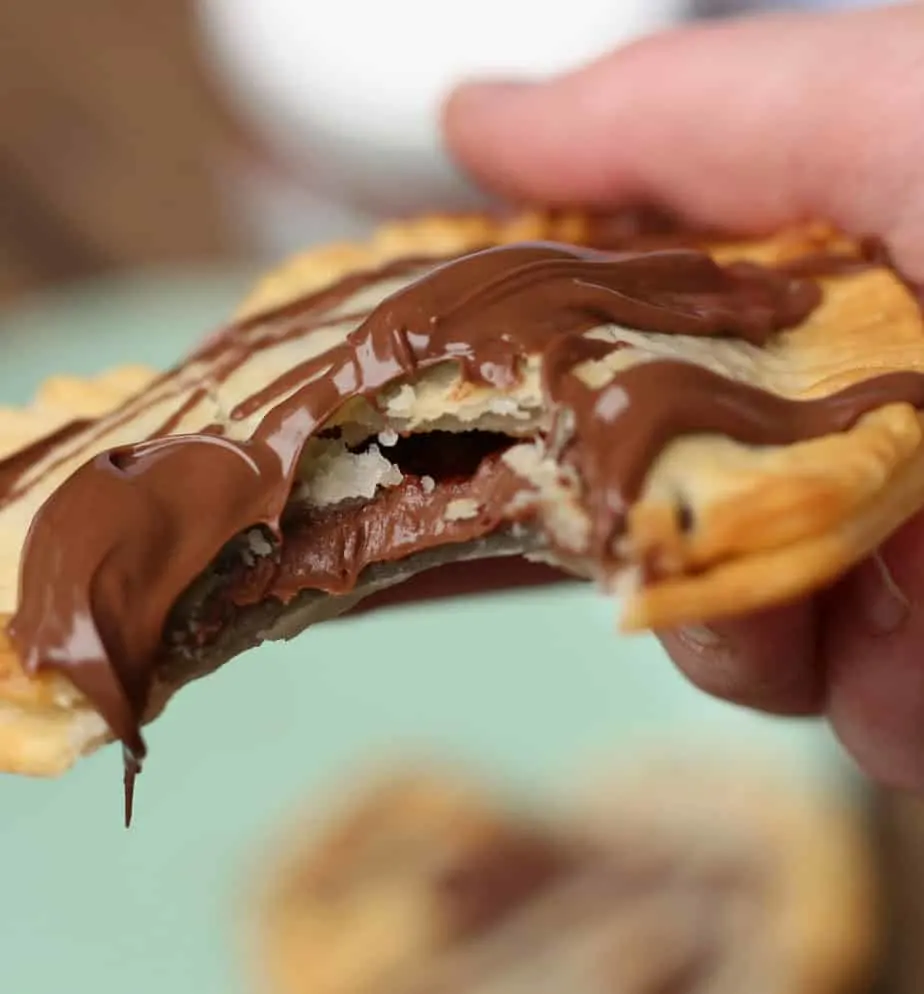 Let's face it, this is basically a Nutella dessert. But, since Pop Tarts are thought of as a breakfast, I guess it would work for that, too. Nutella has protein, right? I wrote a post years ago called "who made the breakfast rules anyway?" and well, this is something that falls right in line with that. Anyway, moving on…I eat leftovers for breakfast so who am I to judge?
All you need for this recipe is 2 ingredients. This recipe is so easy, kids can make it! Top with sprinkles for an extra fun Valentine's Day treat, or customize with your own variation of cookie cutters! I always stick with the traditional heart shape!
Craving more Nutella recipes? Try these Nutella Stuffed Red Velvet Cookies and Nutella Cookie Cups!