This post contains affiliate links.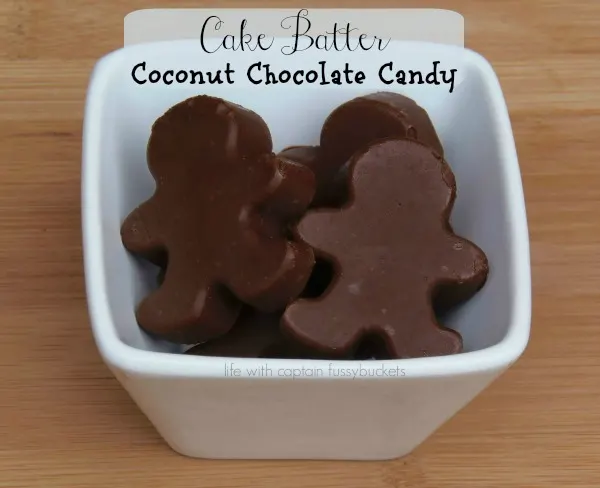 I'm the kind of girl who keeps a Costco sized bag of semisweet chocolate chips in the freezer. What….you don't do that? For one, it saves a lot of money, not only because I buy in bulk, but because it's the only chocolate I really eat. I can use it for chocolate chip cookies, chocolate chip pumpkin bread, or I can grab a handful and share some with the boys midday. There's nothing wrong with that…right? I mean, it could be worse! Right?
For awhile I was making my coconut chocolate candy often. D and I would eat it, but no one else really cared for it. And then I realized that if I'm the only one really eating it, then perhaps I should not be making it anymore. Huge sigh. But then, I discovered something new and different from my regular coconut butter ……. CAKE BATTER coconut butter!!! This is totally NOT sponsored, but this company, Nikki's, makes amazing flavors of coconut butter and Vanilla Cake Batter is one of them. Vanilla Cake Batter, people! Coconut butter that tastes like cake batter. Here are the ingredients: organic unsweetened coconut, organic extra virgin coconut oil, organic honey, organic vanilla extract, and sea salt. It's so delicious right out of the jar, but I made my chocolate candy with it! And it's so, so delicious!
Ingredients:
Directions:
Place all ingredients in a double boiler or in a glass measuring cup in a pot of boiling water on the stove.

Melt ingredients, continually whisking or stirring until smooth.

Remove from heat and pour into a silicon candy mold.

Place molds in fridge and let harden.

Keep any uneaten candy in the fridge or cool place.