This eco-friendly picnic post was brought to you by Paperless Kitchen. All opinions are mine.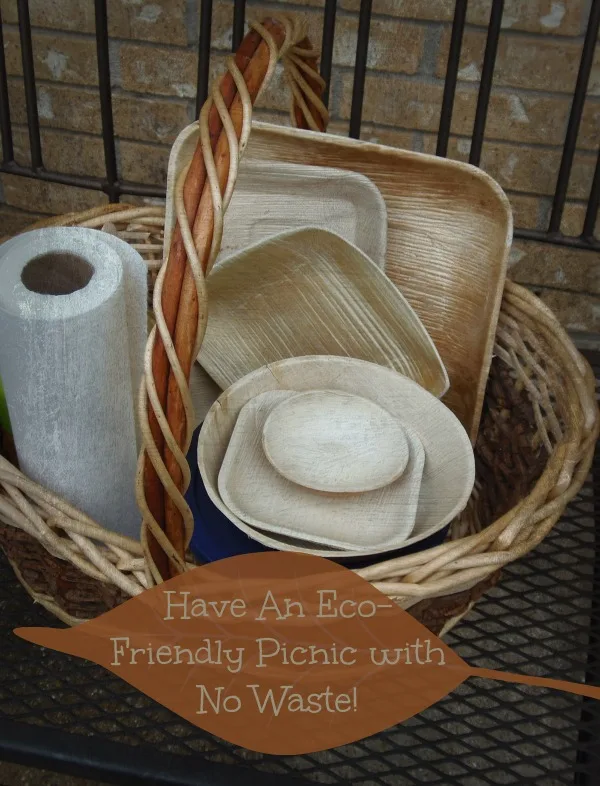 I am not sure why, but picnics are so appealing to kids. I remember how much fun it was to eat outside as a kid. The boys are always asking to go on picnics. I try to make it fun for them and help them to have a great time, but I admit I get grumpy about packing up the picnic and the waste…..oh wow, the waste. Most picnics involve lots of paper plates, plastic forks, and napkins. Last week, I made it a point to use our new bamboo towels and Leafware to make a super special, eco-friendly picnic with no waste.
The boys love salad and fruit, so that's what was in our picnic basket this time. I packed cantaloupe and watermelon in some glass jars that I had, salad dressing, water in reusable glass sippy cups, Leafware dishes, and Bambooee reusable bamboo towels. I grabbed a blanket and we headed in the backyard for our eco-friendly picnic.
We all had a great time enjoying each other's company, the cooler day,and our yummy food!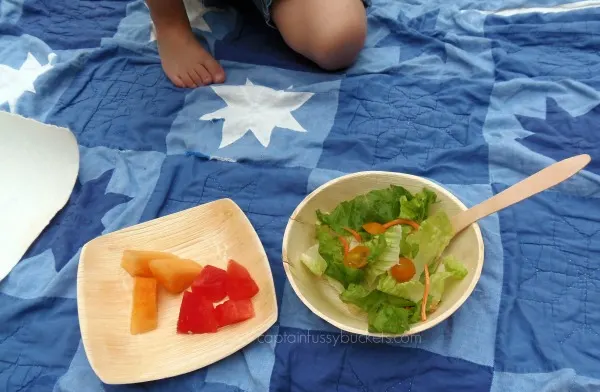 The fruit was such a big hit that I had to grab the other half of the watermelon from inside. The older boys took care of that, while Baby Brother and I ate the cantaloupe.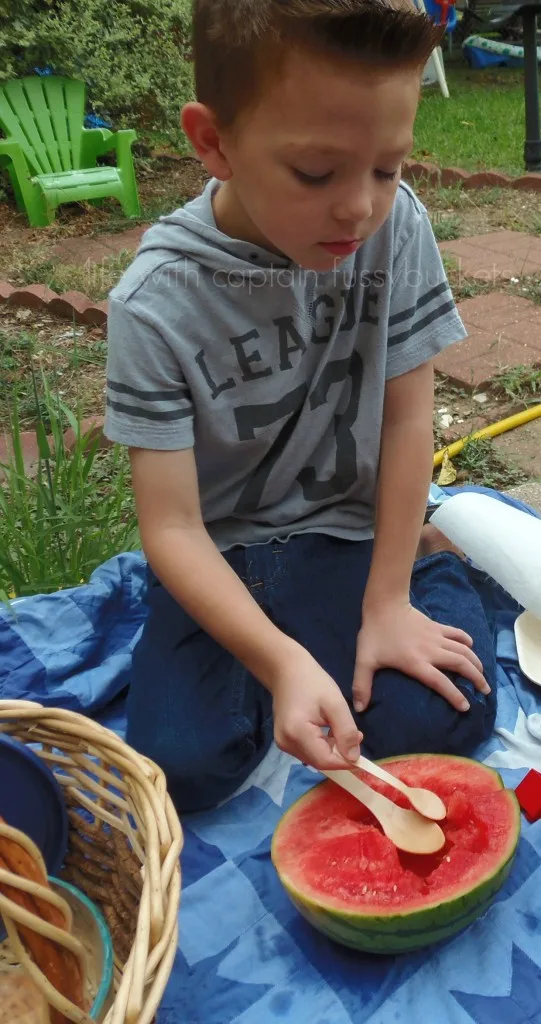 Which brings me to the Bambooee bamboo towels! We used quite a few with the juicy fruits. Baby Brother had his fair share of spills.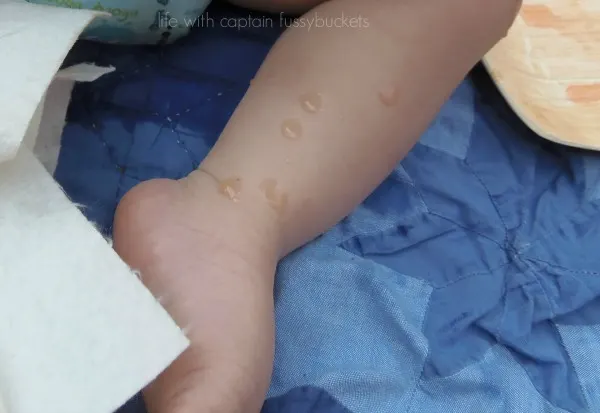 What I love about the Bambooee towels is that they work well like paper towels, but you can also wet them and use them as a sturdy wet rag that wipes up sticky wet spills and dried on foods, too. AND when we were done, I piled everything back in the basket and brought it all outside. The jars and bamboo towels are washable and reusable, and the Leafware is compostable, so…no waste.
Leafware dinnerware is truly sustainable. They're all non-toxic and can be used for hot or cold foods, even liquids like soup! All Leafware products are earth friendly, renewable, and sustainable. How are they made? Well, the palm leaves are collected, pressure washed, scrubbed, sun dried, compressed, and then sterilized. After you use them, they are compostable! Leafware is truly eco-friendly and much better than paper or plastic plates that are just thrown away.
Likewise, Bambooee towels are made from sustainable organic bamboo. They are strong, durable, and reusable. Towels can be washed up to 20 times!
Find Bambooee and Leafware products at Paperless Kitchen.