This smartwatch for kids post was brought to you by VTech. All opinions are mine. The VTech product, gift card, information, and additional gift pack have been provided by VTech.
The Captain has wanted a watch for the longest time. We put it on his birthday list, but he constantly talked about what kind of watch he wanted. Once he saw the commercials for a smart watch, however, it was all over! I told him that they didn't make those for kids, and he wasn't getting one that was made for adults. He was ecstatic when I was proven WRONG and we got to review the VTech Kidzoom Smartwatch…..only for KIDS! And the best part…it was GREEN, his favorite color!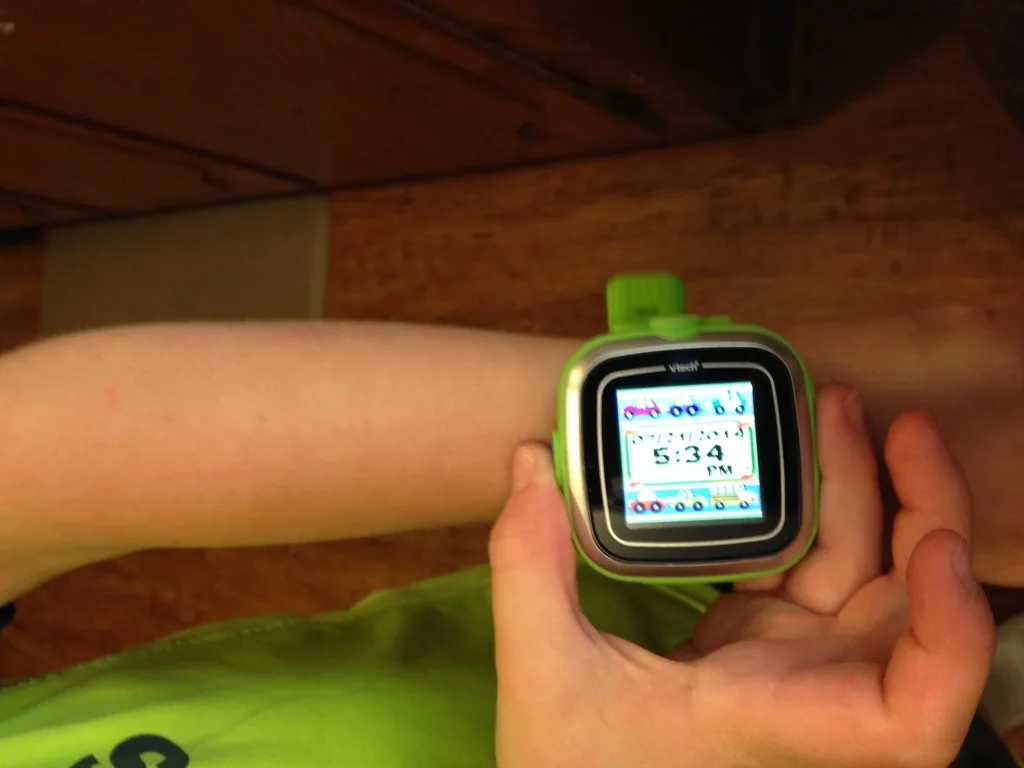 The Kidzoom Smartwatch is so much more than just your ordinary watch. The Captain figured out all of the functions pretty quickly, too! Here are the features of this smartwatch for kids:
1.4 inch color touch screen
camera for photos and videos
voice recorder with five voice changing effects
special effects including customized photo frames, color filters, and distortion effects
four fun games, programmed and ready to go
Kid-durable design to withstand drops and bumps
Splash proof and sweat proof
Alarm clock with fun tones and animation
Timer and stopwatch in kid-friendly themes
50+ digital and traditional analog displays
Rechargeable battery
Four vibrant colors: blue, pink, white and green
Micro USB cable for data transfer and battery recharging
Access to Learning Lodge app store to download more games and watch displays

The Captain has had this watch for over a month now, and it really has stood up to bumps, drops, and even a few splashes and an almost dunk in the tub. It's great for on-the-go games and a fun, easy accessible way to pass the time in the carseat. The sound is adjustable and not annoying, either, which is great for parents like me who find lots of electronic devices highly annoying if they don't have a volume control. Note for parents: If you are giving this as a gift, make sure to charge it the night before because a smartwatch that doesn't work and must be charged is no fun.
The Captain's favorite part of the Kidzoom Smartwatch is the camera. He took hundreds of pictures and, like a smart phone, it's easy to delete the pictures or transfer them to the computer.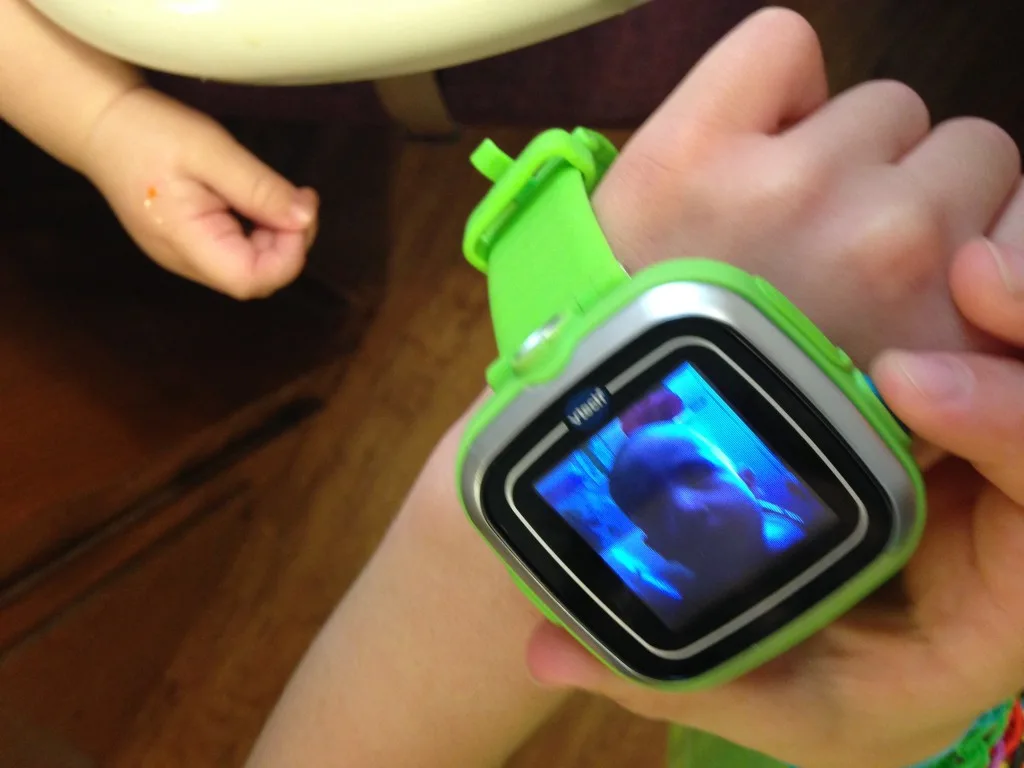 Learn more about the Kidzoom Smartwatch and other VTech products at the VTech Facebook or Twitter pages. Purchase your own at Amazon or the VTechKids.com.
Now YOU have a chance to win a VTech Kidzoom Smartwatch for a child you love! Just enter in the Rafflecopter form below. Good luck!