Everywhere you look, there are signs of fall. Pumpkins, apples, falling leaves, and more are in all of the grocery stores and of course, pumpkin spice recipes! My favorite creamer is back, too. (it's this dairy free pumpkin spice creamer, if you were wondering!) But today, we are talking about apples. Caramel apples to be exact….sitting atop a cheesecake brownie. There are many variations to this delicious Caramel Apple Cheesecake Brownie, but here is the easiest version to make!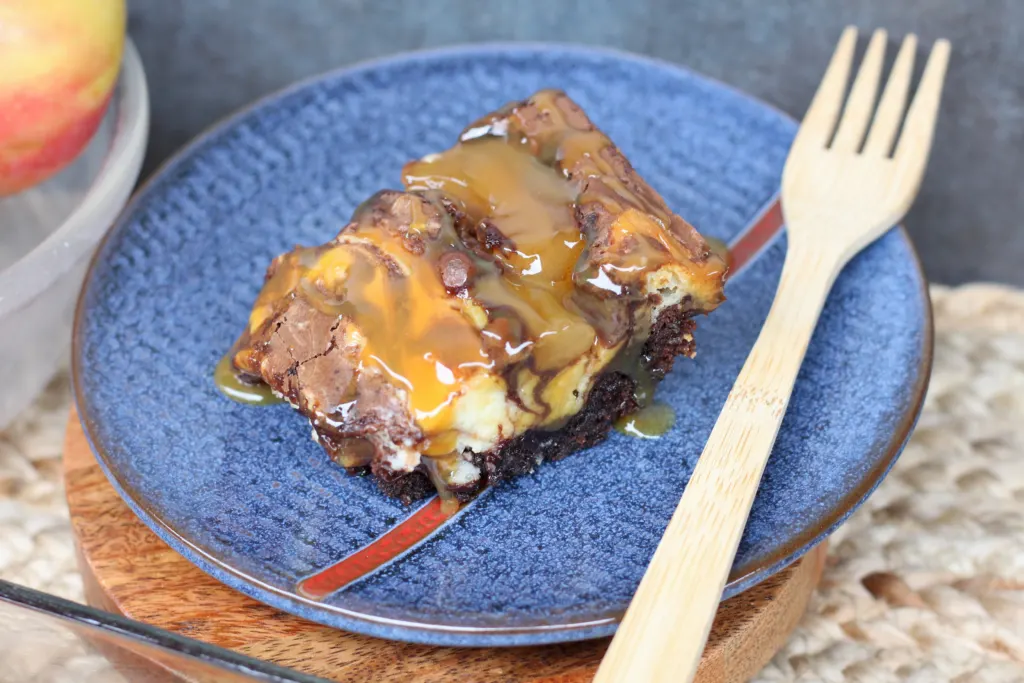 This brownie is ooey gooey from top to bottom! You will make your boxed (or homemade) brownies mix first, then swirl in a delicious cheesecake mixture, then add your apples (I used canned apple pie filling!) and lastly, after everything has cooked, drizzle with delicious caramel topping.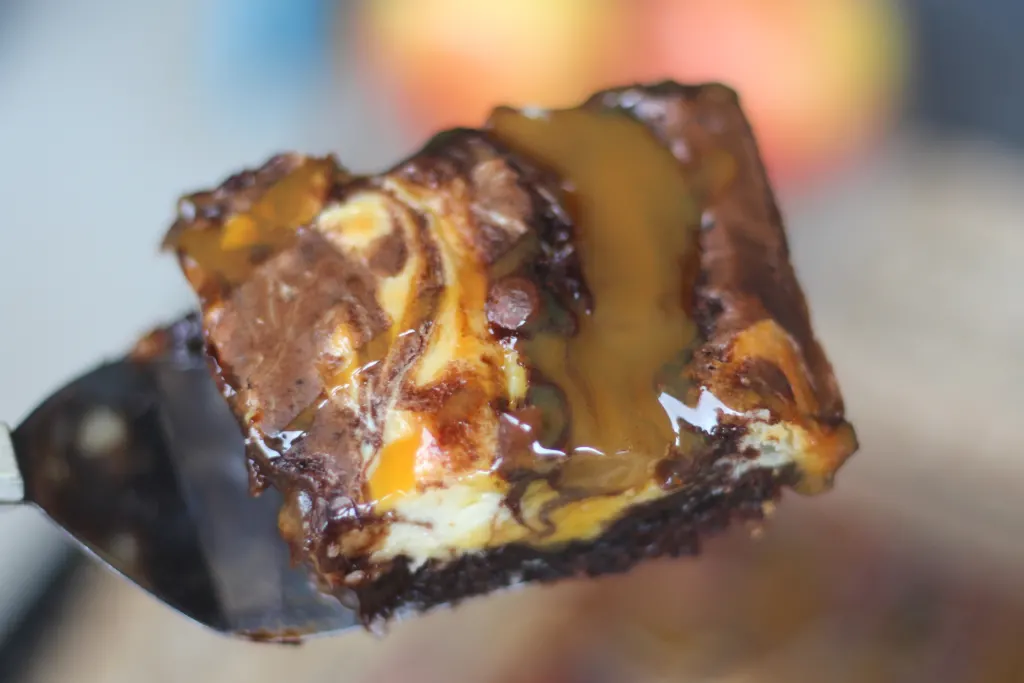 I tried this recipe out on my family and they all loved the caramel cheesecake brownie, but only two were sold on the apple portion. You do what you like, but I think the apple adds a delicious fall flavor!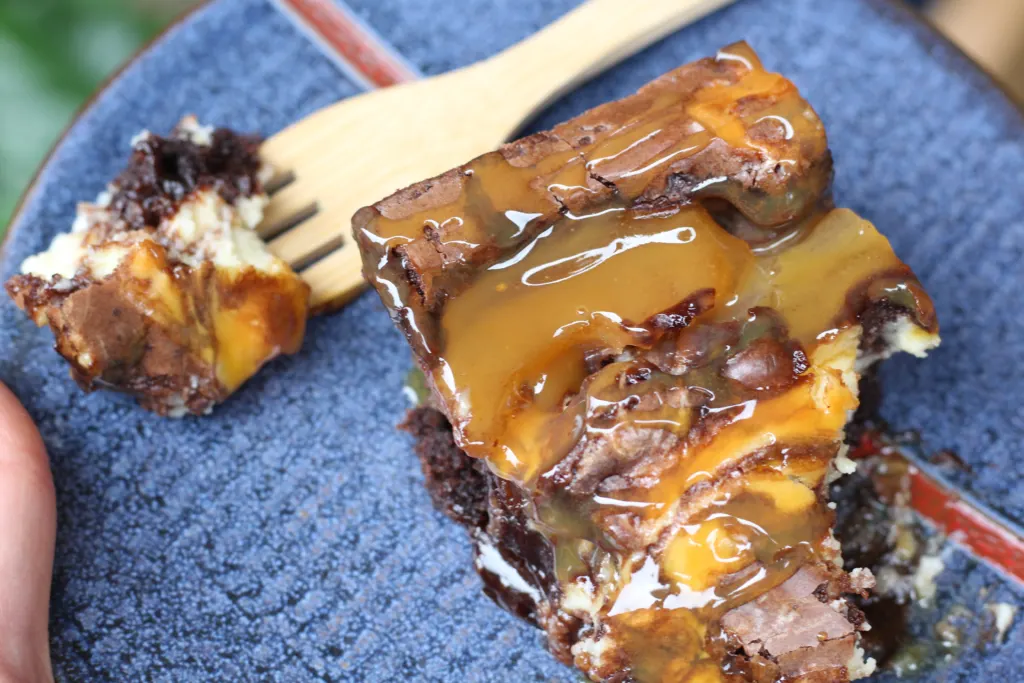 I made my brownies 2/3 with apple pie filling and the rest without…for those who are traditionalists and don't like to live on the wild side…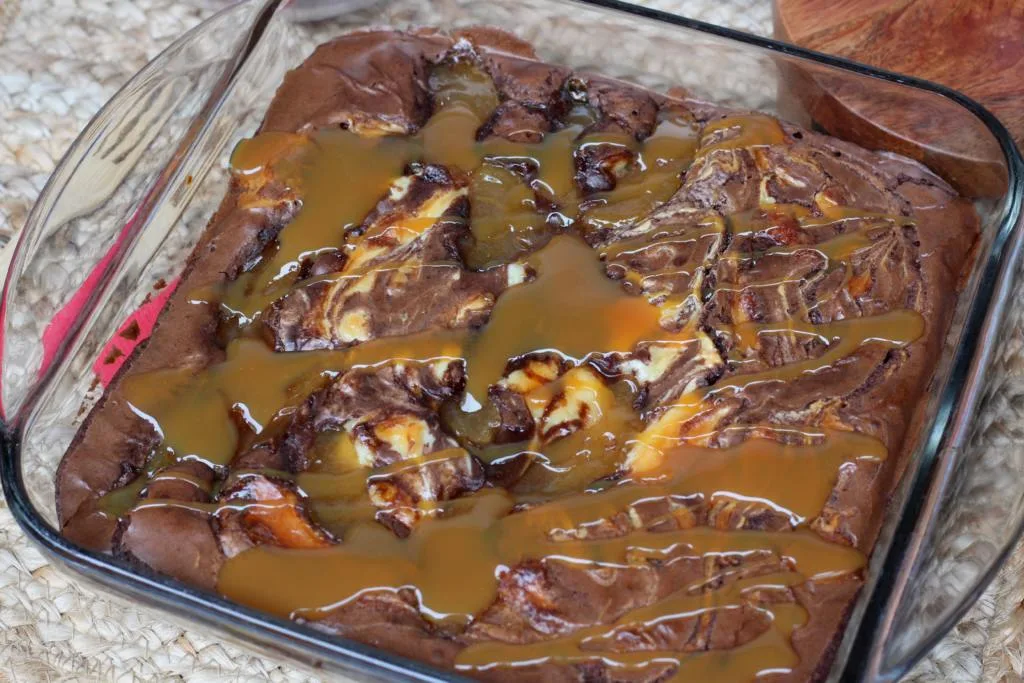 This recipe is definitely a beginner recipe that looks harder than it actually is. If you can read and follow directions, you can make this recipe! It's perfect for tweens and teens to make!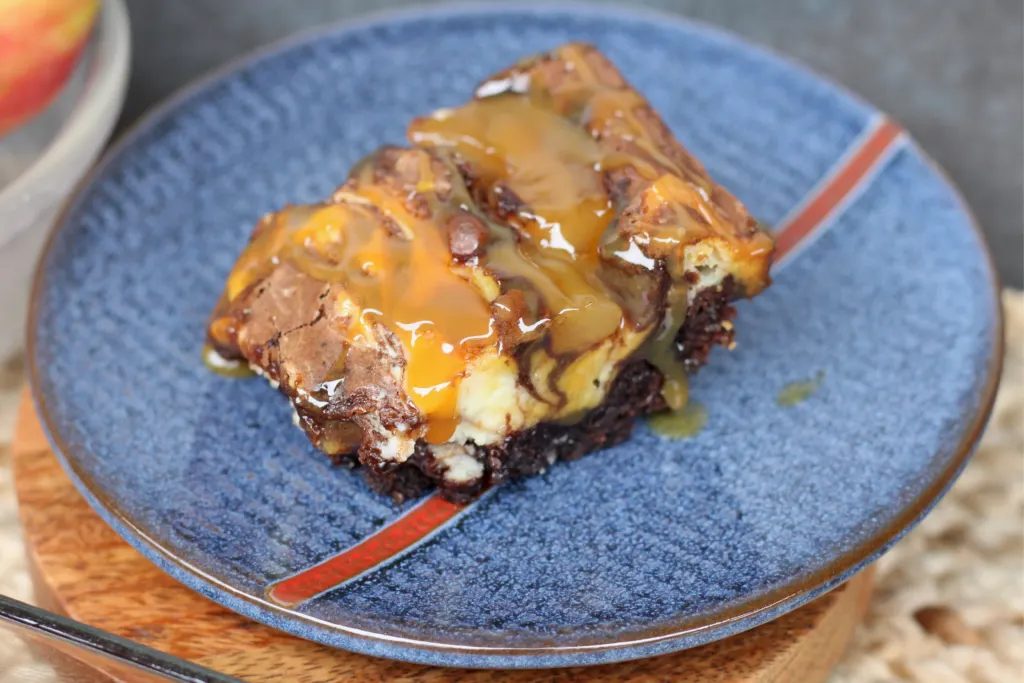 If you want your brownie more gooey than cakey, don't cook it as long. I have a tendency to overcook lyb brownies, but these came out perfect.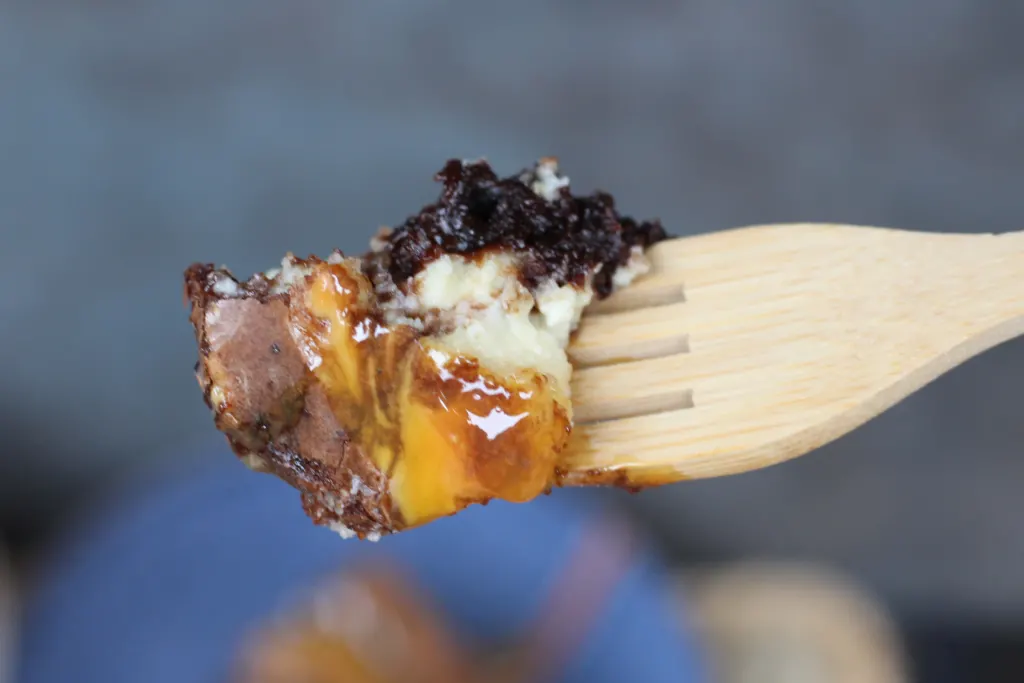 So what do you think? Will you give it a try? If you live on the wild side and try other fruit, let me know. Anything goes with brownies, like these delicious blueberry brownies!
Caramel Apple Cheesecake Brownies