I participated in an Influencer Activation on behalf of Influence Central for WaterWipes. I received product samples to facilitate my review as well as a promotional item to thank me for my participation. The opinions in this chemical free baby wipes post are all mine.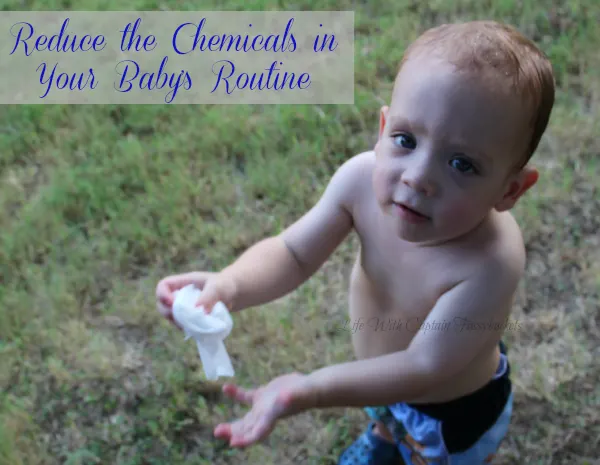 There was no time in my life that I was more careful about what I put into my body than when I was pregnant with the boys. I cut down on caffeine, I avoided hot tubs, sought out the safest prenatal vitamin, switched to the purest body products, only took medicine when it was absolutely necessary, and suffered through allergy season without using a decongestant, all to keep my precious unborn babes safe as possible. It was my responsibility to keep their living environment as pure as possible so they could grow and develop. After the Captain was born, I began to see that the baby products that I had seen so often were not the best choices for his delicate skin. This led me to examine other areas and see what changes I could make to his daily routine. Part of my search was trying to combat his bad eczema, but it was also cutting out unnecessary chemicals.
One area that I really struggled with was baby wipes. These amazing, pre-packaged, pre-moistened pieces of soft cloth that wipe bottoms, faces, spills in the car, leaky bottles, and so much more. Baby wipes are SO handy! In my quest to eliminate unnecessary chemicals, however, I was faced with two choices in the baby wipes area: continue to use these handy wipes, despite the mass amount of chemicals in them, or make my own wipes. I tried making my own with baby washcloths and different homemade solutions, but those aren't exactly easy to throw in the diaper bag and keep track of. Then there was the issue of them getting moldy and the fact that you have to prepare them so often. Alas, I gave up my quest for the perfect, chemical free baby wipe.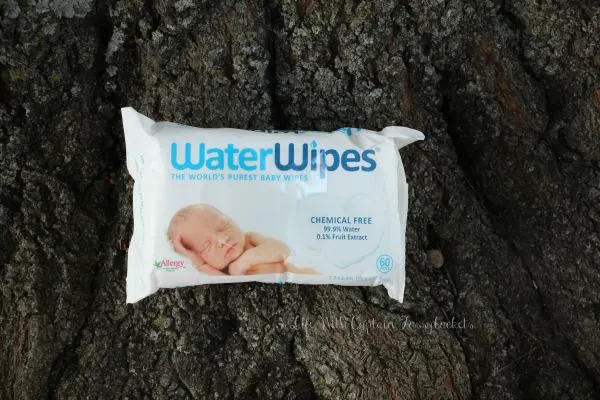 A few months ago, however, my dream came true. The last step in eliminating the chemicals in my kids' life was complete! WaterWipes is a premier European brand of baby wipes that is chemical free and only contains TWO ingredients, 99.9% pure Irish water and 0.1% grapefruit seed extract. WaterWipes are both durable and effective and provide a safer alternative for Baby. WaterWipes do not contain preservatives and the sterile environment within the package is maintained by not interfolding the wipes like other brands do. It is best if the wipes are not moved to a different container. Also, while the package of wipes will keep for 15 months, it is recommended to use opened packs within one month.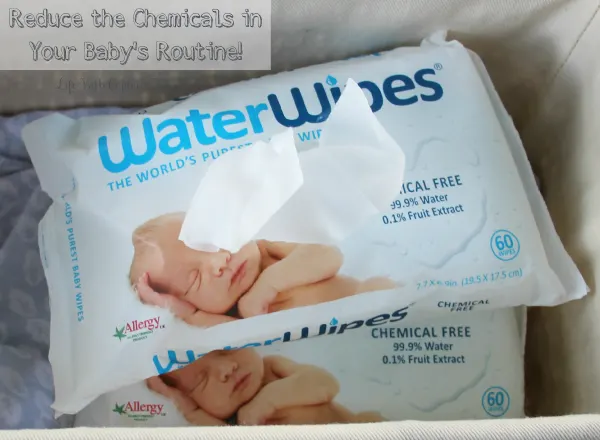 Learn more about these fabulous WaterWipes and take advantage of the 2 for $6 deal at Babies "R" Us!