Easy Cherry Limeade Cookies are made with store bought sugar cookie dough mix, Sonic Cherry Limeade gelatin, and a few other simple ingredients to make a crunchy, delicious treat! Top with vanilla icing for more flavor!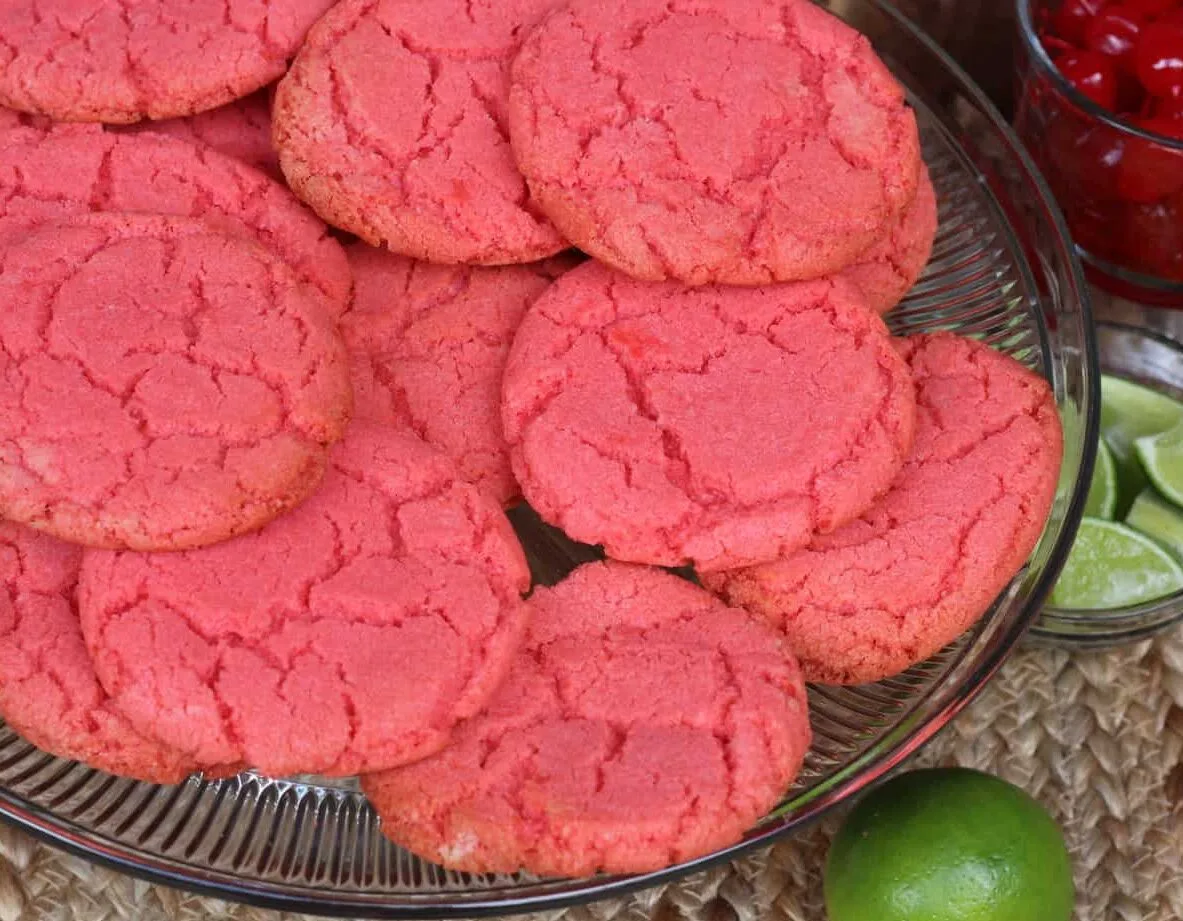 Are you looking for a unique twist on a classic sugar cookie? Do you love Cherry Limeade drinks from Sonic? Then these Cherry Limeade Cookies are perfect! Whether you are hosting a summer party or simply craving some sweet, tangy, fruity dessert that is easy to make, these cookies are guaranteed to impress.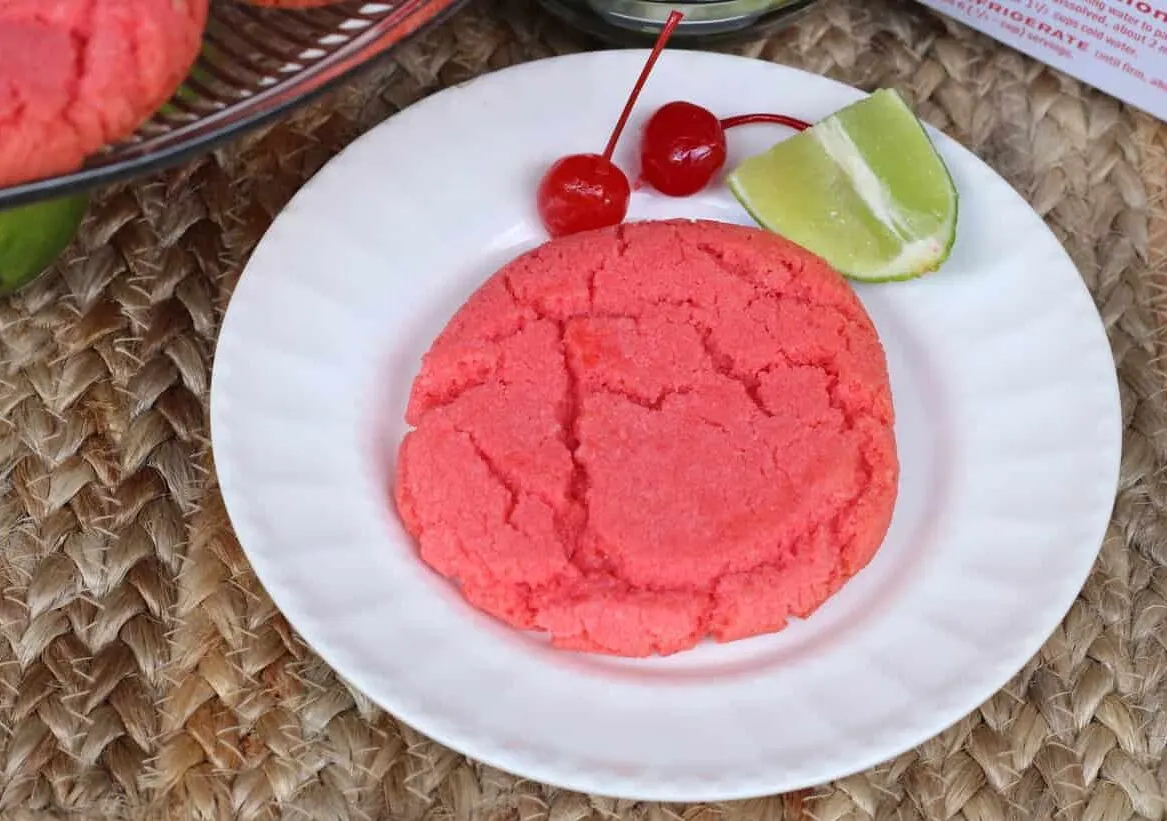 With their vibrant flavors and mouthwatering combination of cherries and lime, these Cherry Limeade cookies are a true crowd pleaser. Even if you are a beginner, you will be able to make these delicious cookies. It is super simple!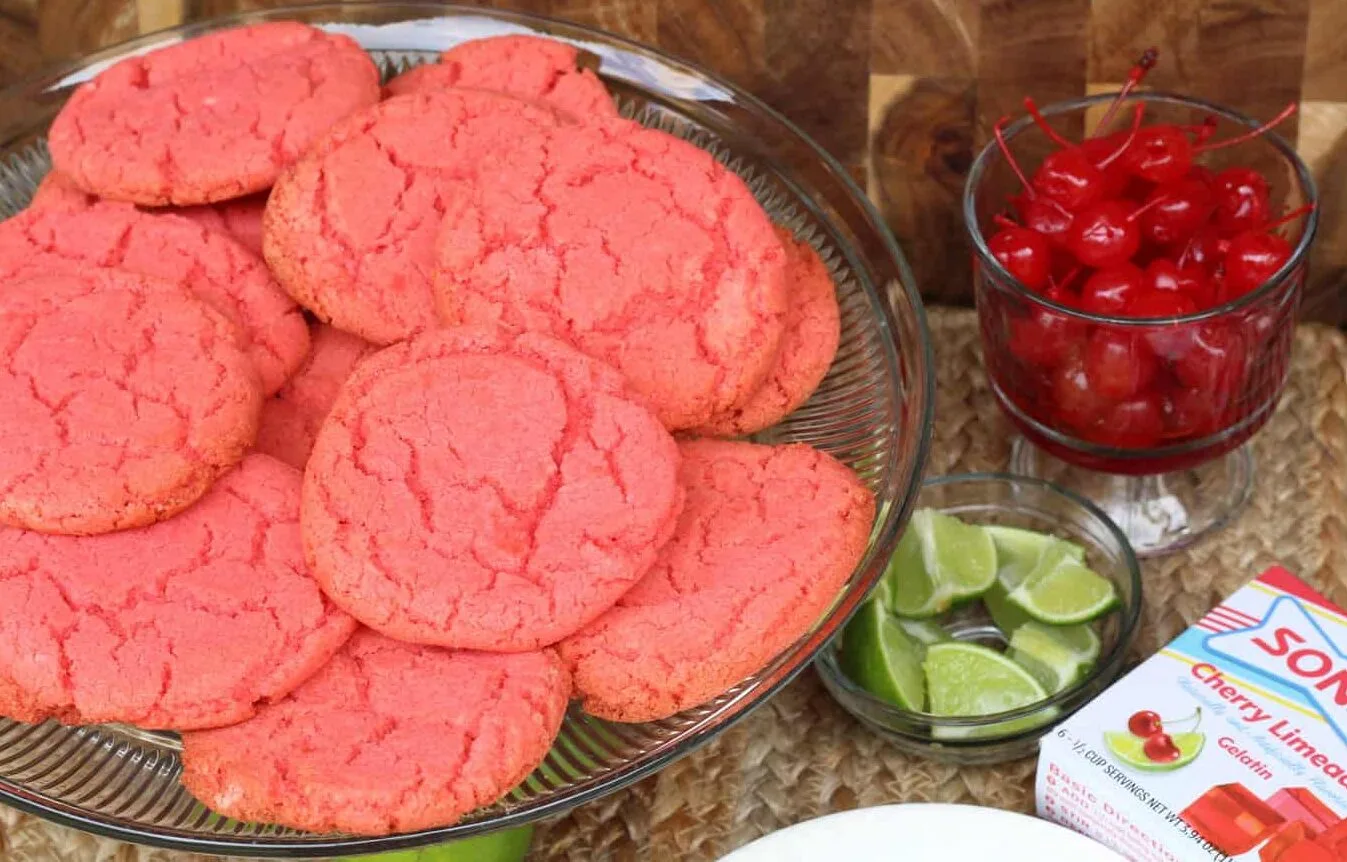 These cookies came out a bit crunchy, so you may want to undercook them a bit. Another option is to mix the gelatin with hot water to dissolve the gelatin before hand, but I haven't tried it. I would probably ice these if you're not planning on serving them right away, because they do tend to get crunchy. But right out of the oven, they're so delicious and soft!
Enjoy these Easy Cherry Limeade Cookies!