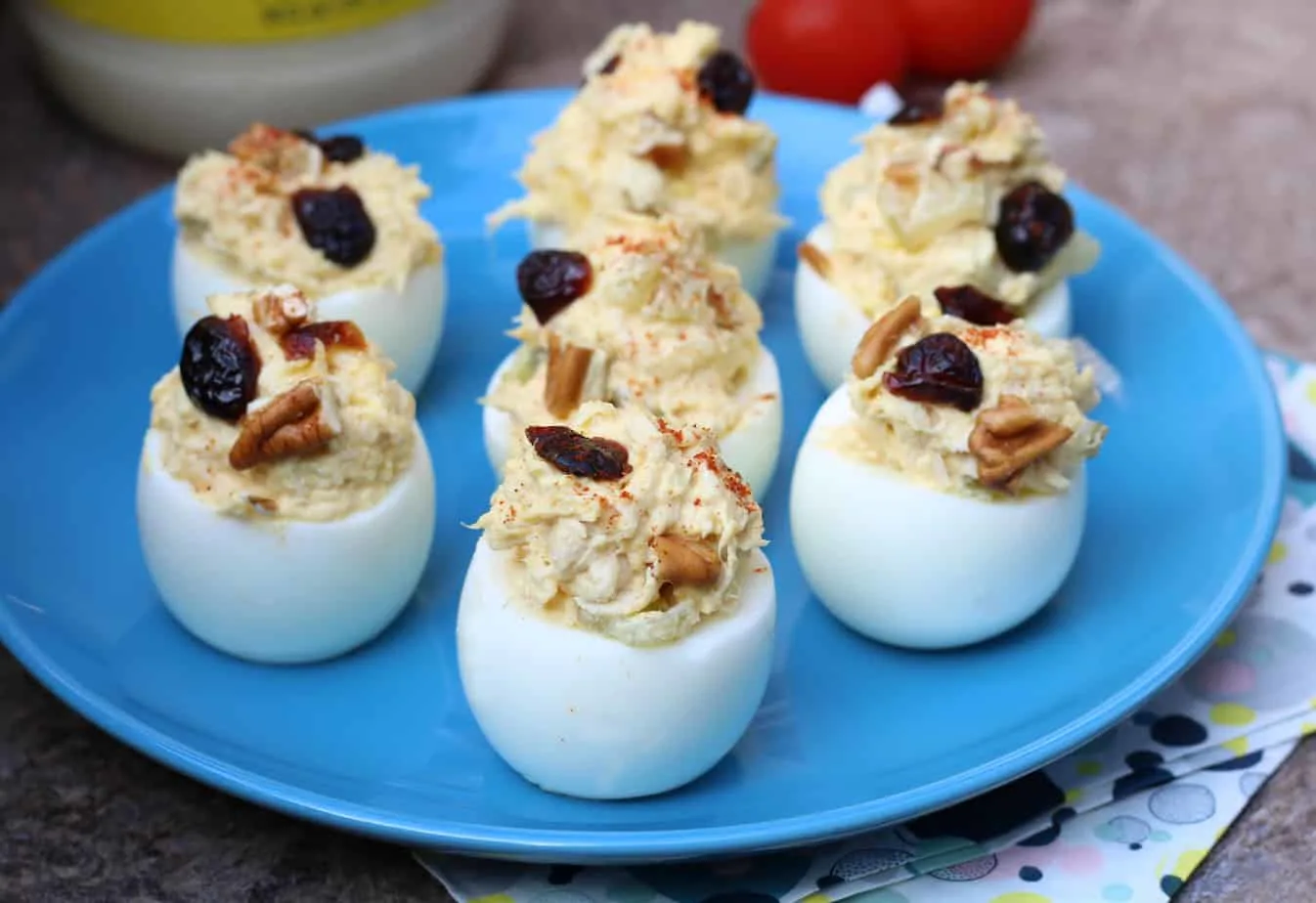 Deviled eggs are a staple at potlucks and bbqs, but they are a welcomed addition to any party, meal, or celebration. These Chicken Salad Deviled Eggs take the traditional deviled eggs up a notch and turn it into a delicious side item OR meal!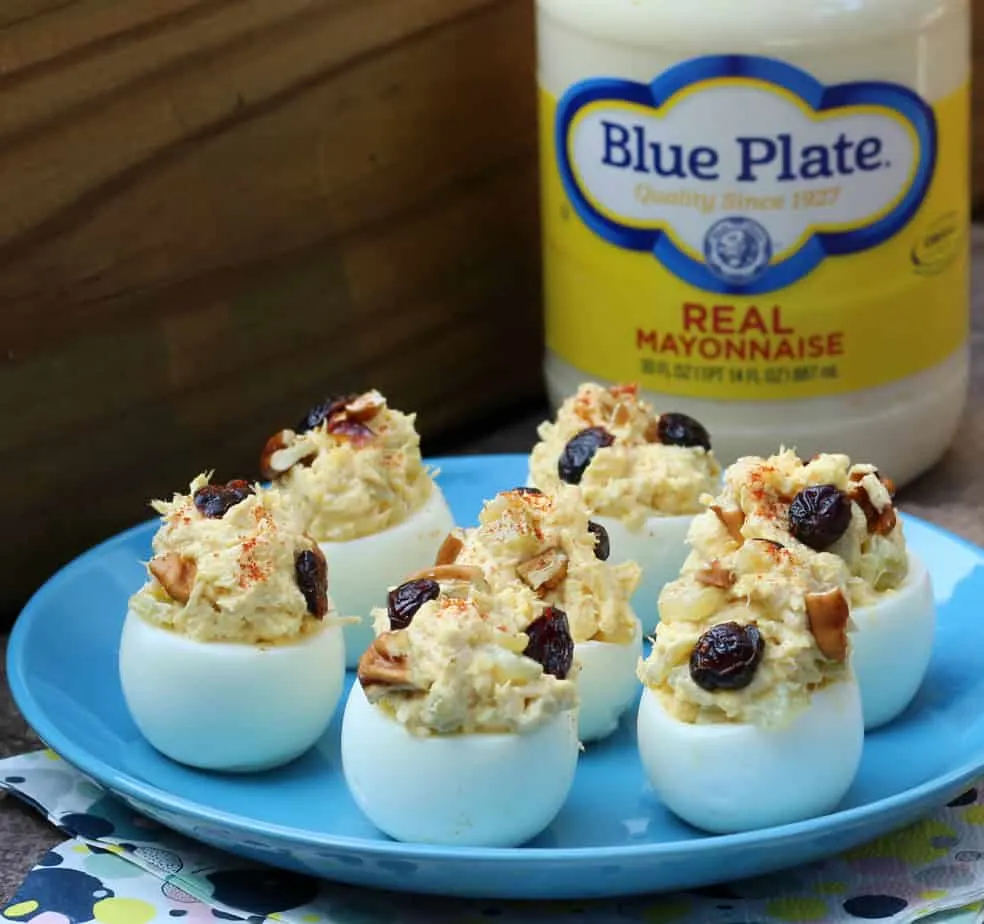 I love seeing chicken salad sandwiches on a menu when we go to delis and hometown restaurants. Every restaurant has their own special touch to their recipe, and I just love it. These chicken salad deviled eggs are my latest special touch!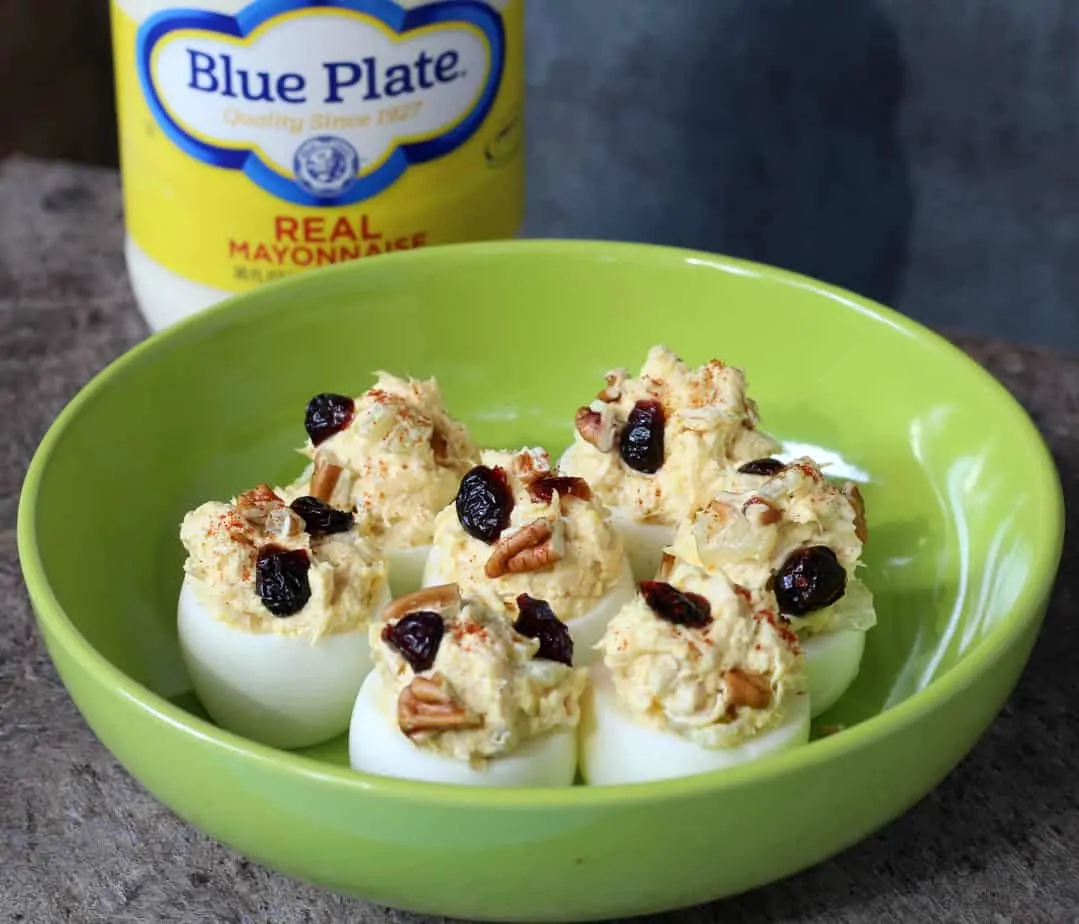 When I make chicken salad at home, I can use all of my favorite ingredients, like dried sugar free cranberries, pecans, and Blue Plate REAL Mayonnaise.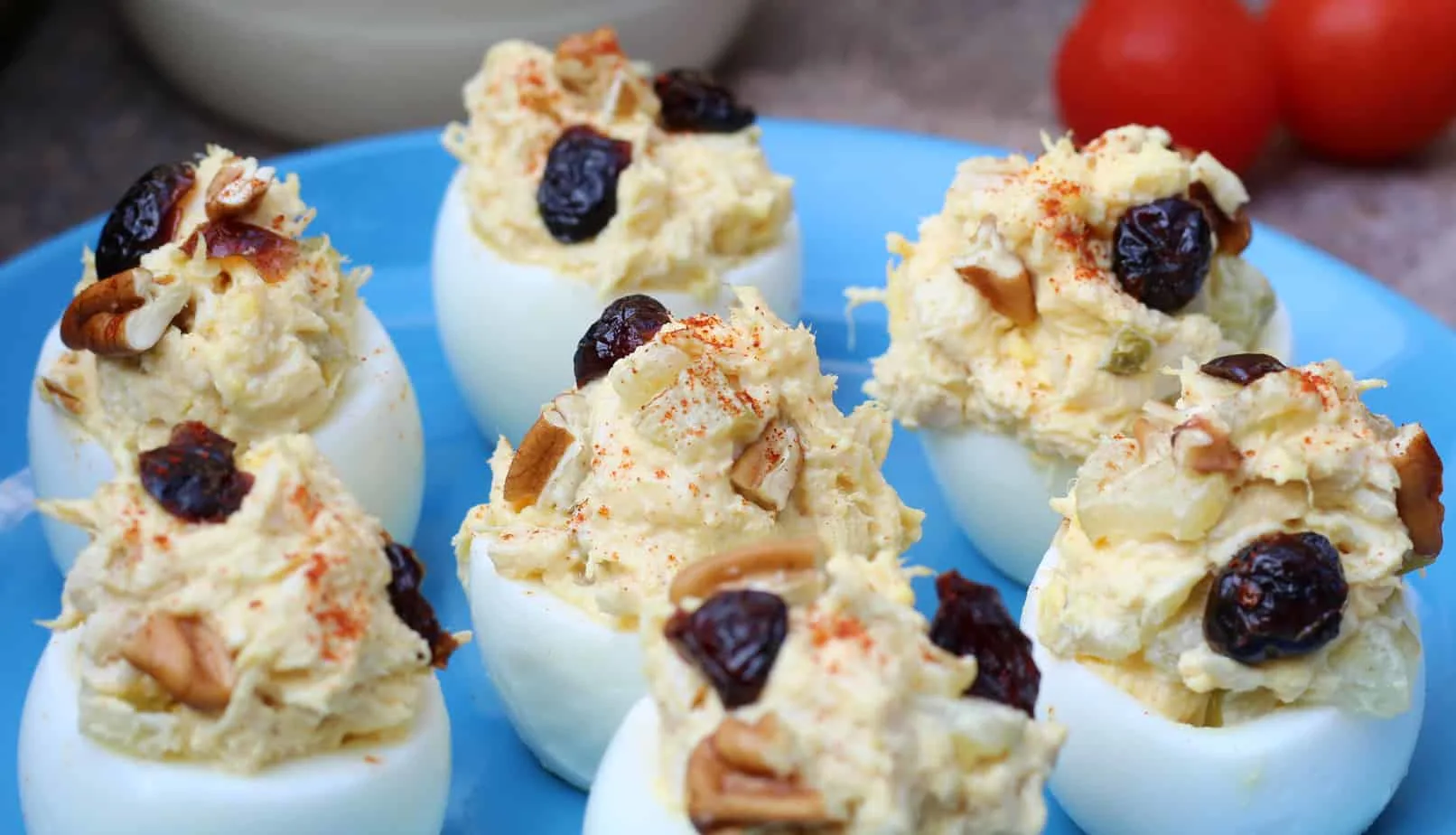 See how I elevated Macaroni and Cheese!