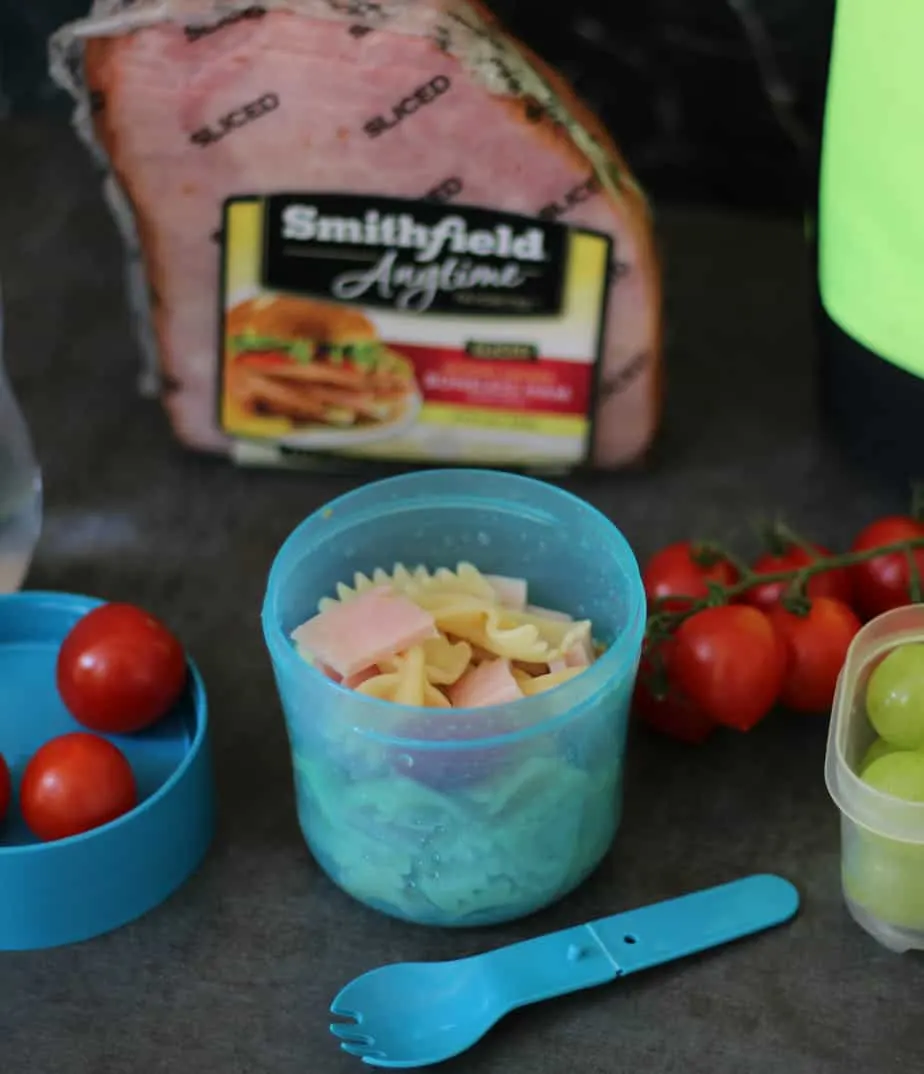 School has started and so far, it is off to a great start! I made sure to make a run to the grocery store to stock up on lots of essentials that make school so much easier. I found a few new lunchbox containers that make transporting the boys' favorite foods super simple, too! This little blue cup with lid and spoon is perfect for a serving of Ham Bowtie Pasta for their lunchboxes!
One thing I stocked up on was Smithfield® Anytime Favorites® sliced Hickory Smoked Boneless Ham. This is a lifesaver, as it can be used to make sandwiches, sliders, or even quesadillas for lunchboxes OR cut up and served as a topping for baked potatoes, nachos, and more. Smithfield Anytime Favorites come diced, sliced, cubed and even steaks to make meal time quick and painless. Try Smithfield in omelets, casseroles, salads, pizzas, and more because, let's get real…we busy moms are looking for quick, easy meals that the family will love that we don't have to slave over all day!! This is an easy way to add protein to your family's meals.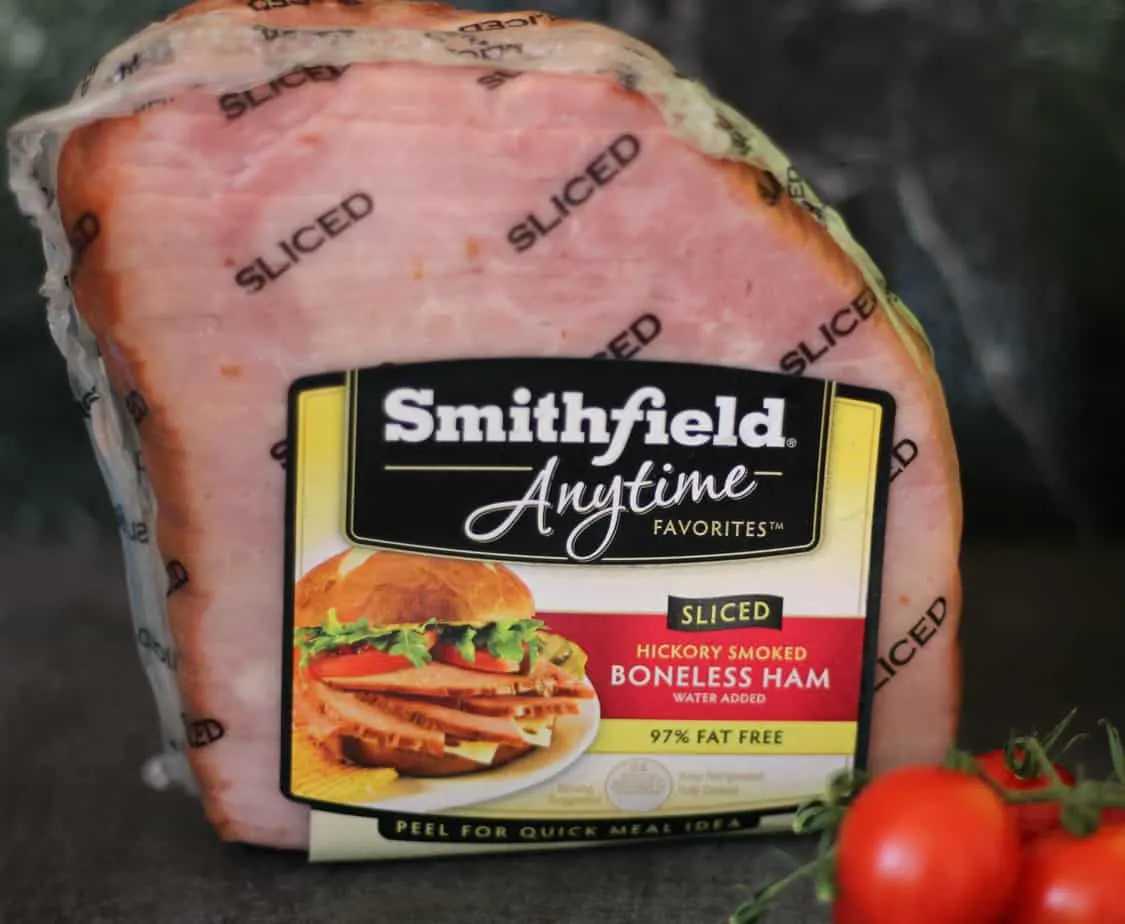 I used this delicious ham as a starting point for a light meal that is delicious for kids in the lunchroom or a working parent in the office or at home. It even makes a quick, easy meal at dinnertime when you have only a limited time between school and practice!
I combined the sliced, chopped ham with cucumbers, tomatoes, bowtie pasta and Italian dressing because those are flavors my youngest really loves, especially!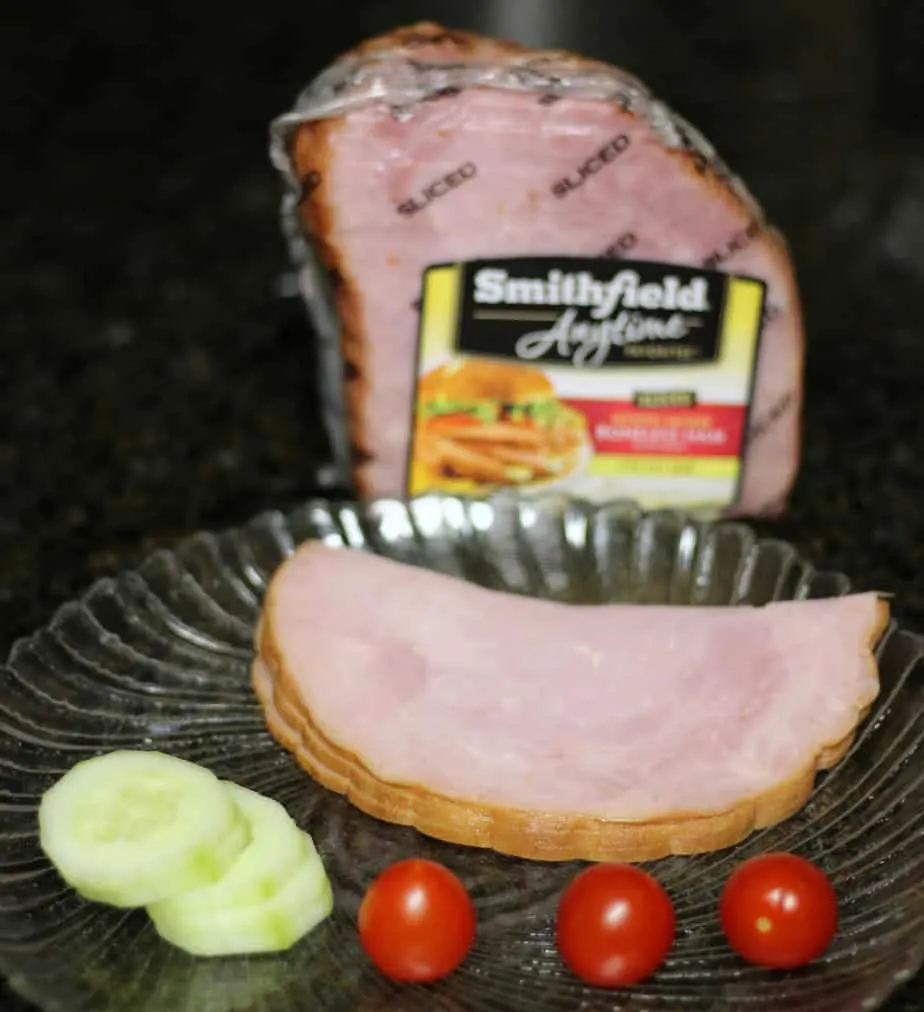 Pasta! This can be cooked on a Sunday afternoon and stored in the fridge for different recipes all week, making it super easy to grab and go in the mornings or for quick dinners.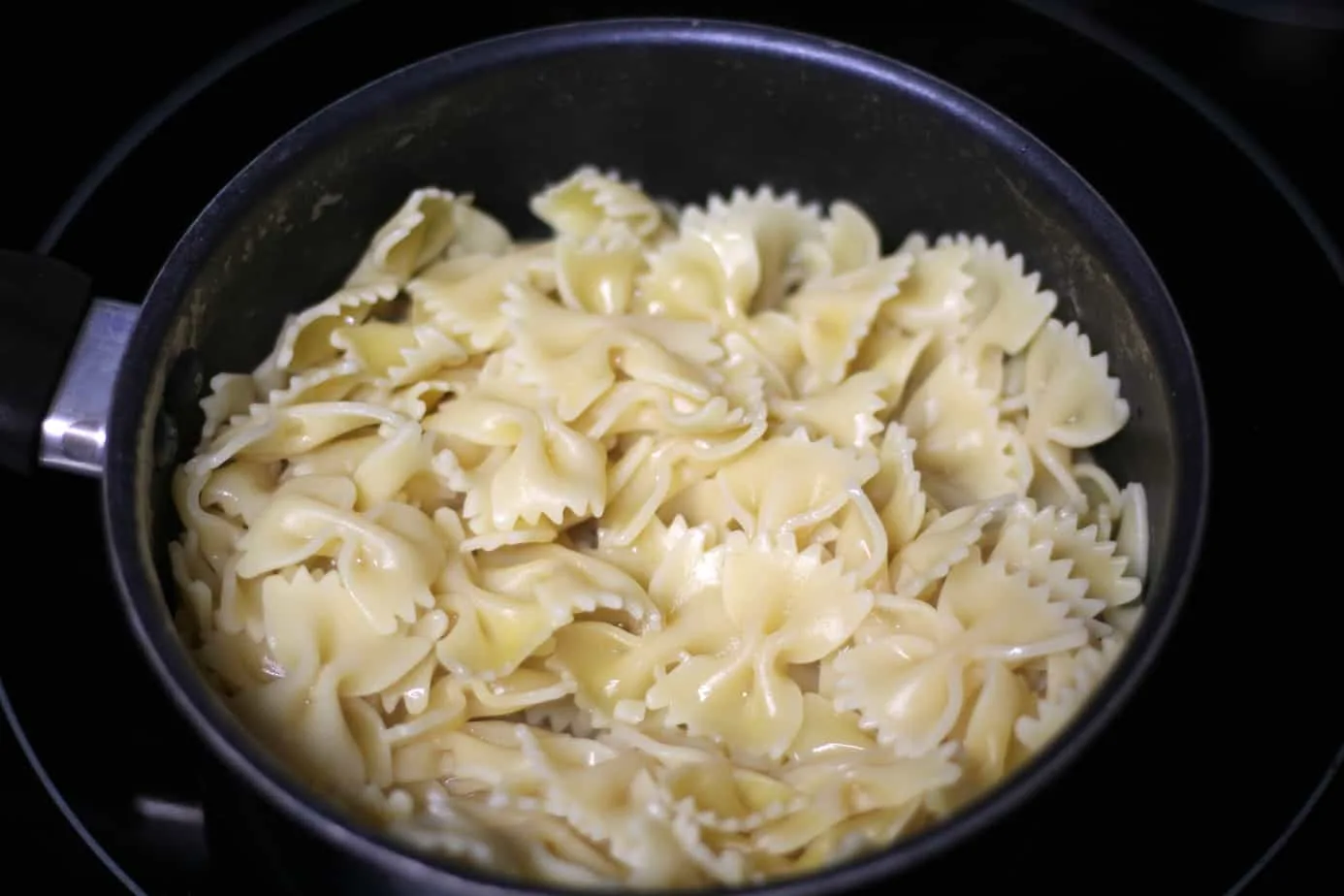 This cute little container was perfect for the Ham Bowtie Pasta lunch for his lunchbox. I put a few tomatoes in the top compartment if he wanted to eat them separately!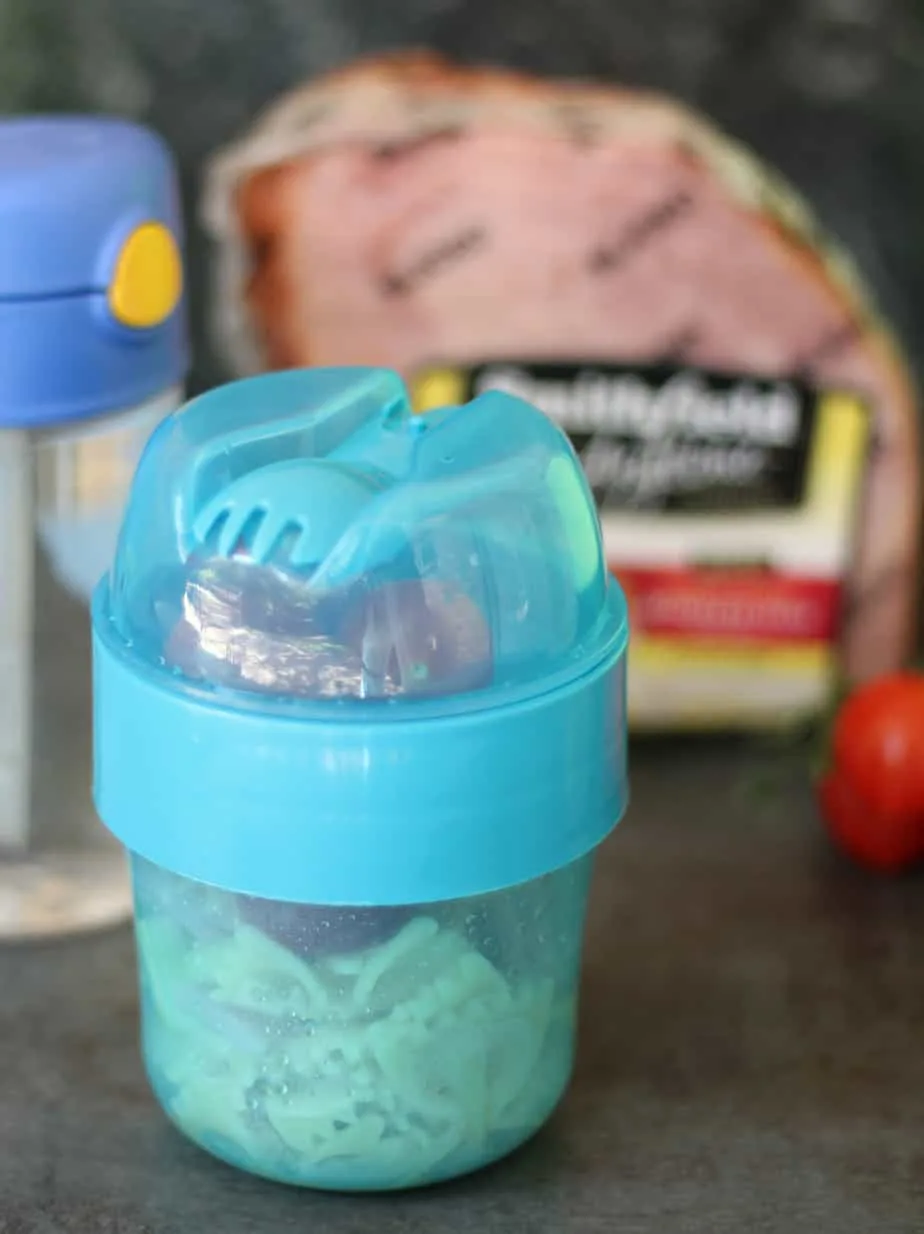 This pasta can be eaten hot, cold, or room temperature, which makes it super easy to work with.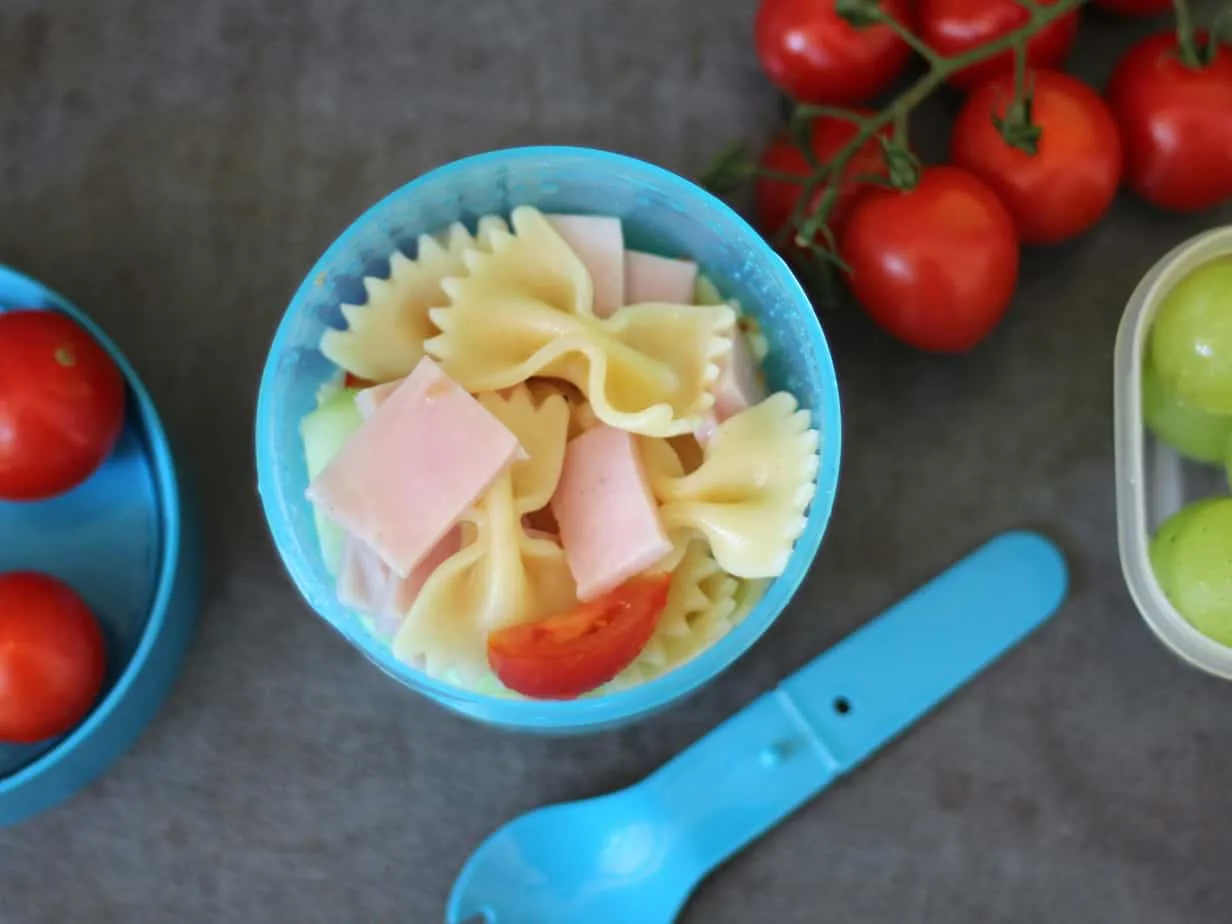 I love that it stores so well, making it easy to make ahead of time and store in the fridge OR throw it together last minute. Hubby enjoyed a bowl for himself at lunch, too!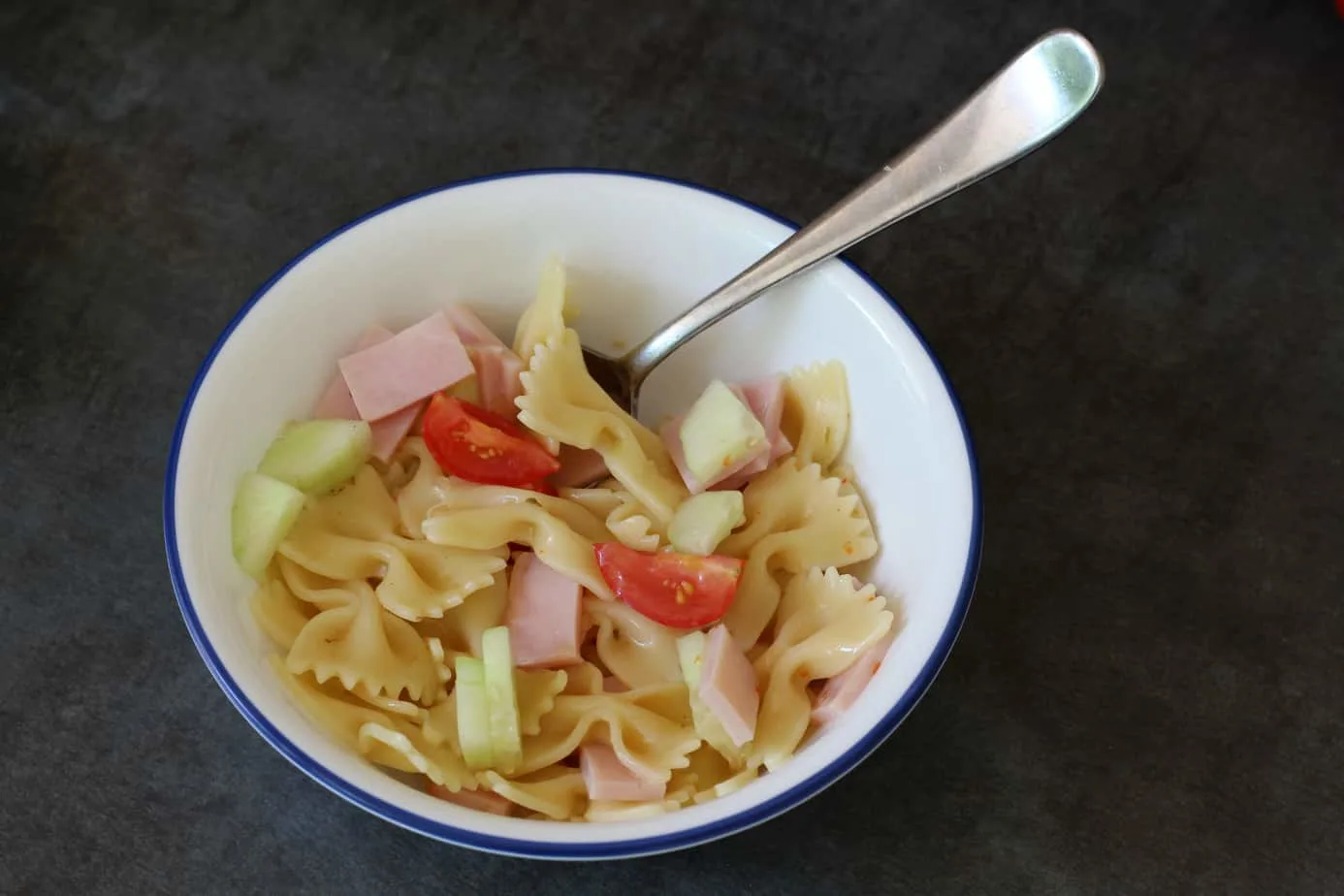 Don't miss my recipe for Roast Beef Zoodle Soup!