Everyone who knows me, knows by now that I love my air fryer and I love making new air fryer recipes! I made these air fryer breakfast pockets awhile back and they were a huge hit, both with my family and the online community! I wanted to use Once Again Amoré chocolate and almond spread to make a delicious recipe that would be great for breakfast, snack, or dessert, and I made it SUPER easy so if you have these two ingredients and an air fryer, you can do it! BUT if you do not have an air fryer, the beauty is that you can cook it in the oven just as easily.
This recipe is so ridiculously easy that it is a great beginner air fryer recipe or recipe for kids. It involves flattening out store bought puff pastry and spreading Once Again Amoré spread on top, then rolling and cooking. YES, it really is that easy!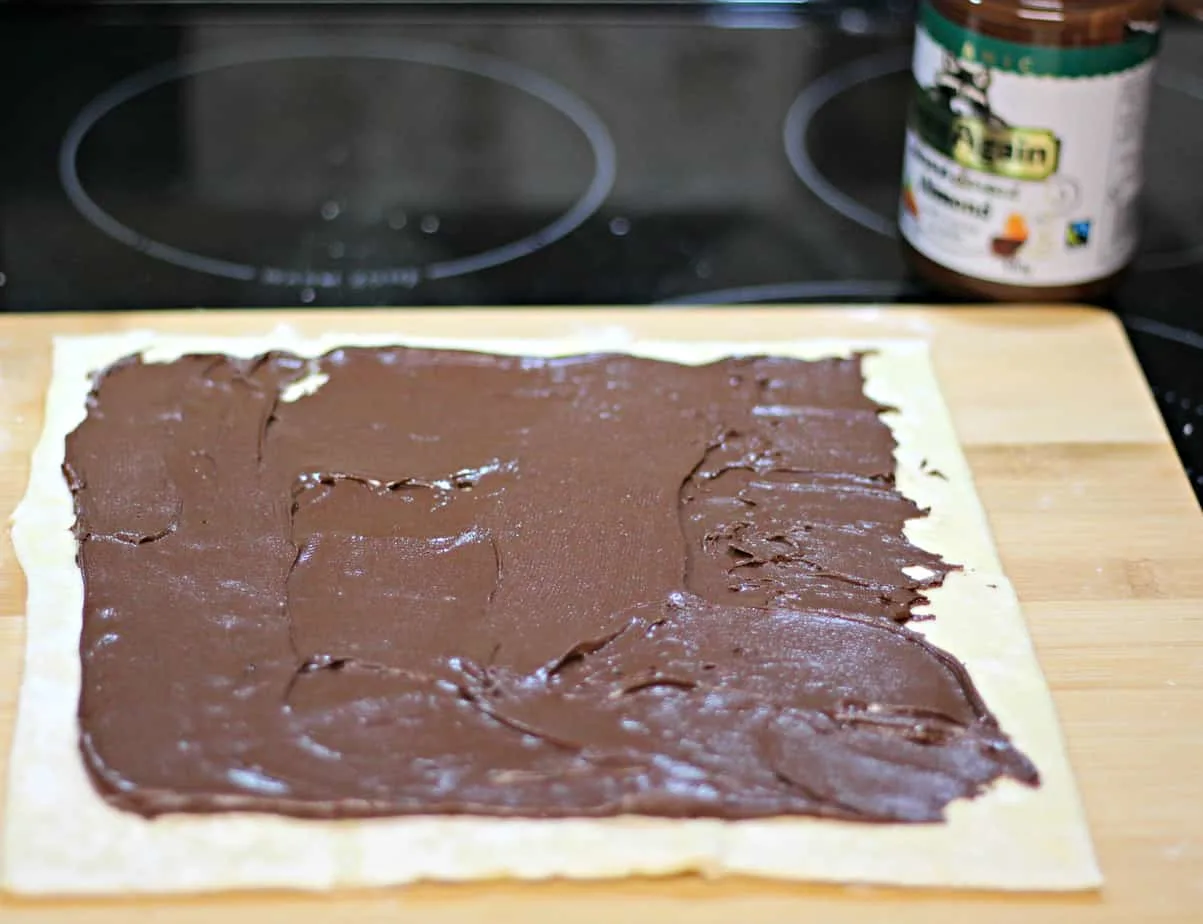 Scroll down for the full recipe for this air fryer pastry!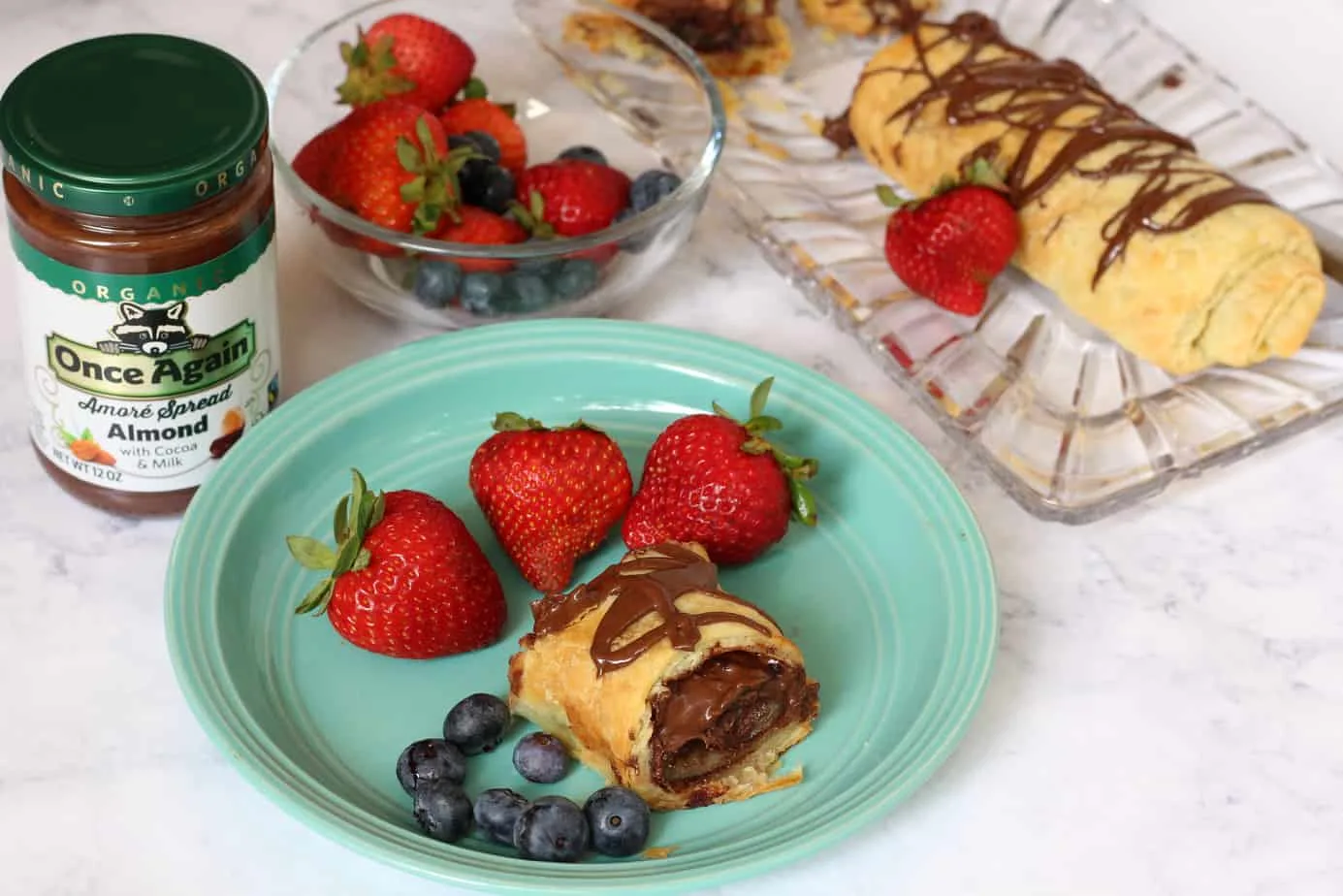 Once Again Nut Butter is an employee-owned business that has been manufacturing nut butters, seed butters, and honeys since 1976. (Check out my Peanut Butter Rice Krispie Treat Bunnies, made with Once Again Peanut or Sunflower Seed Butter!) Their nut and seed butters are all Certified Gluten-Free, Non-GMO Verified, Certified Organic, and vegan. Once Again Nut Butter follows Fair Trade and Sustainability standards for their farm partners, suppliers, and prices.
About Once Again Amoré Spread:
Amoré Spread is a gourmet dessert butter that is healthier than other dessert butters. Made with organic cane sugar, organic almond paste, organic skim milk powder, organic cocoa powder, and organic sunflower oil, their recipe is clean and great for the whole family. It also provides a nice alternative to peanut butter.
Once Again products are available to purchase at natural food stores throughout the United States and on Amazon.