Peanut butter and chocolate go hand in hand, but what about rolling peanut butter oatmeal bites in shaved chocolate? That's the general idea of these chocolate coated peanut butter balls with oatmeal! Keep reading to find out the best way to get the best grated chocolate, too!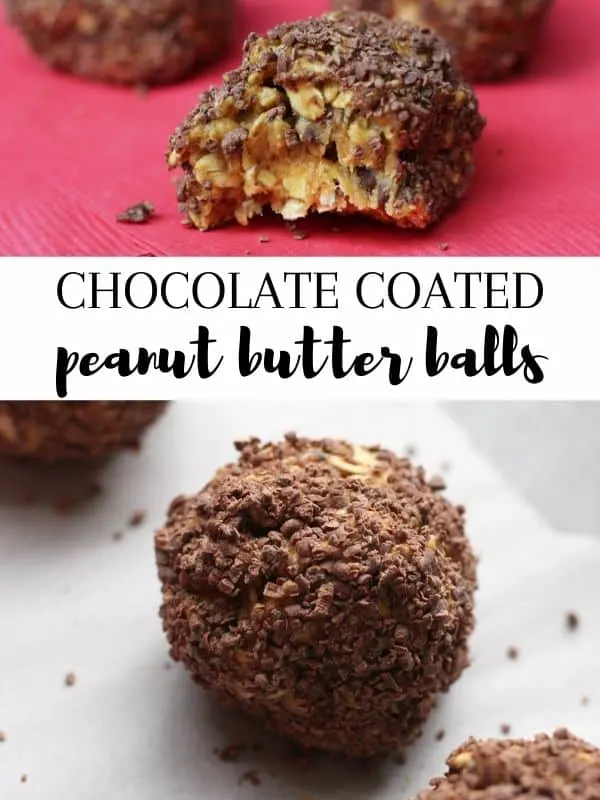 These peanut butter oatmeal bites have been a favorite of my oldest since the very first time I made them. They are so, so good! He has even learned to make them himself! We keep them in the fridge, and they are good to go for a quick snack or addition to his lunchbox.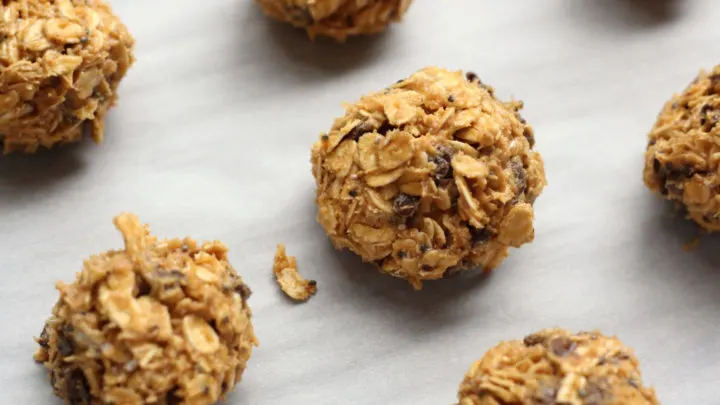 They are so delicious by themselves, and really pretty clean and healthy, too. They pack a good energy punch to get you through the mid afternoon slump, too!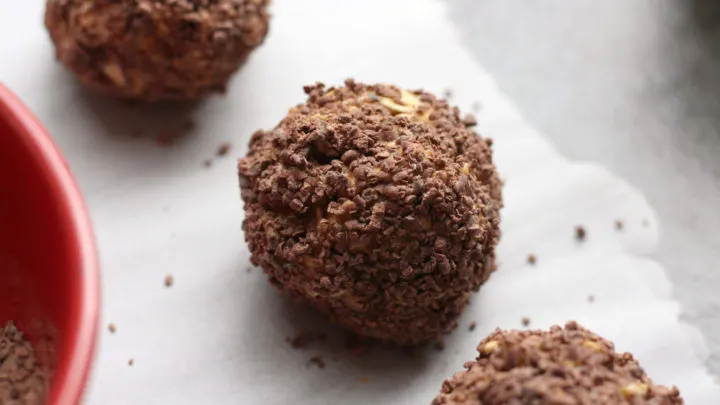 But when you take these little peanut butter energy balls and roll them in grated chocolate, it becomes a decadent, delicious, still somewhat healthy-ish snack!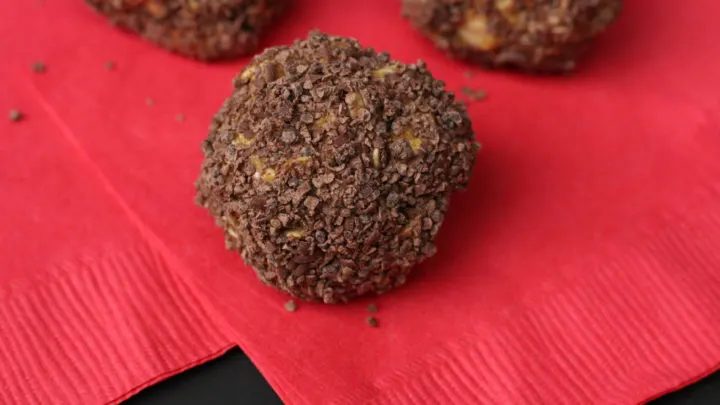 You can use any kind of grated chocolate, but I recently found this finely grated chocolate and I love it, because it has some extra flavors mixed in!