This chocolate covered strawberry Mickey Mouse cereal bars was brought to you by Post cereals. All opinions are mine.
As a child, I always loved it when my mom made peanut butter cereal balls. They were SO good and would disappear very quickly. While these ARE delicious (especially with Malt O Meal Peanut Butter Cups!), I wanted to make a different cereal bar that wasn't focused on peanut butter so my littlest could enjoy it.
I picked up some Honey Bunches Of Oats with Real Strawberries cereal at Walmart because my husband LOVES it, but it was THE perfect cereal to make this recipe with! It turned out so delicious!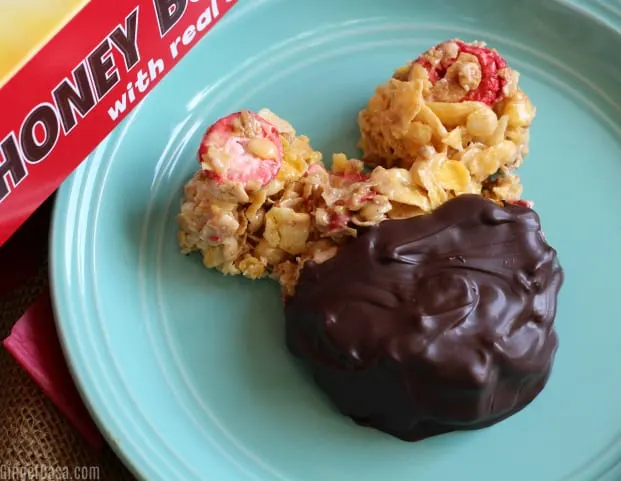 Chocolate Covered Strawberry Cereal Bars