How To Upgrade Your Front Door For A More Elegant Look was brought to you by Zabitat. All opinions are mine.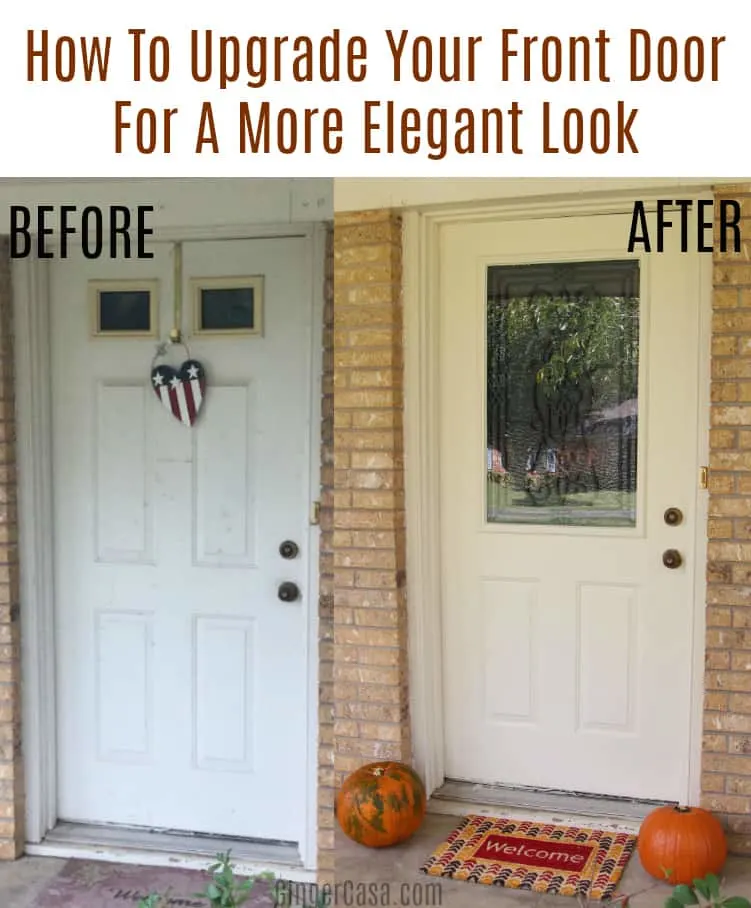 When we moved into our home over six years ago, the door looked great. It's amazing how three kids and six years have taken a toll on it. There were scratches, black spots, and lots of wear and tear. I had "paint the front door" on my to do list for over a year when I received an email from Zabitat. Upon looking at their website, I was in awe of the amazing door transformations and knew we needed one, too. It was time!
I was intrigued with their glass door inserts. Instead of replacing the whole door, customers have the option of either having a glass door insert shipped to them and completing a DIY project OR if you are a little nervous about doing it yourself, a professional can come and install it for you in a couple of hours.
Before arranging a shipment or time for an installation, you need to measure your door in a specific way, according the the website directions. Then, you need to pick which glass insert you want!
Our sad door, before: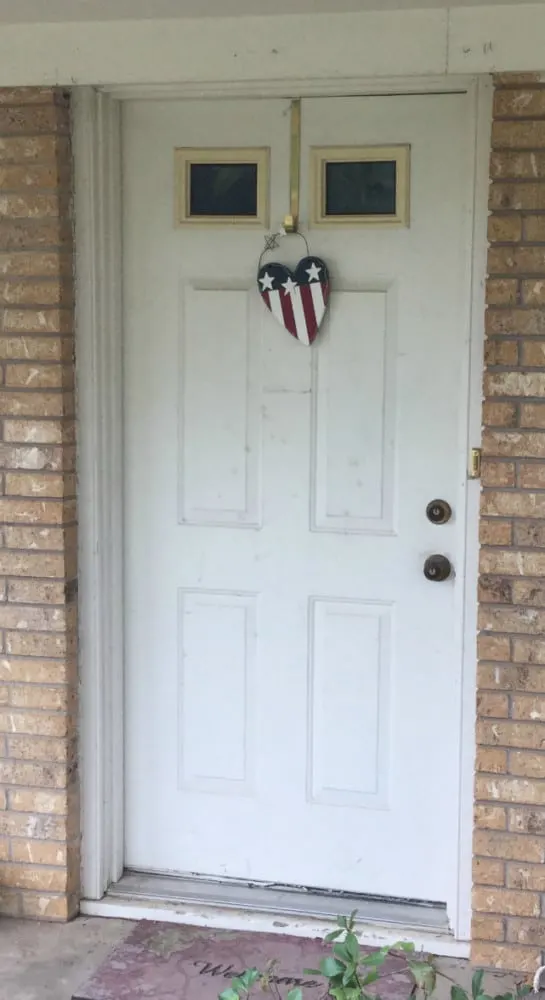 We scheduled a time for a Zabitat installer to come out. He showed up right on time and did an excellent job. I was curious about how it would work, but Jason knew what he was doing. The first thing he did was take the door down and hang a tarp in the doorway, which I appreciated!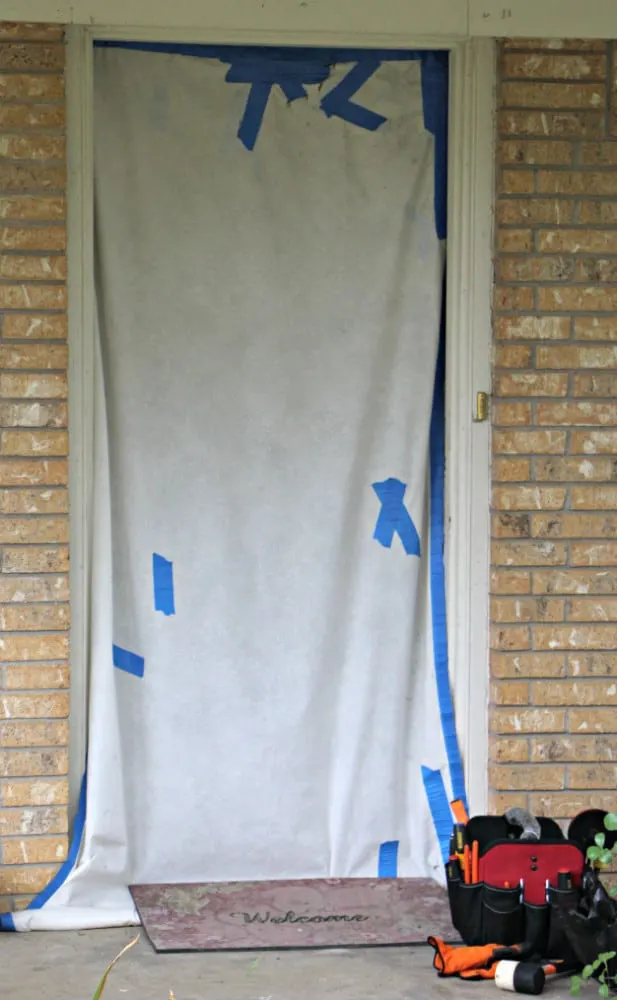 The setup was easy in the front yard.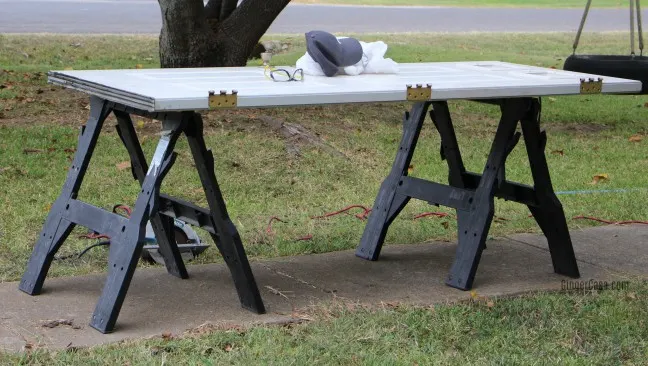 He then taped off the area of the door that he would need to cut out so the glass insert would fit.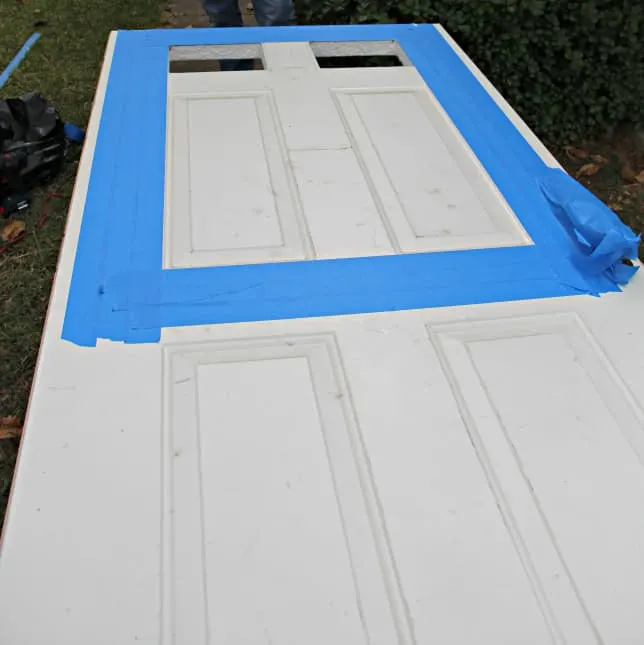 Then he set to work! He very carefully cut the door.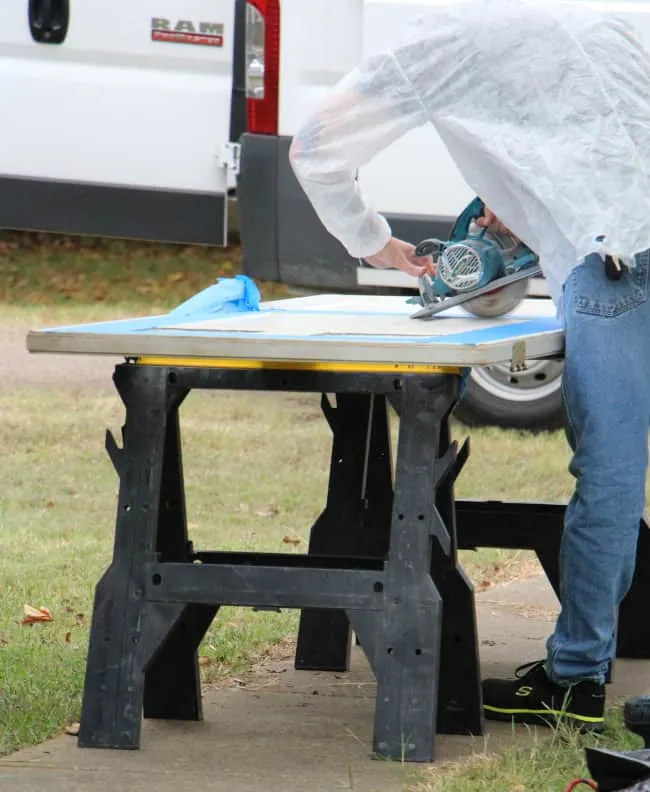 This was a pretty cool process. If you are handy with tools and a do-it-yourselfer, this would be a fairly easy project, but we were not ready to tackle it quite yet. And Jason did a great job!!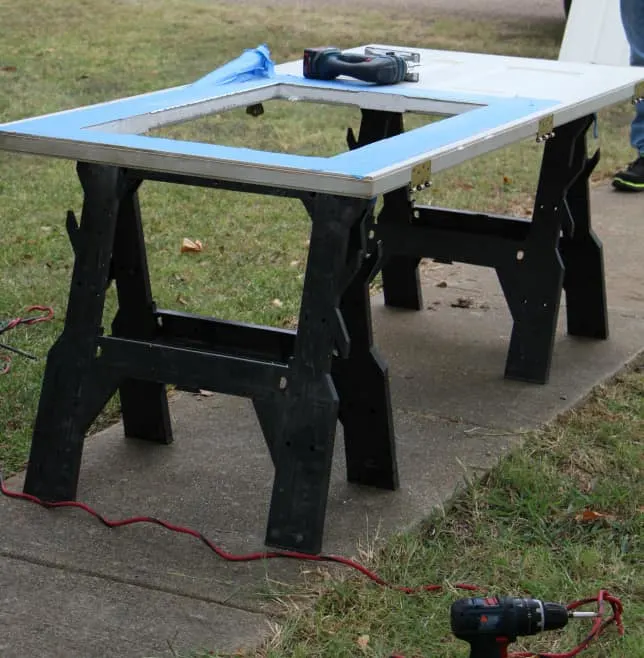 He then put the door back on the hinges.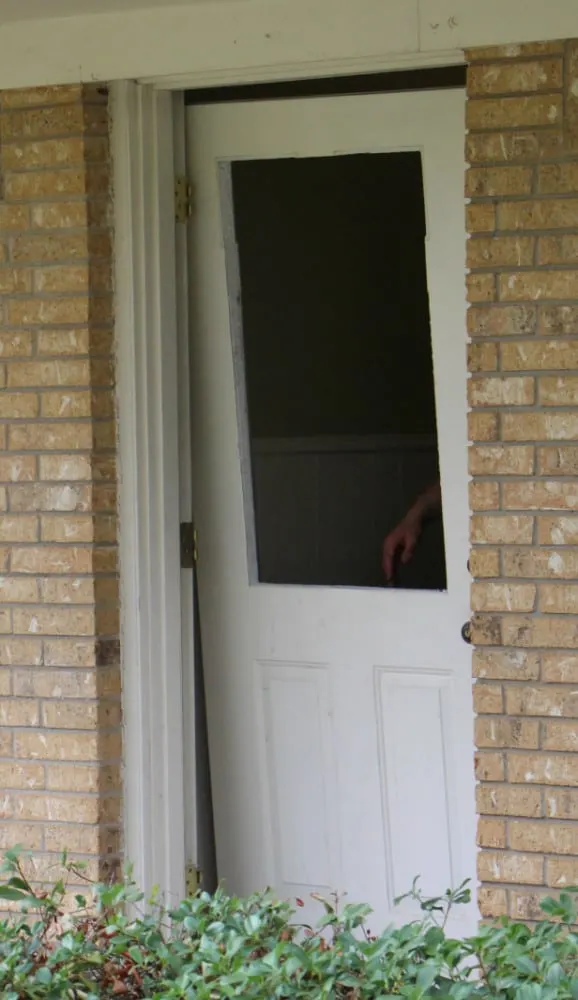 Next step, unload the glass insert. The panels are thermally sealed for air and water-tight performance. There is also a 20 year glass seal warranty.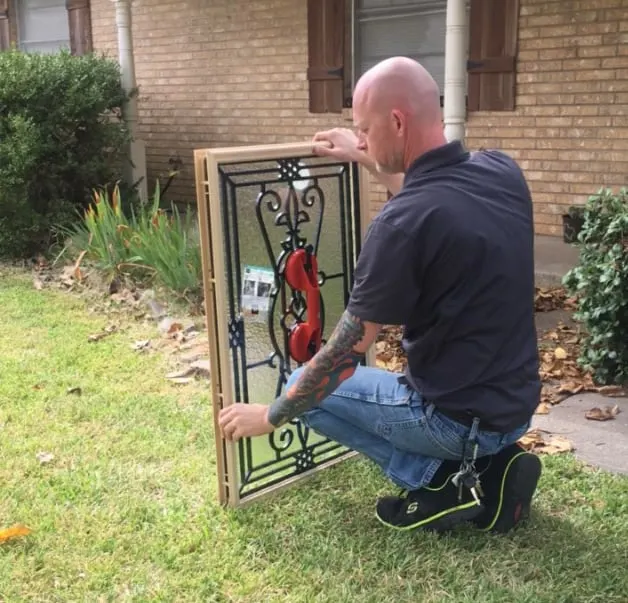 He then placed it carefully into the door and secured it well so it would hold up to anything!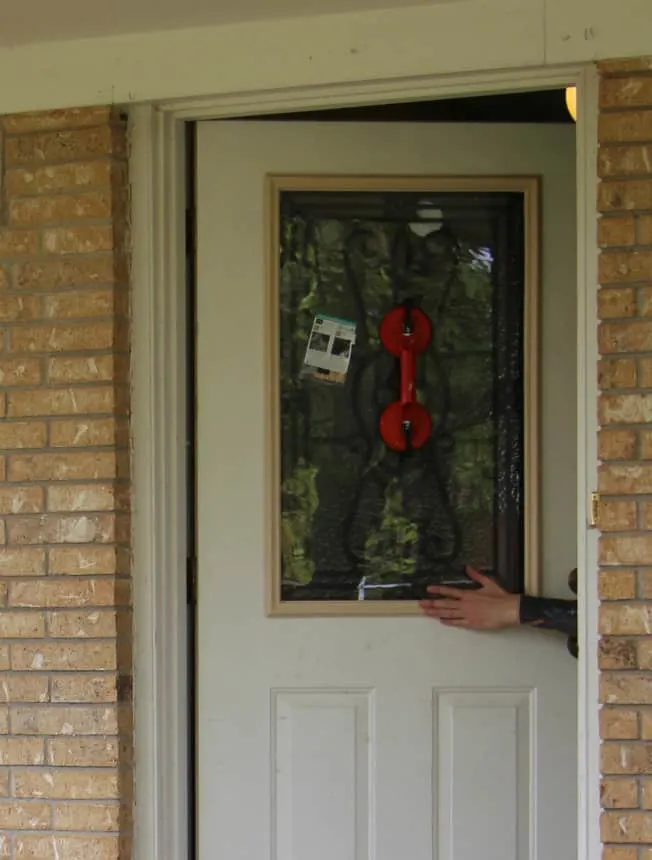 My pictures do not do justice for just how beautiful this window is. It has brought light into our house and added a touch of elegance to our front door. The window kit we chose was the Jacinto half view.
Our door needed a paint job, so we opted for the insert that had primer already in the frame to make it easier to paint. Alternatively, if you are not planning to paint the door afterwards, you can get a white frame that is not paintable, but stainable.
After we painted the door, it looked a lot better! There is still a lot of work to be done on the house, but I can finally scratch the front door off the list!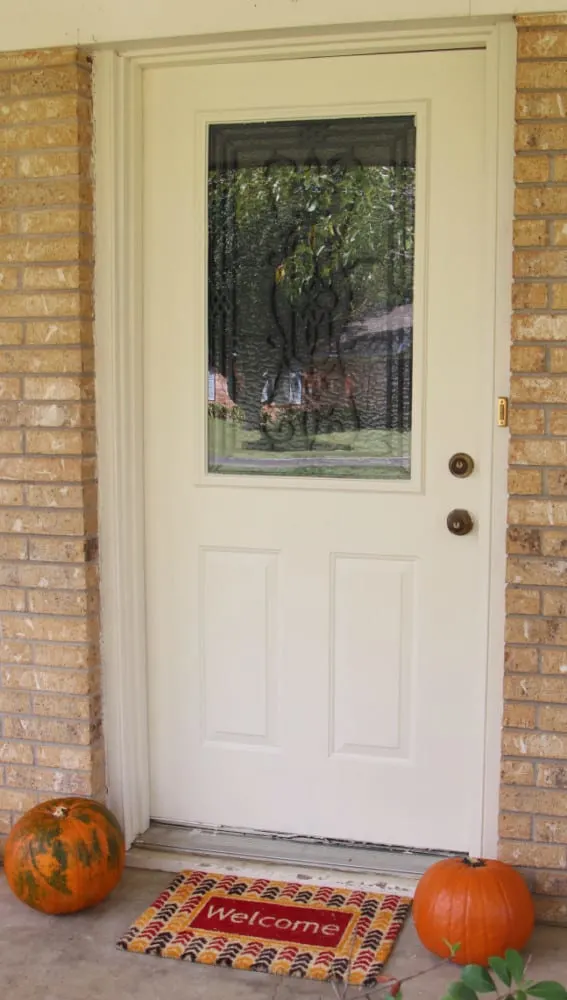 How to add glass to your door:
Zabitat also offers door glass blinds, screen and storm doors, door accessories, and more, so if you are needing any type of door upgrade, check out Zabitat!
What's on your to do list for your home?
Save
Save