Coconut Chicken Strips with Honey Mustard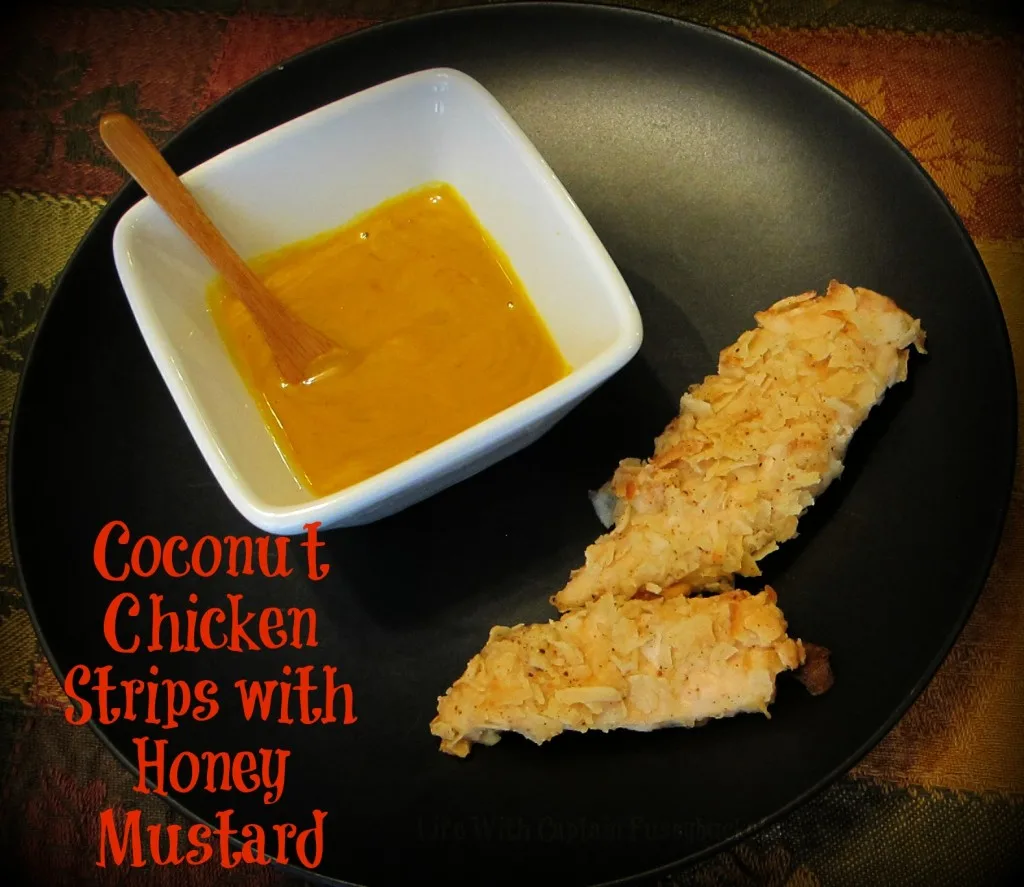 I have been looking for different ways to use my coconut chips. It's delicious in homemade granola, but I wanted to branch out and see if I could incorporate it into something with meat. Here is a super satisfying Coconut Chicken Strips recipe that I know is good because hubby raved about them!
Chicken can get boring super fast, but it is a good choice for meals, especially with little ones. My kids have always loved chicken strips, steak fingers, fish sticks, anything that can be eaten with your hands and dipped in something. This recipe is great for that, and kids can also help cook this meal.
I love dipping my chicken in honey mustard, but you could also dip them in ketchup, barbecue, or any of your favorite sauces! What is your favorite dipping sauce?
Try out these delicious recipes: