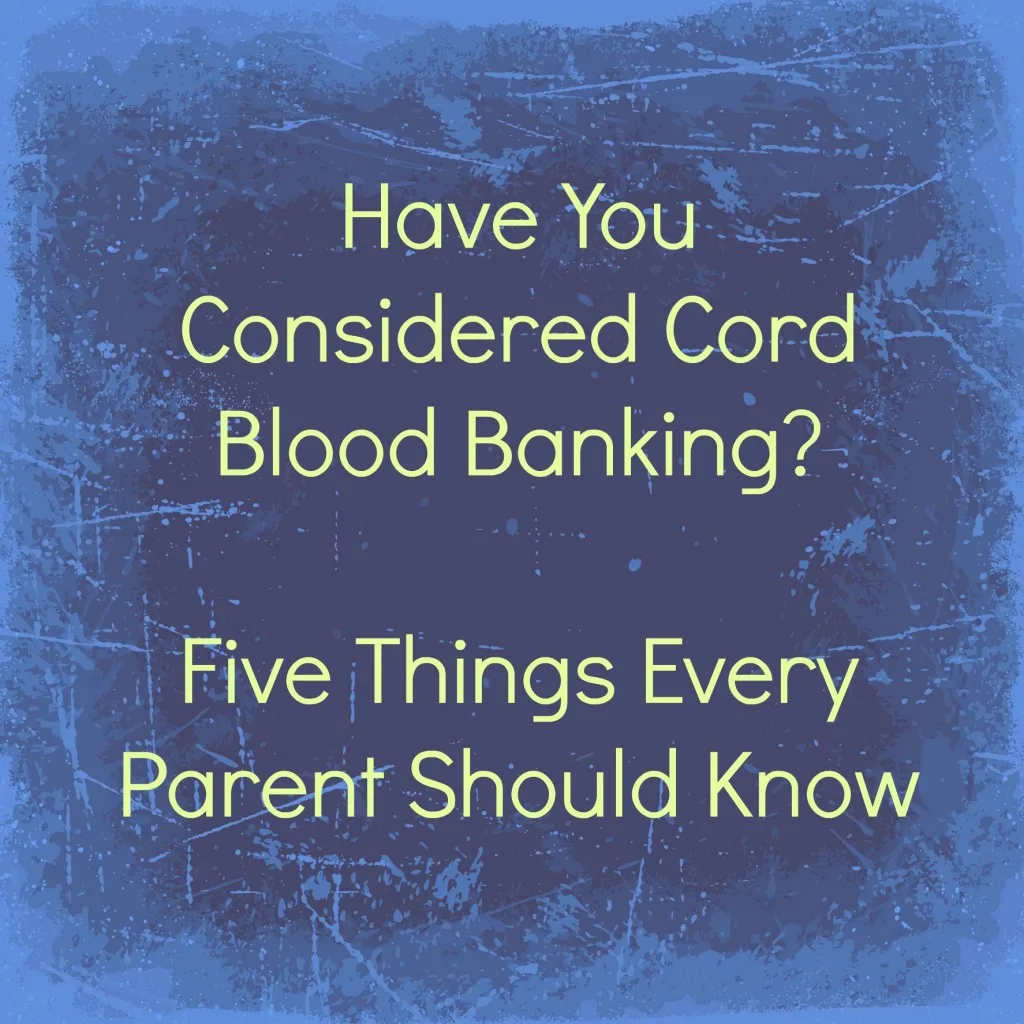 I have heard a lot about cord blood banking over the years, especially during the times I was pregnant with the boys. I never spoke with my doctors about it, and I do wish I had, to hear their opinion on the matter. I feel like I never really got enough information, nor did I go read and search for information, and it is readily available online. The tremendous medical advances that are being made with cord blood is remarkable and encouraging. We all know what a vital part the placenta and umbilical cord play in a baby's life in the womb. It almost seems wasteful to throw it away after birth.
Five things every parent should know about cord blood banking:
Cord blood stem cells have been used in the treatment of more than 80 conditions such as certain cancers, blood disorders, immune deficiencies, and metabolic disorders.

Cord blood stem cell use is being evaluated in FDA trials in common health issues including autism, cerebral palsy, pediatric stroke, and traumatic brain injury.

Families should research their family history. If an unborn child has a known risk of developing a disorder that is hereditary, cord blood banking might be a valuable option.

There are many options to banking cord blood. Parents can choose family banking to ensure that their child's cord blood will always be available for use, or choose public donation. There is no guarantee that their child's cord blood will be available if needed, but it might be.

Family members may also be able to benefit from the cord blood, not just the child.
I honestly haven't heard of many families that have used their child's cord blood, and that's probably because fewer than 10 percent of parents choose to bank their child's cord blood. The stories I have heard, however, are so incredibly amazing and touching. Listen to this woman's story about her daughter, who suffered a brain tumor and a stroke, and was helped within a month with her own cord blood:
Cord Blood Registry is the world's largest family cord blood bank and the first and only newborn stem cell bank to pioneer FDA-regulated clinical trials with leading medical centers to explore the potential benefits of newborn stem cells for many conditions that presently have no cure. For more information on cord blood banking, visit the Cord Blood Registry website.
Have you or someone you know been helped by cord blood banking? Would you consider banking your baby's cord blood? I'd love to hear your story!
SaveSave