This teething baby post has been brought to you by Teething Tots. All opinions are mine.
Teething. Who would have ever thought that I would have used that word so many times during the boys' babyhood and beyond. I actually used that word very recently because D just got his 2 year molars and the Captain is working on his 6 year molars. Throughout their babyhood, if something was off…whether it be a runny nose, diarrhea, or just a bit of crankiness, teething always came up in the "could it be this?" list.
I didn't try amber teething necklaces with the Captain when he was a baby. It probably would have helped with his fussiness. Baltic amber, which is fossilized sap that is warm to the touch, is a natural remedy for pain relief. It has also been known to heal wounds more quickly, ease muscle pains, reduce inflammation of the ears, throat, and stomach, help with respiratory disease, colic, acid reflux, eczema, and a number of other things. The Captain wears his amber/hazelwood necklace to pre-k every day, and I think it has worked well for his school anxiety.
D wore a teething necklace from about 6 months and his teething pain never seemed to be as big of a deal as the Captain's. I knew that I wanted to get a teething necklace for Baby Brother at some point, but since babies don't generally start teething until 6-12 months, I know that we have some time. The sweet people at Teething Tots sent us a raw amber necklace to review, and since Baby Brother is still a bit young, I had D try it on and model for us: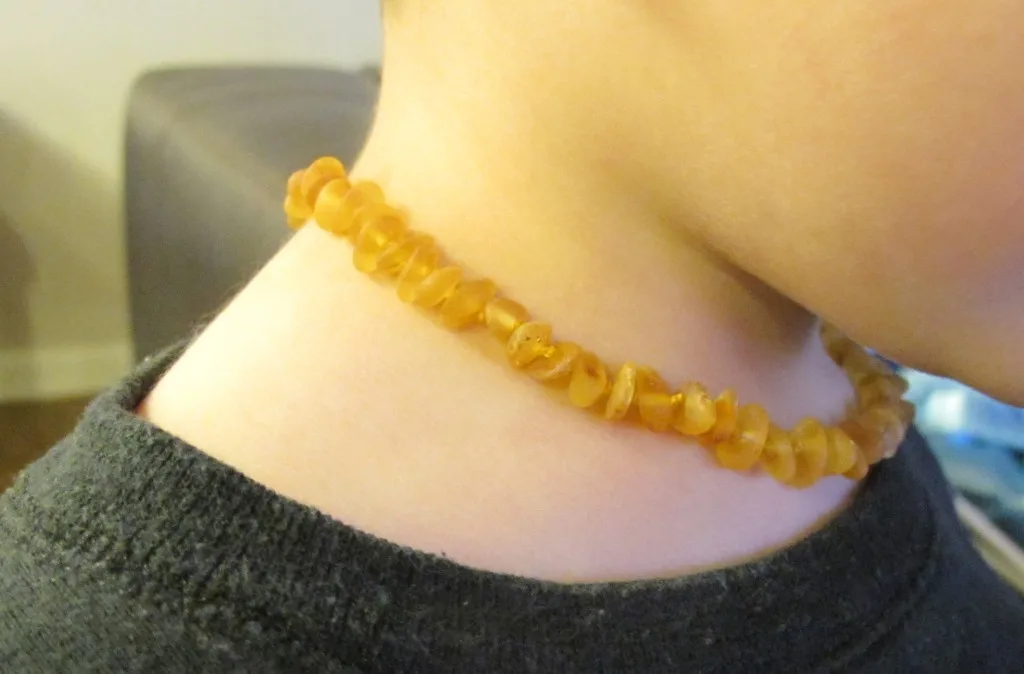 I have read recently that raw amber is better than polished, but I can't speak from experience yet. I think any amber is great, and I love seeing itty bitty teething necklaces on babies! I love the way that it fits and the closure, too: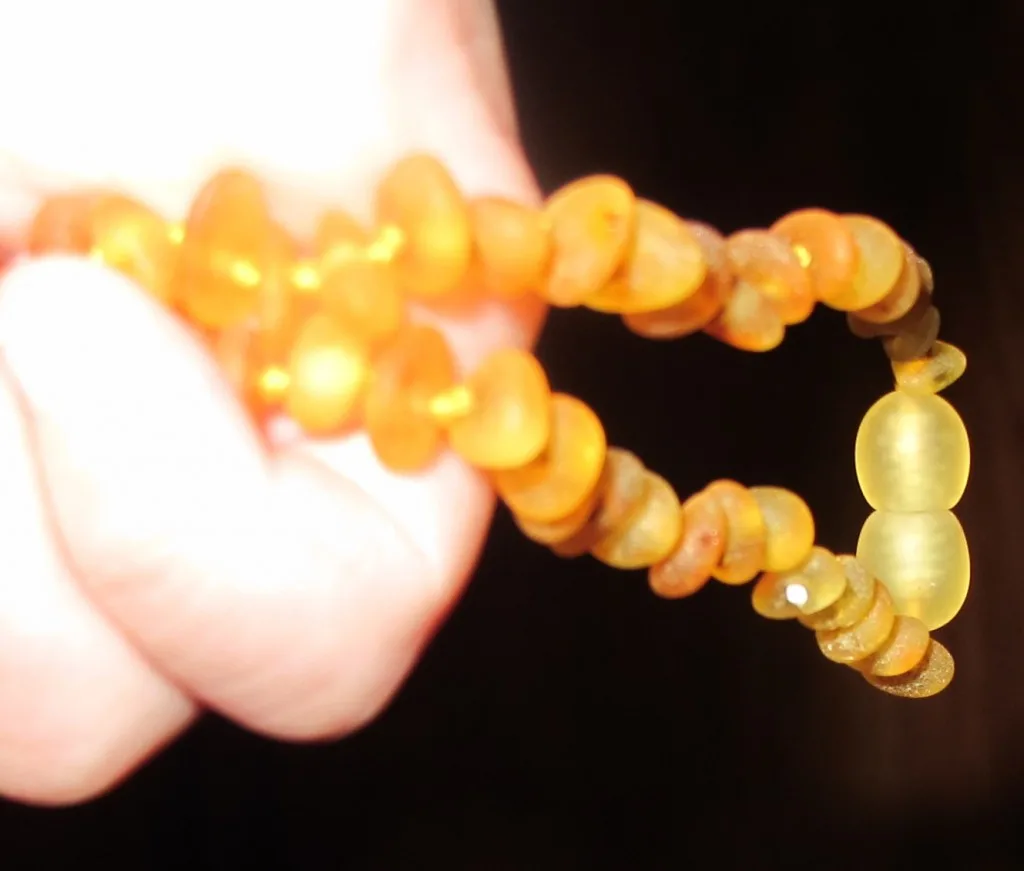 Teething Tots is a home based, mommy run business. They are dedicated to providing the best customer service and highest quality baltic amber teething necklaces for families! Check out the website for beautiful baltic amber teething necklaces for babies, mommies, along with hazelwood necklaces, essential oils, teething rings, and more!
Follow Teething Tots on Twitter and Facebook!
Until Dec. 30th, enter my Pink & Blue: Babies Are Due Giveaway to win a teething necklace of your choice from Teething Tots!