I participated in a campaign on behalf of Mom Central Consulting for Pure Leaf teas.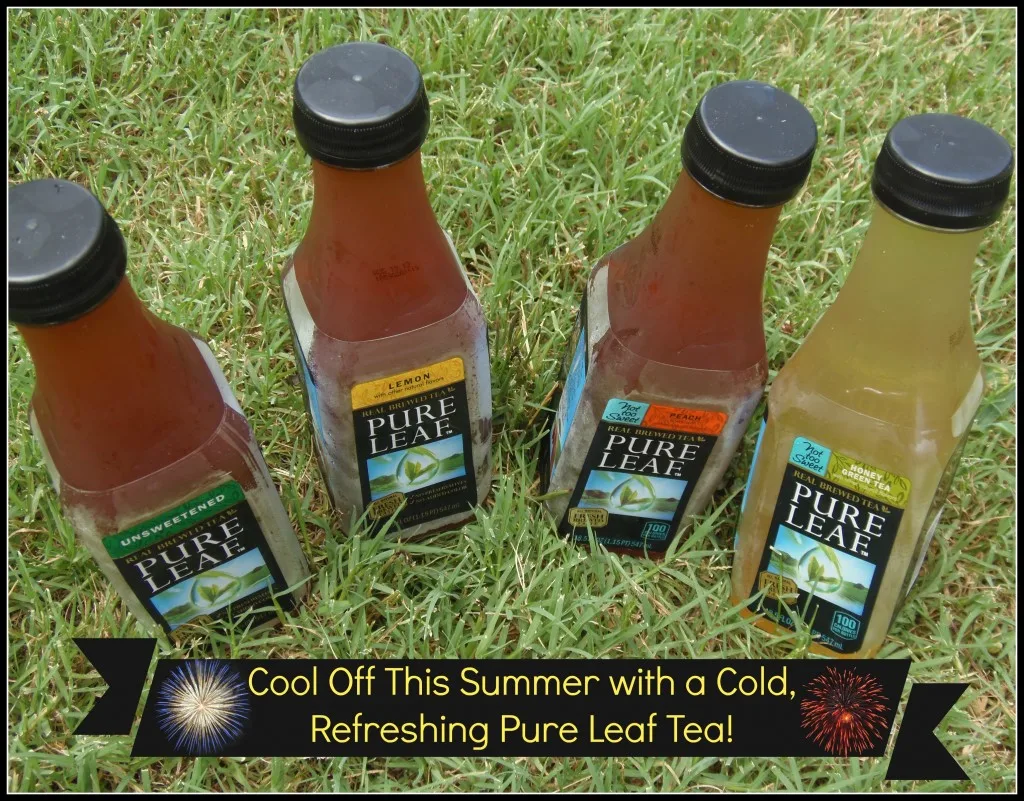 It's H-O-T here in Texas. Our family loves to spend time outdoors, too. Whether we are working in the garden, taking walks, playing in the pool, grilling, or the Captain is learning to ride his bike, we need to stay hydrated. We down water like crazy, and that's good, but sometimes it's nice to have something else to cool off with. We all love tea, but the sugary sweetness that is Southern tea is just not for us. We prefer something with a lighter sweetness. I love being able to actually taste the flavor of the tea. Pure Leaf teas have recently introduced a few products that are just right for all of us – the "Not Too Sweet" line of delicious teas!
Not Too Sweet Peach Tea combines the tangy-sweet flavor of peach and the bold taste of all-natural tea leaves. The Not Too Sweet Honey Green Tea is a blend of green tea and honey to make a refreshingly delicious iced tea.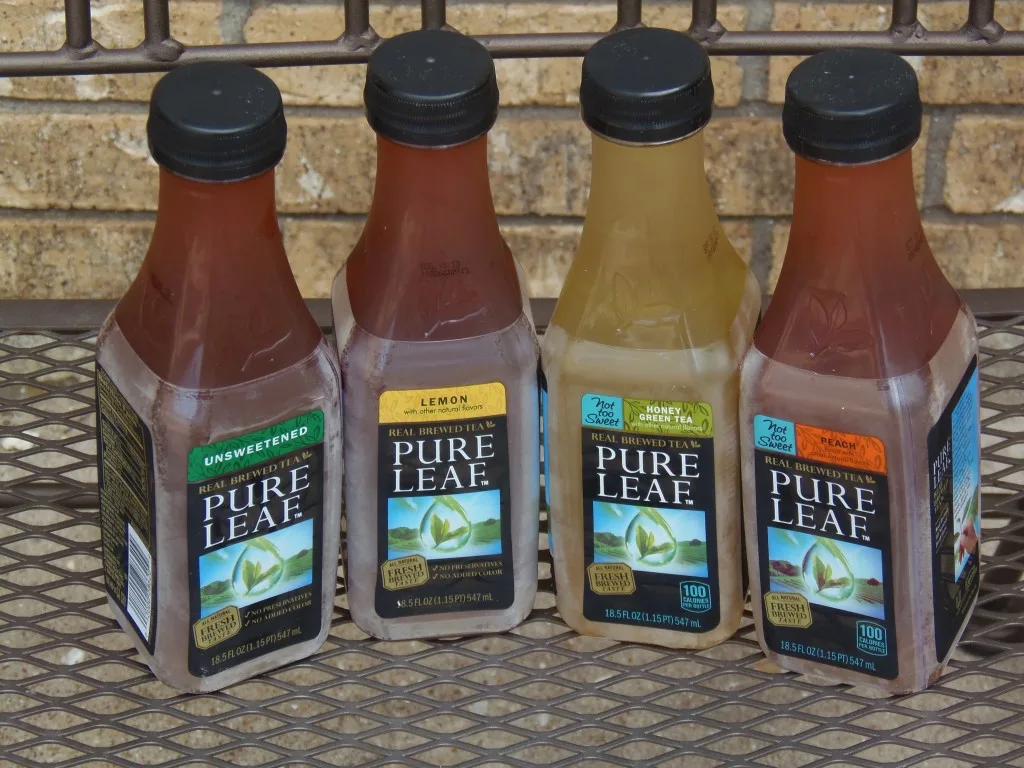 Along with the Not Too Sweet teas, Pure Leaf has other delicious flavors: Unsweetened Iced Tea, Sweetened Iced Tea, Extra Sweet Iced Tea, Iced Tea with Raspberry, Iced Tea with Peach, and Iced Tea with Lemon. Pure Leaf teas have a fresh brewed taste and are made from the finest all natural ingredients, using no preservatives. The plastic bottles are 100% recyclable and come in sustainable packaging.
Pure Leaf has partnered with Ted Allen of Chopped to showcase some new, unique food and beverage pairings. Here are just a few of Ted Allen's Entertaining Tips:
"The clean, crisp refreshment of Pure Leaf Not Too Sweet is perfect for lightly seasoned, light fare like salads, shrimp, and other delicate foods—compliments them without overwhelming them."

"When you're barbecuing, make it easier on yourself by prepping ahead with side dishes that don't need to be heated: Bean salads, pasta salads, even a panzanella bread salad are easy to make ahead, and that frees you up to be the Grill Master."

"The delicate, refreshing flavor of tea pairs beautifully with almost any food. Think of its abilities to clean your palate of rich, sweet flavors, and to compliment more delicate ones. Offer a range of teas—sweet, unsweetened, not-too-sweet, peach—to give your guests
choices, then serve with interesting garnishes (cherries, kiwi, blood orange, Meyer lemon, and a selection of herbs).
If you are craving tea recipes or want to serve something different at your barbecue or dinner, try these:

1 serving – prep time: 5 minutes
2 oz. of Pure Leaf Lemon Iced Tea

2 oz. pomegranate juice

In a shaker filled with ice, add ingredients and shake well. Then, strain into a chilled martini glass. Garnish with lemon peel.

2 servings – prep time: 5 minutes
10 slices of cucumber, cut

about 1/4 inch thick

2 slices of lime, cut about 1/4 inch thick

Pinch of ground red pepper

1 bottle Pure Leaf Not Too Sweet Honey Green Tea

Crush cucumber, lime, and red pepper with wooden spoon in 1 quart glass measuring cup. Stir in Pure Leaf Not Too Sweet Honey Green Tea. Strain and serve in ice-filled glasses. Garnish with additional cucumber and lime.
**********************