The Captain and Baby D's current favorite book is "Corduroy" by Don Freeman. I loved this book as a child, so it makes it even more special that the boys love it so much! My mother, the boys' Grammy, was the one who introduced Corduroy to the boys, by reading them books when we have visits together.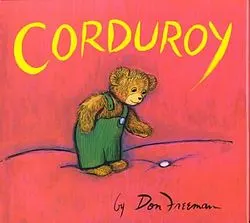 Corduroy is about a little stuff bear in a department store who has lost one of the buttons on his green corduroy overalls. One night, he goes searching for the button and has many adventures! The end has a nice surprise, as well! It really is a cute, fun, exciting book that all of my kids have loved, and I loved as a child.
We had some old wooden buttons and I thought it would be fun to make our own Corduroy craft. I went online to see what I could find and as luck would have it, I found a plain Corduroy printable at Twisty Noodle. The Captain wanted to paint and he, of course, didn't want ANY help: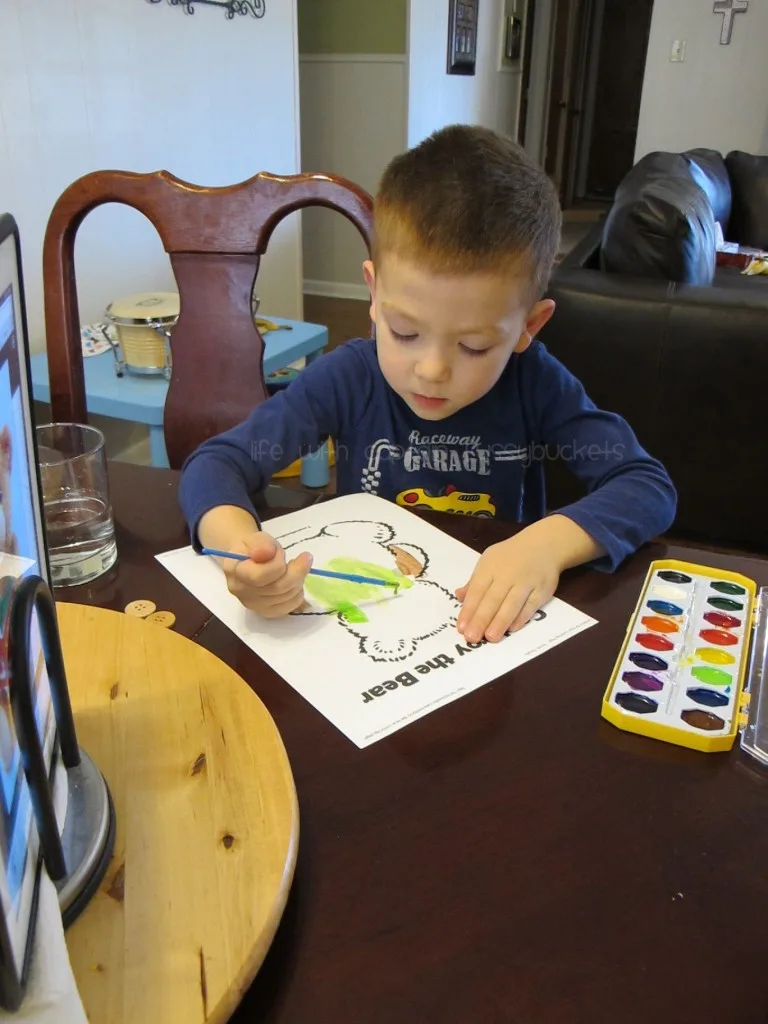 Baby D is just learning how water colors work. Paint, water, paper? Water, paint, water, paper?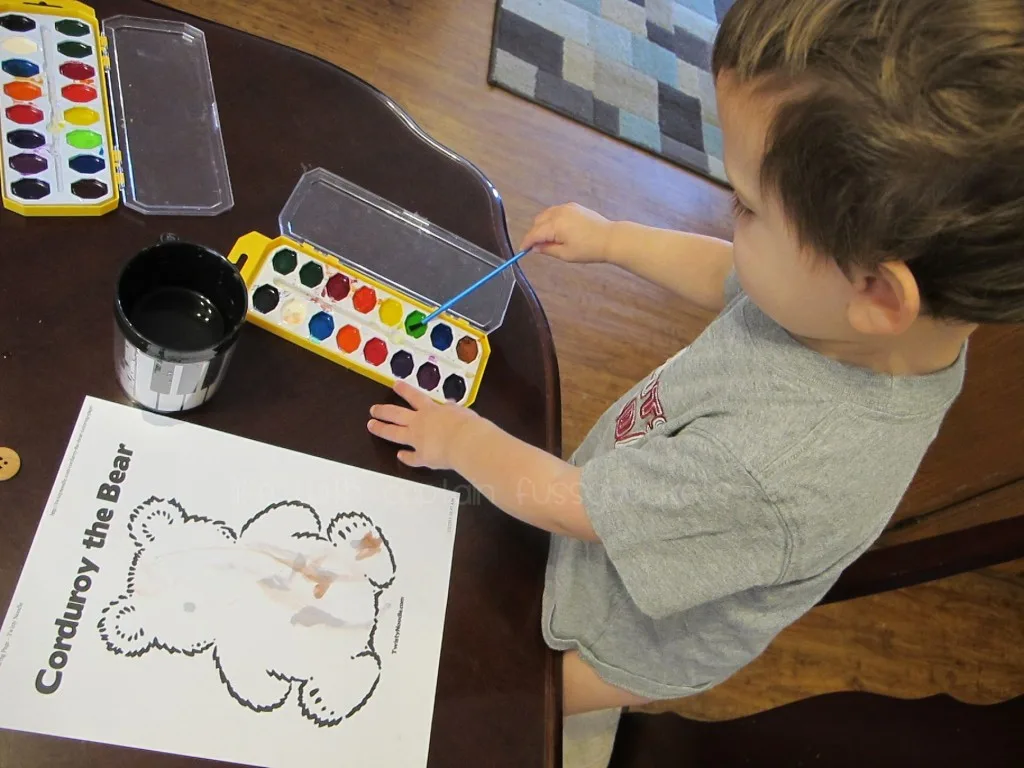 After we finished, we glued the wooden buttons onto our bear. This the Captain's: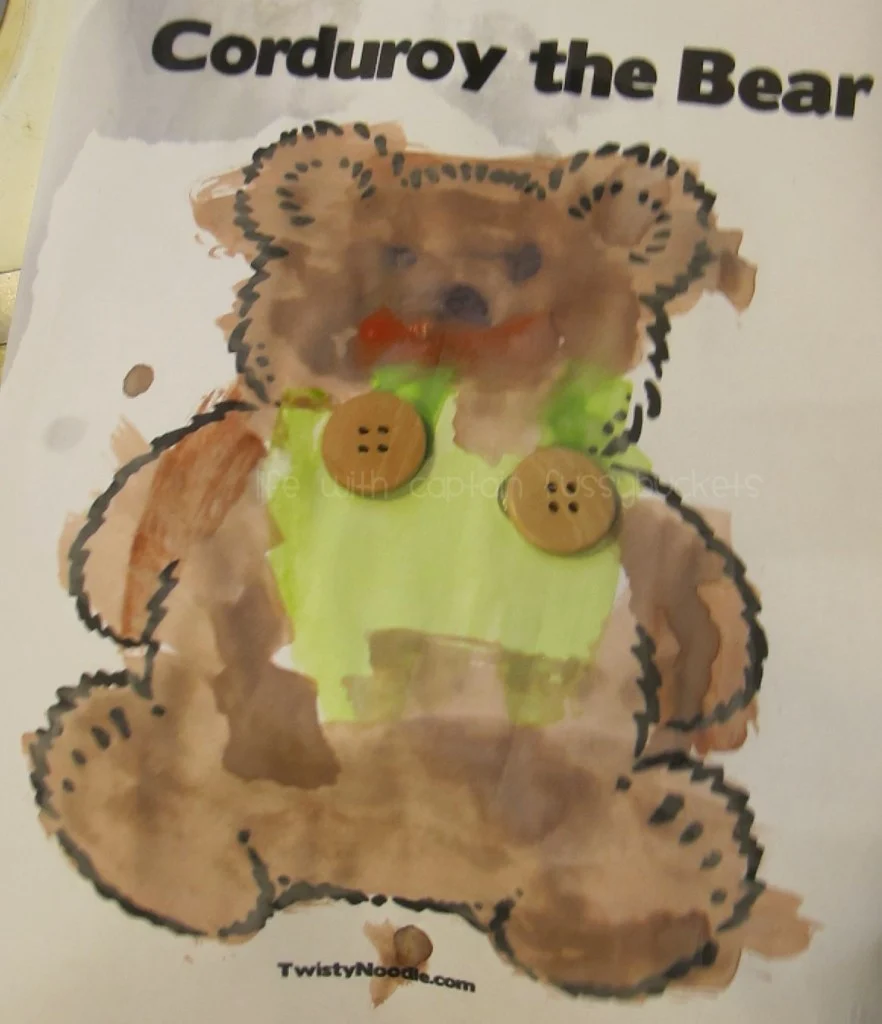 And this is Baby D's, who got a little help from me because it was just fun to paint our favorite bear!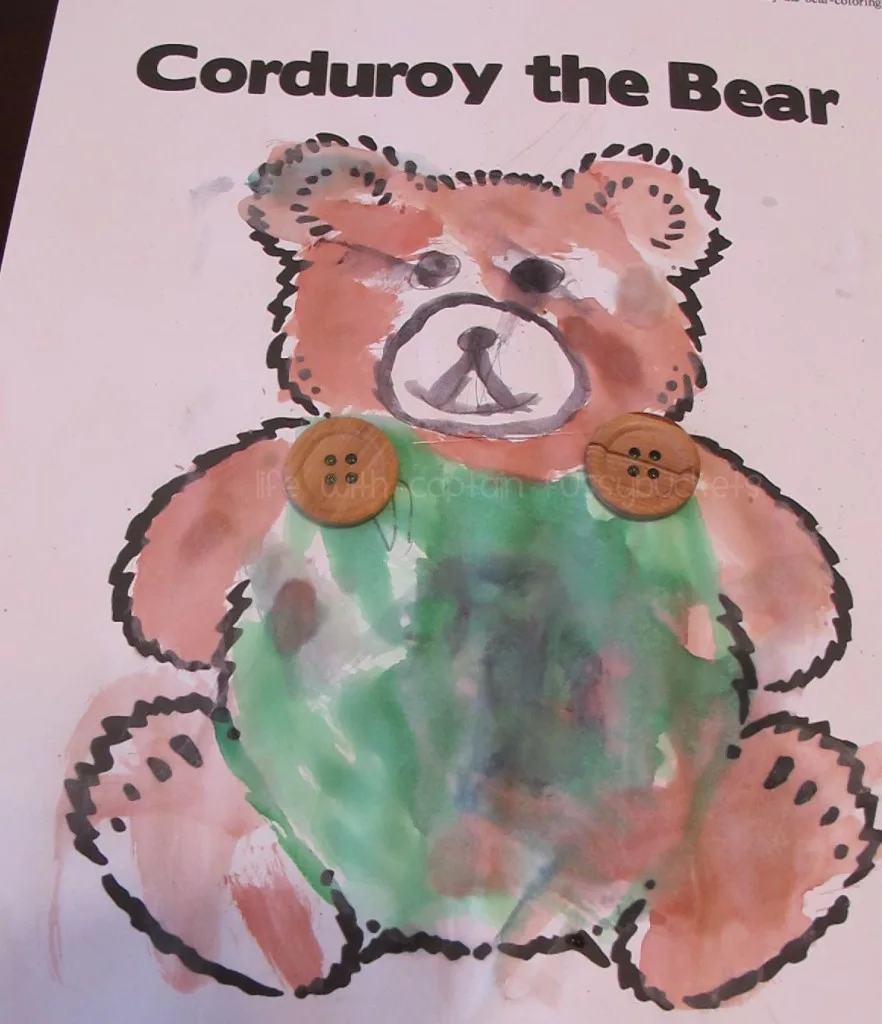 There are many books in the "Corduroy" series, so check them out. Did you love this book as a child?
See our Facebook Live here:

SaveSave
SaveSaveSaveSave
SaveSave