I think it is fair to say that most kids enjoy peanut butter and jelly sandwiches. I know my kids sure do. Our family goes through a jar of jelly in a short time because we like it with toast, biscuits, and peanut butter and jelly sandwiches, too, of course. Our preference has always been Welch's grape and strawberry jelly, so I was VERY excited when I saw that Welch's Natural spreads contain no high fructose corn syrup, no artificial flavors or colors, and no preservatives. Welch's strawberry spreads are made with sweet, vine-ripened strawberries. Welch's grape spreads are made with Welch's very own Concord grapes grown in the U.S. and Canada.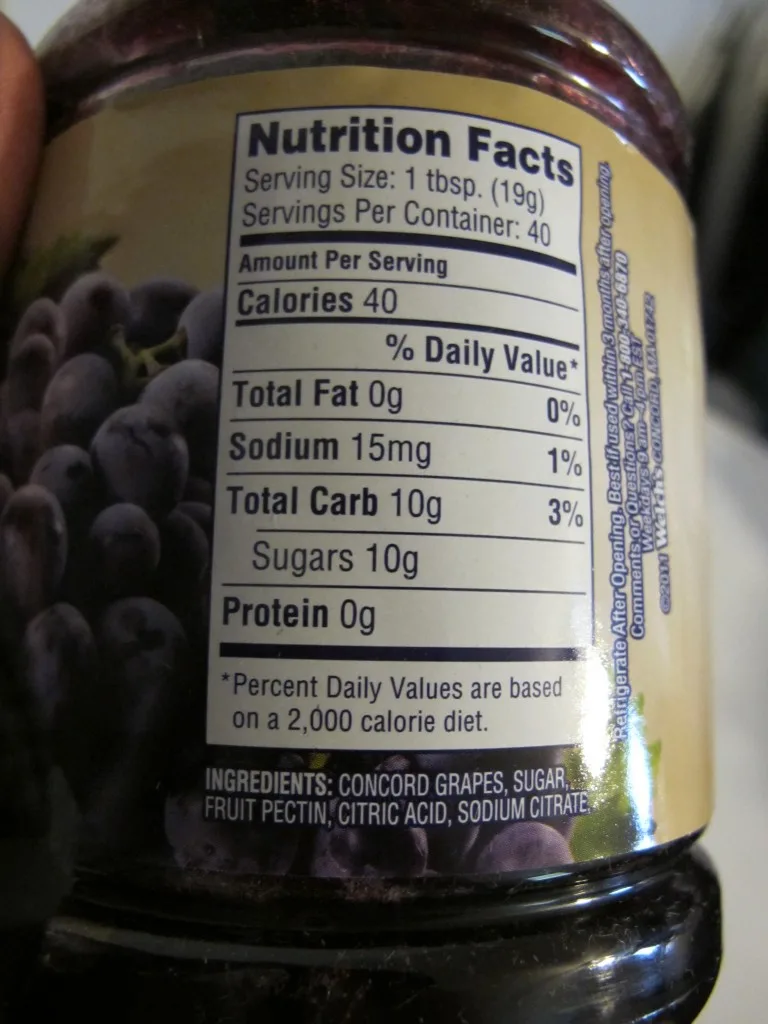 We decided to put a new twist on the traditional peanut butter and jelly sandwich, something with added nutrition to it. I love chia seeds in my cereal and other food items. Chia seeds are great for added calcium, Omega fatty acids, and natural antioxidants. Captain Fussybuckets loves to help out in the kitchen and help make his own food, so I knew that if I made it fun (and pretended like it was his idea) to stir some Chia seeds into the peanut butter for this peanut butter & jelly creation, he would be gung ho, and he was!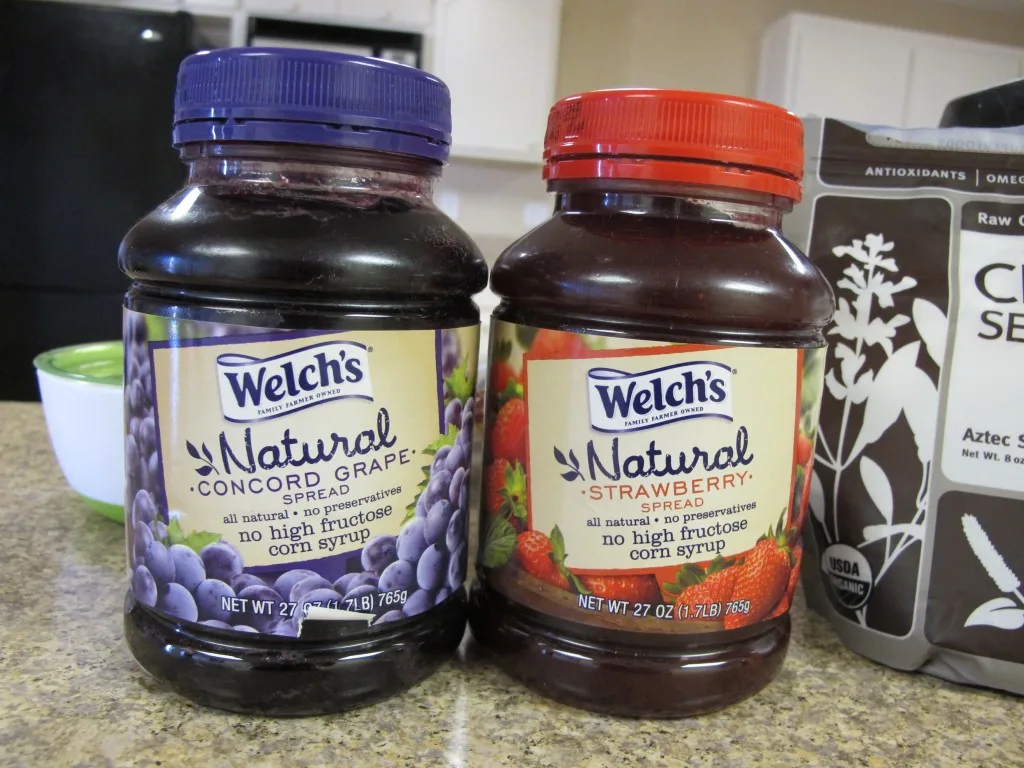 Here's the Captain's FUN new recipe for Peanut Butter & Jelly Bagels with Chia Seeds!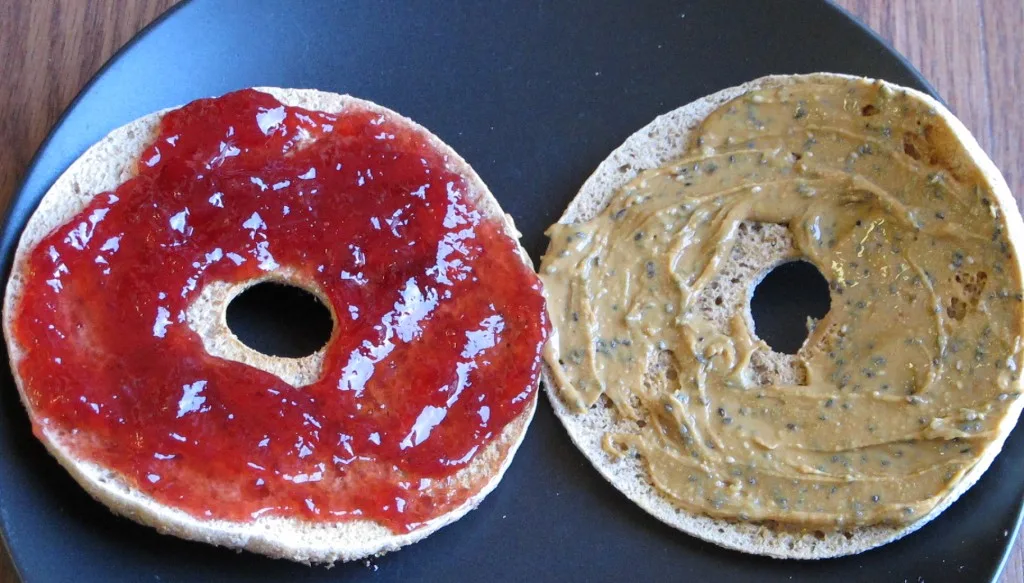 This creation was a HIT for both of the boys, and it was even "grown up" enough for Daddy and I to really enjoy it, too! Check out the Captain (aka "Jelly Man") telling us exactly how this creation is made:
Baby D isn't into sandwiches thought this bagel was delicious!
I participated in a campaign on behalf of Mom Central Consulting for Welch's. I received product samples to facilitate my review as well as a promotional item as a thank-you for participating.