Disclosure: I received this DayDreamer inclined infant chair as part of an advertorial.
I love to hold Baby Brother and of course, he loves to sleep in our arms. I am, however, also the mother of two other boys who need my help a lot, and a wife, and also a cook, dishwasher, launderer, blogger, etc, etc. As much as I wish I could just hold Baby Brother all day without having to put him down, sometimes I just have to. He is a pretty easy going baby, but he doesn't always like to be put down. If he's awake, he wants to see what's going on. If he's asleep, he doesn't like to be laid down flat on his back. The DayDreamer infant lounge chair has been such a help to me because it's there when we need it and it's perfect for Baby Brother to just chill in.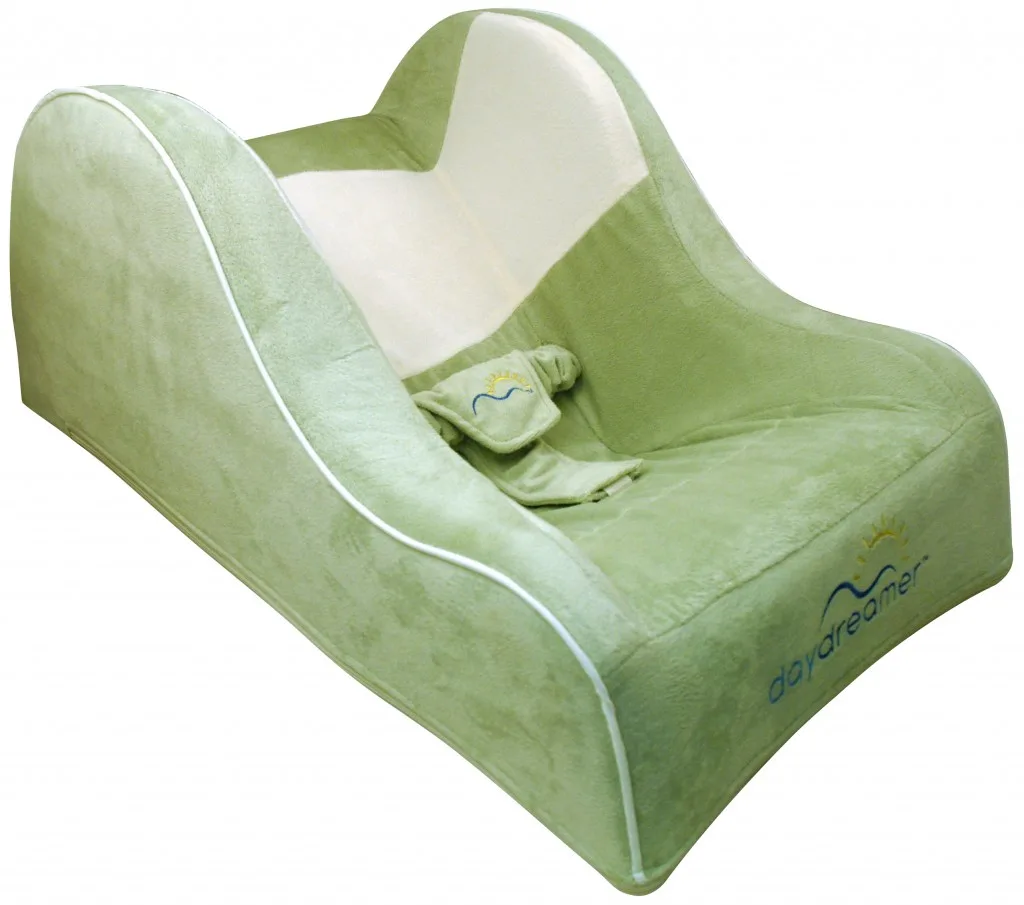 Some other great aspects of the DayDreamer include:
ventilated core and moisture wicking fabrics keep baby cool

inclined design is good for babies with reflux, colds, and fussy babies

toys and teethers stay clean because they are more likely to fall in the chair than on the floor

ultra-stable base rests securely on the ground

one-hand-release safety harness

available in powder blue, carnation pink, or sage green

removable cover is machine washable

easy to transport

waterproof seating area

lifetime guarantee with registration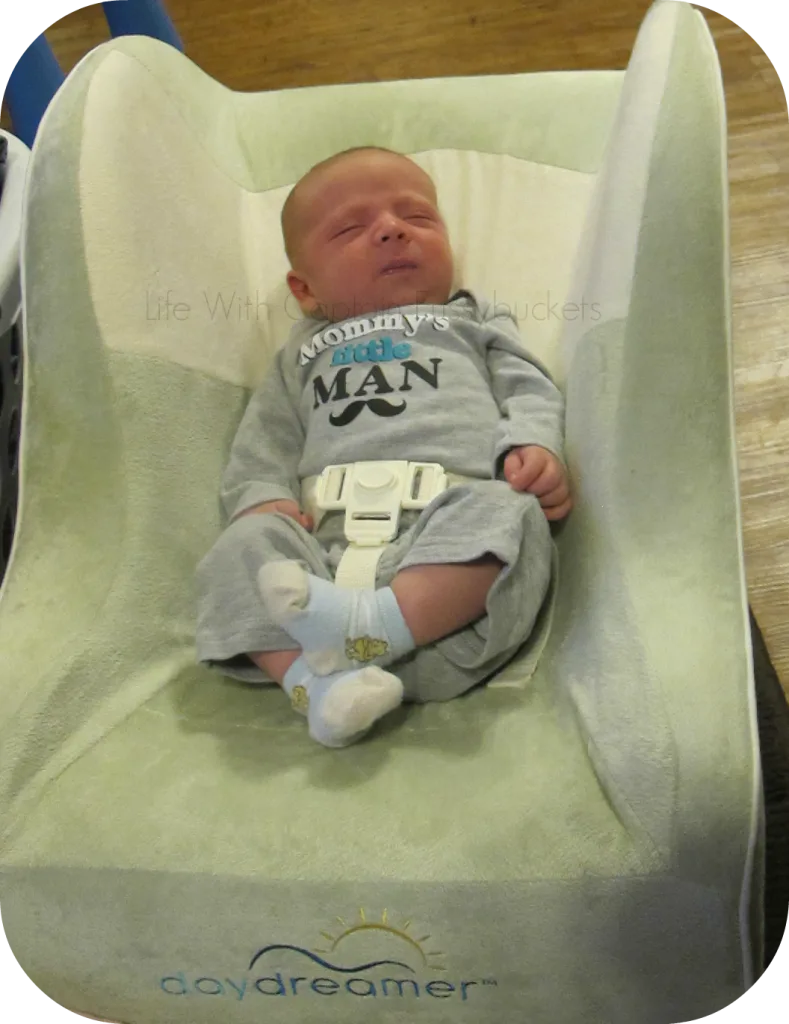 When we first started using the DayDreamer, I was a little frustrated because he would wake up the minute I put him in. He has gotten more used to it, though, and he will take a short little cat nap in it. We mostly use it for lounging, though. If I need to run to the bathroom to help one of the boys, Baby Brother will happily relax in the DayDreamer and I can feel confident that he is safe in it.
Other uses for the DayDreamer, though not encouraged by the company, of course are:
Lounging and napping for older brothers: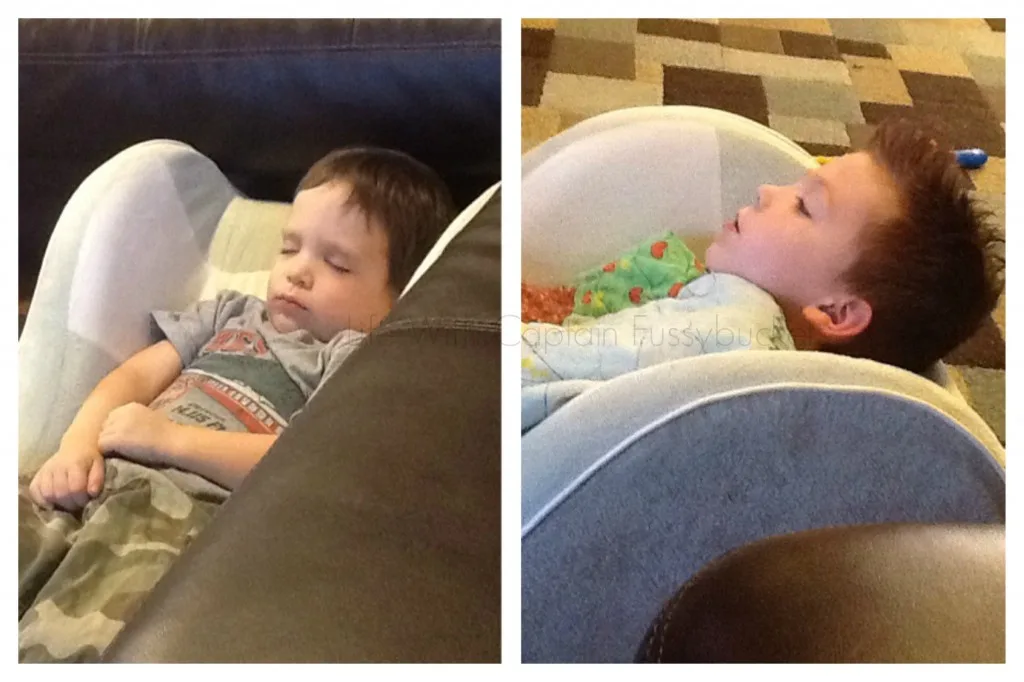 While DexBaby warns against babies who can roll, scoot, or crawl using the DayDreamer and recommends only babies ages 0-5 months be allowed to use it, the Captain and D absolutely LOVE the DayDreamer and if Baby Brother isn't in it, you can bet one of the boys is!
And it's also great for photos! I love the DayDreamer for getting great shots of Baby Brother, like this adorable pic from after church one Sunday: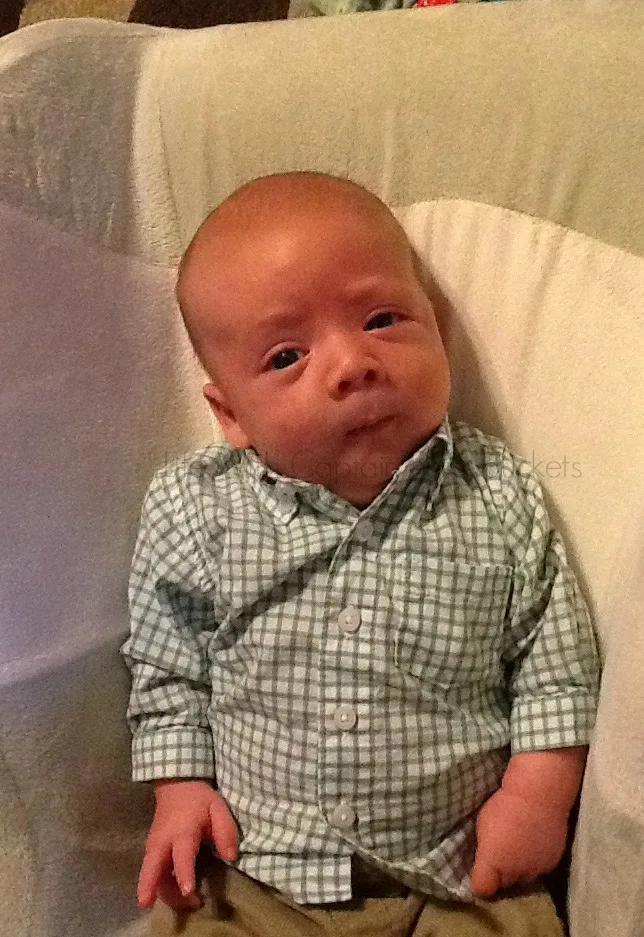 The DayDreamer can be purchased at Amazon.
SaveSave