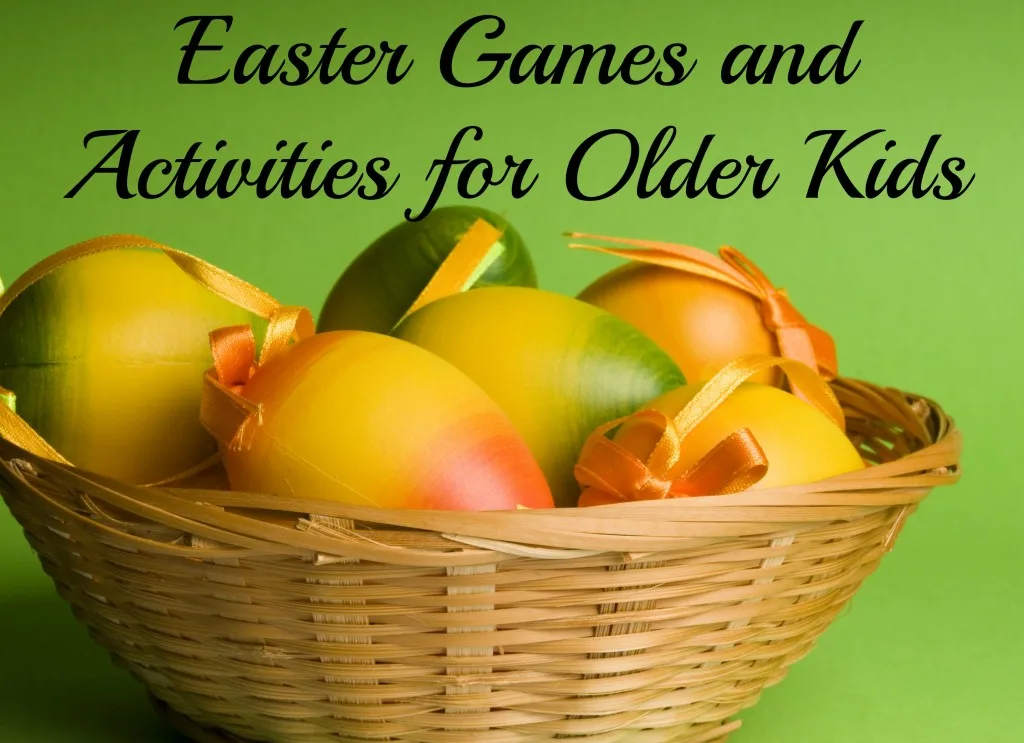 It is easy to keep your toddlers and younger kids involved on Easter with all those interesting activities and fun filled games. But, what about the older children? How do you keep them involved in the spirit of Easter and spend some quality time together? You will likely need to put in more efforts to plan out something special for your older children this Easter. After all, you cannot keep these bigger children happy with painting or hunting for Easter eggs.
Read on to learn about some Easter games and activities that you can plan for the older children.
Wordy Egg Hunt
The older children will find this game of words interesting. Ask each child to pick an Easter egg with a word inside and then write a story or a poem based on that word. The older children will love exercising their vocabulary.
Easter Bingo
Older kids are going to love this. Just make egg shaped bingo cards or follow any Easter theme. The kids will love testing their luck and fortune on the interesting bingo cards and winning some surprise gifts.
Easter Dice
Prepare a dice template and on a piece of paper, write down some words corresponding to the numbers. You can use words related to Easter such as: basket, eggs, bunny, spring etc. Let each child roll the dice and collect the word to make a meaningful sentence.
Easter Clues
Think of a place, object or a person in the room and give a clue to the kids. Let each child take a turn to guess and rack their brains to get to the answer. The child who solves the case first gets the prize.
Easter Memory Game
Make a collection of cards with Easter motifs, carrying shapes words and motifs related to Easter. Let the children test out their memory and try to remember all those pictures together.
Easter is a special time when the whole family can spend some quality time with their friends and guests. Pick from any of the above games to enjoy this Easter with the older kids or devise some of your own. Plan some great games for your children this Easter and make it a memorable time. Just keep in mind the age and number of children that are going to participate. It is best to consult your kids when it comes to planning Easter games.
Olfa is the founder of MyKidsGuide where she shares educational games and Crafts for kids!