Easy Grandparent's Day Gift For The Gardening Lover

this post contains affiliate links

Grandparent's Day is September 11th this year, which means that it is coming up quickly! The boys' school doesn't celebrate Grandparent's Day until October, and really, we should be celebrating it all of the time because grandparents are awesome!!
The boys are so blessed to have all four of their grandparents and love them all so much! They even still have two living great grandmothers and that is just beyond special because I never even got the chance to get to know my grandfathers, let alone great grandparents! Grandparents, at any age, are super special, and I want to let them know how much we adore them!
If a grandparent you know and love is into gardening, this is the perfect gift for them! It's easy and fun to make, as well.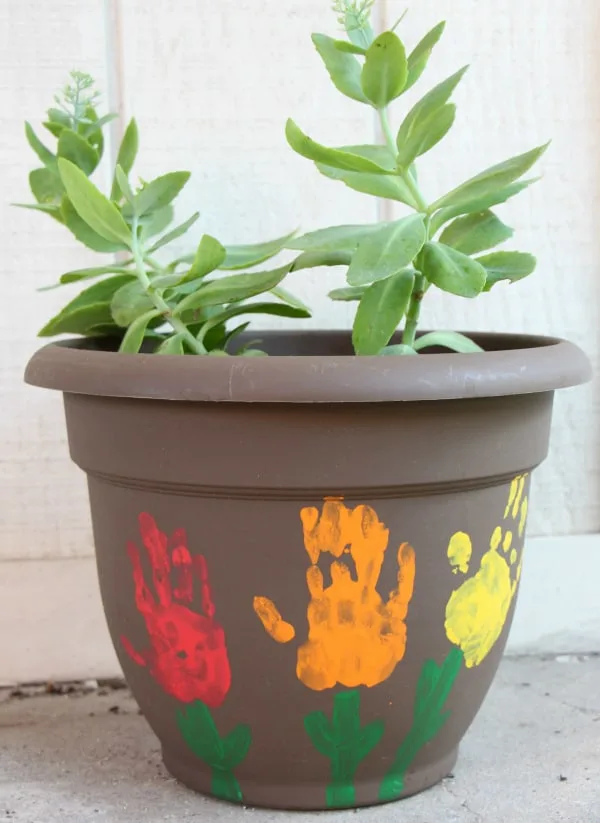 Materials Needed:
one large plastic or clay pot

craft paint

paper plate or old newspaper

paint brush

potting soil

potted plant(s), flowers, or plant cuttings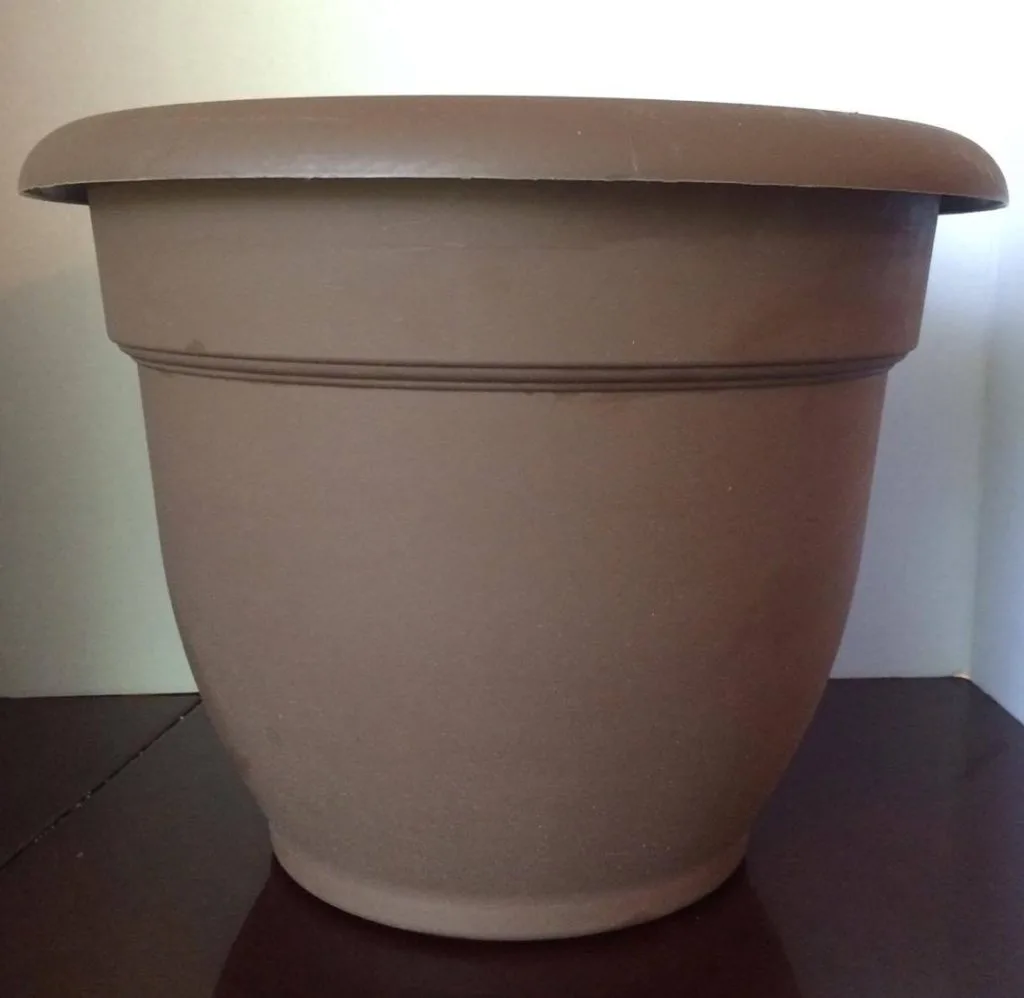 Instructions:
Wipe pot with a damp cloth to remove dirt or residue and let dry.

Wash and dry child's hand.

Map out on the pot where you will have the child place his or her handprints.

Paint child's palm with one color, have them spread their fingers, and press down onto the pot to make a handprint.

Wash and dry child's hand and repeat step 4 two more times.

Add stems and leaves with green paint.

Let paint dry overnight.

You can spray the pot with a protective coat of water sealant at this point, but you do not have to. It just won't last as long, of course, but grandparents tend to take care of things really well anyway.

Fill pot 3/4 of the way full with potting soil.

Add in your plants!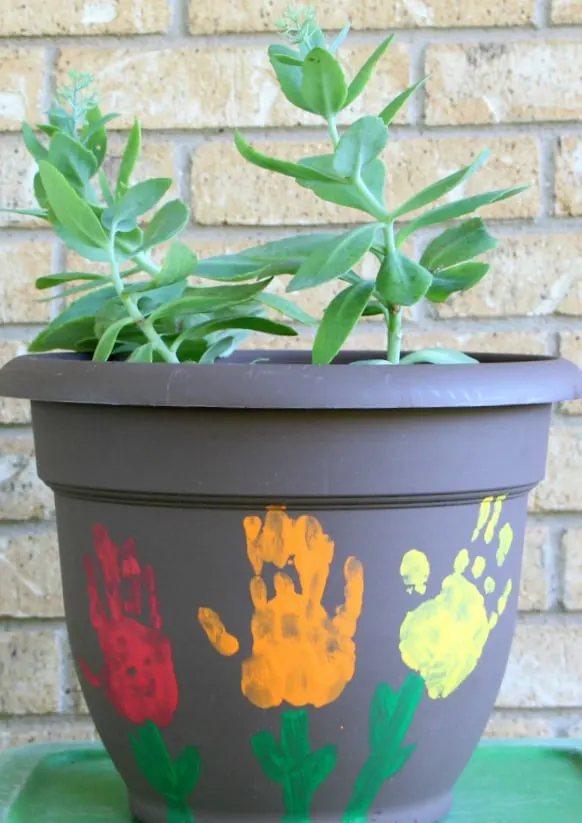 I had some cuttings that ironically, my parents brought to me from one of their plants that I love, so I used those, but you can make it prettier, of course, with extra bursts of color.
This gift is sure to make Grandma or Grandpa smile!