I'm a sucker for quick snacks and desserts. I want to have s'mores without waiting to go camping and microwave s'mores and s'mores-like recipes just aren't the same. My guys love my easy oven s'mores and I know you will, too! The beauty of making them in the oven is that the marshmallows brown, just like if you were sitting in front of a campfire. I also use chocolate chips because I usually don't buy chocolate bars and have them on hand, plus, you're using less chocolate so it's not a total overindulgence.
The directions are super simple and it's likely you have these ingredients on hand already.
This is the number I've found to work best for feeding toddlers and preschoolers: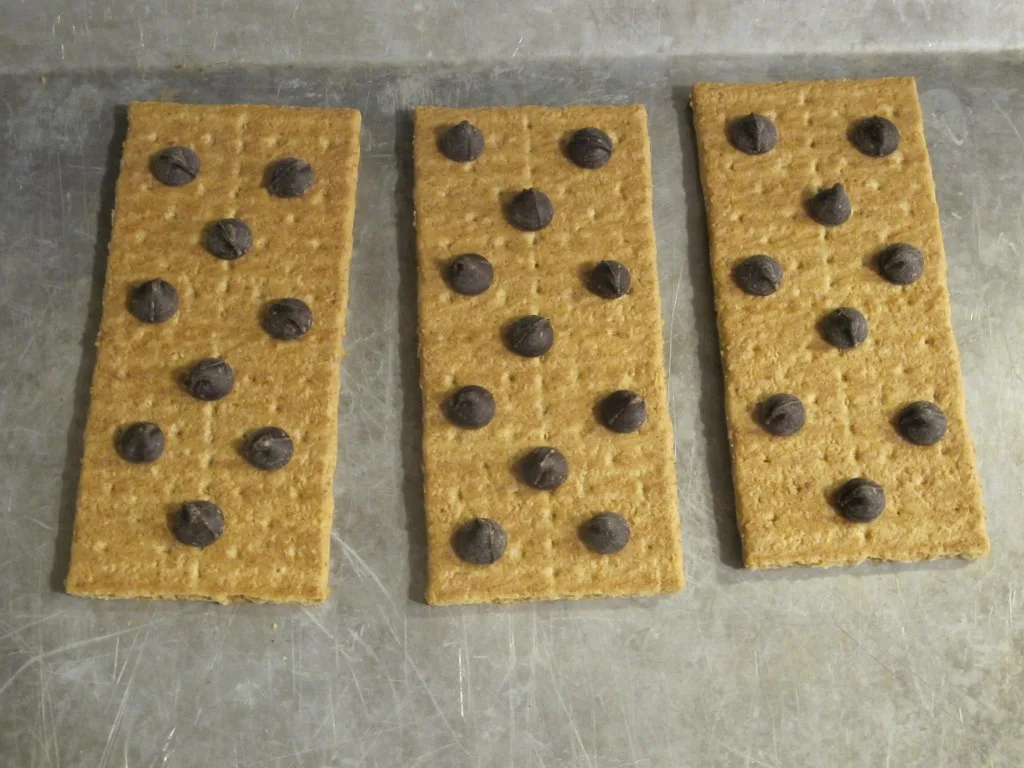 I halve the marshmallows to make it less messy: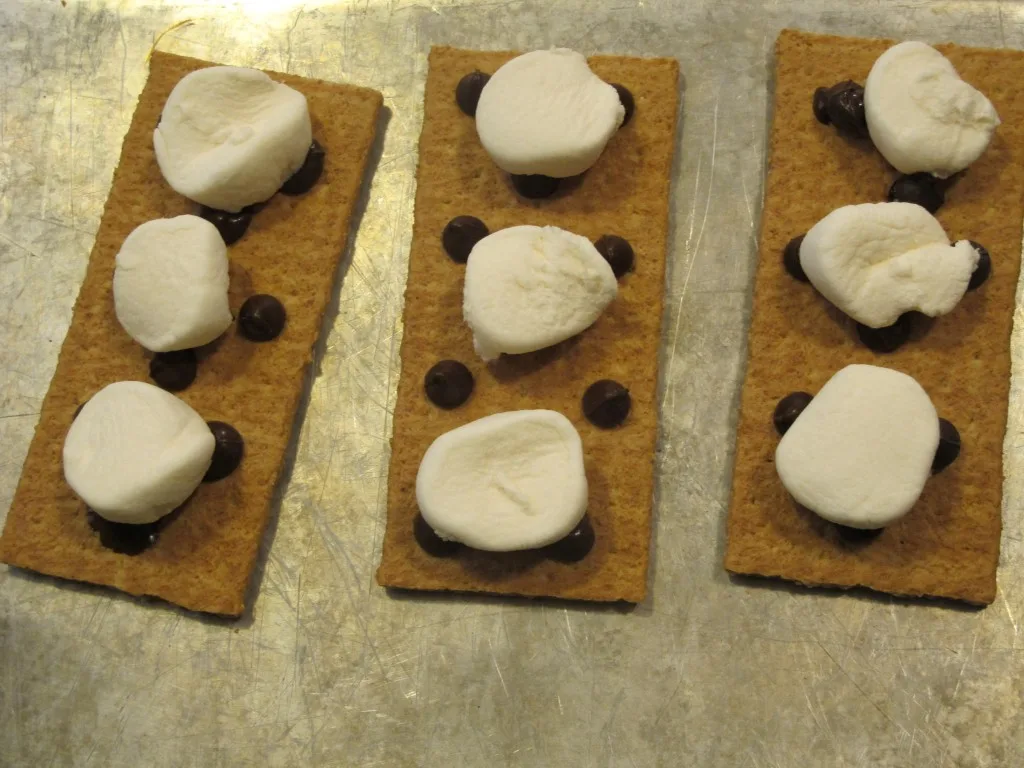 Wait for them to slightly brown and then they're ready to eat!
See! Super simple and so yummy! It's the perfect snack for exciting adventures. 🙂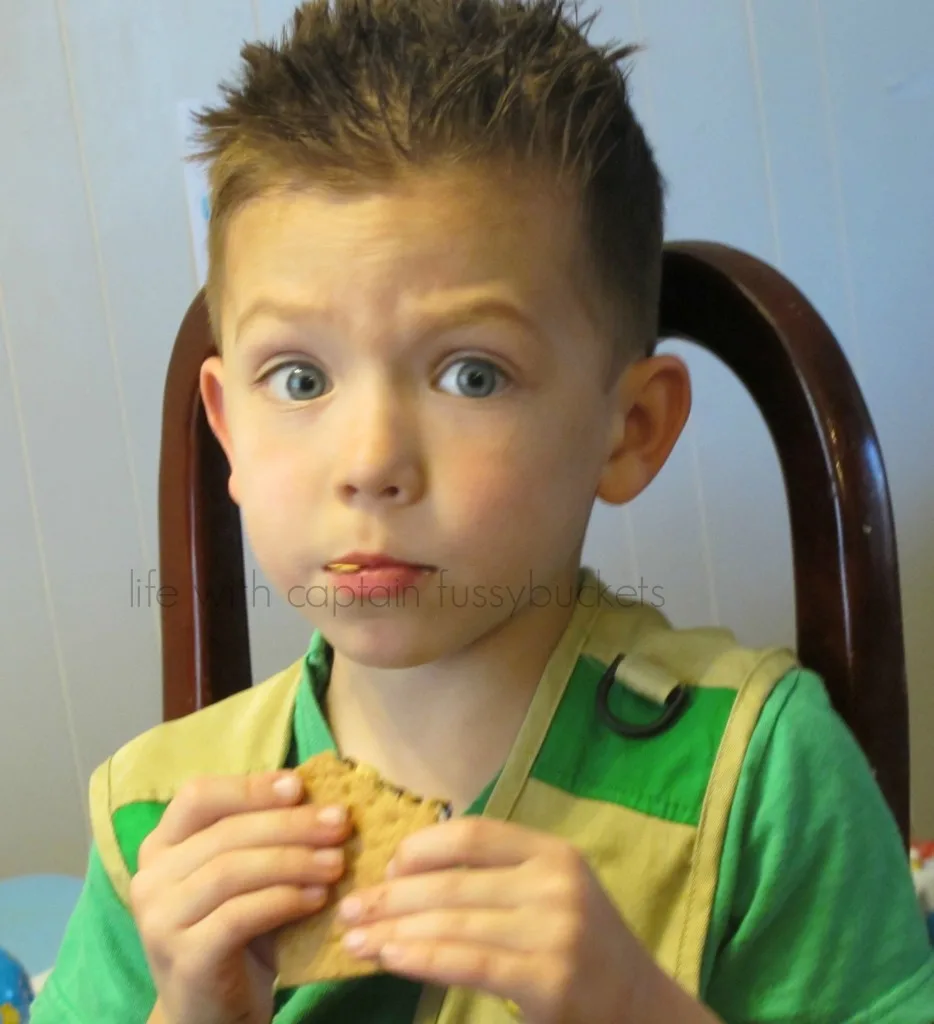 *contains affiliate links*