This content has been compensated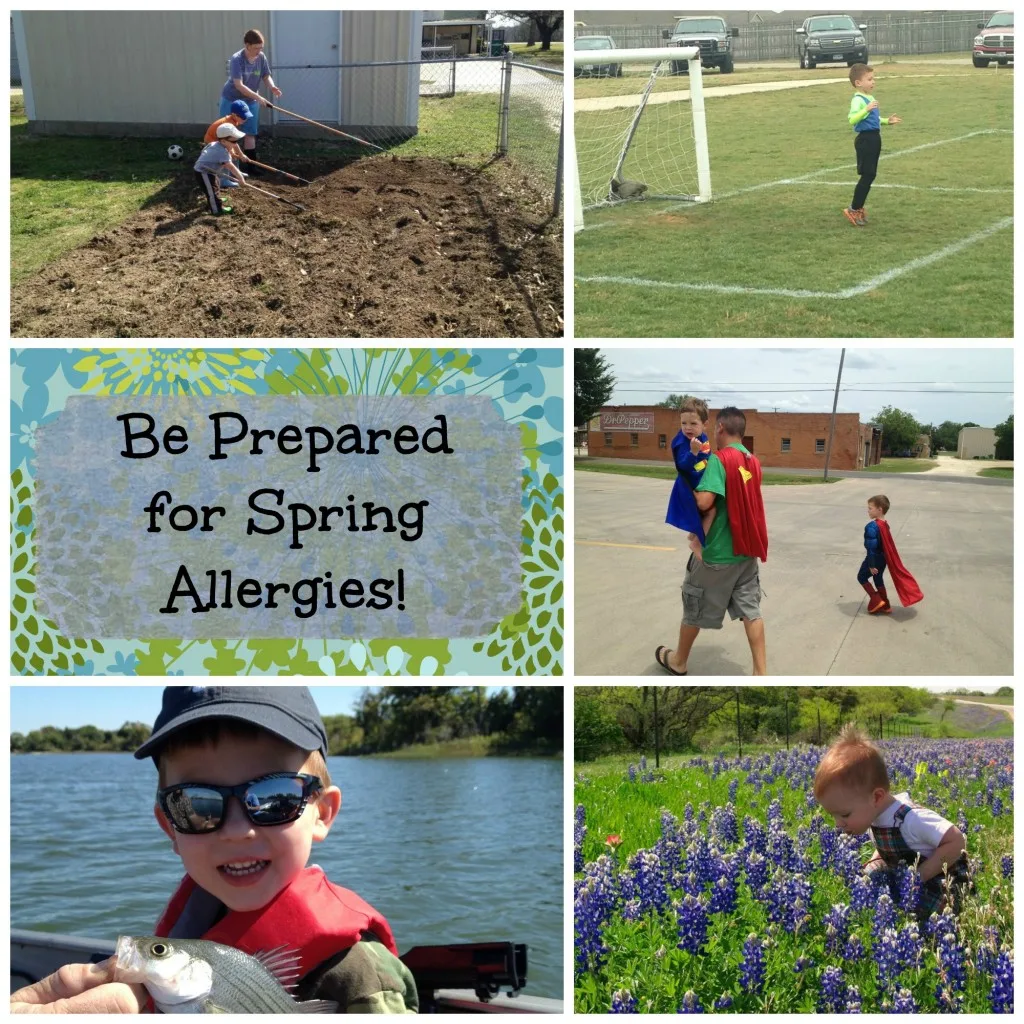 Our entire family suffers with allergy issues, yet somehow, we are always unprepared when allergy season hits. Spring is our absolute favorite time of the year and being outside is a must. Soccer games, planting our garden, going to the park, fishing, looking for bugs, and just being outside and enjoying the weather as a family is very important to us. Allergies have ruined much of this time for us year after year, but this year, I'm going to be prepared! I purchased a few items that will get our family through allergy season in our Family Allergy Season Survival Kit.
The older boys and I went to Walgreens to see what we would need to deal with our allergy issues before they became a big problem. I quickly found their allergy medication section and saw the Well at Walgreens brand of different medications. Hubby had asked me to pick him up some Wal-Zyr, which is a 24 hour antihistimine for adults.
The Captain has allergies year-round and we need to always carry something with us in case he breaks out in hives or has a sneezing fit. Last Spring, he and a friend were rolling in the grass and he immediately started itching, sneezing, and had itchy eyes. I found that Well at Walgreens had a quick acting antihistimine for children called Wal-Dryl allergy tabs AND they had a bonus size, too!
We also have skin allergies and eczema and while we aren't sure exactly what causes it, we do know that our skin has to be extra moisturized and protected against allergens. Walgreens had a tremendous selection of products for eczema and skin care. I found a great heavy duty, non-petroleum moisturizer from BabyGanics that is pure and natural, so I decided to give it a shot. So far, it has helped the Captain's skin stay moisturized and feel much better!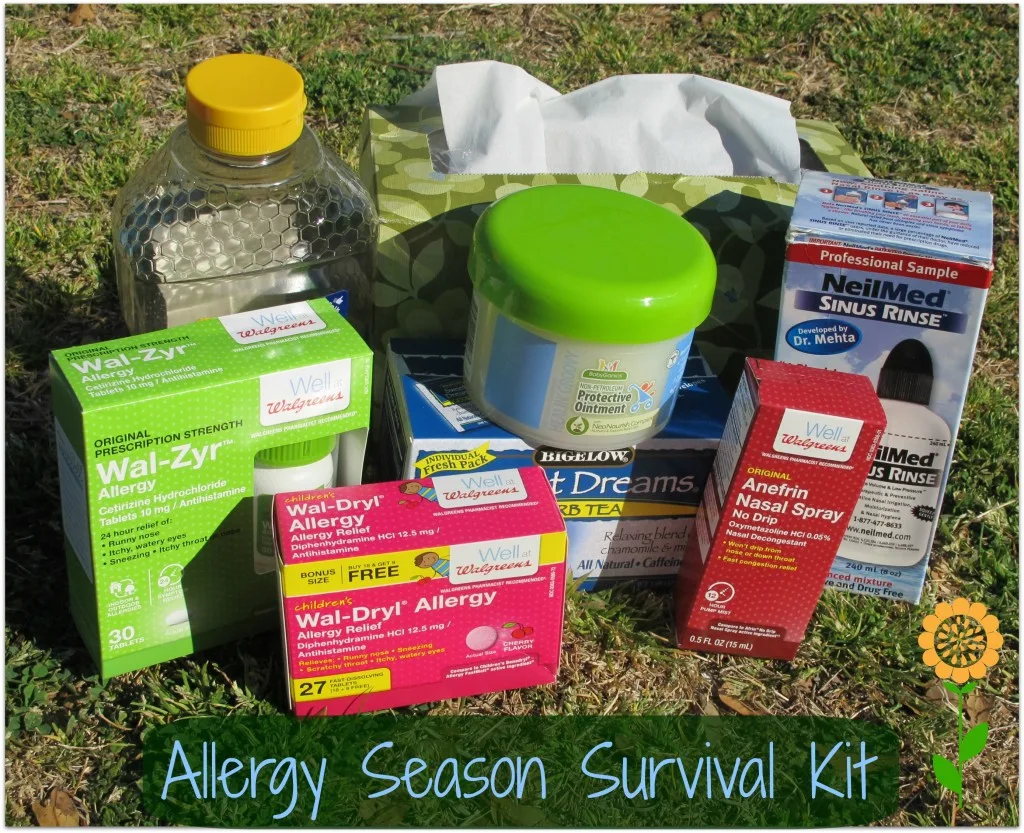 So what's in our family allergy season survival kit? Here's a run down of the essentials:
Wal-Zyr 24 hour antihistimine for adults, so we can attack allergies before they start

Wal-Dryl allergy tabs for kids, so the Captain's allergic reactions can be stopped quickly

Anefrin decongestant Nasal Spray from Well at Walgreens

BabyGanics Protective Ointment for the Captain's skin allergies and eczema

tissues!

Neil Med Sinus Rinse to flush out allergens and soothe sinuses

caffeine free herb tea for soothing sore and itchy throats

raw local honey to help allergies year round
Walgreens also has a terrific selection of vitamins and supplements for kids and adults to boost immunity so allergy issues won't be such a problem. And of course, don't forget the pain relievers, humidifiers, and Breathe Right nose strips to make breathing at night easier. We also rely on Walgreens for our prescription medication when it is needed. Walgreens truly is a one stop shop for allergy season.
What does your family rely on to get through allergy season?