I have never been one to work exercise into my daily routine. There was always something more important (and fun!) to do. Exercise is one of those things that you know you should be doing, but actually doing it is oh so difficult. Well, for me at least. After having three kids, it is passed time to start thinking about myself and making choices to improve my own health.
When the challenge started three weeks ago, I was pumped and ready to go. We recently found out that a nearby church has a fantastic facility that is open for anyone in the community to use. It has a basketball court and a track around the court for walking or running, as well as exercise machines. Hubby and the boys like to go and play basketball, and so I decided I should start going and walking with Baby Brother. I also decided that on days when the church gym is closed, we could take walks outside or I could walk on the treadmill. Fantastic! I had a plan!
The first day was gross outside, so I walked on the treadmill. I knew I needed accountability, so I enlisted the help of the Captain to tell me to exercise every day. There's nothing like a five year old annoying you about what you need to do! He decided to make me a sticker chart (because we're all about the sticker charts in this family!) I would get a sticker for every time I exercised. He even drew a picture of me on the treadmill: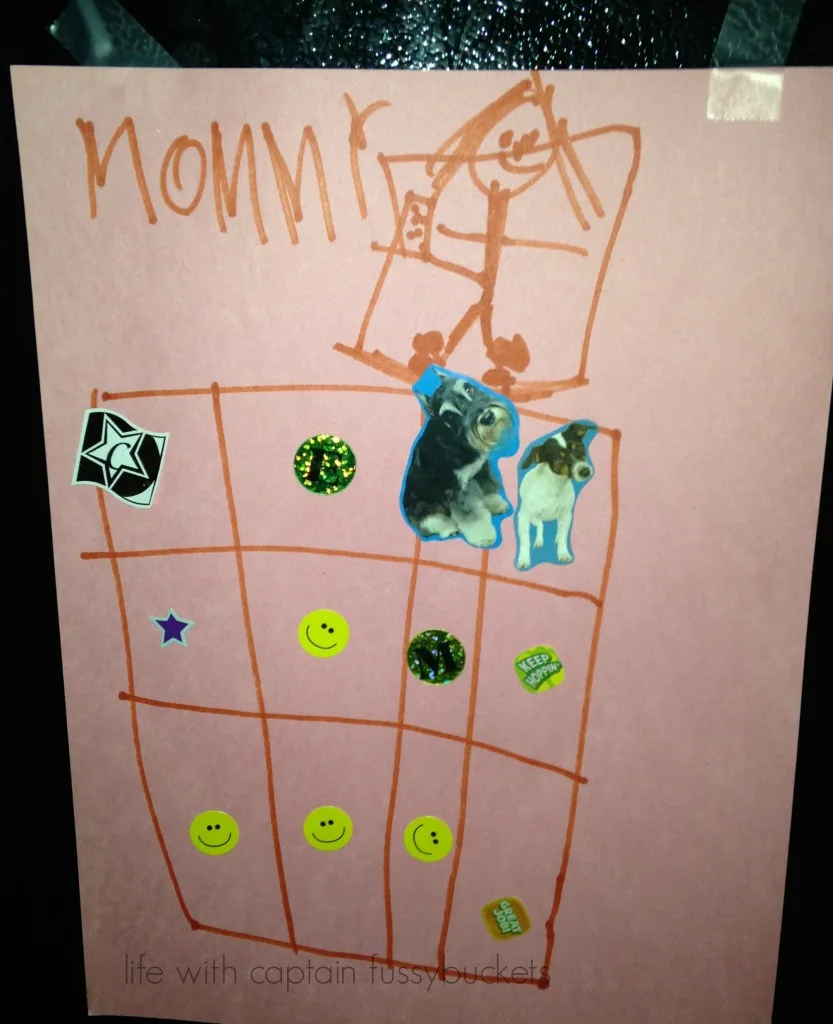 We made it to the gym a few times, and I even got the help of a FitBit Zip to track my steps. That was encouraging and helped me feel like what I was doing actually was important:
This is where we found ourselves most of the time, walking in the neighborhood, whether it be to the park, playground, or taking our recycling to the bin: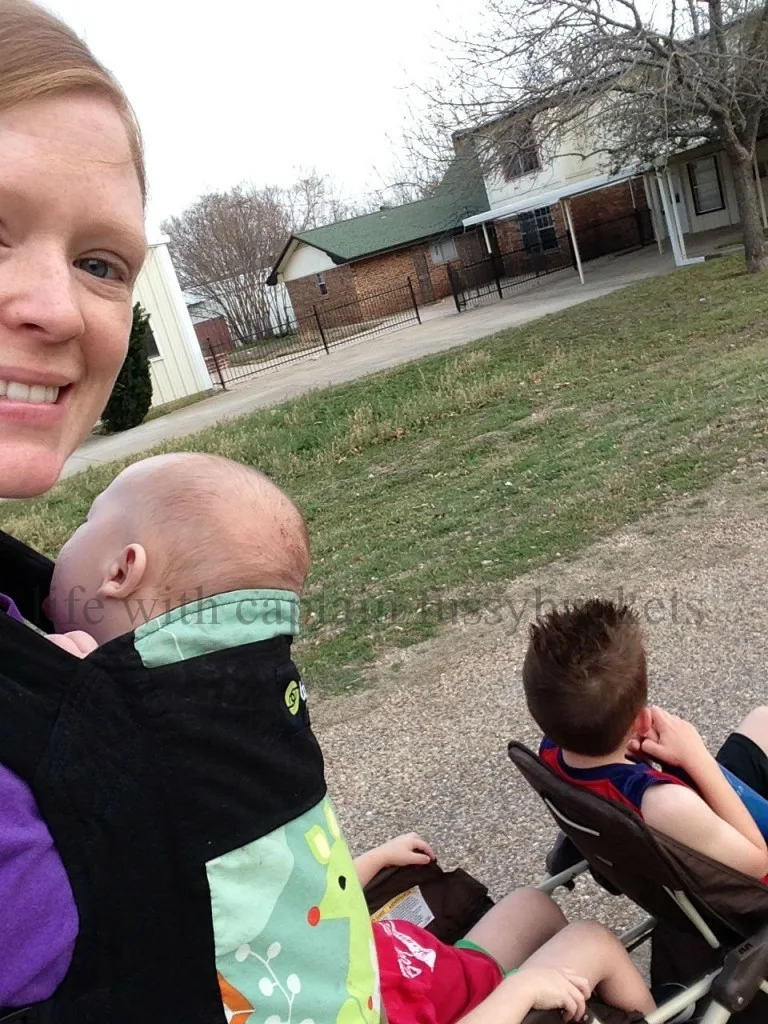 Most of the time Hubby came with us, but that day I was feeling super adventurous, taking the double stroller, which of course the older boys never, ever stay in. That's okay though, they need their exercise, too!
Towards the middle of the three week challenge, we all got sick. Spring allergies, stomach bugs, viruses, just yucky all around. It rained a few days and on the other days, the wind was insane outside. Sadly, I did not get my 30 minutes of exercise each day but I tried to improvise in any way possible. At the bare minimum, I would get on the floor and do some stretching and light activity with the boys. On a good day, I would speed walk for a minimum of 30 minutes and really push myself. The 20 extra pounds of Baby Brother in the Boba carrier was great, too!
At the end of the three week challenge, I was disappointed that I didn't get to exercise each day. I was pleased that I had lost 3 lbs, however, and had really changed the way I ate as a result of this challenge, even though that wasn't part of the challenge at all. Sometimes knowing that you need to be healthier and do something makes you want to change all areas, I suppose. I am going to continue with this challenge and take time to better myself and my health!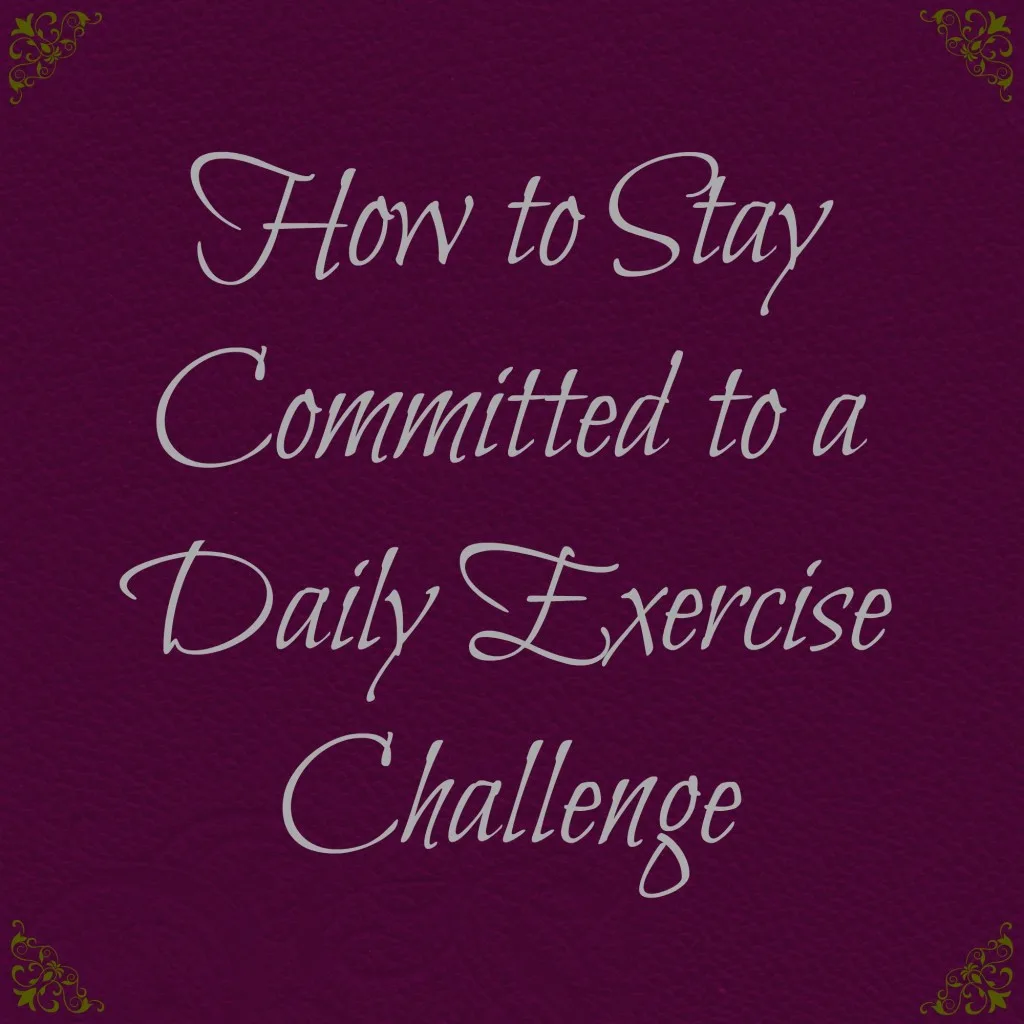 Have an alternate game plan. If I had just said "run on the treadmill every day," I would never have done it. I thought of different ways to exercise and did whatever I could that particular day.
If you have a baby or toddler, use a baby carrier like the Boba 4g, it makes exercise so much easier!
Get the family on board for not only accountability, but extra fun and together time.
Use a pedometer or other exercise tracker like the FitBit Zip!
Remember to treat yourself.
If all else fails, just get up and do anything active. Anything! Anything is better than sitting on your bum all day. 🙂
What tips do you have for making sure moms take care of themselves? What do you do for yourself?