We were able to drive a Toyota Tundra CrewMax at no cost, thanks to Toyota. All opinions are mine. Why a Family Fall Getaway to the Lake is Exactly What You Need This Weekend!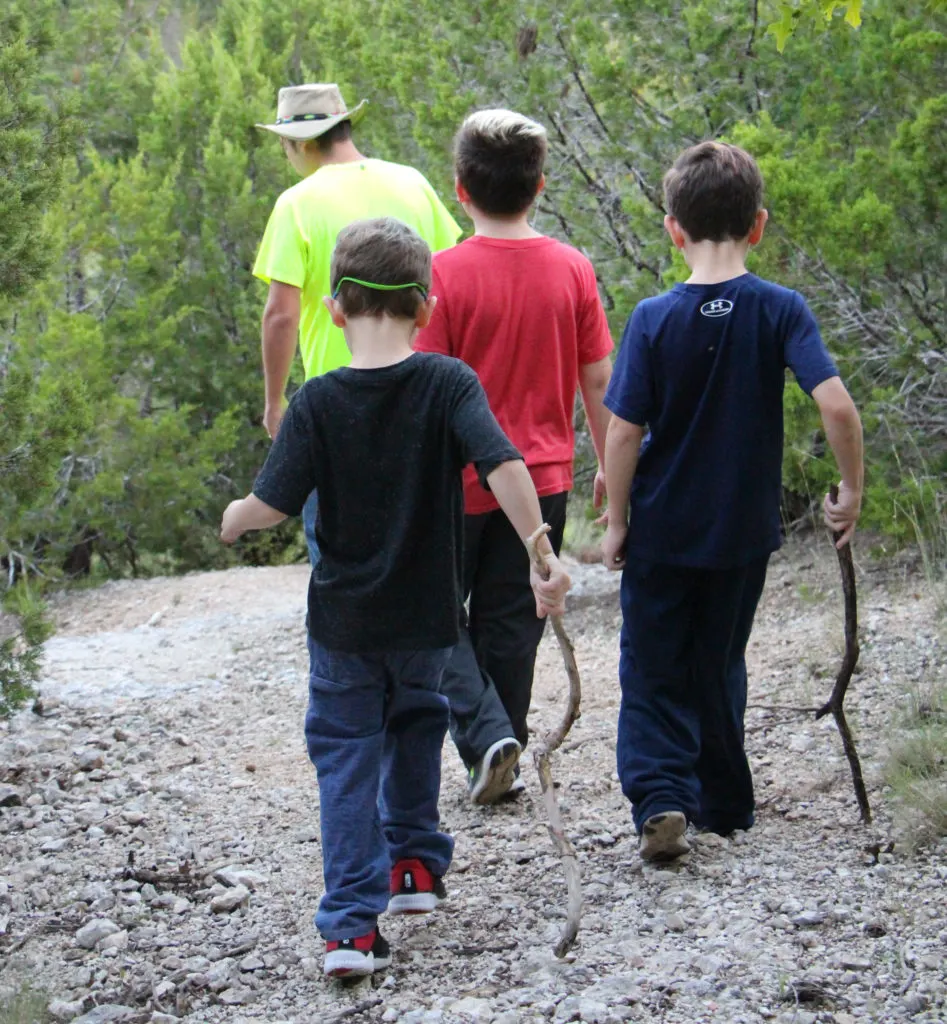 Life is funny, isn't it? How we get from marriage to kids to full blown school and sports chaos is beyond me. One minute we are worried about if our 2 year old is going to be addicted to the pacifier forever and the next, we find ourselves having to go to six soccer practices and three soccer games a week, sprinkled with school days, after school events, open houses, and more.
We have figured out that when life gets so chaotic, the best thing to do is take a step back and reconnect as a family. We had a few days off from school, so my husband planned a weekend trip to Lake Whitney and it was the best thing we did not realize we needed. We even bailed on three soccer games to spend time together, and while we usually would not advise missing something that you committed to, this was a good reason.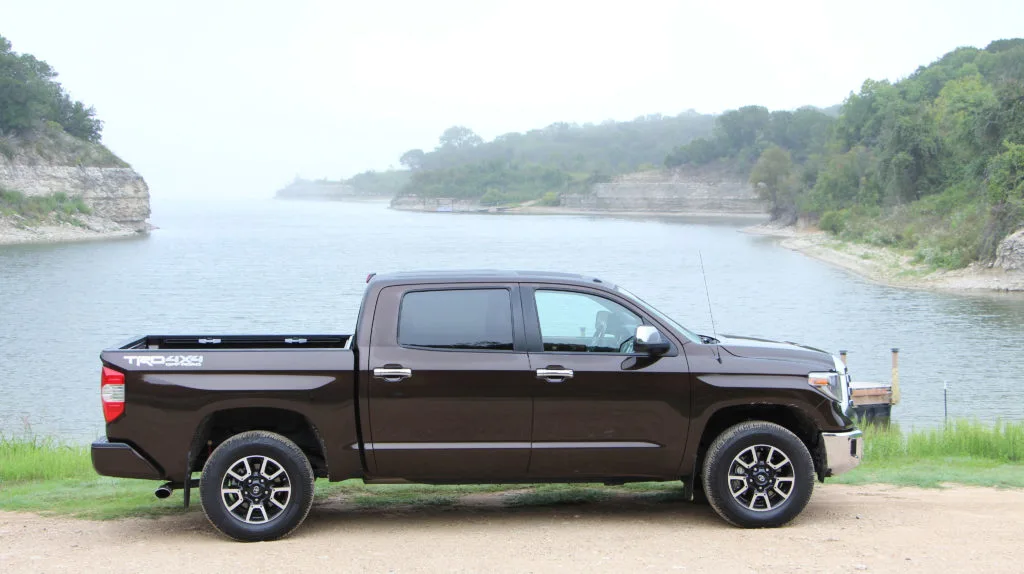 We loaded up the Toyota Tundra 1794 CrewMax with all of our fishing stuff, camping chairs, fire wood, clothes and essentials, all in plastic tubs because there was a chance of rain. (That was a smart choice because it poured on us all the way back home!)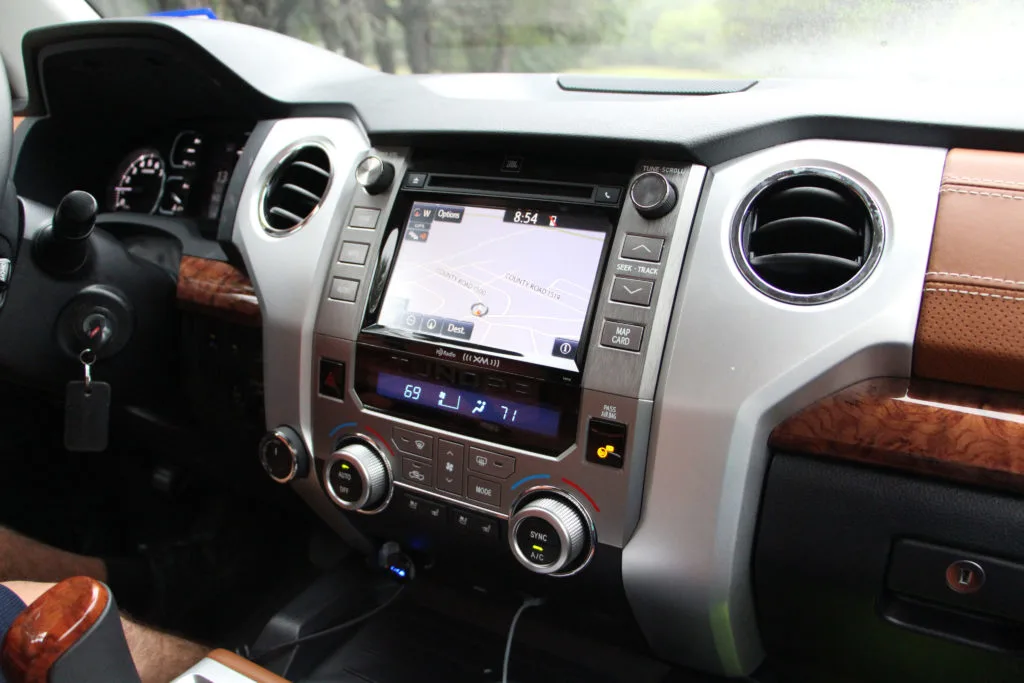 The Tundra was perfect for this trip. Everything fit in the back perfectly, the kids had plenty of room in their carseats and booster seat in the back seat, and the front seat was roomy and comfortable for Ben and me. I appreciated the bluetooth capabilities and easy setup to connect my phone to the radio, as well as the air conditioner that had dual controls so Ben was comfy and so was I.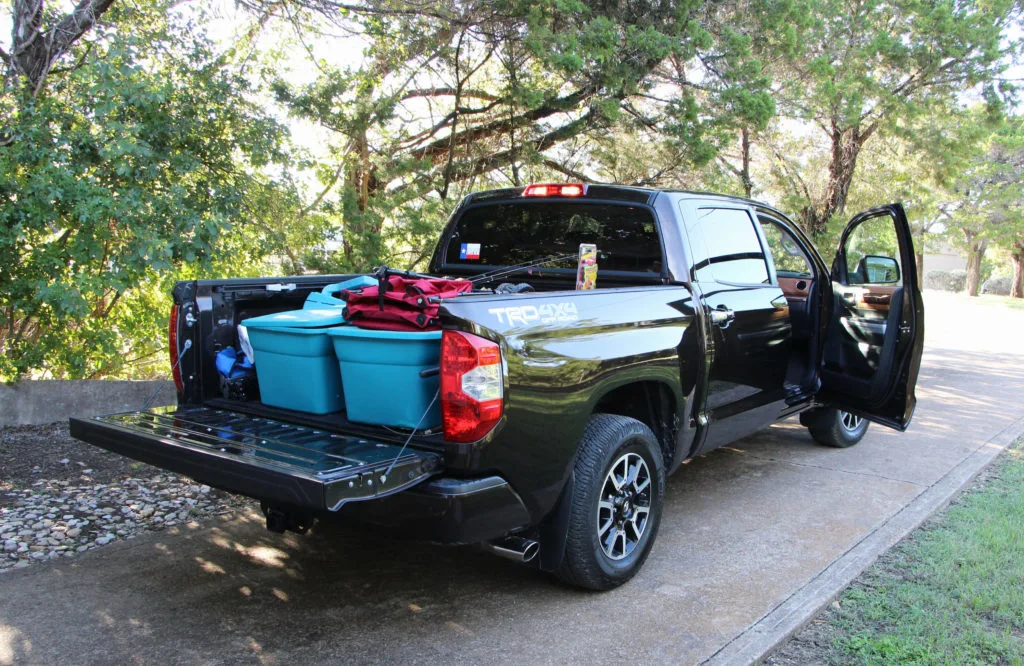 When we got to the lake house, we unloaded the Tundra and set off on a hiking adventure. The boys loved it and I was beyond thrilled that we did not see any snakes or pick up any bug friends!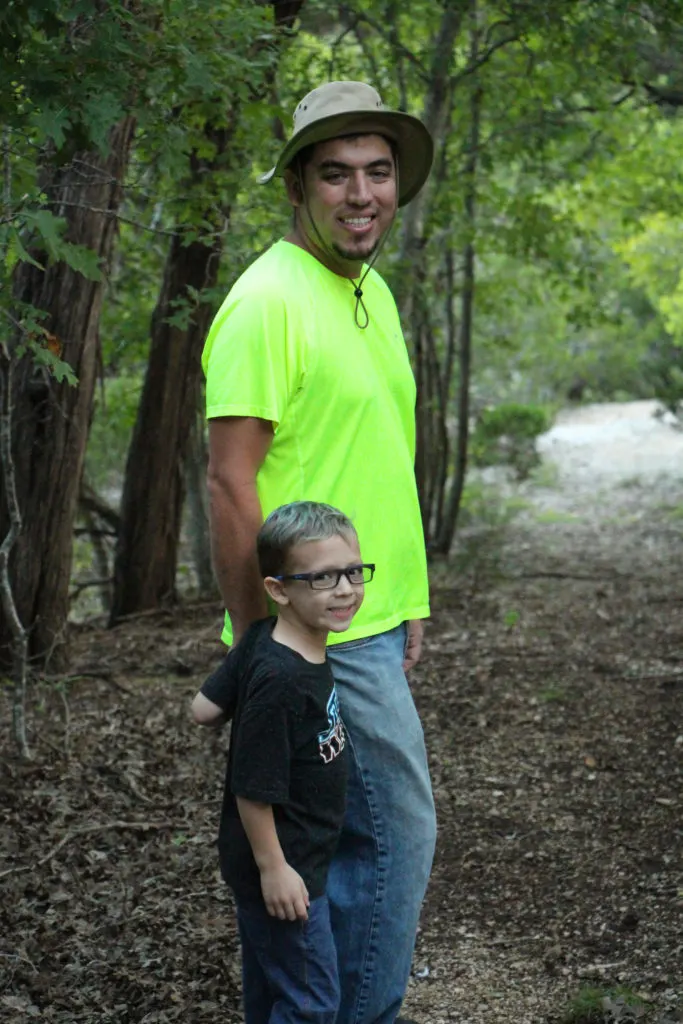 The next morning, we went to the lake. The weather was perfect. Not too hot, not too cold, and a little foggy which made it all the more exciting.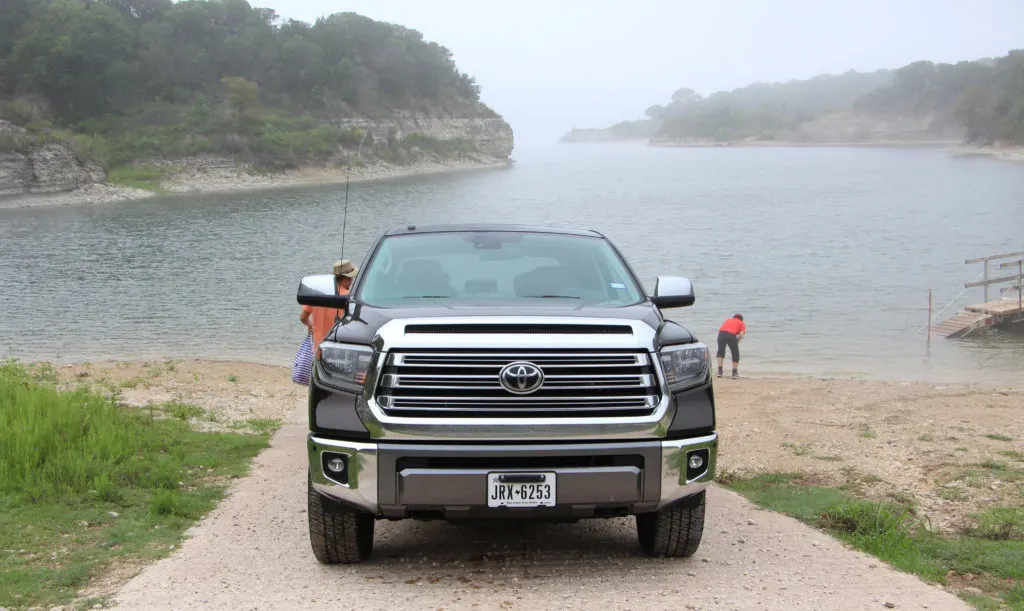 We backed up the Tundra on the dock and unloaded the fishing rods, bait, and fishing net. The area had received lots of rain in the previous week, so the lake was up and path to the dock was under water, so the boys had to roll up their pants and wade out to the dock to fish.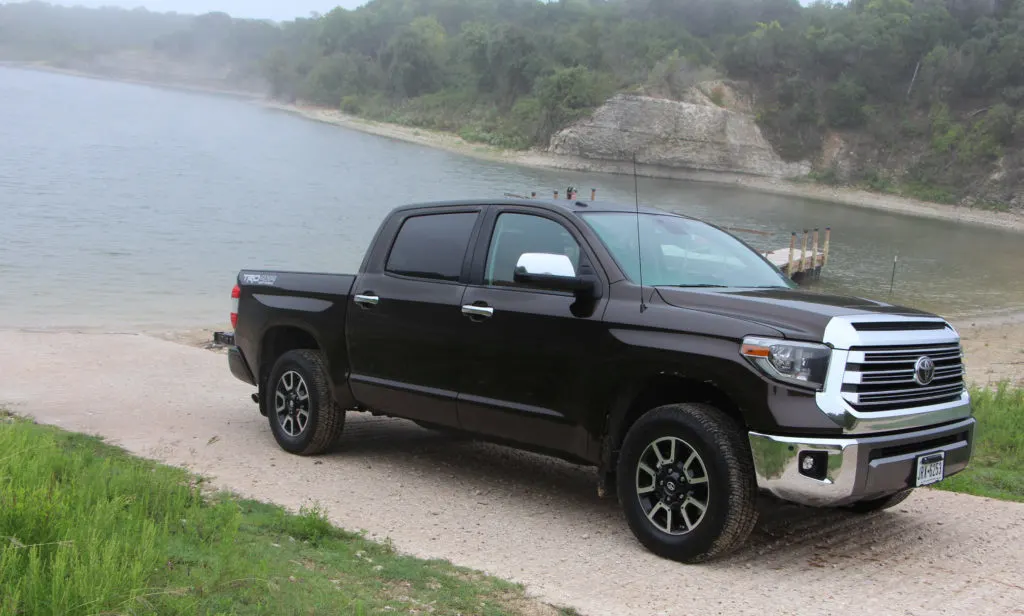 There is something so calming about fishing, especially when the weather is so perfect. The quiet sounds of the lake and the wind, the fact that you must remain quiet while fishing, and the presence of your brother fishing alongside you is just what my boys needed! This was great bonding time with Daddy, too, although he probably felt a little more stressed than the rest of us, trying to get fishing rods working, but he did a great job.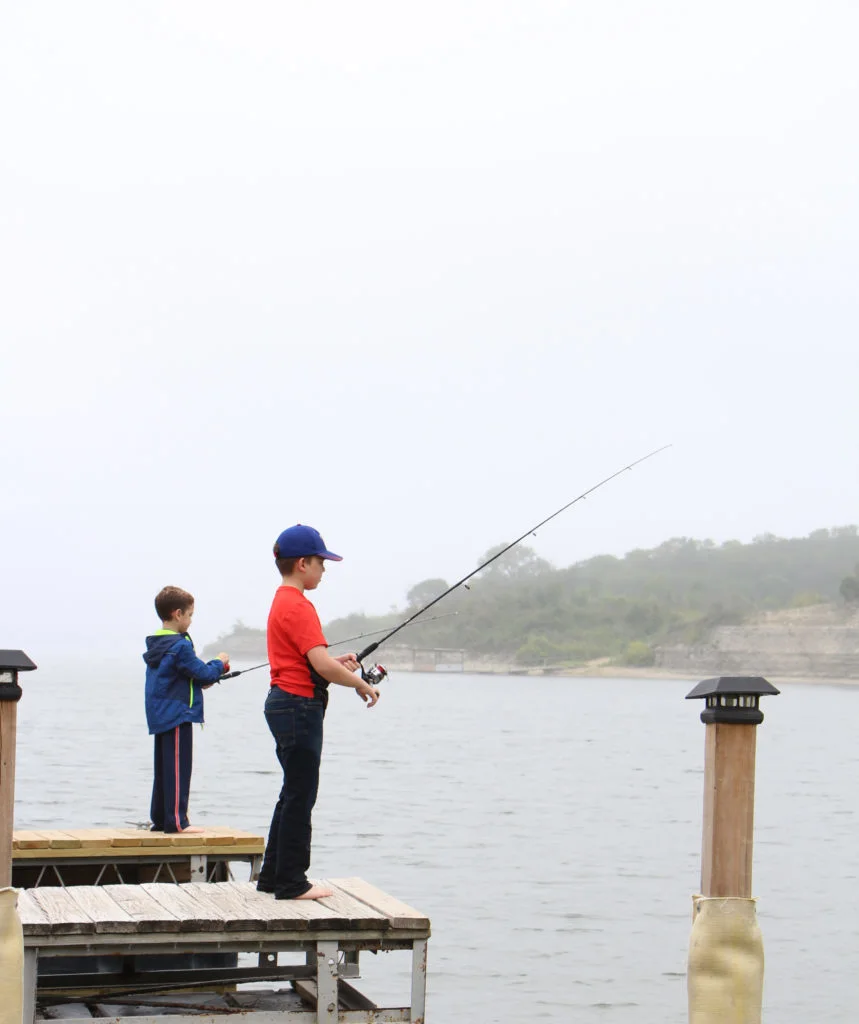 The 7 year old was the most determined, and he stood there for quite a while, casting and reeling in the line, over and over. While he did not get any fish, we all had a great time!
Here are some great fishing captions for your instagram posts!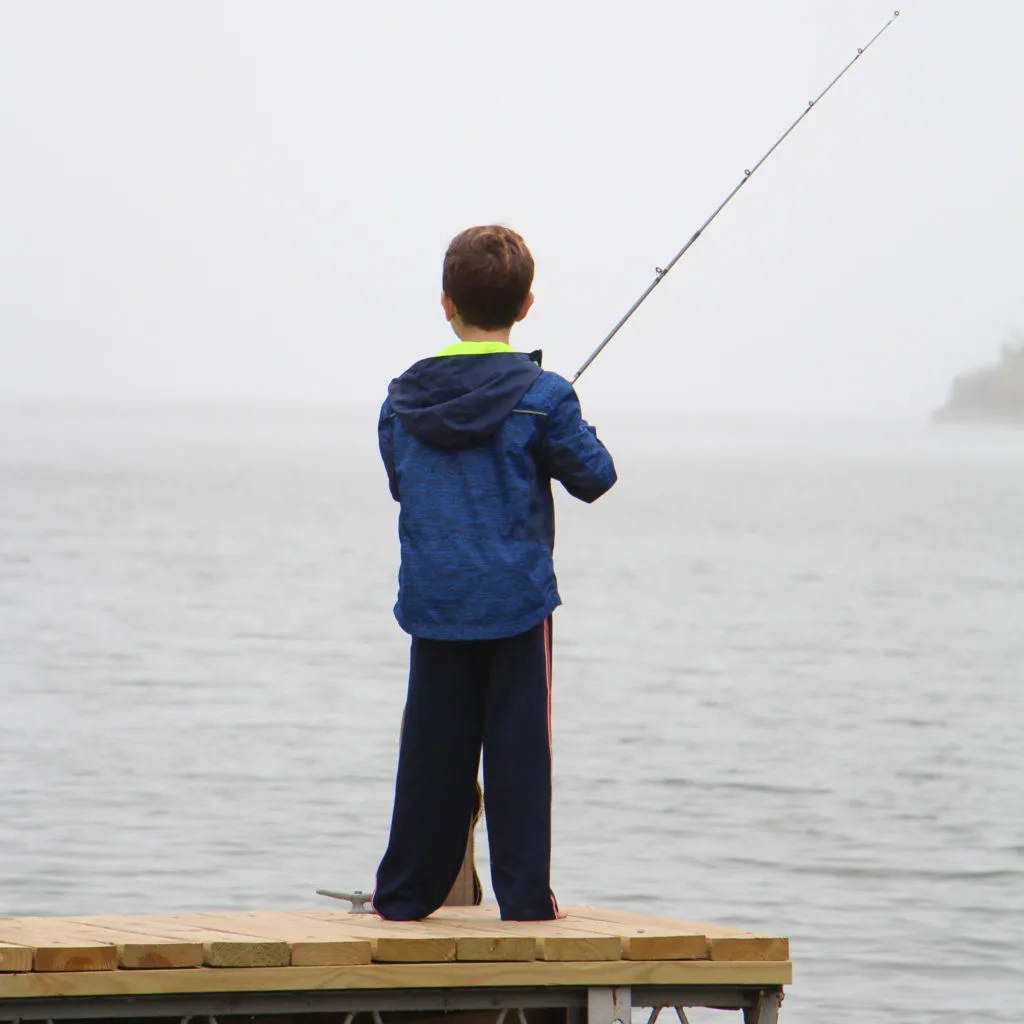 Little kids need to explore, and that is just what they did after they were done fishing. The grabbed the net and tried to catch minnows by the shoreline.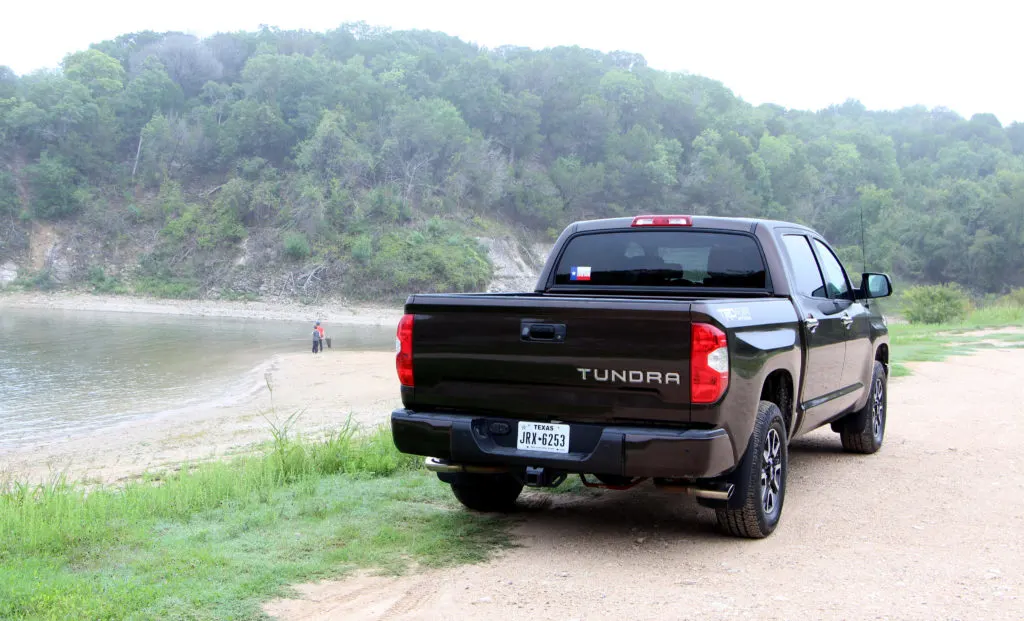 When it was time to head back to the lake house, we loaded our things into the Tundra and it handled the wet, bumpy, hilly roads with perfection.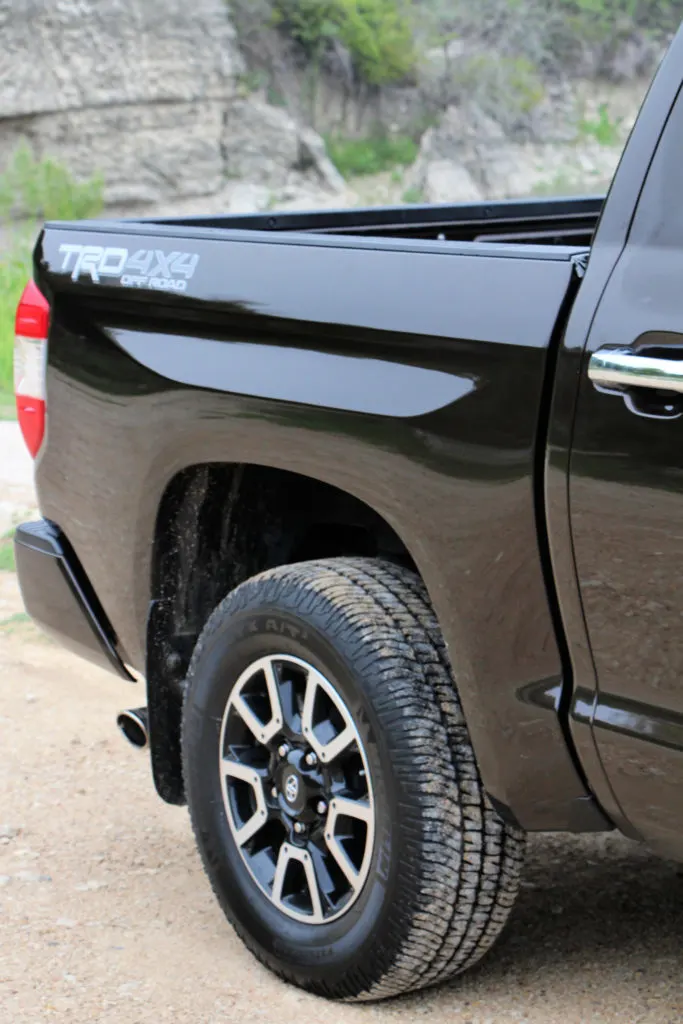 We made SO many memories this trip and I will be sharing some fun games we played together in an upcoming post! Stay tuned…and make a trip to the lake with your family whenever possible! You will not regret it.