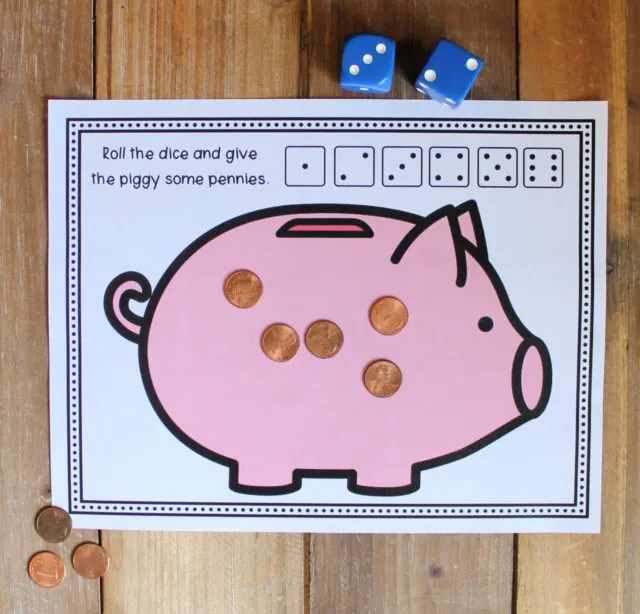 Our youngest is just about to start kindergarten. In some ways, it came way too quickly and in some ways, it feels like he should have been in kindergarten already. He is excited about joining his older brothers at a brand new to us school, but he, of course, has a lot of anxiety about school. While I am a firm believer in letting them lead the way in the preschool years when it comes to knowledge and "school stuff," I have found that he loves games and activities that encourage learning and he especially loves math. So, this "Feed the Piggy Bank" math activity really is right up his alley.
~Scroll down to download the free printable~
I started playing fun math games with him a few years ago and he, like his brothers, have really enjoyed them. We made this Countdown Activity using fruit chews and strips, for learning just how many days are left until a special event or holiday like a birthday or Christmas.
What I love about this activity is that you can customize it to wherever your child or student is in their math journey. You can use one die or two dice, or even multiple dice! You can have the kids write the numbers after they have counted out the pennies, write the number sentence, and even use different coins to get the total that is on their dice. It does not have to be a super simple math activity, but at the same time, it can be if you have a little one who is just beginning to grasp one to one correspondence and counting.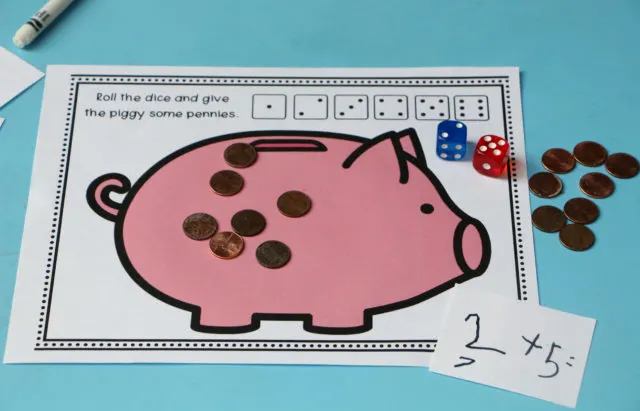 Here's how it works:
Download the free PDF printable by clicking on the picture below! Happy learning!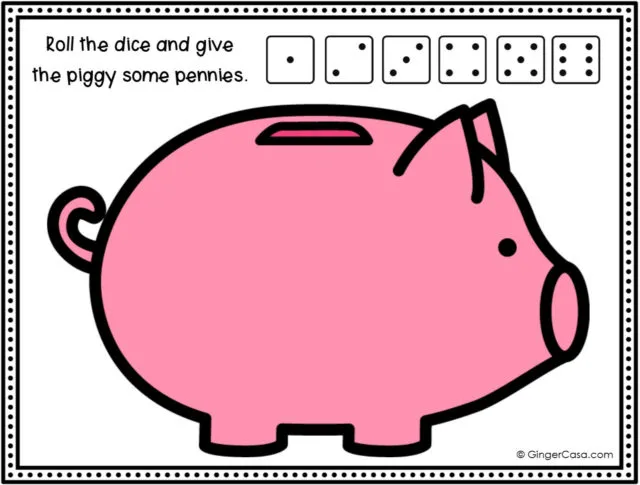 For more educational activities and ideas, visit my Pinterest board!