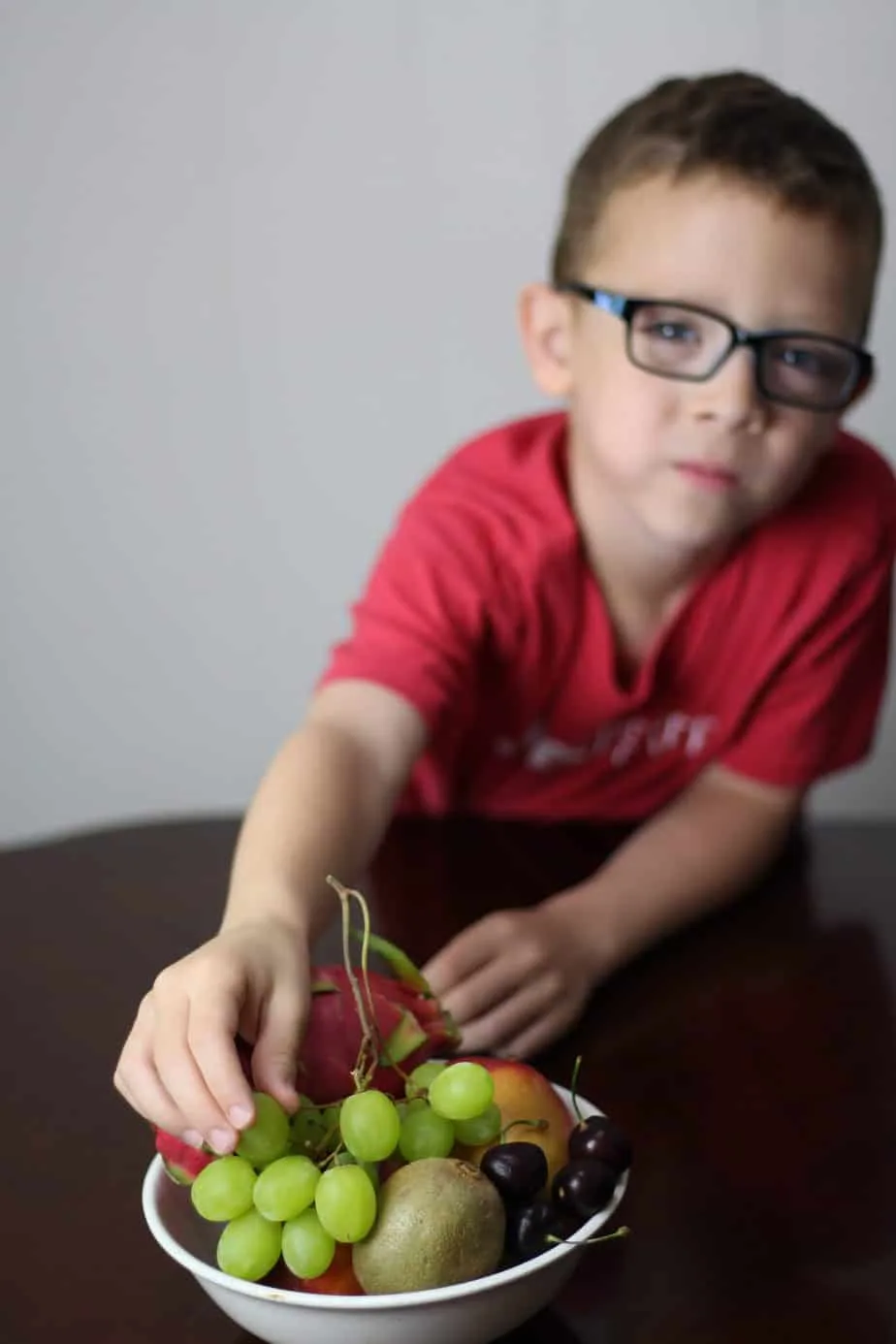 Spring and Summer is always exciting for me, simply because of all the fruits that are in the grocery store! I love fruit and luckily my family does, too, but we usually stick with the same kind. Of course, watermelon is the kids' favorite, but also fresh peaches, berries, and grapes are regulars at our house. I love trying different varieties of fruits, as well. We discovered a few years ago that we love Cara Cara oranges, as well as pomegranates. I craved fruit when I was pregnant during the summer, so that gave me lots of great opportunities to not only eat healthy things, but to try new things!
While on Whole30 earlier this year, my go to potluck item was a hearty fruit salad, filled with bananas, Cara Cara oranges, pineapples, blueberries, and apples, along with pecans and coconuts, topped with lime juice. It was so good and a great side dish for just about any meal. The boys went through a big Asian pear phase, and of course the mandarin oranges and apples are a strong contender in our house!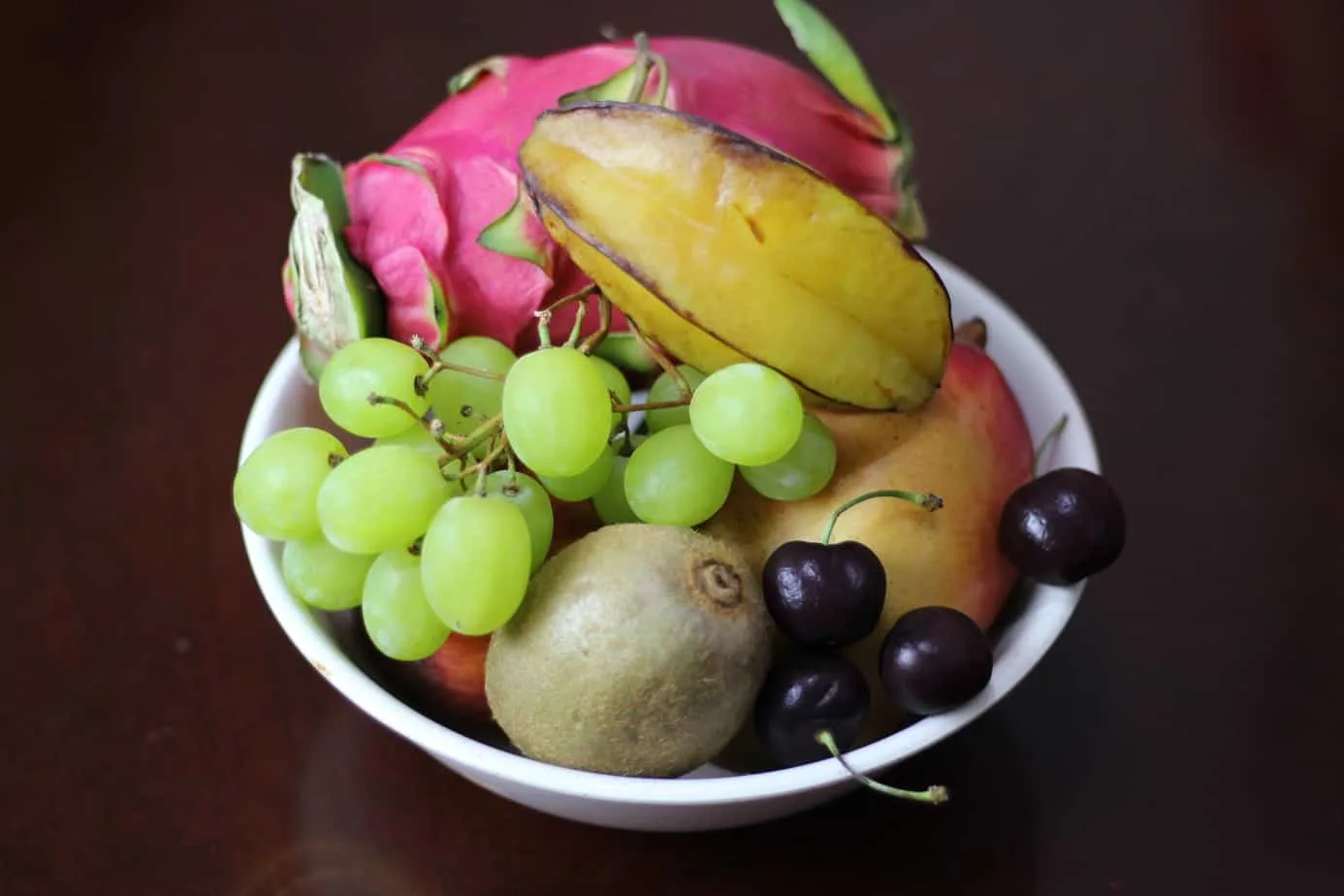 We all know that fruits are good for you, but veggies are better, and while that probably is true, fruits just can't be beat. They taste amazing, are loaded with vitamins, and are always a better choice for a snack that some prepackaged something in a bag!
If you need a little inspiration to get your family trying new fruits, try some of these yummy recipes!
A few weeks ago, I bought a lot of fruit at the grocery store. Some of our favorites, some we had tried before, and some we had not tried before. Since my family loves challenges, I decided to make a "Fruit Challenge" to see just who knew their fruits!
What is your family's favorite fruit?